At a Glance
Expert's Rating
Pros
Colorful and fun
Pretty good sound—for a bottle opener
IP68 dust and water protection
Cons
No bass thump at all
No next/previous track controls
Our Verdict
This tiny speaker is devoid of bass response, but it's fun, colorful, inexpensive, and opens your drinks.
Best Prices Today: Speaqua Cruiser H2.0
If you know someone who would spend $30 on a bottle opener, do them a favor and let them know they can get more for their money with the Spequa Cruiser H2.0 Bluetooth speaker. Yes, this pocket-sized speaker has a bottle opener built right in. Tunes and beer—not an unknown combination.
Design
There isn't a whole lot to say about the shape of the Speaqua Cruiser H2.0: It's slightly smaller than a hockey puck, measuring 2.4 inches in diameter and 1.5 inches thick. There's a speaker grill on one side and a metal lip for opening a bottle on the other. It's small enough to fit in the pocket of loose-fitting pants or swim trunks, but it also comes with a lanyard.
As befits a speaker marketed with an ocean theme (see also the company's larger Barnacle Pro), the Speaqua H2.0 carries a weatherization rating of IP68, meaning it's entire protected from particulate matter—e.g., sand—and it can survive being immersed in up to 9.8 feet of water up, although the manufacturer doesn't specify for how long. You can read all about IP codes in our in-depth explainer.
This review is part of TechHive's coverage of the best Bluetooth speakers, where you'll find reviews of the competition's offerings, plus a buyer's guide to the features you should consider when shopping for this type of product.
Mentioned in this article
Speaqua Barnacle Pro
Personally, I'd opt for the Cruiser H2.0 in the calming, friendly Tahitian Blue that I tested (as shown in the photos on this page). If that's not your thing, it's also available in a host of other nautically monikered colors: Tripper Fish (a pseudo-psychedelic pattern), Sea Palm (blue), Galápagos Green, Pacific Blue, Lion Fish (yellow/gold), Baja Clay (orange-ish), Snapper Red, Great White, and Manta Ray Black.
I've got to hand it to Speaqua. They know how to pick a company theme and stick with it. I would've guessed they were on the coast of California, but the company is actually located on Long Island; close to, but not actually on the ocean.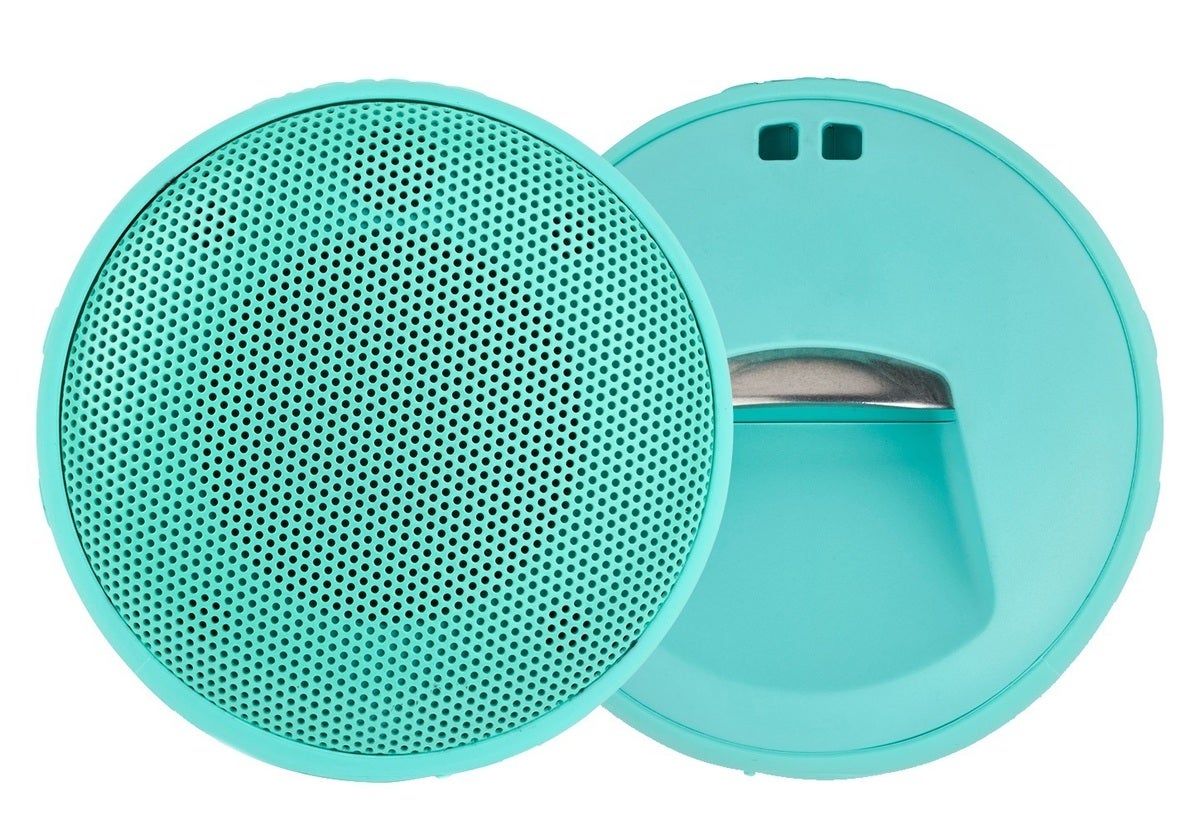 Power, answer/hang-up, and volume up/ down controls—plus a captive cover for its USB-C charging port—are arranged around the permieter of the speaker. There is no next/previous track function mentioned in the users' guide, or that I could find. You'll need to use your phone for that.
Sound and utility
Sonically, the Cruiser H2.0 reproduces just about everything above 200 to 250Hz with decent, if unspectacular, accuracy. Below that: nada, zip, zilch, zero. If you want even an inkling of thump, then this is not the speaker for you. You can hear the notes the bass plays, but they're not impactful in the least.
In other words, this speaker won't win any sonic excellence contests. If you think of the Cruiser H2.0 as a bottle opener/key fob first, then as a speaker for emergencies where you simply have to hear a song and nothing else is available, you'll probably enjoy it.
I must also say that it's as least as good as the first handheld AM radio I had as a kid. Bass is great, but it's the melody that sells.
Conclusion
Take the Cruiser H2.0 for what it is: a fun, colorful, conversation starter that will also pry the cap off your frosty beverage while you listen to your favorite tunes (without any bass). If the song is good enough, you'll tap your foot—bass or no. $30 might be a bit more than I'd like to pay for it, but as any of my friends will tell you, I'm cheap.
Best Prices Today: Speaqua Cruiser H2.0