At a Glance
Expert's Rating
Pros
Versatile
Impressive soundstage
A great value
Our Verdict
The DALI Spektor 2 speakers offer great value and a consistently rewarding sound.
Best Prices Today: DALI Spektor 2 bookshelf speakers
The DALI Spektor 2 compact speakers deliver a powerful punch for their size and price ($399 for the pair). Many listeners will find them a perfect listening option for a small space, even though they can easily get loud enough to annoy the neighbors.
There's remarkable low end for a speaker this size and, while they offer exceptional detail at low volumes, they can shake the rafters without distorting when the volume gets cranked.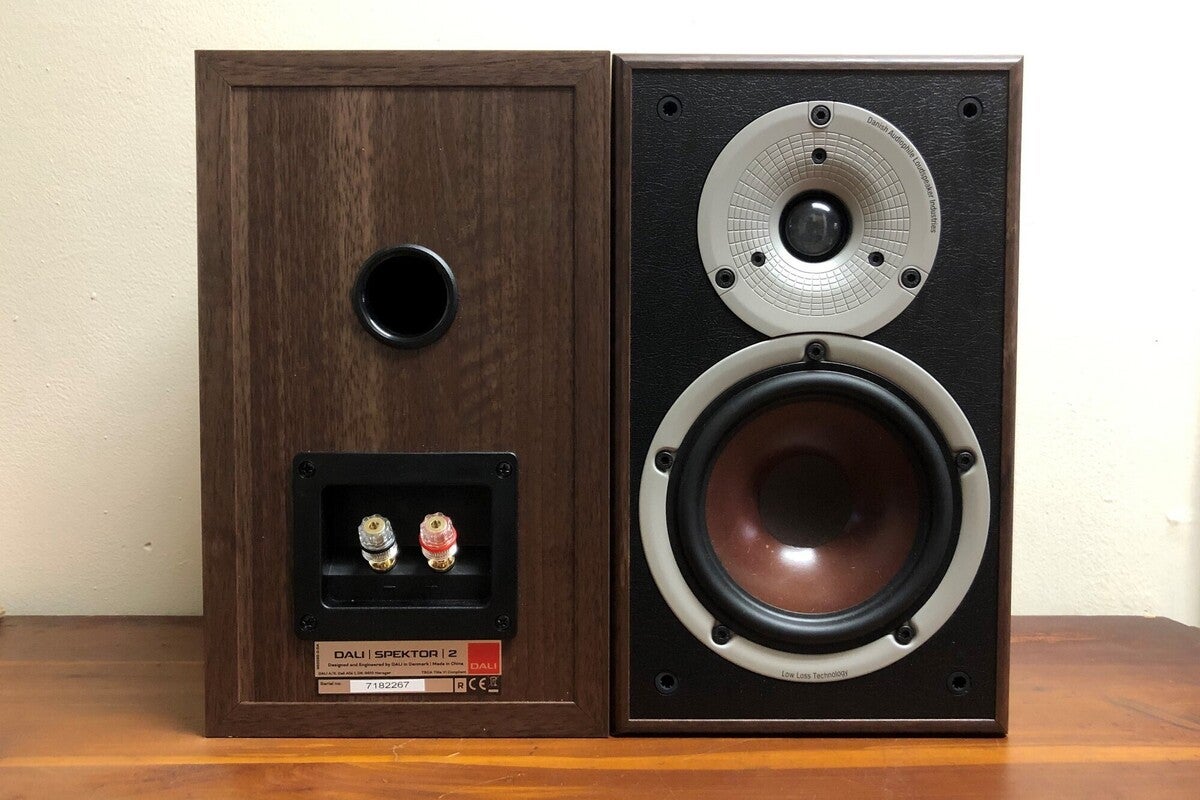 Designed and engineered in Denmark, the speakers are part of Danish Audiophile Loudspeaker Industries' Spektor series. The company suggests them as the rear speakers in a surround-sound setup anchored by its Spektor 6 floor standing speakers ($849/pair) and Spektor Vokal center channel speaker ($249). The company also offers the smaller Spektor 1 compact speakersRemove non-product link ($279/pair).
DALI says the Spektor 2's powerful volume capabilities come from the increased surface areas of the 5.25-inch woofer and 25mm soft dome tweeter, as size increases the overall sound pressure levels. They also demonstrate remarkably wide sound dispersion for speakers this size. Put these on a stand and you'll get performance that comes remarkably close to many far larger floor speakers.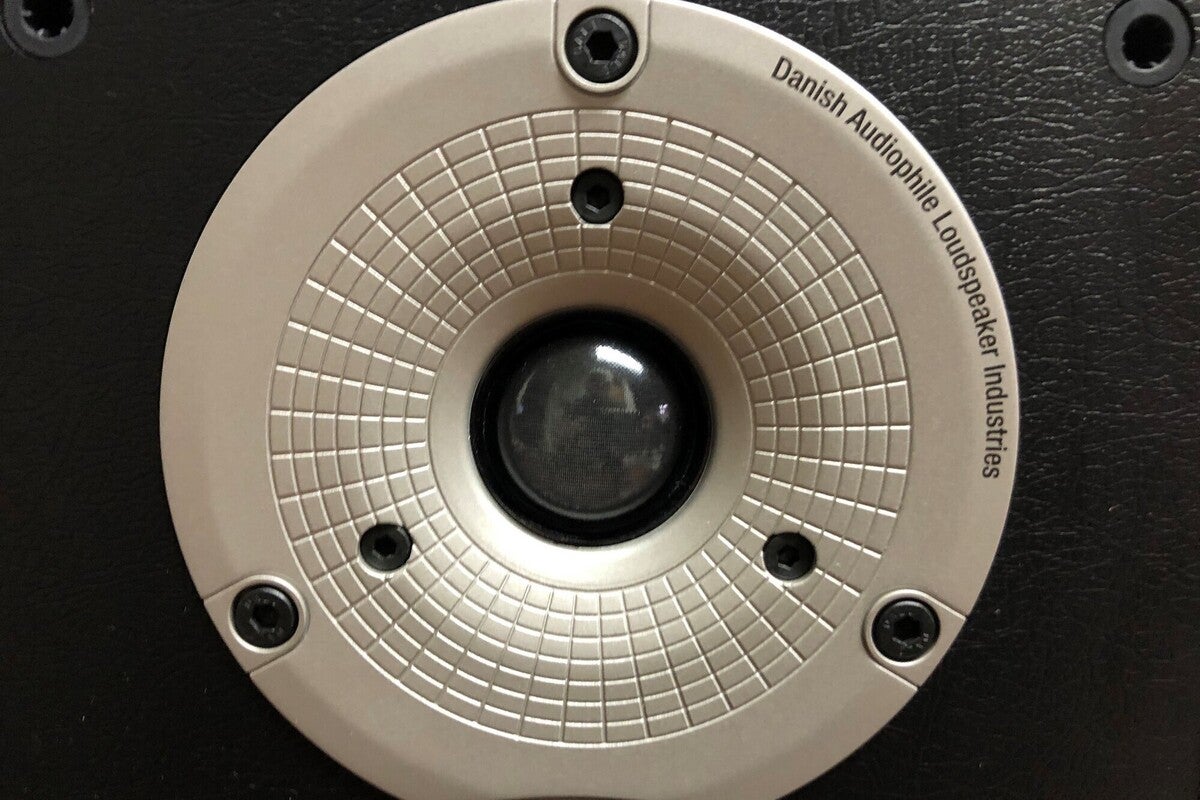 The technical details
The speakers measure 11.50 x 6.69 x 9.37 inches (HxWxD)and weigh 9.26 lbs. They're available with cabinets in walnut or black ash veneer.
They feature frequency range from 54Hz to 26kHz, sensitivity of 84.5dB, nominal impedance of 6 ohms, maximum SPL of 105dB, and crossover frequency of 2,600 Hz. Recommended amplifier power is 25 to 100 watts.
The woofers include wood-fiber cones made from a mixture of fine-grained paper and wood pulp, yielding a ridged surface that helps minimize surface resonances. The tweeters are manufactured from an ultra-lightweight woven fabric, and DALI claims they weigh half as much as the soft dome tweeters its competition offers: 0.056mg per mm2.
The magnet motor system features a 20-layer, 25mm voice coil. The speakers are manufactured in China and their build is solid.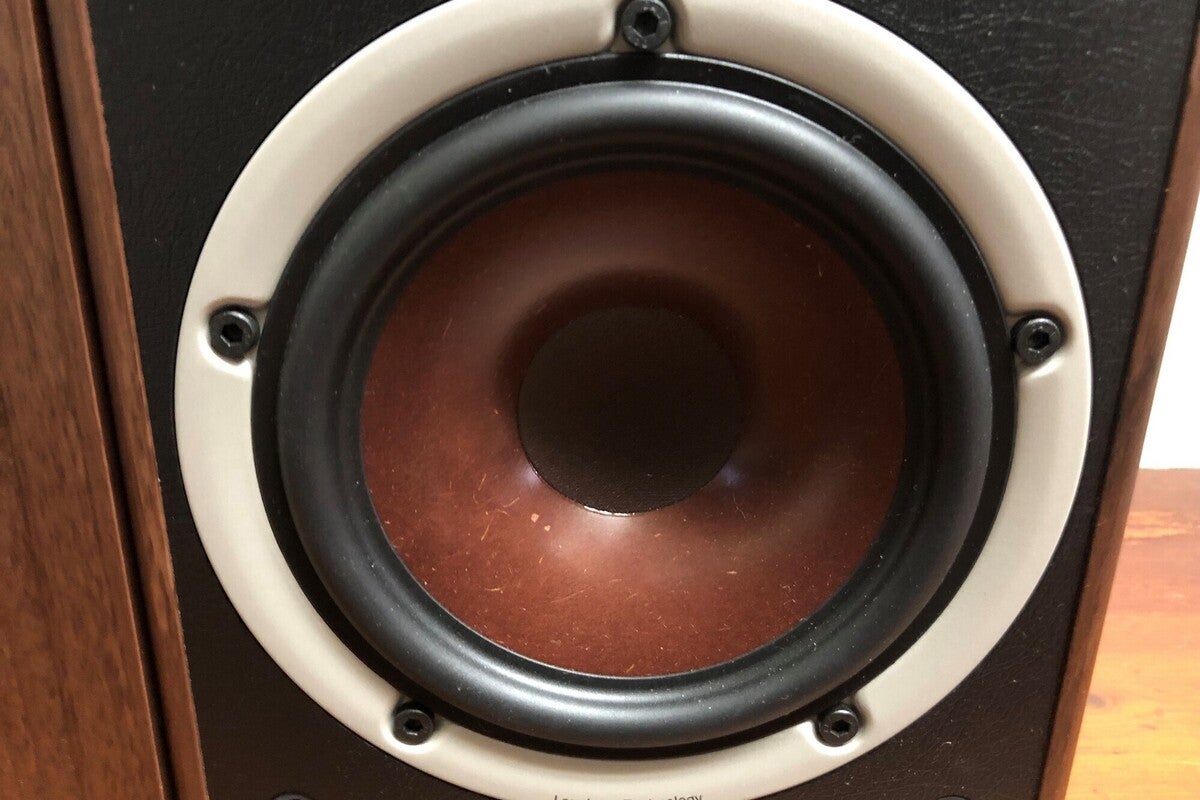 Listening tests
I tested these speakers with a system that includes a Technics SL-1200 turntable with an Ortofon OM 10 cartridge and stylus, a NAD C545BEE CD Player, a NAD Phono Preamp PP-1 through a NAD Stereo Preamplifier S100, and a NAD Monitor Series Amplifier 2400.
George Marino's 2003 CD remaster of AC/DC's Back in Black is both revered and reviled for its in-your-face compression. It's one of the few titles from the "loudness wars" era that can handle the additional compression, and the Spektor 2 maximize that aggressive vibe in all of its teeth-rattling glory while maintaining all the musical detail.
Another controversial recording is the 1964 Decca Phase 4 stereo LP of Rimsky-Korsakov's "Scheherazade," performed by the London Symphony Orchestra and conducted by Leopold Stokowski. Both the engineers and the maestro were more interested in playing with studio technology than they were in recreating the experience of listening in a concert hall, so the recording takes maximum advantage of the stereo imaging capabilities of the Phase 4 approach. The Spektor 2 speakers have no trouble with the sometimes extreme stereo imaging, and this recording most definitely shows off its wide dispersion effects.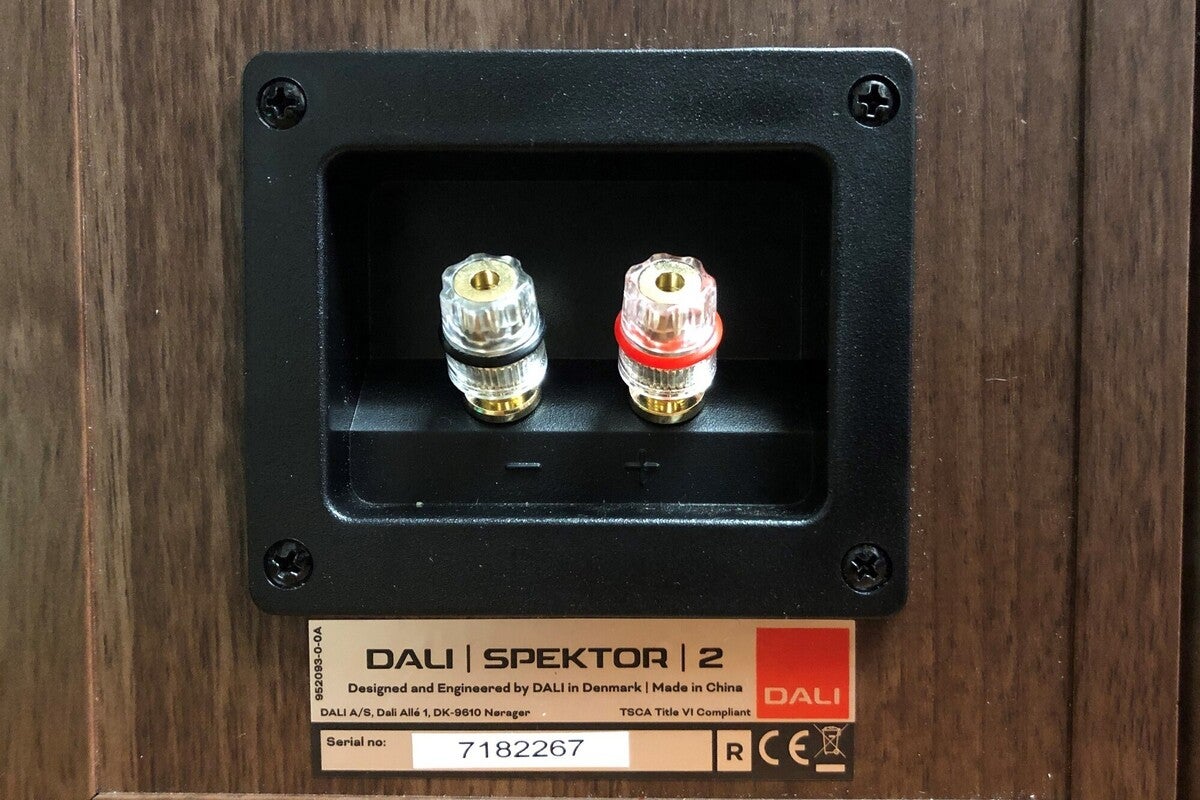 Miles Davis' 1958 soundtrack to the Louis Malle film Anscenseur Pour L'Echafaud was recorded in a party atmosphere at the Poste Parisien studio. Listening to the mono recording via a 2007 Verve CD reissue, the speakers effectively reproduce the loose vibe of the session, sounding especially great at low volume.
Alternative rock legends The Dream Syndicate are still at the peak of their powers on the 2019 LP These Times, and the droning keyboard, wash of feedback guitar and motorik beat of "Put Some Miles On" spend much of the track fighting for space in the same sonic range. The Specktor 2 speakers never lose the discrete detail of each instrument.
In addition to listening on the Specktor 2 speakers on stands, I put them into a bookcase and hooked them up to an SMSL SA-50 amplifier. I plugged in an old Philips AZ7901 portable CD player and they still sounded great in a tight space. The stereo imaging and wide sound dispersion was still excellent despite the setup.
Bottom line
The DALI Spektor 2 speakers offer a remarkable listening experience at an attractive price. They're a great investment for anyone looking to make first steps into hi-fi audio and are perfect for anyone with discerning ears who needs secondary speakers in an office or bedroom.