At a Glance
Expert's Rating
Pros
Well made
Very solid operation
Easy app navigation
Cons
Boring industrial design
No wireless chime available
Weak night vision
Our Verdict
X-Sense's video doorbell offers a utilitarian design, but it works like a champ.
Best Prices Today: X-Sense Smart Video Doorbell VD2
The X-Sense Smart Video Doorbell VD2 is the budding smart home brand's second porch-guardian effort (we never reviewed its earlier model). The VD2 is a capable if utilitarian offering that requires low-voltage wiring—there's no battery option—but it otherwise has a solid feature set, including onboard storage.
The rectangular device has a familiar design, all black save for a large, metallic silver button featuring a backlit bell icon, with a variety of mounting brackets included in the box. IP65 weatherproofing offers a solid level of protection, with all ports and slots covered by rubber flaps. (If you want to learn more about IP codes, read this other article on TechHive.)
This review is part of TechHive's coverage of the best video doorbells, where you'll find reviews of the competition's offerings, plus a buyer's guide to the features you should consider when shopping for this type of product.
The unit is designed to be powered either by an AC 8-24V doorbell transformer or a 5-30V USB-C power supply. X-Sense provides a stub cable (less than 2 feet) in the box, which is split at the opposite end with USB-A connector for a power supply or battery and—oddly enough—an RJ45 ethernet cable. The manual makes no mention of what you might use the ethernet connector for, but the doorbell is outfitted with a dual-band (2.4- and 5GHz) 802.11ac Wi-Fi adapter.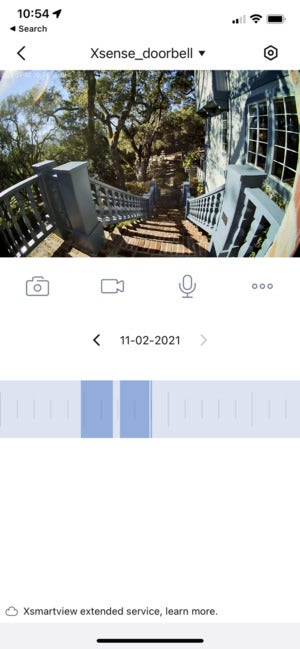 Given the length of the cable, one would assume it's designed to power the doorbell long enough for you to connect it to your Wi-Fi network before you mount the doorbell at its permanent location. The unit also has a small internal battery that provides a few minutes of backup power in the event of an outage.
You'll need to use an existing (wired) chime if you want an audible indication that the doorbell has been rung. The unit itself has an onboard chime, but you probably won't hear it inside your home. Without a physical chime in the house, you'll be limited to doorbell notifications on your phone.
I added the VD2 by scanning a QR code on the back of the device. Setup was quick and without incident, and I was soon up and running in the Xsmartview app. (This is the same app that powers X-Sense cameras.)
I was immediately impressed by how responsive the camera is. After a push notification is received from either detected motion (quite sensitive) or someone pressing the doorbell button, launching the app immediately revealed a live stream, with virtually no delay or buffering time. At maximum quality the camera offers 2560 x 1440 pixels of resolution; the lens captures a very wide-angle image that is 152 degrees horizontal by 81 degrees vertical.
Mentioned in this article
Ring Video Doorbell 4
Price When Reviewed:
$219
Operationally, the app is straightforward, working almost identically to the way it works with X-Sense security cameras. Clips—about 45 seconds long—can be saved on a microSD card (capacities up to 128GB are supported, but none are included). Your other alternative is to save videos to X-Sense's cloud service. Two cloud storage plans are available, offering 7 days of video history for $5/month or $50/year, or 30 days of history for $13/month or $130/year. A 7-day trial is available.
Clips can be played back via a rolling timeline view that you can scrub through by swiping left and right. You can also access videos from the "Alarm" button in the app; that provides timestamped thumbnails of activity one day at a time. Doorbell rings are denoted as "video call" within the app; otherwise, the app feels reasonably well designed and easy to navigate. Two-way audio is provided so you can talk to visitors.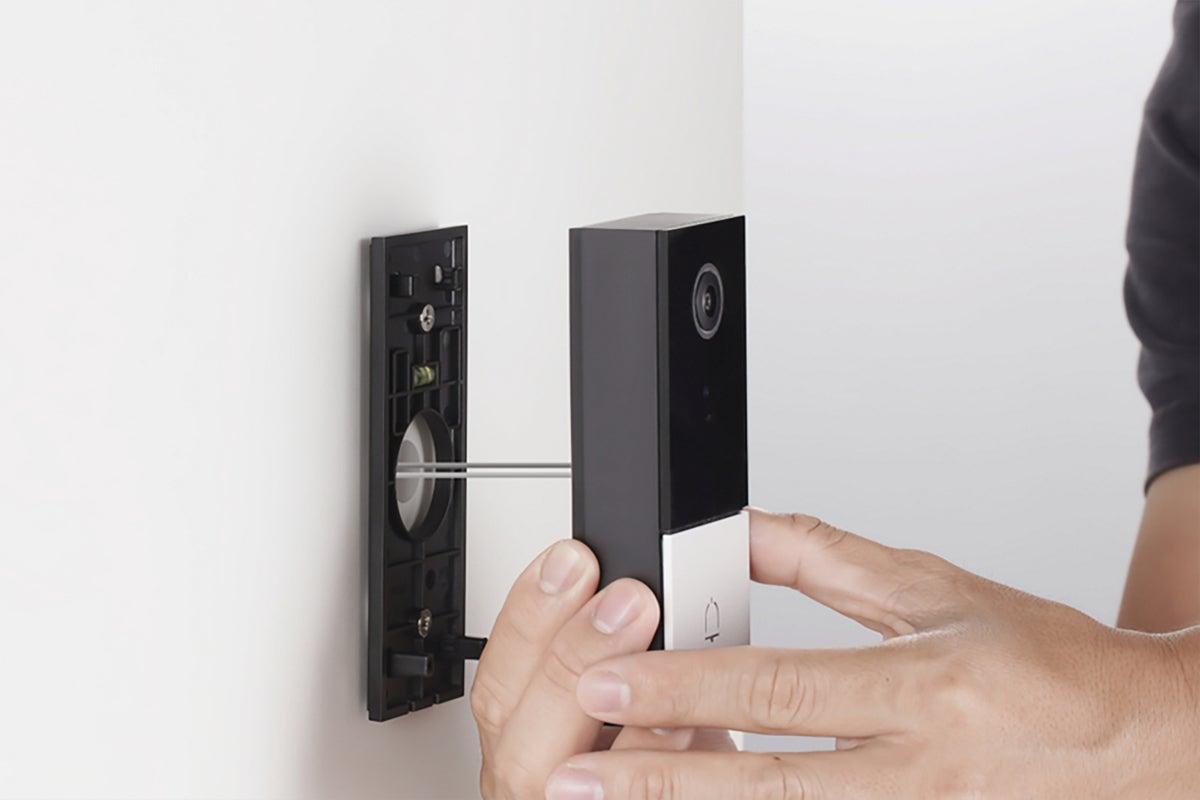 I had only relatively modest complaints with the camera's operation. First, the night-vision operation, a traditional IR system, is limited. Specified at a 16.4-foot range, I was lucky to be able to see half that distance. Second, while a face-detection system (which can reportedly remember 20 individual faces) is promised, I never got the system to detect a single face, the app simply reported that no devices were present that supported X-Sense's AI face recognition service.
Alexa and Google Home support are also promised on the box, but there's no documentation about how it works and no X-Sense skill for video devices; a query to X-Sense revealed that you can use the "Cloud IPC" skill to enable video playback on Echo Show devices.
Video doorbells have dropped quite a bit in price in recent years, which puts the $140 X-Sense VD2 into midrange territory. While it doesn't look like much, its performance is good enough to merit at least some level of consideration—particularly if you have other X-Sense cameras around the house. Most users, however, would be happier with something like the $200 Ring Video Doorbell 4, the $180 Nest Video Doorbell (battery), or—if you're looking for Apple HomeKit support—the $200 Logitech Circle View Doorbell. Each of those options is more expensive, but also more capable.
Best Prices Today: X-Sense Smart Video Doorbell VD2