At a Glance
Expert's Rating
Pros
Excellent sonic performance
Outperforms much more-expensive surround speaker systems
Outstanding fit, finish, and build quality
30 day in-home trial
Cons
Some off-axis lobing issues
System won't hit the deepest bass notes without a subwoofer
Our Verdict
Fluance's Reference Surround Sound Home Theater 5.0 Channel system is one of the best surround-sound solutions you'll find for less than $1,000.
Best Prices Today: Reference Surround Sound Home Theater 5.0 Channel Speaker System (model XL8HTB)
Your TV's built-in speakers can't cut it. Even premium soundbars won't match the ultimate experience of discrete surround-sound speakers. And when it comes to high performance in a high-value surround package, Fluance's Reference 5.0 Surround Sound Home Theater 5.0 Channel Speaker system is among the most appealing packages you'll find for less than $1,000.
Canada-based Fluance is well-known among veteran home theater aficionados and music lovers, even though you won't find their wares at BestBuy. Fluance gear is only available online—at the company's own site and at Amazon—and they'll give you a risk-free, 30-day, in-home trial.
This system is comprised of five speakers: Two XL8F floor-standing tower speakers; two XL8S bookshelf speakers; and an XL8C center channel speaker. There is no subwoofer included in this five-speaker bundle (hence the zero in the product name), although you can add Fluance's 10-inch sub for $200Remove non-product link, or its 12-inch model for $300Remove non-product link, to your shopping cart before you check out. You'll also need to provide amplification in the form of an A/V receiver.
Build quality
Fluance's Reference Series speakers come in your choice of black ash veneer (the color of my review setup) or natural walnut. Fluance's wood-grain veneers are excellent. The veneer gives you the hint of a real wood cabinet with gorgeous grain patterns. There are no visible seams at the corners or repeating grain patterns indicative of cheap veneer.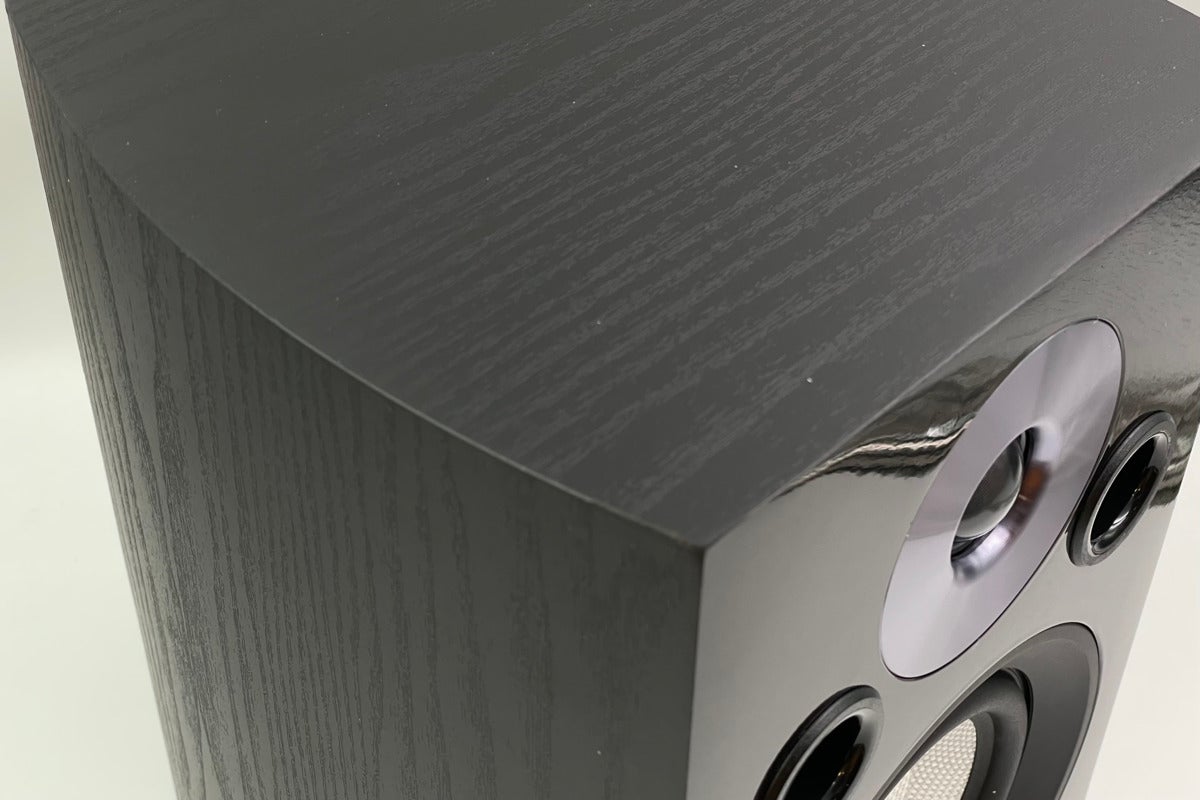 Indeed, there is nothing cheap about these speakers. The cabinets are inert and well braced. A rigid cabinet helps mitigate unwanted vibrations. Wrapping my knuckles hard across the speakers' cabinets didn't reveal any overtly hollow areas. Try that simple test with some of the competition at this price point and you'll likely have a less-satisfying experience.
Each speaker model in the Reference Series features a beautifully curved cabinet design. The function of the curved design is both aesthetic and practical. The curve makes the speakers look smaller in the room, and in conjunction with solid damping materials, the non-parallel cabinet will counter any standing waves the drivers produce inside the cabinet.
The front grilles attach magnetically—another great value detail. If you want to take the grille off during your listening sessions, there are no plastic pegs to wrestle with or accidentally break off. Without question, Fluance gets a well-deserved "A" for both build quality and aesthetics.
Design and specifications
The XL8F speaker anchoring the setup is no lightweight. The 48.7-pound tower is a three-way design with a 1-inch neodymium balanced silk-dome tweeter flanked by two 6.5-inch woven glass-fiber composite drivers with butyl rubber surrounds in an MTM (midrange-tweeter-midrange configuration). The drivers are crossed over at 3kHz and 100Hz respectively. Hidden underneath the cabinet is a down-firing 8-inch polymer-treated high-excursion driver. The overall enclosure is vented with two ports on the backside.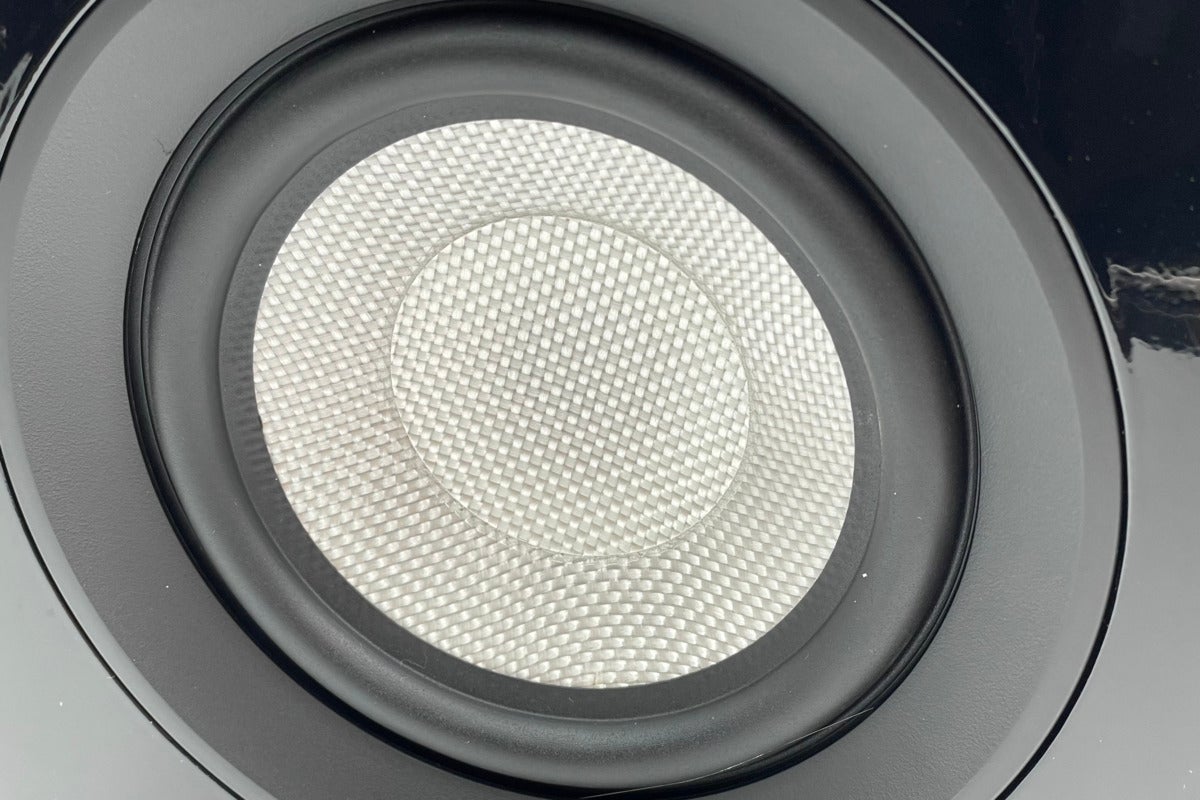 The XL8F is rated to play down to 35Hz (-6dB). Measurements reveal you'll get pretty good bass; nevertheless, you should also expect to get some room gain to help support the bottom end. I found the XL8F's low end surprisingly satisfying on a wide-range of music, and that it delivered good punch when asked. If you truly crave subterranean bass, you'll eventually want to add a subwoofer to your setup.
The XL8S bookshelf speakers weigh in at a hefty 11.35 pounds, but their footprint is only 11.4 x 8.1 x 9 inches (HxWxD). The bookshelf models use the same silk-dome tweeter found in the XL8F tower. The tweeter is flanked by a smaller, 5.25 inch woven glass-fiber composite driver with butyl rubber surrounds. The XL8S have two small front ports under either side of the tweeter.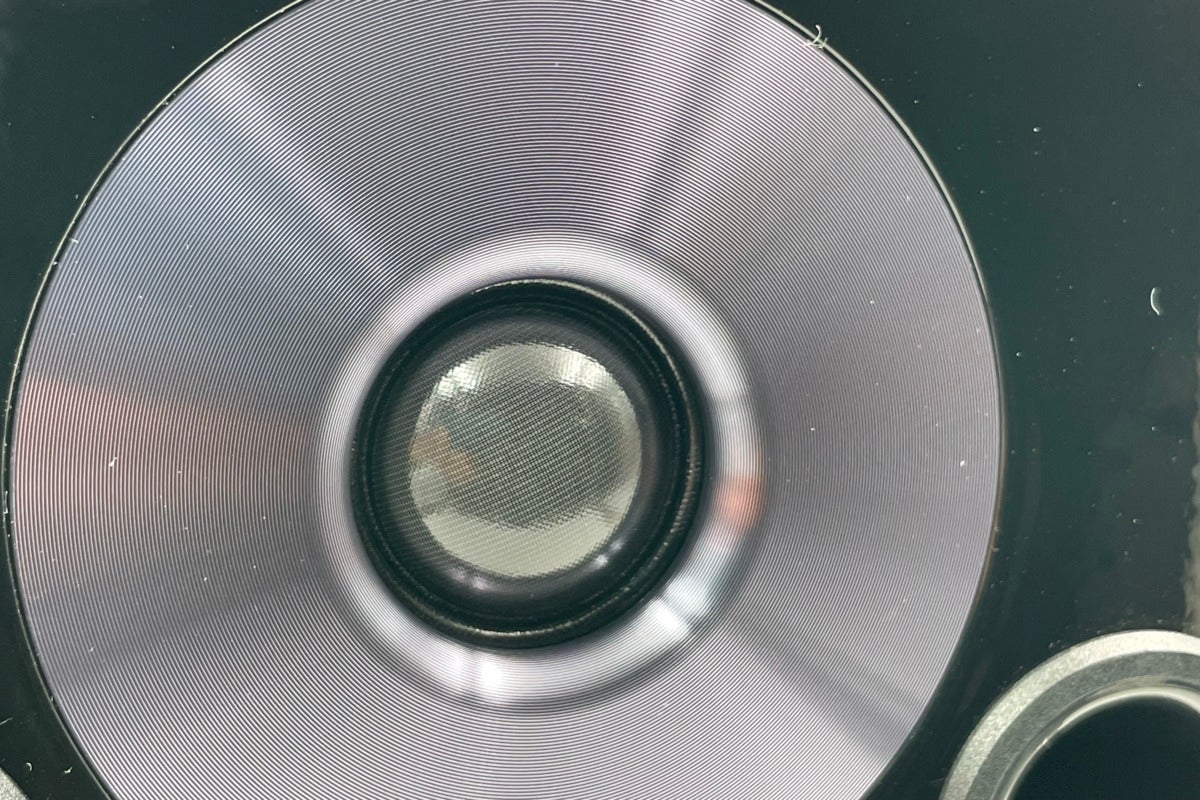 Fluance's 15-pound XL8C center channel is a horizontal MTM design. The center speaker flanks the silk-dome tweeter with dual 5.25-inch woven glass-fiber composite woofers. The primary job of a center channel speaker is to reproduce dialogue in multichannel movies or programming whose audio is mixed for more than two stereo channels. In fact, a good center-channel speaker will not only improve dialogue intelligibility at the central seat, but it will do the same across a whole couch or even the entire room. The XL8C proved itself to be a solid performer, and in my setup consistently rendered dialogue intelligibly.
For those who prefer to mount their speakers on the wall, both the Fluance XLBC center channel and the XL8S bookshelf speakers come with integrated brackets. If you're interested in expanding your Fluance setup to support Dolby Atmos, DTS:X, or Auro-3D, these brackets will have you covered for an immersive audio setup, too. You can read all about those immersive audio formats in this other TechHive story.
A word of caution should you decide to mount these speakers: Given their robust build quality, you'll need to make sure they connect to a stud. You wouldn't want them to fall, and you definitely wouldn't want someone to be injured if they did.
Setup and phase issues alert with room correction software
I paired the Fluance Reference 5.0 Surround Sound Speaker System with Denon's flagship AVR-X8500H 13.1-channel A/V receiver. Sources included my Oppo UDP-203 universal disk player, an AppleTV 4K, and a Roon Nucleus music server, which I connected via the Roon-ready Oppo. Tidal and Apple Music served as my music-streaming sources.
Any time you evaluate loudspeaker placement, I recommend that you start with two-channel music that you know very well and that has strong vocals and solid bass lines. Holly Cole is one of my favorite choices for this task.
Listening to two-channel music is the key that will help you unlock the proper place in your room where speaker imaging and bass lines sound best. The more speaker channels you add to your listening, the less sensitive you'll become to the critical placement of the right and left speakers. I ultimately placed the XL8S tower speakers approximately 40 inches into the room from the front wall and about 48 inches from either side wall.
If you have an A/V receiver with room correction, take note: When I ran Audyssey Room Correction on the Reference Series 5.0 speakers through my Denon AVR-X8500H, I received a phase error on each of the XL8 Tower and XL8 bookshelf speakers but not on the center channel speaker. All my connections were correct, so this left me puzzled.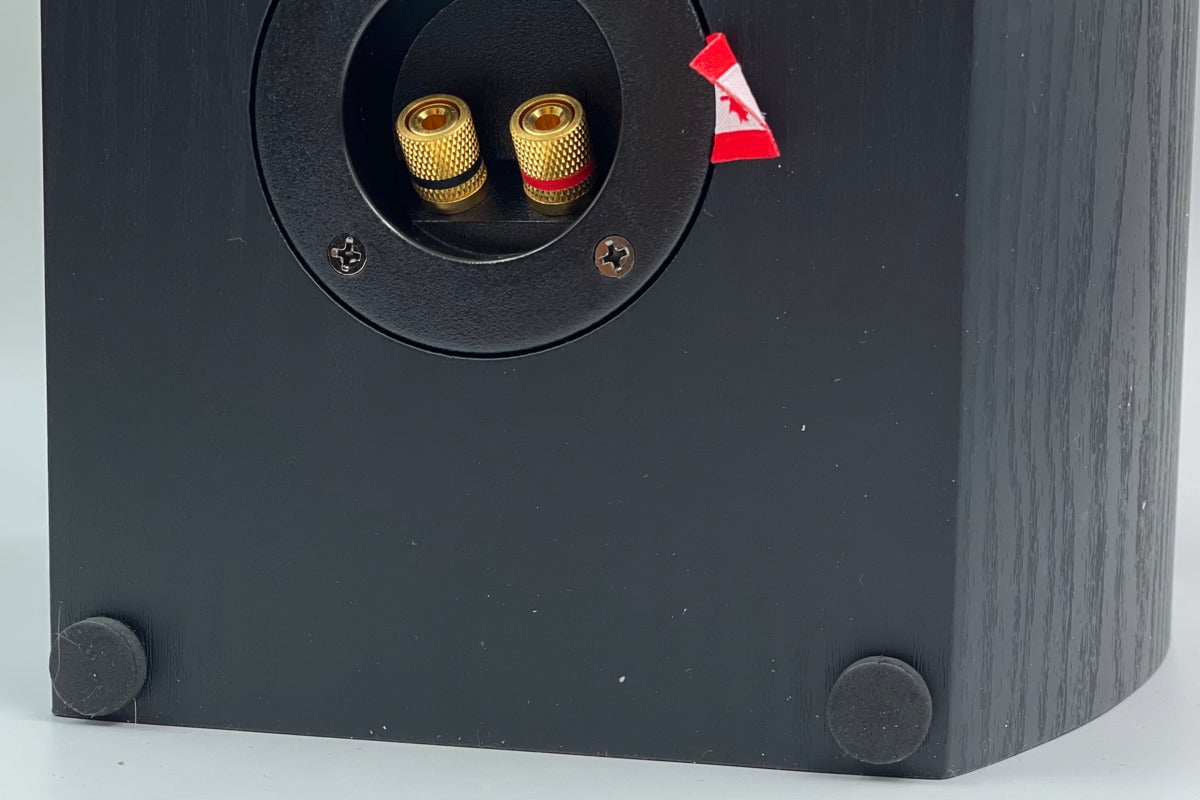 After discussing the issue with Fluance's speaker design team and also consulting Denon's knowledge base on Audyssey, Fluance's speaker design engineers confirmed that this is an intentional design choice to address phase issues at the crossover network. The practical application is simple: If you are running Audyssey Room Correction on the Reference Series speakers, you should expect a phase error warning. Once you've re-confirmed the polarity of your cables, simply tell Audyssey to ignore the error and complete the rest of the calibration. If you'd like a deeper dive on how to optimize Audyssey Room Correction, you can watch my Audyssey optimization tutorial here.
Listening tests
I've become very familiar with various Fluance speaker models over the years, and the Reference Series did not disappoint. In general terms, this setup played far larger than it had any right to. The speakers threw up a large image and hit the mark with the timbre of vocals and instruments. They were consistently smooth performers that excelled at creating an enveloping, seamless soundstage while the speakers disappeared into my room. Dynamics were solid, although the Reference Series did not reproduce microdynamics that more expensive speakers shine at. I felt as though the top end was one of those areas where the Reference Series hit for par. The shine and sparkle of cymbals lacked ultimate realism. To be very fair, this is not an area that any speaker at this price point will excel at.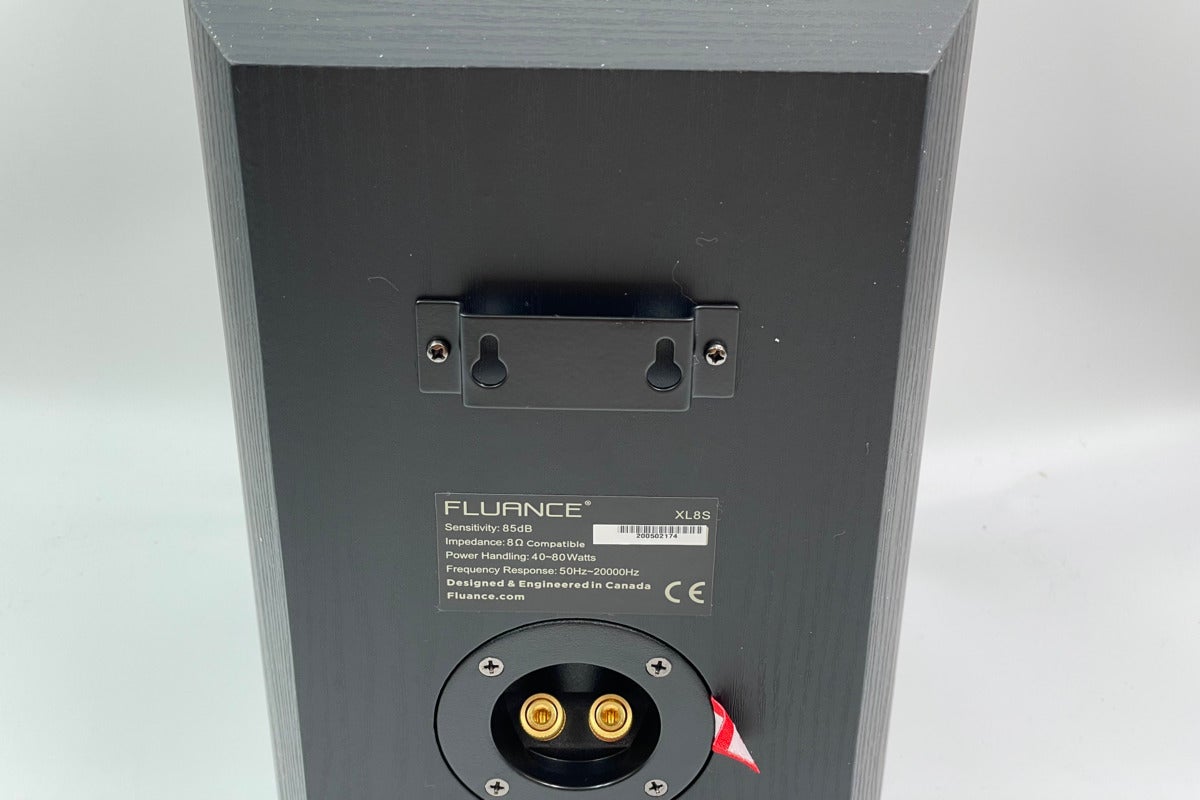 The opening of Harry Potter and The Half Blood Price is a surround-sound spectacle. The aggressive surround mix started with the Warner Brothers logo seamlessly passing on either side of me. The Fluance Reference setup did yeoman's work conjuring the brewing storm.
The rumbles of thunder were well rendered where it counted—even without a sub. When the Death Eaters emerged as black trails of hurling smoke from Voldemort's visage in the clouds and flew around London's streets and through buildings, the Reference Surround Sound system made it easy to follow each smoke trail's placement in a seemingly three-dimensional space around me. When the Death Eaters spiraled around the Millennium Bridge, causing it to twist and buckle, the system did a fine job maintaining the precise detail and dynamics of the breaking steel cables.
Mad Max Fury Road is another movie that will give your system an audio workout. The opening sequences of this dystopian film feature Max hallucinating the faces and voices of the people he failed to save as the world fell apart. Fluance's speakers convincingly bounced those etherial voices all around the room. Using Dolby Surround or Auro 3D upmixer with the Fluance Reference speakers did a frighteningly good job of rendering those five speakers into a pseudo-immersive audio expeirence.
The Fluance Reference Surround Sound Home Theater 5.0 Channel speaker system delivers incredibly satisfying dynamics, too. As Max is trying to escape Immortan Joe's lair, the speakers unleashed an incessant sonic assault on from all sides. And when Furiosa leads her War Rig directly into the raging tempest of sand and EF5 tornados, the system unleashed a full-force sonic assault in my room. TV speakers or soundbars would have cried for mercy when presented with such a task.
The XL8C center channel wasn't left behind in the action. Dialogue was consistently strong and intelligible. If you have a large sofa, you'll be happy to know that the center channel also did a fine job rendering intelligibility across a range of seats.
There are a four areas where Fluance Reference Surround Sound Home Theater 5.0 Channel speaker system showed some wrinkles. First and foremost, the XL8F towers suffer from a lobing effect when you go from a seated to a standing position or as you walk around the room. The sound will change slightly if you're paying very close attention. I'm picking nits here, but it will be discernible to well-trained ears.
Secondly, it should come as no surprise that there's a hint of boxiness, and the top end can't match the detail, air, and performance that more exotic tweeter materials and designs will deliver. Thirdly, as great a job as these speakers do to deliver dynamics and detail, it can seem bombastic when compared to higher end systems.
Finally, and unsurprisingly, while the Fluance setup is surprisingly satisfying in so many areas, if you want to hear those deepest notes—such as the 12Hz rumble in the Edge of Tomorrow soundtrack—you'll want to add a subwoofer to the configuration.
Minor wrinkles aside, the Fluance setup was a solid performer all around.
Conclusion
If you're serious about music, movies, and audio-visual entertainment, there's no substitute for a surround system with discrete speakers. And if your budget is capped at $1,000, Fluance's Reference Surround Sound Home Theater 5.0 Channel Speaker System should be on your ultra short list for an in-home audition.
This system's build quality is superb and its performance exceeds what you typically find at this price point. In short, Fluance offers high-octane performance in a highly affordable package.
Best Prices Today: Reference Surround Sound Home Theater 5.0 Channel Speaker System (model XL8HTB)