At a Glance
Expert's Rating
Pros
Incredibly detailed sound
Rock-solid construction
Stunning design
Cons
May expose the flaws in lo-fi recordings
Expensive
Our Verdict
The Focal Celestee offer a superior listening experience with breathtaking sonic detail, museum-worthy visual design, and high-quality construction.
Best Prices Today: Focal Celestee
Focal's closed-back Celestee headphone is one of those beautiful objects that just might make you believe in the possibility of a life without compromises. A remarkable listening experience is paired with daring design and magnificent build quality to create a truly spectacular headphone.
The $990 Celestee replace the $899 Elegia model in Focal's lineup and is now the entry-level model in the company's line that peaks with the $4,400 Utopia open-back cans.
This review is part of TechHive's coverage of the best headphones, where you'll find reviews of the competition's offerings, plus a buyer's guide to the features you should consider when shopping for this type of product.
Built to last
The Celestee's design is striking, with a navy and copper color scheme that evokes the interior of an ultra-high-end luxury car. The earpads, covered with semi-aniline leather that should offer longer wear than other types of leather, offer both comfort and excellent sound isolation.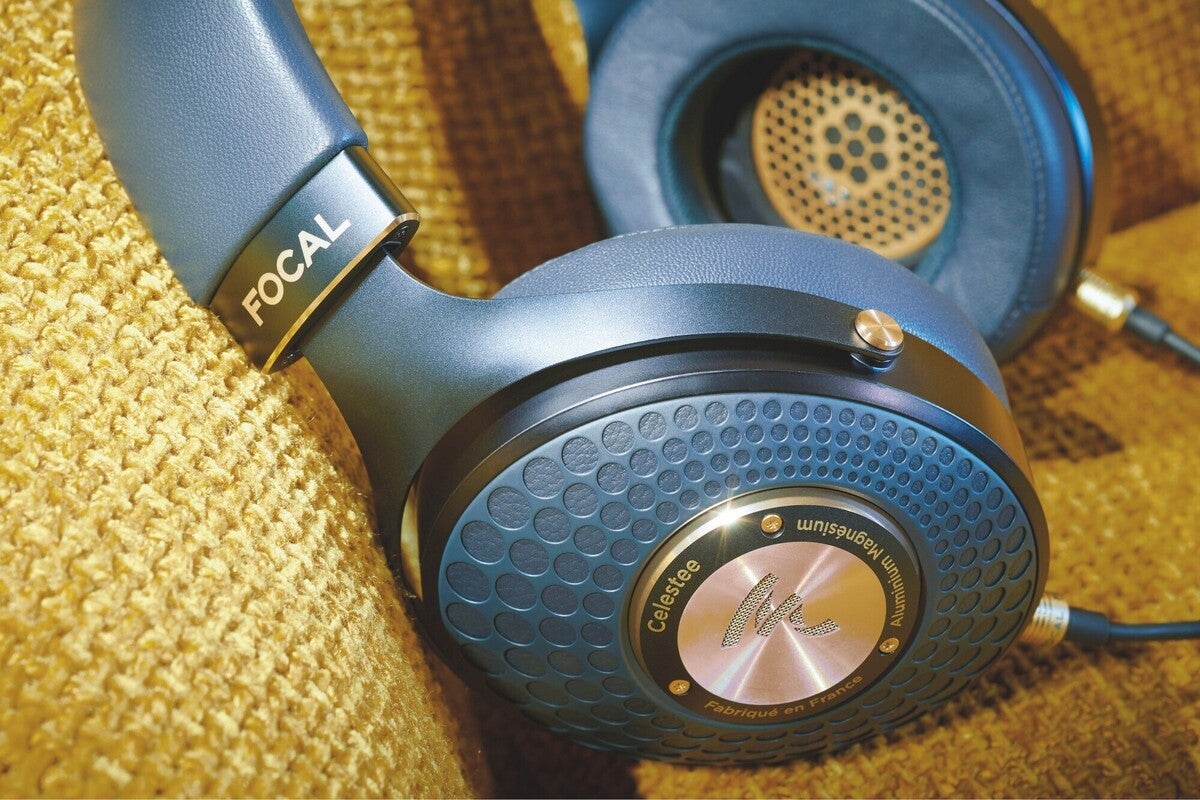 The earcups use the same dyed leather overlaid with a blue stainless-steel grille. The copper badge features an etching of the Focal logo and the message that these were "Fabriqué en France."
The leather headband features a microfiber lining that makes them significantly more comfortable when wearing them for a long stretch. The stiff aluminum yoke helps ensure a close fit no matter your head size or shape.
There's a 4-foot mini jack cable splits to plug into each earcup. Both cable jacks and earcups are labeled L and R for left/right matching. There's also a 1/4-inch jack adapter.
The carrying case picks up the copper and blue colors from the headphones and features a quality zipper that matches the build of the cans themselves.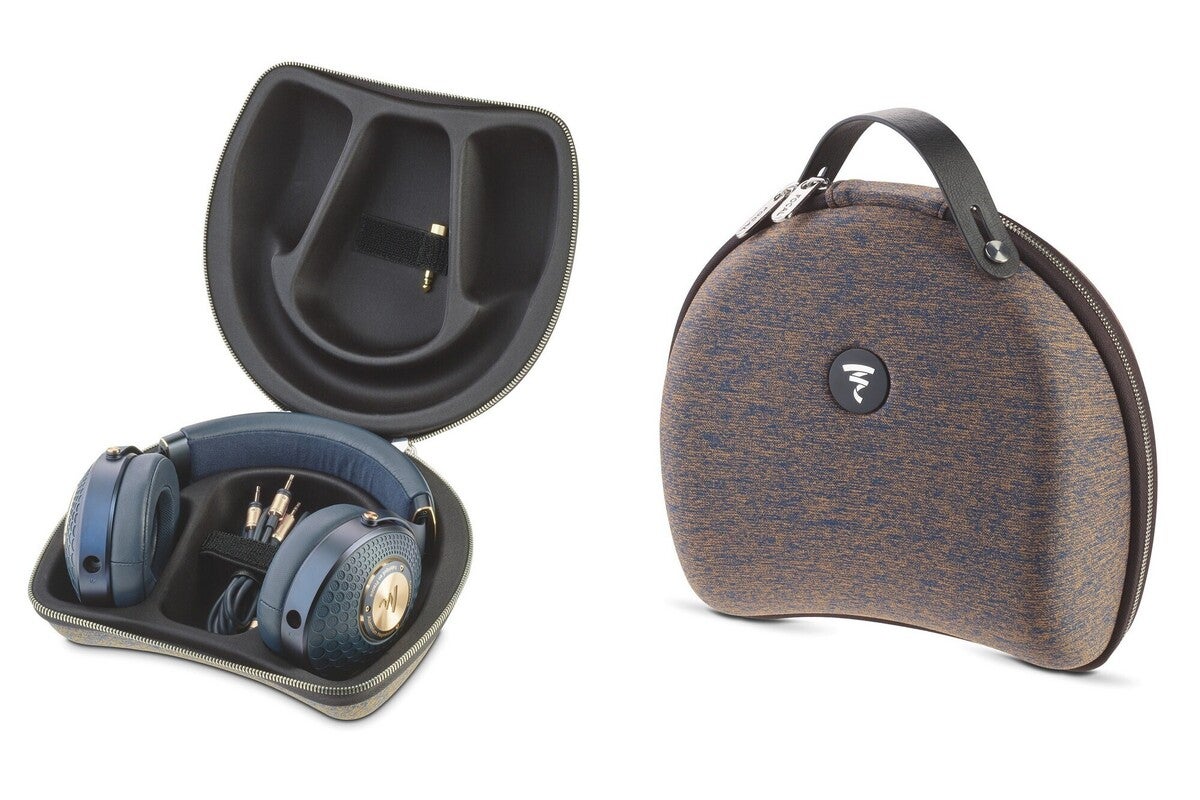 The overall effect is of a futuristic Atomic Age design that could've been featured at a mid-20th-century world's fair. Look for these headphones on display in an art museum sometime in the next 50 years.
The technical details
For those who want some spec-sheet specifics, the Celestee speaker driver is a 40mm aluminum/magnesium M-shaped dome. They feature frequency response from 5Hz to 23kHz, sensitivity of 105dB SPL at 1 mW/1 kHz, and total harmonic distortion of 0.1% at 1kHz/100dB sound pressure level.
The 35-Ohm impedance ensures they'll work with any portable audio player or smartphone you might want to use.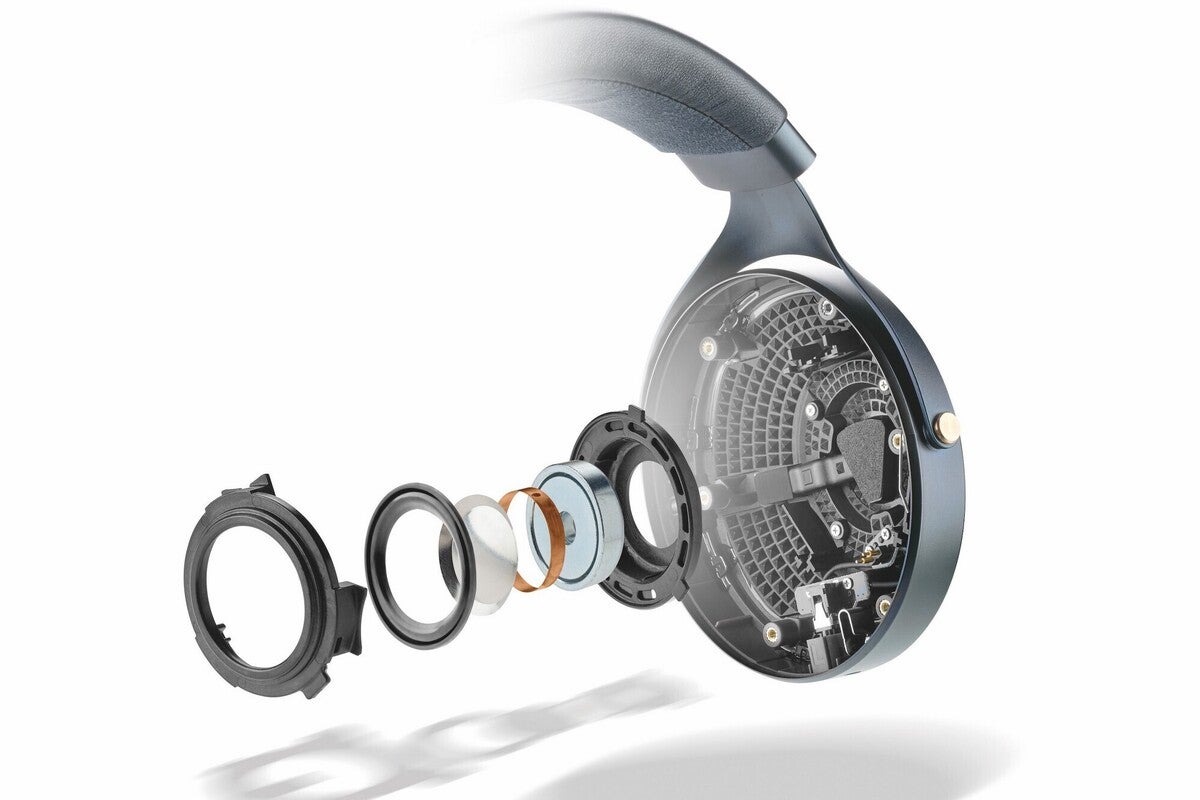 An immersive listening experience
After admiring its unique design and sturdy build, the real test comes with the listening. These cans provide a startlingly detailed listening experience, with notable clarity no matter what source you're using for playback.
I've spent a few weeks using these for everyday listening, swapping them out with a pair of Sony MDR-7506 headphones for contrast. In almost every imaginable listening case, the Celestee shined.
With Apple Music on an iPhone, I used a DragonFly Red USB DAC and Apple's Lightning-to USB 3 Camera Adapter. Listening to Taylor Swift's Hi-Res lossless (48kHz) version of her 2021 10-minute recording of "All Too Well," the Celestee offer a sense of space that few other headphones can match. There's a neutrality to the reproduction that genuinely seems to match the mixes as conceived in the studio.
The 1956 RCA Victor Living Stereo recording of Fritz Reiner and the Chicago Symphony Orchestra's performance of Rimsky-Korsakoff's "Scheherazade" is one of the finest stereo recordings of its era, and the Apple Music 48kHz Hi-Res lossless version sounded absolutely fantastic through the Celestee. The recording engineers in this era were eager to demonstrate their mastery of stereo technology, and the sometimes-exaggerated separation really shines with these headphones.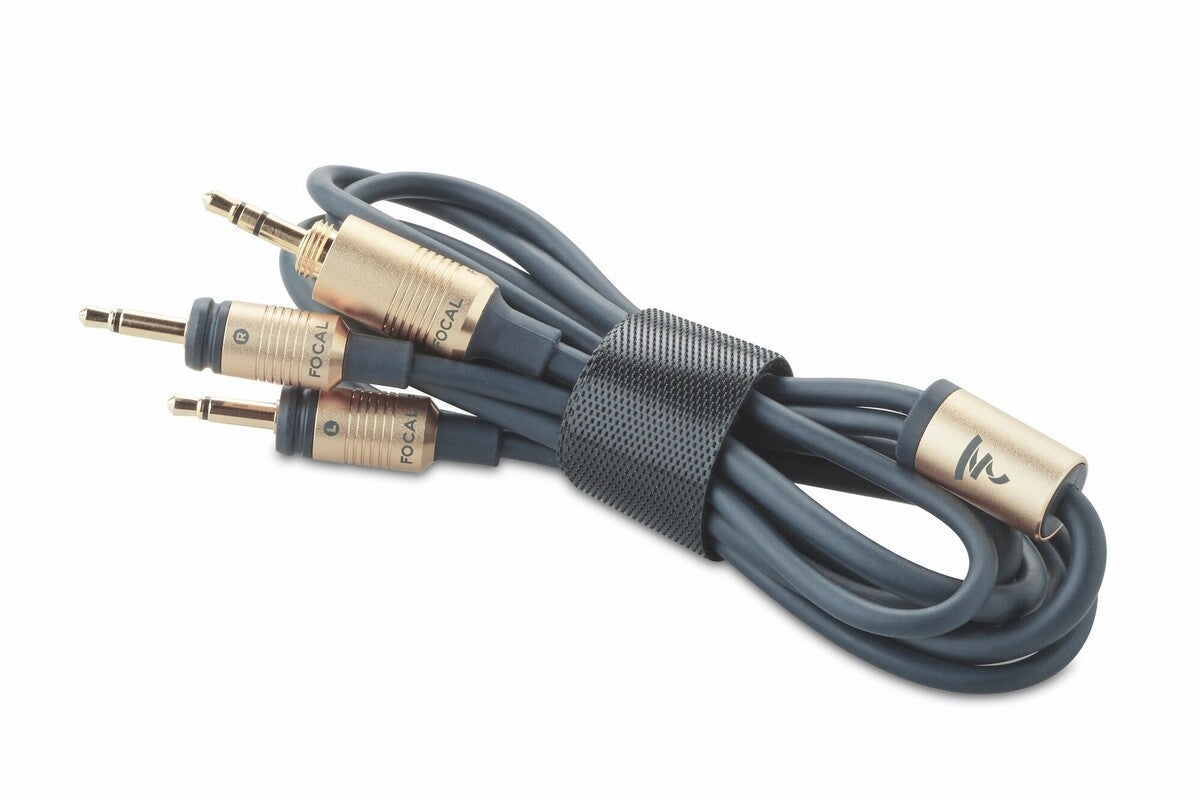 Sault's recording of "Wildfires," from their 2020 album Untitled (Rise), streams at 48kHz on Apple Music, is a protest song that leads with its bass guitar line. Spare in its instrumentation, listening via the Celestee gives each instrument and vocal a discrete space in the mix. The level of detail is hypnotic.
There's a stunning clarity in the midrange, an ever-so-slight bass boost on the low end and not too much shimmer at the top of the range. There's an enhanced effect, but the Celestee doesn't assert an aggressively individual sound signature. The result is a balanced presentation that will impress serious listeners and music professionals alike.
Listening to Led Zeppelin II via a 24bit FLAC file on an Astell&Kern SP200T digital music player, I could hear a level of detail that's been obscured by generations of substandard vinyl pressings and dubious CD mastering. The Celestee give John Bonham's drum kit all the punch it deserves while maintaining all the dynamics and detail so often lost in other presentations of the band's music.
There's one small caveat that's a byproduct of the fact that these cans create such exquisitely detailed sound. The exceptional detail the Celestee provide will expose a terrible recording in ways that might make you swap them out for more forgiving headphones.
Hüsker Dü's "Books About UFOs" is one of the best songs on the band's classic 1985 SST album New Day Rising. Unfortunately, the record is cursed with poorly recorded drums and a dubious mix. David Bowie's original mix of Iggy & the Stooges 1975 classic LP "Raw Power" has equally alarming mix problems, and the Celestee bring those issues front and center. Downgrading to the Sony MDR-7506 obscures the problems and makes for a better listening experience.
That issue is hardly the fault of Focal or its Celestee headphones. These cans are consistently rewarding when listening to music recorded with care and skill. If you're a fan of a certain kind of lo-fi recording, it's best to keep a more forgiving backup pair.
Focus your mind
The Focal Celestee are designed to draw your full attention to whatever music you're playing. They consistently revealed details I'd never noticed before on albums I've heard hundreds of times. On tracks I worked on as a producer or A&R rep, these headphones even triggered memories of conversations about specific mix decisions we made in the studio.
If you're someone who puts on headphones for background music while you work, read, or scroll through your phone, the Focal Celestee are likely to pull you away from those tasks and focus your attention on the music. These headphones are designed for serious listening and deliver a superior experience in every way.
At $990, these headphones are expensive. And yet, it's easy to imagine using the Focal Celestee for decades. There's no battery to die, no wireless technology to become obsolete. Once you make that initial investment and spread out the cost over a few years, you can consider these headphones a bargain.
Updated shortly after publication to report the correct price of the Focal Utopia open-back headphone.
Best Prices Today: Focal Celestee