At a Glance
Expert's Rating
Pros
HD+ video
Remote pan and tilt
AI recognition
Built-in Aqara smart home hub
Cons
Only directly works with Aqara smart home gear
Video control delay
Our Verdict
Able to stream HD video, the Aqara G3 camera does a good job of keeping an eye on your home with artificial intelligence triggers, but it's only compatible with other Aqara gear.
Best Prices Today: Aqara Camera Hub G3
Don't let the Aqara Camera Hub G3's pointy ears and whimsical appearance fool you. It might look like a refugee from a Miyazaki movie, but it's a serious smart home camera that can monitor a room with video and artificial intelligence triggers.
At 5.6 x 3.5 x 2.5 inches (HxWxD, including its iconic ears), the G3 is more than twice the size of Cove's Indoor Camera. Still, the G3 is easy to hide on a bookshelf, desktop, or mounted on a tripod.
A step up from Aqara's G2H camera, the G3 checks nearly all the boxes for a smart home camera. Based on a 2304 x 1296 pixel sensor, the G3 captures higher-resolution video than the HD standard, and its 110-degree field of view can take in an entire room. The view can be panned nearly 360 degrees horizontally, and tilted up by 30 degrees or down by 15 degrees. Unlike the Wyze Cam Pan, the G3 lacks a zoom lens for getting closer to a detail.
This review is part of TechHive's coverage of the best home security cameras, where you'll find reviews of the competition's offerings, plus a buyer's guide to the features you should consider when shopping for this type of product.
There's also no security console for watching the video. Instead, I needed to use the Aqara Home app. The camera connects over a 2.4- or 5GHz Wi-Fi network and can be streamed to an Alexa- or Google Assistant-powered smart display.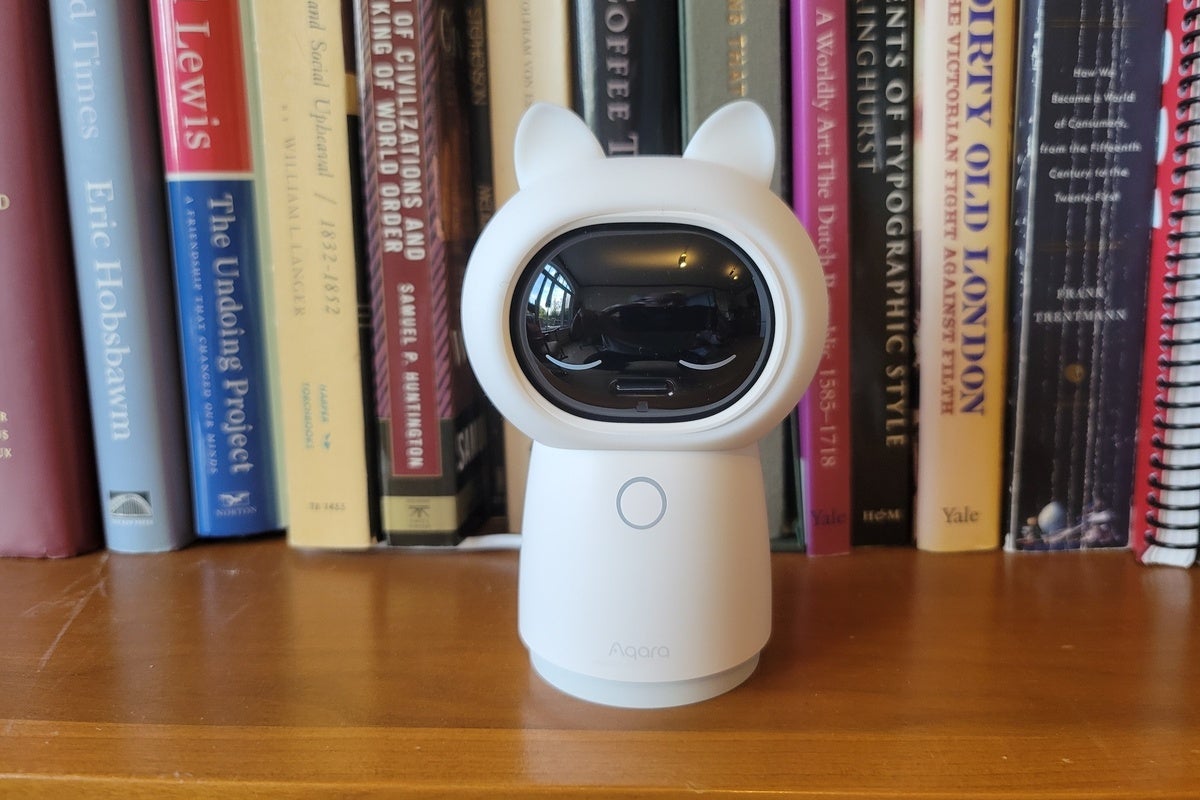 While it's active, the camera's LED light glows red. Need some privacy? The G3's comic face folds over to cover the camera lens to reveal a pair of eye lashes. It also opens a slot for storing video on a microSD card that can be as large as 128GB, but you'll need to provided one.
The G3 uses artificial intelligence that goes beyond streaming video. The camera can track a person or pet as well as respond to five hand gestures, like for turning off the lights.
Inside the Aqara Camera Hub G3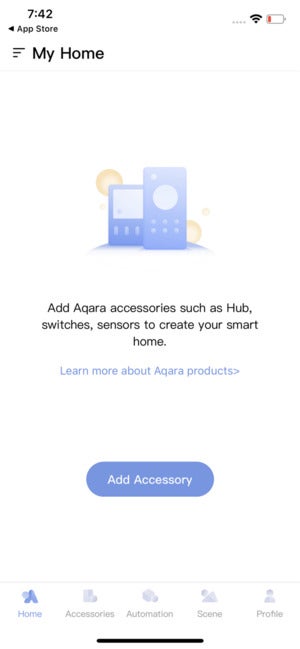 In addition to its camera, video processor, and dual-band Wi-Fi circuitry, the G3 has a Neural Processing Unit (NPU) for the AI work. Its built-in Zigbee hub can consolidate up to 128 devices, although it only directly connects with Aqara devices. This can be extended to other items by using Alexa, Google Assistant, and HomeKit to trigger events.
The camera's infrared receiver can be used with an IR remote control. It has a microphone up front and a speaker in the back that's part of the camera's set up routine but extends the camera into an intercom. It's perfect to listen for a crying baby in a nursery and sending a soothing message back.
At $110, the G3 is more than double the cost of Cove's $40 Indoor Camera or Blink's $35 Mini camera. Because it stores its settings, commands and video locally, the G3 doesn't rack up monthly subscription fees. Its clips can be viewed on the Aqara Home app across the home or globe.
Setting up the Aqara Camera Hub G3
Getting the G3 online started with plugging in the included USB adapter. Unlike the TP-Link Kasa KC300S2, it can't be run on batteries. There are versions of the Aqara Home app for iOS and Android systems.
I used my iPhone 12 and the Aqara Home app to create an account and then tapped "add accessory." I picked the G3 from the list.
Next, I pressed the G3's button until it responded with "Ready to connect." After picking my home's Wi-Fi network and adding the password, I used the G3's camera to shoot the QR code that appeared on the phone's screen.
After naming its room, I linked the camera to my HomeKit account. It took less than five minutes to install.
Using the Aqara Home app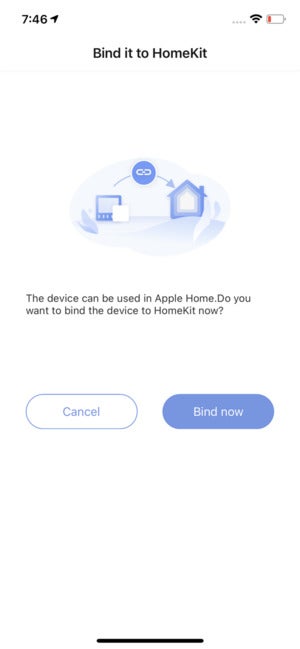 The Aqara Home app is nicely designed with vertically oriented screens, although the full view screen is horizontal. Front and center is the camera's Control page that let me aim the camera up or down and right or left as well as close the lens cover. I could start or pause the recording.
The Advanced section let the camera follow people or pets and activate the Cruise function to scan a room. Playback is for viewing any screen shots or video saved on the SD card. The timeline interface allows quick access to any sequence.
The Aqara Camera Hub G3 in the real world
Its ability to also be a Zigbee hub makes the G3 versatile, and I successfully added an Aqara motion sensor. While the video is accurate, there's an annoying delay of a second and a half in moving the camera head—just long enough to make fine adjustments awkward. Plus, when it was tracking a person, the camera's action can lag behind the motion.
If you live in a HomeKit house and want to add video that can be triggered by a variety of actions, Aqara's G3 camera does the trick, but it can't work with standard Zigbee hubs or devices.
Best Prices Today: Aqara Camera Hub G3
Note: When you purchase something after clicking links in our articles, we may earn a small commission. Read our affiliate link policy for more details.