At a Glance
Expert's Rating
Pros
Wide spacing is good for use with wall warts
Simple, straightforward app
Very inexpensive
Cons
No individual outlet control
LED causes the entire plug to glow from within
Rather gigantic in size
Our Verdict
This product is identical to the Enbrighten 2-outlet plug, but it runs half the price (when you buy a two-pack).
Best Prices Today: UltraPro 2-Outlet Wi-Fi Smart Plug
Let's cut straight to the point with this product. The UltraPro 2-outlet smart plug is the same product as the Enbrighten 2-Outlet smart plug I reviewed in 2020. When I say it's the same product, I mean it's exactly the same: Jasco manufacturers both products and simply packages them differently for different resellers. UltraPro is sold at Amazon. Enbrighten is sold at Lowe'sRemove non-product link and on Jasco's own e-commerce siteRemove non-product link. Even the apps they use are near-identical skins of one another, both based on a Tuya-built back-end.
The only real difference—aside from packaging—is the price. At press time, the Enbrighten plug costs $19 at Lowe's ($22 at Enbrighten's site), while the UltraPro is available in a two-pack for $22.
This review is part of TechHive's coverage of the best smart plugs, where you'll find reviews of the competition's offerings, plus a buyer's guide to the features you should consider when shopping for this type of product.
As with the Enbrighten product, this is a decidedly—intentionally—cheap plug that's built to be as generic as they come. The all-white design juts out on both sides of a wall receptacle, though it's slim enough that it doesn't block the second outlet, provided you're using something with a regular-sized plug in that second outlet. Unfortunately, it's just slightly too thick to plug two UltraPro switches into the same duplex receptacle. Maximum amperage supported is 15 amps (about 1800 watts), with connectivity via 2.4GHz Wi-Fi only.
Mentioned in this article
Wyze Plug (two-pack)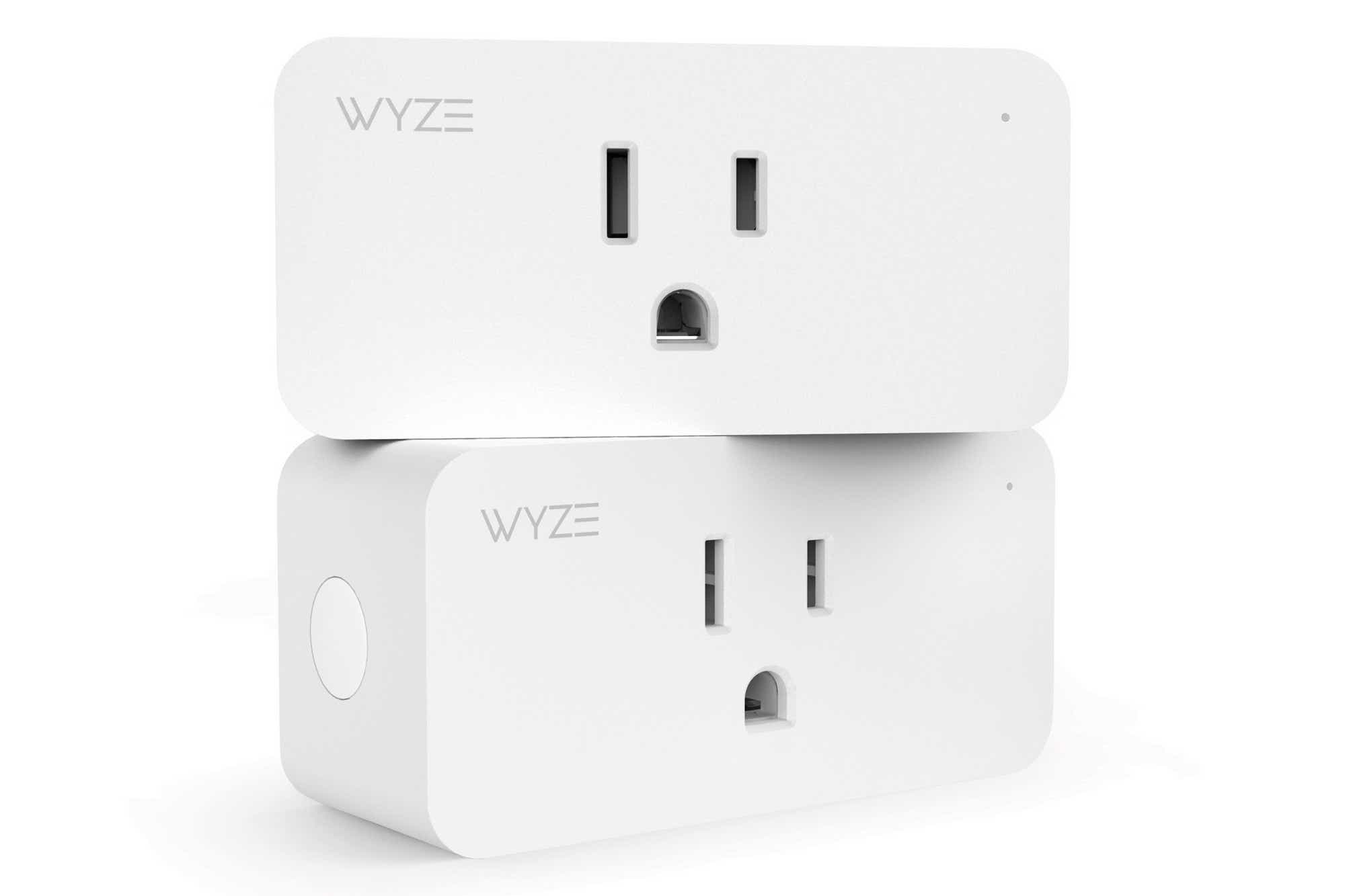 Price When Reviewed:
$14.99
In the center of the device you'll find a single power button that controls both outlets simultaneously. By default, the attached LED is illuminated in blue when the unit is turned on; this function can be reversed or turned off altogether in the app. Note that the LED is extremely powerful. When the lights are off, the light illuminates the entire chassis of the plug from within, making for an eerie (and not altogether attractive) appearance.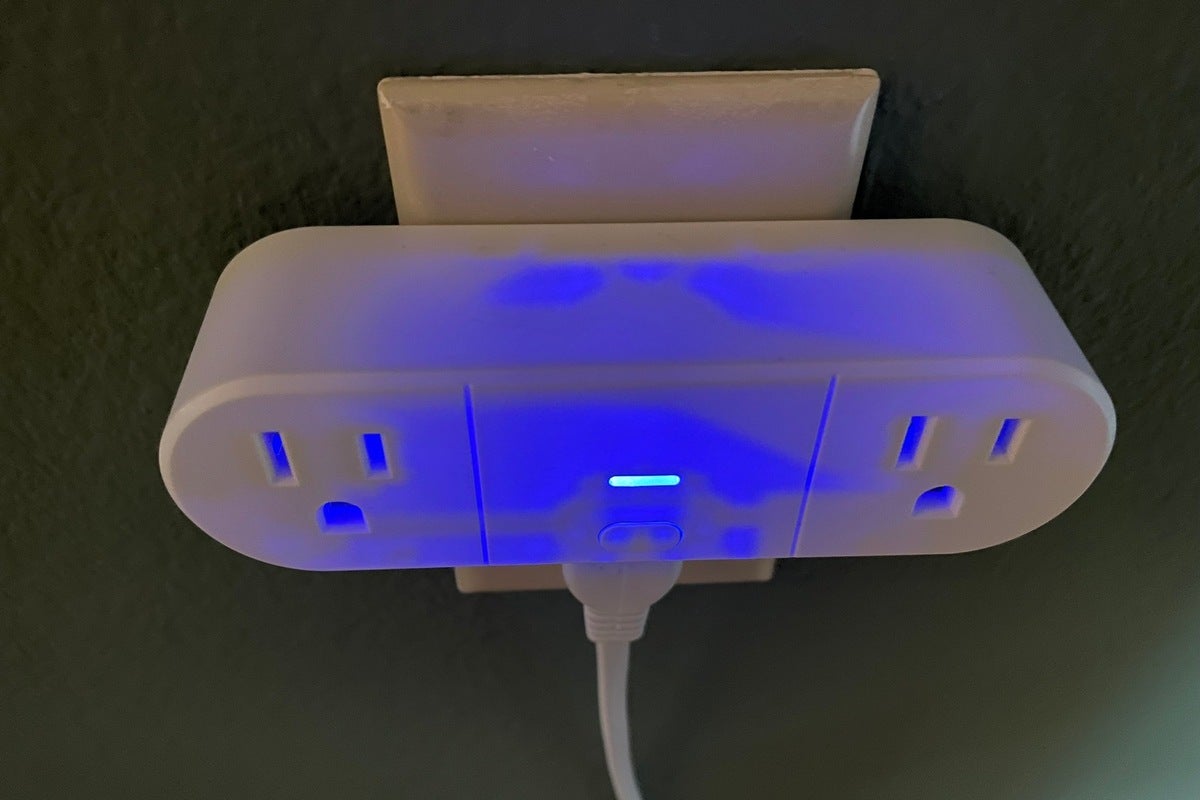 Setup within the app requires registration, but when I tried to set up my account, I never received the required email confirmation code. When I tried again the following day, the registration process worked fine, and I was able to connect to my Wi-Fi network without incident.
The spartan app has the usual features, including a scheduling system and countdown timer. Three prebuilt schedules—Evening, Morning, and Dusk to Dawn—are available as shortcuts on the primary control screen. These can all be tweaked and reconfigured within the app. For more advanced control needs, connections to Alexa and Google Assistant are both supported.
And that's really it. This is a generic product with generic features—and fortunately, a generic price. If you want more upscale features like energy monitoring or individual outlet control, you'll need to raise your budget. But for all of $11 per unit, it's difficult to complain too much about the device as it stands.
If you don't need a smart plug with dual outlets, you might want to take a look at the Wyze Plug, which costs $14.99 for a two-pack of single-outlet smart plugs.
Best Prices Today: UltraPro 2-Outlet Wi-Fi Smart Plug