At a Glance
Expert's Rating
Pros
Speedy hardware with Dolby Vision, Dolby Atmos, and HDR10+ support
Powerful Alexa controls for finding and launching content
Live TV button and guide are great for seeing what's on
Cons
The full app list is a pain to access
Menus are cluttered with ads and Amazon self-promotion
Can't easily limit recommendations to just your subscriptions
Our Verdict
Amazon's fastest streaming stick is great if you love voice control; it's just frustrating if you don't.
Price When Reviewed
$54.99
Best Prices Today: Amazon Fire TV Stick 4K Max
While using Amazon's new Fire TV Stick 4K Max, an unusual phenomenon emerges: Instead of scrolling through its many on-screen menus, you might find yourself leaning more on voice control.
That's partly because Alexa is a snappy and capable voice assistant on Fire TV, and partly because Amazon's menu system is an absolute mess. Either way, the resulting experience feels profoundly different from that of Roku, Apple TV, and Android TV devices.
If a voice-first streaming player sounds appealing, the $55 Fire TV Stick 4K Max has plenty to offer, including speedy performance, a feature-packed remote, and support for both Dolby Vision HDR and Dolby Atmos audio. But cord-cutters more inclined to navigate on-screen menus should look elsewhere for a simpler experience.
Faster than ever
As of now, Amazon is selling the new Fire TV Stick 4K Max alongside the existing Fire TV 4K, which lists for $50 but is often discounted. While both streaming players support 4K HDR video, Dolby Vision, HDR10+, and Dolby Atmos audio, the Max has a faster processor, 2GB RAM (versus of 1.5GB on the older stick), Wi-Fi 6 support, and a new remote with more buttons.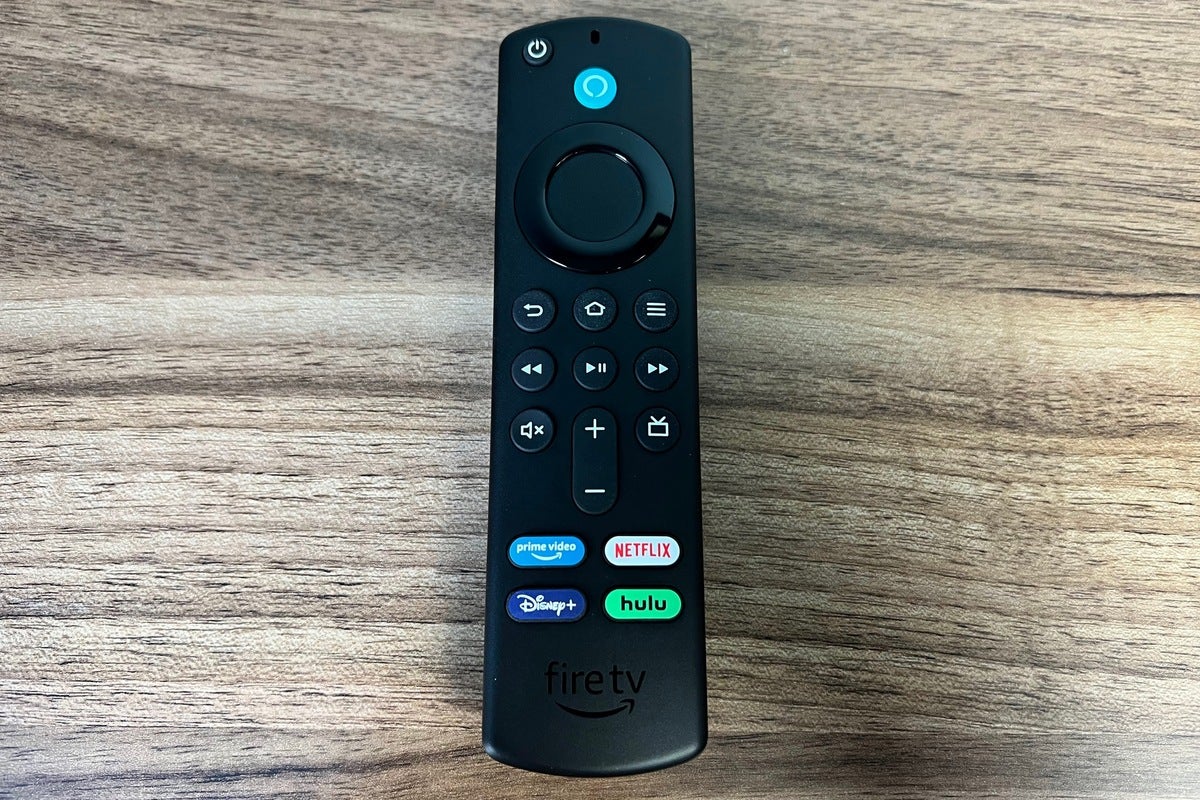 The new processor and added memory make a big difference compared to cheaper Fire TV models, which are prone to stuttering and lagging in Amazon's recently-revamped menu system. The Max never stumbles this way or takes too long to load apps, and holding the remote's Alexa button produces an instant response. (Compared to the Roku Streaming Stick 4K, performance is roughly comparable.)
The effects of Wi-Fi 6 will be harder to notice. While it's better than Wi-Fi 5 at handling lots of simultaneous connections, its theoretically faster speeds won't matter for streaming video, where even a 25Mbps connection is sufficient for 4K HDR. (Even Wi-Fi 5 can reach speeds well in excess of that number.) You'll also need a Wi-Fi 6 router to take full advantage of the new tech.
Remote and accessory support
As for the remote, it's the same one that now ships with Amazon's standard Fire TV Stick, with a blue Alexa button, four preset app shortcut buttons, and a live TV button that takes you straight to the Fire TV grid guide. Its rubberized keys give off a satisfying click, and a little bump on the Home button helps your thumb land in the right place. Like most other Fire TV devices, the remote's infrared emitter can control TVs or A/V gear, so you never need to keep a separate remote handy for volume or power. (Only the $30 Fire TV Stick Lite lacks this feature.)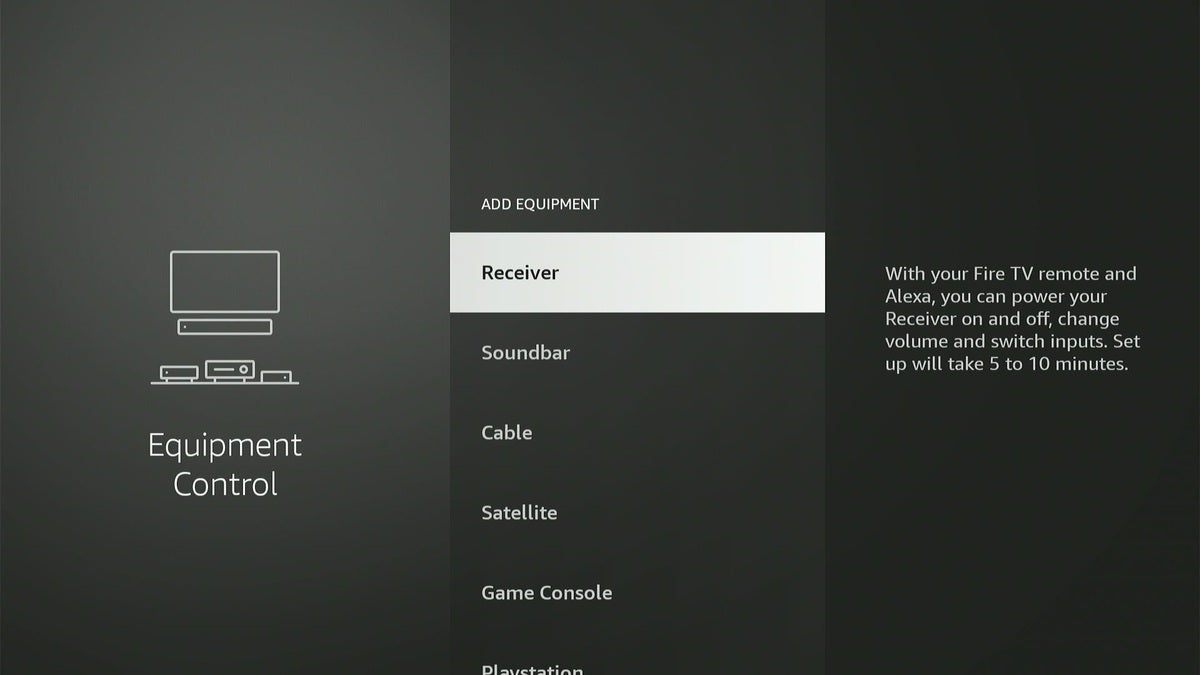 The live TV button is especially useful if you subscribe to YouTube TV, Sling TV, or Philo, as Amazon's guide can show you what's on any of those services without your needing to jump into the app first. It also integrates free channels from Pluto TV, Plex, Tubi, and Amazon's IMDb TV service, and you can customize the guide by filtering sources and setting up favorite channels.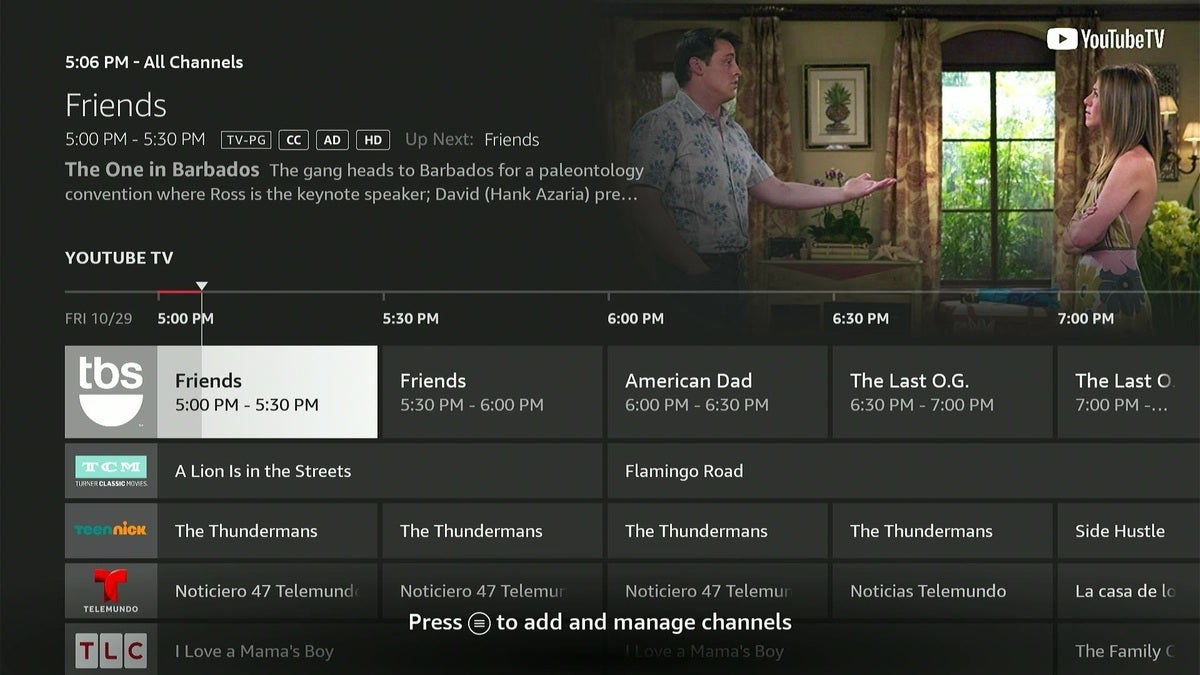 As with Amazon's other Fire TV Sticks, the Max has only a single microUSB port for power, but you can add more ports for ethernet or USB accessories by hooking up a powered USB-OTG cable. Also, the Fire TV software finally supports volume control over Bluetooth headphones, so you can pair them to the TV for private listening.
Navigating the fiery seas
The Fire TV interface has always been best-described as chaotic, and that hasn't changed with the major update Amazon introduced last winter. While Amazon has streamlined some of the top-level menus that made the old interface even more cumbersome, the system still feels burdened by unclear organization and excessive advertising.
The basic act of launching apps is too difficult on Fire TV, because you can pin only six of your favorites to the top of the home screen. The rest live in a secondary menu that takes a lot of scrolling and clicking to access. Meanwhile, a separate list of recent apps lives further down the home screen, inaccessible without first scrolling past a row of sponsored content.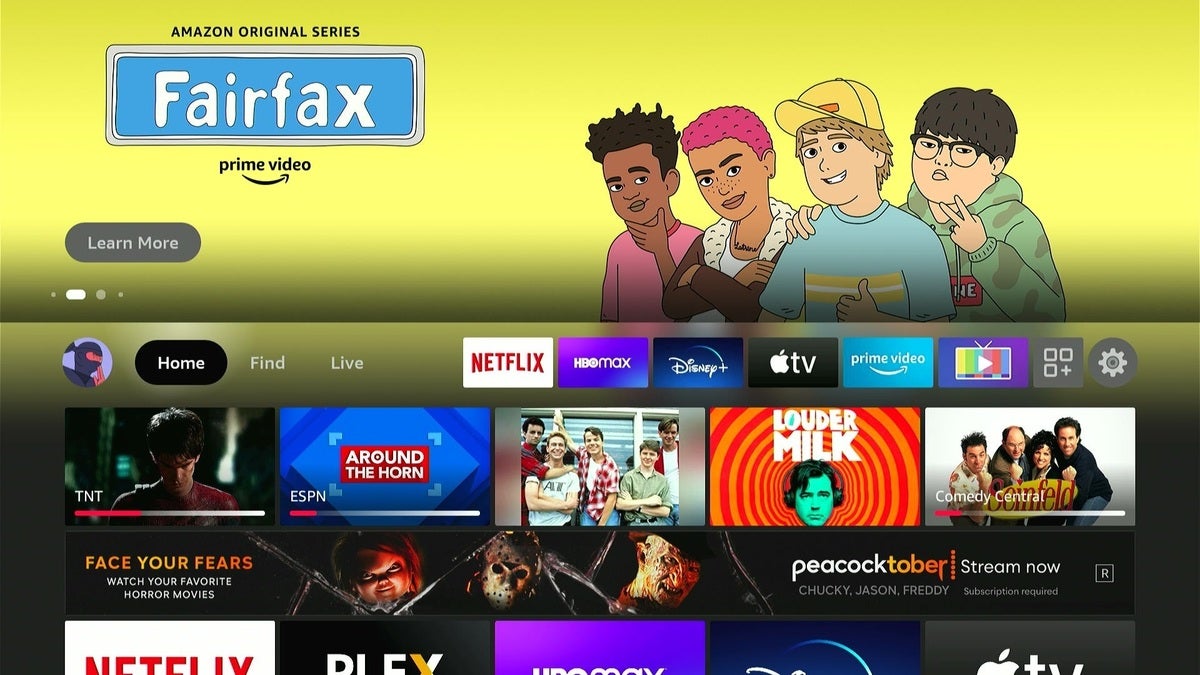 To its credit, Amazon's home screen is more than just an app launcher. It also puts a heavy emphasis on helping you decide what to watch, with row upon row of movie and TV show recommendations that come from an array of streaming services. It even supports multiple user profiles, so everyone in the home can get personalized suggestions. But because Amazon provides no control over this recommendation system, it quickly becomes overwhelming.
Consider, for instance, the "Next Up For You" row that appears near the top of the home screen. For most of these recommendations, you can't see which streaming service they come from without clicking on each one, and some of them come from services you might not be paying for. Being able to filter the home screen based on your actual subscriptions—like you can on the Chromecast with Google TV—would be a major improvement, but Amazon won't allow it. (A "free to me" filter does exist in Amazon's movie and TV show menus, but it's needlessly hidden behind several menu layers.)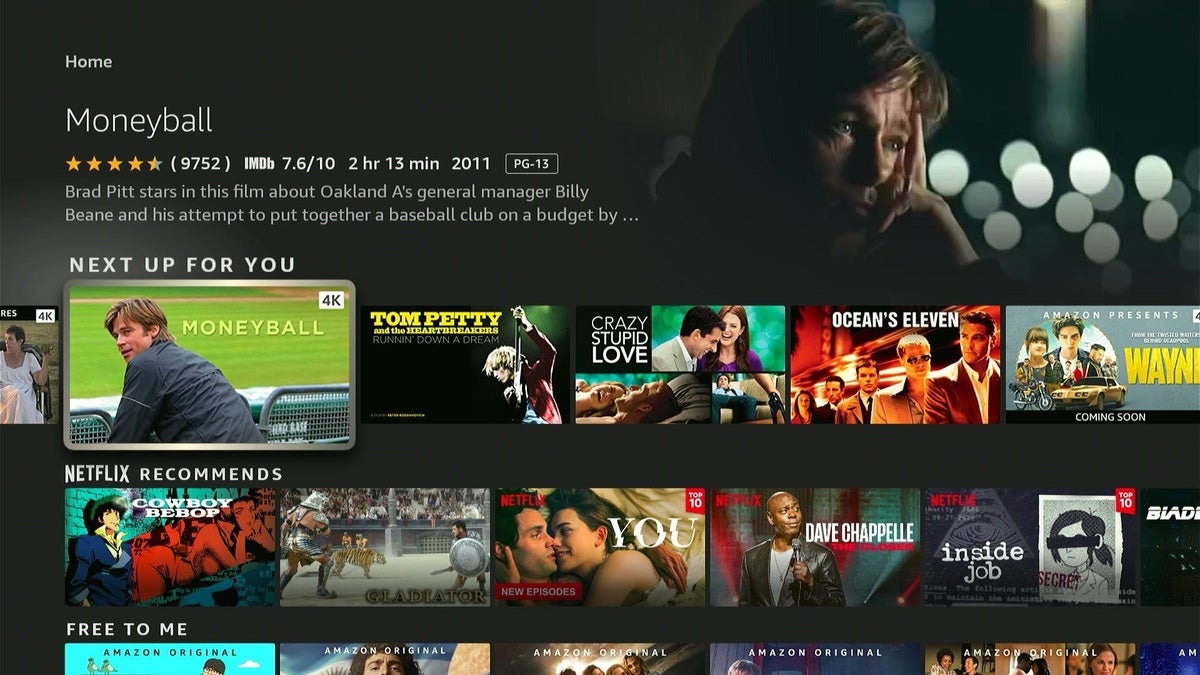 When it's not trying to upsell you on new subscription services, the Fire TV interface aggressively pushes Amazon content above all else. The "Recently Watched' row, for instance, only integrates with Prime Video and channels from Amazon's live TV section. Scrolling down the home screen reveals rows for suggested Prime movies, popular Prime shows, genre-based Prime picks, add-on Prime Video Channels subscriptions, and suggestions from Amazon's free IMDb TV service. You'll find some recommendation rows from other services in here, but Amazon reserves so much real estate for itself that everything else feels buried.
Alexa with the save
On most streaming platforms, voice control is a nice-to-have feature, but on Fire TV, it feels essential for cutting through the menu clutter. Hold the blue Alexa button on the remote, and you can ask to launch apps, load specific videos, and tune directly to live TV channels in supported streaming services. All those controls work quite well, and they feel more efficient than scrolling around Amazon's interface.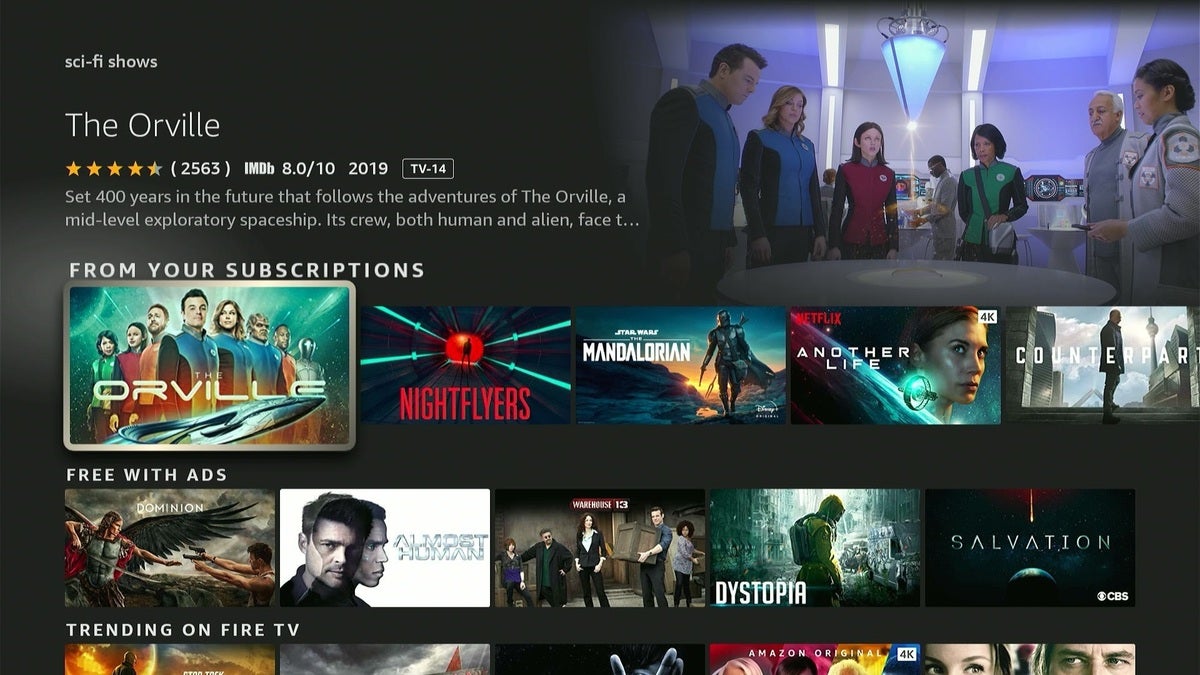 Voice control also comes in handy when you're not sure what to watch. Ask for a genre, like "comedy movies" or "sci-fi shows," and the first row of results will come just from your subscription services. You can even add shows to your Fire TV watchlist as you search, then jump directly to your watchlist with a voice command. (Getting to this list otherwise requires digging through a couple of menus, a recurring theme of Amazon's interface.) Meanwhile, a neat new integration with Netflix lets you say "Play something on Netflix" to get a random recommendation from the catalog based on your viewing habits.
Alexa has other skills outside the TV realm as well. You can ask for music from services like Spotify and Apple Music, control smart home devices, check on Alexa-enabled security cameras, and ask for the weather or other information. Fire TV devices can also form speaker groups with other Alexa devices around the house, letting you play music in multiple rooms at once.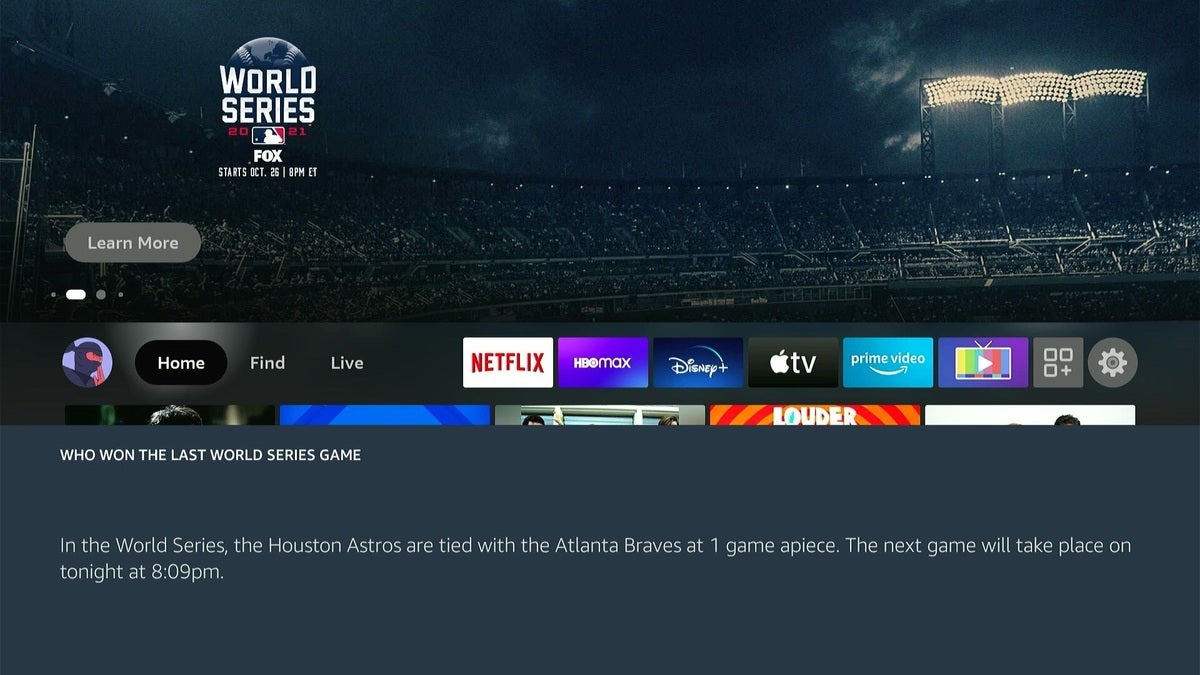 Those voice controls help redeem what is otherwise an exercise in interface frustration. By comparison, Roku devices offer a much simpler way to navigate your apps, while both Apple TV and Android TV devices (including the Chromecast with Google TV and Walmart Onn) do a better job focusing on content.
It's a shame, because the Fire TV 4K Max hardware is an excellent value, and it gives Alexa a platform on which to shine. You shouldn't have to contend with a bloated interface just to enjoy those benefits.
Best Prices Today: Amazon Fire TV Stick 4K Max