At a Glance
Expert's Rating
Pros
Very affordable
Compact design allows for two plugs in one receptacle
App includes usage monitoring (though not power consumption)
Cons
Setup headaches endured for a day
Minimal feature set
No support for 5GHz Wi-Fi networks
Our Verdict
A simple, no-frills plug for basic smart home needs.
Best Prices Today: TP-Link Kasa Smart Wi-Fi Plug Mini (model EP10)
TP-Link has updated its Kasa Smart Wi-Fi Plug for at least the third time with the release of its model EP10. Unless you're an expert student of the Kasa Smart line, you will probably have trouble seeing any real changes. That's not a terrible thing, though; the Kasa Smart line is well-regarded for its affordability and simplicity.
From a design standpoint, the EP10 is still a pint-sized, single-socket, three-prong smart plug, compact enough in size so that it doesn't stick out over the sides of the wall plate, nor does it obstruct the second wall outlet: You can still use two EP10 units in one standard two-socket receptacle. Aside from some minor cosmetics—such as the removal of a bezel or two—it's tough to tell the difference between the EP10 and older models like the HS103.
This review is part of TechHive's coverage of the best smart plugs, where you'll find reviews of the competition's offerings, plus a buyer's guide to the features you should consider when shopping for this type of product.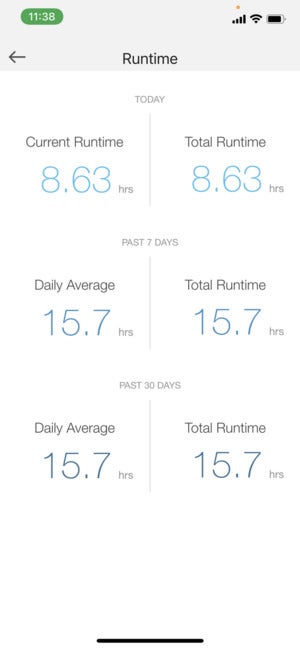 Like its predecessors, the Kasa Smart EP10 still connects directly to Wi-Fi (2.4GHz only), and it supports a maximum load of 15 amps (1800 watts). A button on the side of the device allows you to manually toggle power, lighting up blue when the power is on, dark when it's off. (This function can't be changed.)
Like all Kasa Smart products, the EP10 uses TP-Link's Kasa Smart app for setup and management. Despite the addition of Amazon Certified for Humans support to the EP10, I had a terrible time getting the plug to make a successful initial connection, the system refusing to finalize the handoff from the temporary TP-Link Wi-Fi network to my home network. Overall, the app setup is quite archaic and outdated; most modern devices have migrated to a more streamlined configuration process by now. Fortunately, on the second day of product testing, the device abruptly connected to my network without a problem.
The Kasa Smart app hasn't undergone any substantial changes of late and it remains simplistic and straightforward. Features include a scheduling system, countdown timer, and a runtime monitor that tracks overall usage for the day, over the past week, and over the past month—though it does not make any calculations about power consumption, just the total hours the plug was turned on. A randomized Away Mode can be used to toggle lights on and off during a set schedule. And finally, Kasa connects to Amazon Alexa, Google Assistant, and Samsung Bixby for broader control (and voice control options).
At 10 bucks for a single unit ($30 for a four-packRemove non-product link), the TP-Link Kasa Smart EP10 is as affordable an option you'll find when it comes to a name-brand plug. As with prior Kasa Smart plugs, the frills here remain decidedly minimal, but fortunately so has the price tag.