At a Glance
Expert's Rating
Pros
Outstanding value
Interface remains easy to master
AI-powered object detection is effective and worth the subscription
Cons
No major upgrades outside of color night vision
Still no 5GHz Wi-Fi support.
Our Verdict
The new Cam Pan v2 doesn't rewrite the script, but its minor upgrades are worthwhile and it's still a bargain.
Best Prices Today: Wyze Cam Pan v2
Adding a motorized pan/tilt system to a security camera used to be a pricey proposition. Wyze threw that calculus out the window in 2018 with the launch of its $30 Wyze Cam Pan, and with the Cam Pan v2, it's ready to outdo itself. Sure, the price tag has hit a whopping $40 (well, whopping for Wyze, anyway), but a handful of new features and upgraded specs ensure that you're still getting one of the best values in the business.
Design and specifications
If you've seen the original Cam Pan, the hardware design of the Cam Pan v2 won't surprise you. It's still designed as a vertical monolith 5 inches tall and 2 inches both wide and deep, with a bulbous lens on one of its faces. Panning causes the camera to swivel on its base, while tilting moves the lens component up and down. There's not really a zoom feature; you can pinch to enlarge the image in the app, but this is really just a digital effect. The camera has no battery and requires permanent power via its microUSB port. Cable and adapter are included.
This review is part of TechHive's coverage of the best home security cameras, where you'll find reviews of the competition's offerings, plus a buyer's guide to the features you should consider when shopping for this type of product.
Under the hood, the camera's specs haven't changed dramatically—or at all in most cases—with a 360-degree horizontal and 93-degree vertical range, 1080p resolution, and a 120-degree field of view, though the camera's CPU is said to be faster. The app is virtually the same, too.
Features and functionality
Key features like motion tracking (which let the camera follow an object as it moves through the room), motion tagging (which surrounds moving objects with a green box), and alarm detection (which starts recording if it hears a smoke or CO alarm) are all unchanged.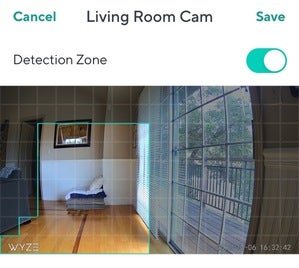 Continuous recording is possible only to an onboard microSD card (not included); events created by detected motion are saved only to Wyze's cloud service, which is free in its most basic incarnation, though that only stores 12-second-long clips for 14 days. There's a 5-minute cooldown between clip recordings, too, which means you'll probably miss a lot of the action if you only have the basic plan.
You'll need to upgrade to Wyze's AI-powered Cam Plus service for more intelligent operations, including people, package, and vehicle detection features (all configurable), fast-forward scrubbing, and longer (unlimited) clip length, with no cooldown between clips. (A pet detection feature is also available; it appears to be always on.) At a paltry $2 per month or $15 per year, it's a no-brainer upgrade if you want to leverage the device for legitimate security needs. A 14-day trial of Cam Plus is included with purchase, so you can try it out before you buy.
Mentioned in this article
Wyze Cam v3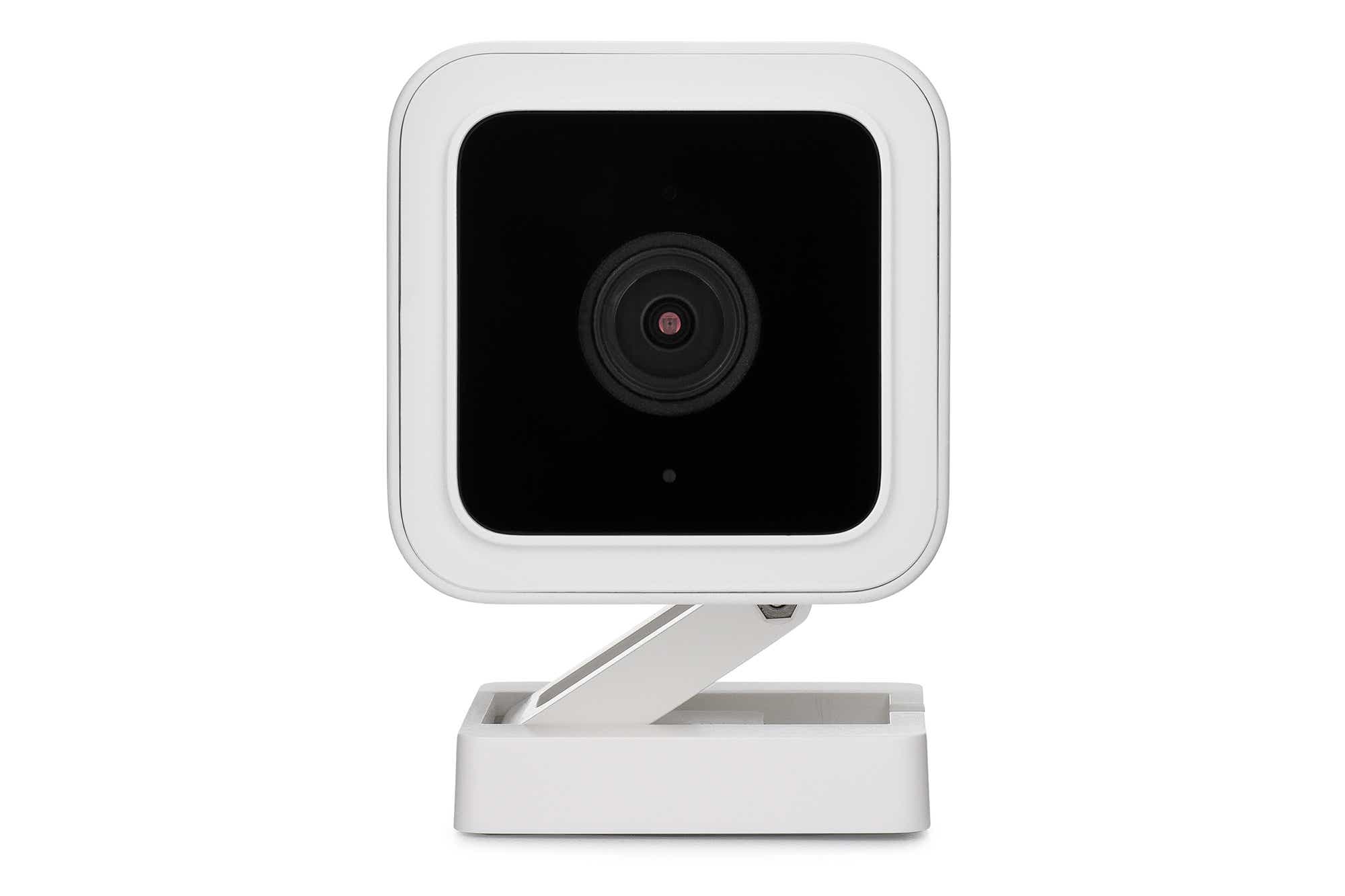 Price When Reviewed:
$35.98
The biggest upgrade on the Cam Pan v2 is a new Starlight sensor, which enables full-color night vision. A traditional infrared mode still exists, but toggling between the two modes isn't intuitive. If you want to stick with standard IR, you turn night vision to "on" or "auto" by tapping the crescent moon icon on the live view panel; when night vision is "off," the full-color night vision mode is actually on. Full-color night vision clips are surprisingly well done, and the camera met its claims of hitting 30 feet of night vision range in my testing. Video shot in the IR mode also looks solid.
Beyond the addition of color night vision, there's also the more powerful CPU, which is primarily said to improve motion tracking—and indeed, the feature worked very well in my testing.
All in all, the camera is easy to work with, the app is generally stable (aside from the occasional freeze), and clips are reasonably easy to sift through. That said, I did encounter a couple of minor hiccups during my testing. The "pan scan" feature, which sets the camera to automatically patrol the room by aiming at a new quadrant every 10 seconds, didn't work out of the box; I had to set up custom waypoints for the system to begin operating. Wyze investigated and quickly said that new firmware would fix this rare issue.
Another issue involves the new "mini siren," which lets you sound a modest alarm on demand (namely to scare off animals and the like). The on-demand feature actually isn't currently available; at present, the siren can only be activated by setting up an automation rule. Wyze says this is being fixed in November.
As I said, both these issues are relatively minor, and if nothing else, the company is super responsive to bug reports like these.
Bottom line
While the overall upgrades here are decidedly modest—color night vision is hardly a must-have feature—the reality is that the original Cam Pan was underpriced at $30, and even at $40, the new Cam Pan remains an absolute steal. Not everyone needs pan and tilt features in a security camera, particularly in an indoor-only device, but even if you end up not using them, you'll hardly go broke from your investment in the Cam Pan v2.
Best Prices Today: Wyze Cam Pan v2