Apple announced last June that it would soon open its Siri digital assistant to third-party device manufacturers. Well, sort of, anyway. In typical Apple fashion, the company's announcement included a caveat: To use Siri on a third-party device you'll need to also have a HomePod or HomePod mini smart speaker on your home network—because it's the HomePod that will ultimately process your request.
The Ecobee SmartThermostat with voice control was the one third-party device Apple demonstrated during its WWDC developers conference, and it is so far the only third-party device to achieve compatibility. Ecobee recently invited me to participate in its beta-testing program to learn more about the integration. Here are my first impressions.
Setup
Mentioned in this article
Ecobee SmartThermostat with voice control
Setup is handled through the Apple Home app. After updating all my devices to iOS 15, I was greeted with a banner in Apple Home inviting me to set up Siri on my Ecobee. It was a quick process, but actual use was a tad rocky at the outset. It took some troubleshooting to get the smart thermostat to summon Siri, either by my saying the "Hey, Siri" wake word or when I would press the microphone button in the thermostat's settings. I eventually power-cycled the Ecobee—that is, pulled it off the wall, waited a bit, then put it back—and then Siri began responding as expected.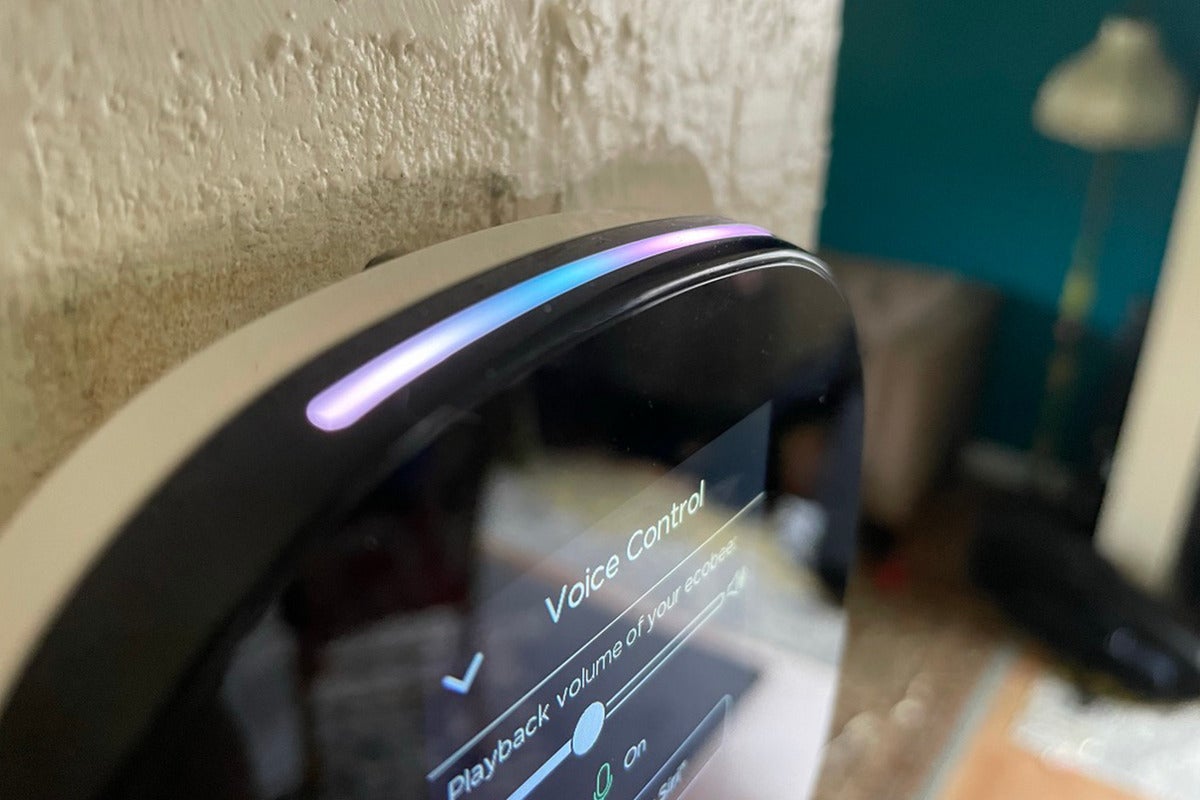 Using Siri on an Ecobee SmartThermostat
The user-interface experience is identical to what you would encounter when using Ecobee's top-shelf thermostat with Amazon's Alexa digital assistant; so, no surprises there if you've ever done that. When you summon Siri, a small banner slides down from the top of the thermostat's display to let you know it's listening (even showing the current volume of the speaker).
Mentioned in this article
Apple HomePod Mini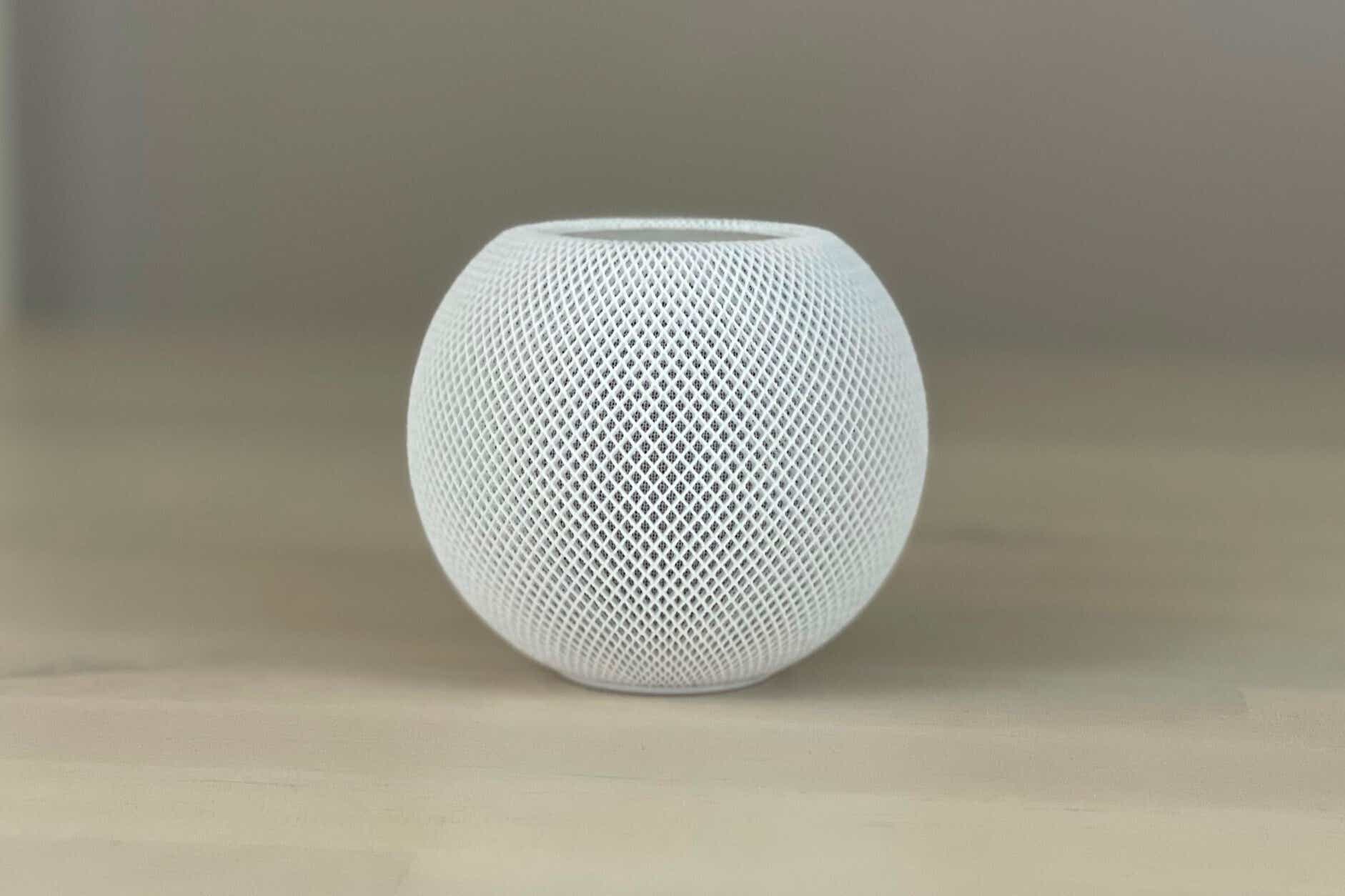 The LED that normally lights up blue when you say "Alexa" in front of the Ecobee, however, mimics the blue-and-pink glow that appears on the top of a HomePod when you say "Hey, Siri." If you prefer, you can summon Siri by tapping the microphone icon on the Ecobee's touchscreen, and then tapping the "Press for Siri" message that appears at the bottom of the screen.
Once I had the thermostat configured, I spent a week using Siri as I normally would and noting how it worked on the Ecobee. I perceived no difference between using Siri or Alexa on the thermostat to make target temperature adjustments and to control my home's smart lighting. Anywhere from 1.5 to 2 seconds would pass between my uttering a command and my lights changing, which is also about how long it generally takes to see results when I speak directly to one of my HomePods.
Ask Siri via the Ecobee to play music, however, and your tunes will be streamed to the Ecobee via your HomePod. If someone else is using listening to music on the HomePod when you make your request, their session will be overriden. If you're wondering why you'd want to listen to music on a thermostat in the first place, dear reader, you obviously don't have children.
Conclusion: It works, but…
Based on my early experience using Siri on an Ecobee SmartThermostat with voice control, I predict that it will be pretty much the same as using Alexa on the device—or even using Siri on a HomePod. That said, my HomePod mini was more apt to respond to the Siri wake word, even when I was in closer proximity to the thermostat than the smart speaker. While that comes as no surprise, considering how effective the HomePod's far-field microphones are, it does suggest that the value of having a thermostat in your hallway that can respond to Siri might be limited if you also have a HomePod in an adjacent room. I'm nontheless interested to experience Siri integrations in future third-party smart-home products.
Updated to clarify how the Ecobee SmartThermostat and HomePod work together to stream music.