At a Glance
Expert's Rating
Pros
Very affordable
Easy to set up
Stylish hub
Cons
We experienced some operational hiccups, including numerous phantom alarms
Sensors are immense in size
No connectivity to a broader ecosystem
Our Verdict
X-Sense's DIY alarm kit isn't widely extensible, but it's effective—and cheap—for anyone looking for a no-frills home security system.
Best Prices Today: X-Sense Home Security (5-piece kit)
If you're looking for a basic—extremely basic—DIY security system, take a look at X-Sense. The company, best known for its range of smoke detectors, offers a bare-bones system that works fairly well and costs next to nothing.
The X-Sense Home Security Kit is available in two versions: There's the $130, 5-piece kit reviewed here, which includes a hub, motion sensor, two door/window sensors, and a remote-control key fob. An extra $40 will get you X-Sense's 8-piece kit, which adds an additional motion sensor and two more door/window sensors. The only additional sensor type that works with the system is its Wi-Fi Smoke Detector, which is sold separately.
This review is part of TechHive's coverage of the best smart home systems, where you'll find reviews of the competition's offerings, plus a buyer's guide to the features you should consider when shopping for this type of product.
Mentioned in this article
X-Sense XS01-WT Wi-Fi smoke alarm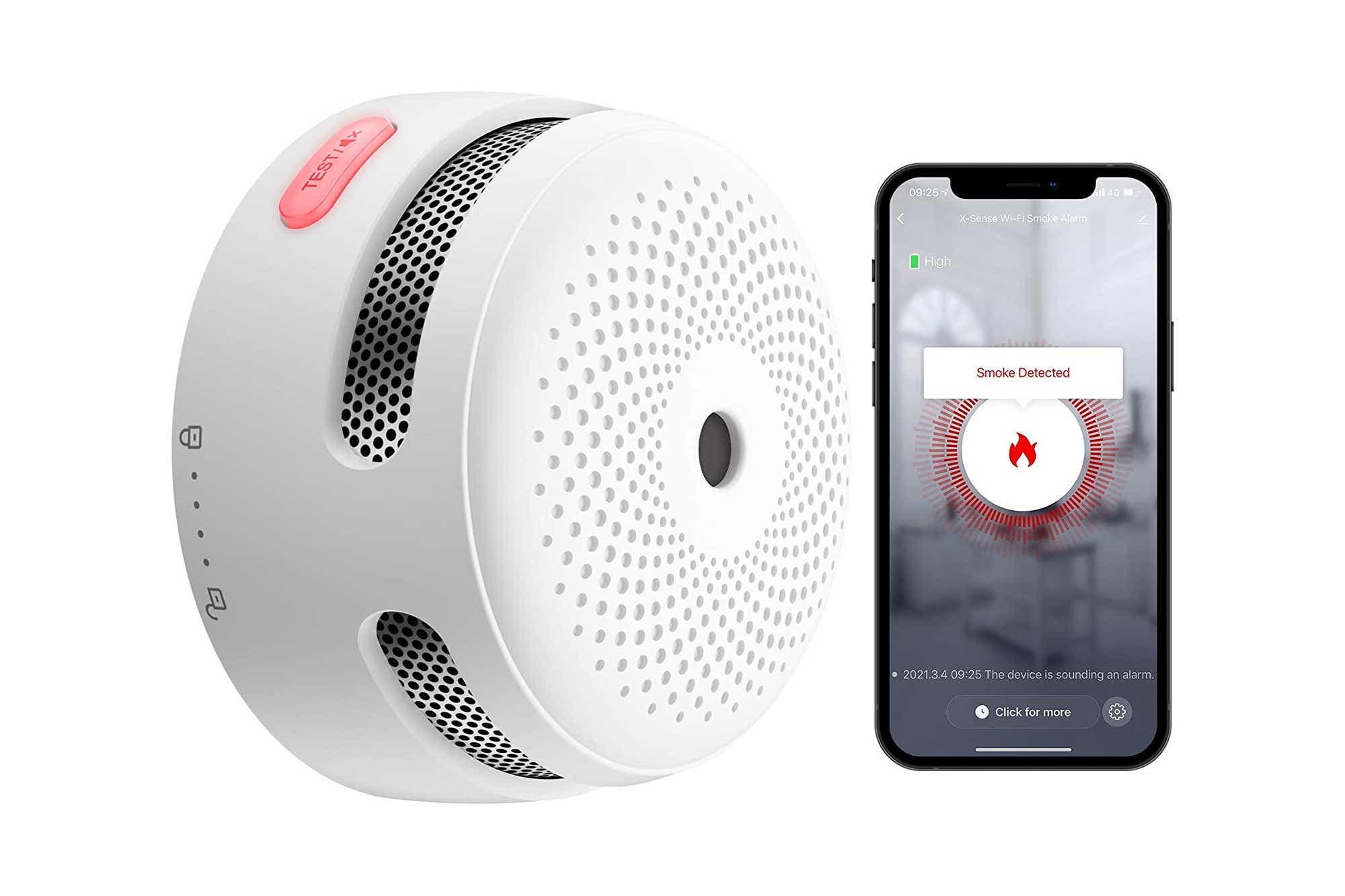 Price When Reviewed:
$39.99
The centerpiece of the kit is the hub, a stylish, cube-like device with a light-ring around top that denotes the alarm status. Aside from serving as the connecting point for sensors (up to 32 sensors and 6 remote controls are supported), the device includes a siren (reasonably loud, though a dB rating is not provided) and a battery that provides up to 12 hours of backup if the power goes out. There is no LTE backup should your broadband connection fail.
The unit connects to your home network via 2.4GHz Wi-Fi (only), but it connects to sensors via a long-range RF connection using an unspecified protocol. The company says it can detect sensor pings for up to 1.25 miles (line of sight); in real-world testing (with the typical suburban obstructions), I was able to achieve a sensor range of about 400 feet.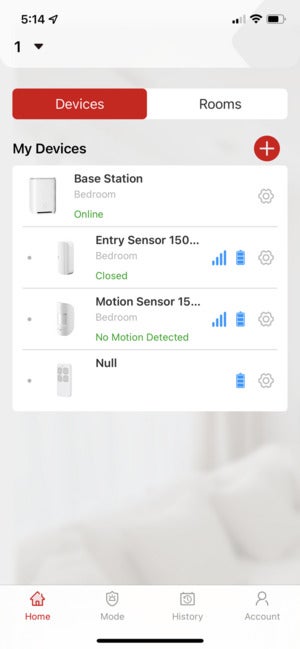 The sensors are big and bulky, in part because each one relies on a large 3-volt battery for power. On the plus side, this can provide a lifespan of up to 3 years, per X-Sense, though they certainly won't do a lot for your décor.
Setting up the hub and sensors is a relatively painless process that involves installing the battery, scanning a QR code with the X-Sense Security app, and pressing a button on the device when prompted. The next steps are typical: Assign each sensor to a room and give it a name, after which the system is up and running.
A handful of small extra settings are available if you dig around in the menus, including the option to play one of a variety of chimes when doors are opened or motion is detected, and the inclusion of five sensitivity levels on the motion sensor. A history pane logs all activity, with each day recorded separately.
The system offers the usual three operational modes: Disarmed (nothing is recorded, but the chimes still ping); Home (system is armed and sensor trips are logged, but the alarm does not sound); and Away (the alarm sounds when any sensor is tripped). Each mode can be tweaked a bit, so if you want the system to sound off when doors or windows are opened while in home mode, but you don't want an alert when the motion sensor is tripped in that mode, that's easy to set up.
All of this works fitfully, though it's never as solid as some of the more mature alarm system options on the market. The app is prone to getting stuck with doors listed as "open" when they are closed, and it can sometimes lose its connection to the app altogether. There can also be a significant delay in relaying commands from the app to the hub, particularly when you're trying to disarm the system after coming inside and the entry delay countdown is active. Worst of all, on multiple occasions the siren went off after I had put the system into "disarm" mode and received an audio confirmation of that from the hub; I even encountered this type of random siren behavior after I had disabled sirens altogether.
False alarms like this are a pain, but they might be less of a headache than with other security systems, because aside from the siren, the only communication the system offers is push notifications to your phone. There's no email/text option and, notably, no professional monitoring service offered, either. (X-Sense didn't even know what that was when I asked about it.) There's no connection to third-party services like Alexa, either.
That said, this is a system that is designed to be affordable and easy to use; something which covers the basics and nothing more. On that front, it succeeds well enough. If you want a more sophisticated and more reliable DIY home security system—with the option of professional monitoring—take a look at the offerings from Abode, Ring, or SimpliSafe.
Update, October 27, 2021: X-Sense asked us to retest its security system, saying that false alarms like the ones I encountered were not normal and expressing concern that we might have received a faulty unit. After further testing with a second system, I discovered that the problem likely relates to an issue with the mobile app failing to properly save settings.
Even after turning the siren off and saving the changed settings, sometimes that change would not actually be reflected on the unit, and the siren would sound even if I believed I had disabled it. I encountered this problem on the replacement unit—and it is likely what led to the false alarms on the original unit, although the problem was much more severe with the initial test unit than the second one.
Ultimately this is probably a case of a relatively new and immature app that is going through some growing pains, and until it is fully resolved, users should take care to double check all settings to ensure they have been correctly saved.
Best Prices Today: X-Sense Home Security (5-piece kit)