Arriving three years after the budget-priced original, the auto-tracking Wyze Cam Pan v2 adds Starlight sensor-powered color night vision and a louder speaker that now doubles as a siren. Alas, the Cam Pan v2's price tag got an upgrade, too, and "up" is the key word.
Mentioned in this article
Wyze Cam v3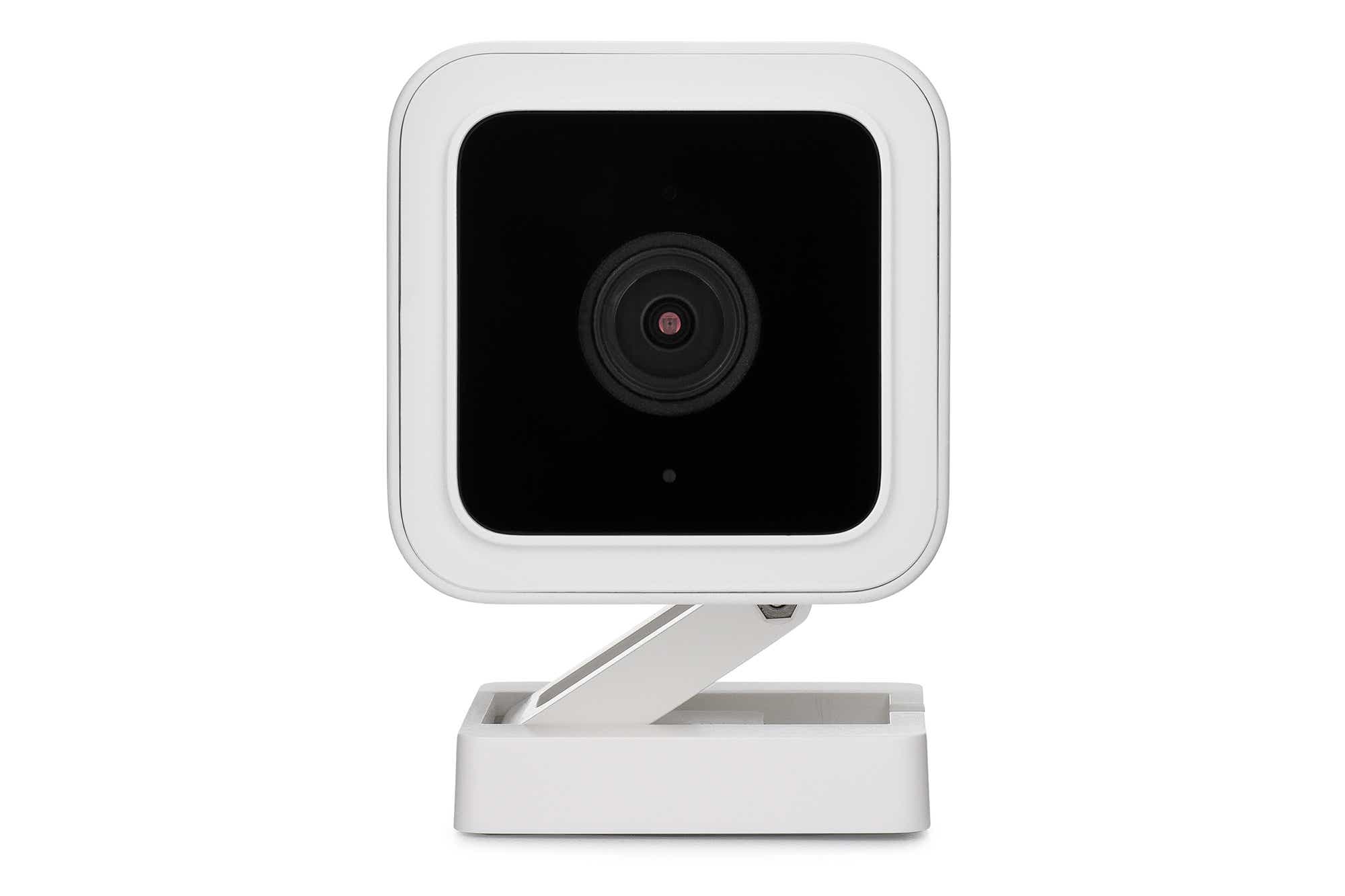 Price When Reviewed:
$35.98
Shipping now, the Cam Pan v2 looks more or less identical to its predecessor, and as with the original, the Cam Pan v2 can rotate 360 degrees and has a 93-degree vertical range. The cam only takes about three seconds to pan all the way around a room, and you can also set the Cam Pan to patrol a room using up to four "waypoints."
The Cam Pan v2 also brings over another key feature from the v1 model: automatic motion tracking, meaning it can automatically pan to follow a moving target once when it detects movement. That said, the new Cam Pan boasts a beefier processor that promises faster tracking.
A bigger change is the addition of color night vision, courtesy of the Cam Pan v2's new Starlight sensor. The original Cam Pan used a conventional infrared sensor that could only yield black and white images, and its IR illuminators glowed red in the dark. Because the Starlight sensor is far more sensitive than standard IR sensors, it can (according to Wyze) record color images up to 29.6 feet away even in very dark (0.1 lux) environments, and its six IR illuminators are invisible to the naked eye.
Another addition to the Cam Pan v2 is a "mini-siren" designed to scare off intruders. While both the Cam Pan v1 and v2 come with integrated speakers, the newer model has a louder speaker, allowing it to double as a siren. You can sound the siren manually via the Wyze app, or it can be triggered through automations (or "rules," as Wyze calls them).
Other features on the Cam Pan v2 include two-way audio, the ability to detect smoke or carbon monoxide alarms, local video storage on a microSD card (not included), and free rolling 14-day cloud storage of event videos up to 12 seconds long. You also get smart home integrations for Alexa, Google Assistant, and IFTTT.
As for the Pan Cam v2's price: it's $40, a hefty $10 increase over the original $30 price of the Cam Pan v1, and reflective of ongoing, pandemic-related supply chain constraints.
The $40 price tag doesn't include shipping, but it does include a month of Cam Plus, Wyze's subscription service that uncaps the length of event videos, as well as enabling person, package, vehicle, and pet detection.
If you're already a Cam Plus member, you can pick up a Cam Pan v2 for $38, including a free month of Cam Plus.
We'll have a full review of the Wyze Cam Pan v2 once we check out a test unit.
Updated shortly after publication to note that the Pan Cam v2 will work with Google Assistant.