If you prefer watching great movies on Netflix over repeatedly clicking the buttons on your remote in a mind-numbing search for great movies to watch, you've come to the right place. These are the original Netflix productions that are the most worth watching.
While Netflix had a higher mediocre-to-stellar ratio of films, the service does have some gems in its library as well as some guilty pleasures, including this week's pick: Mr. Harrigan's Phone, featuring Donald Sutherland.
Updated December 2, 2022 with Jeff's five latest recommendations. His earlier picks follow.
All Quiet on the Western Front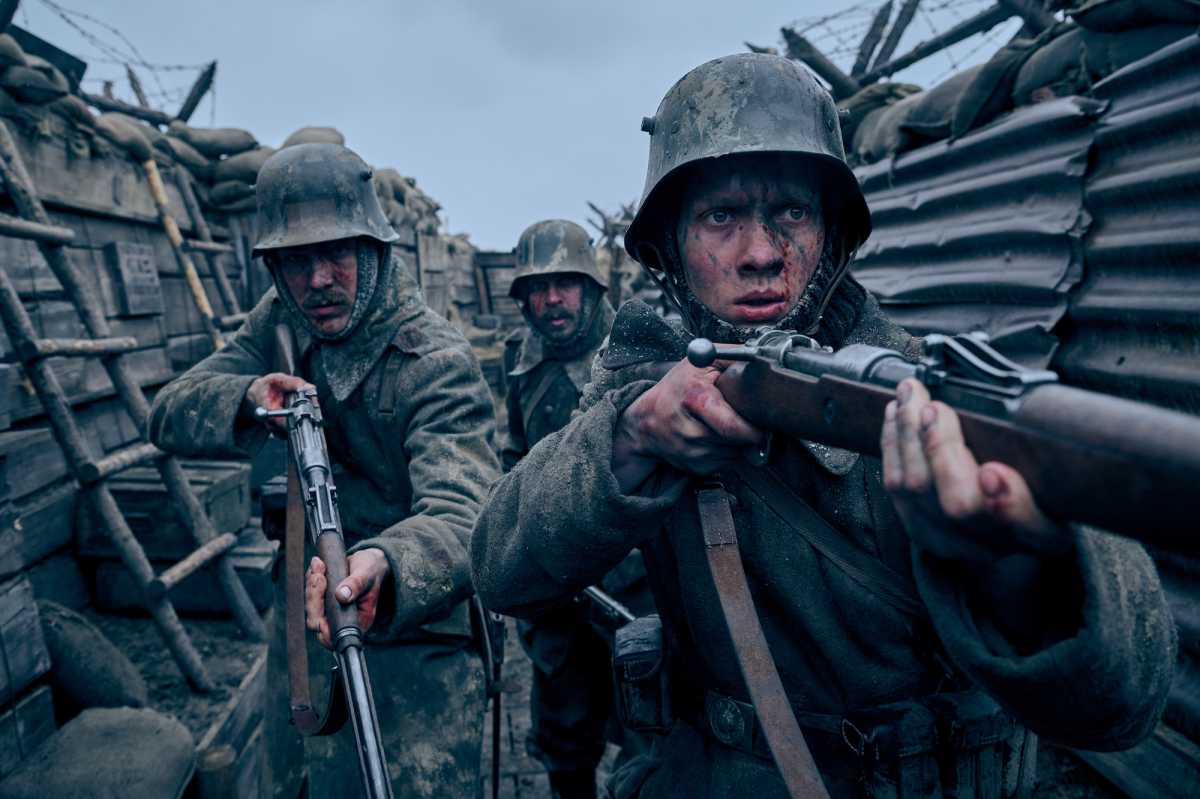 Netflix
Erich Maria Remarque's landmark 1929 novel was first adapted into a masterful 1930 Hollywood film, and then a 1979 television production. The new All Quiet on the Western Front (2022) is the first time it has been made in its original German, and it's just as much a powerhouse as it was nearly a century ago. (It's generally considered one of the few genuinely anti-war war stories.) It focuses on Paul (Felix Kammerer) who excitedly enlists in the German Army in 1917, expecting adventure and the honor of serving his country. What he finds instead is trenches filled with horror and inhumanity enough to deaden the soul.
Director Edward Berger uses a fluid, wide-eyed, epic style that might otherwise be called "beautiful," but it captures shocks and cold astonishments, including the involved process of stripping uniforms and boots from dead soldiers, and repurposing them for newcomers. The most famous scene has Paul trapped with an enemy soldier in a pit in the middle of No Man's Land; Paul stabs him to death, but is unable to escape back to safety. He must remain there with the dead man, and the reality of what has happened. The devastating ending is the epitome of irony itself. Daniel Brühl (Captain America: Civil War) co-stars as anti-war activist Matthias Erzberger. (Be sure and set the language to the original German and turn on English subtitles.)
Guillermo Del Toro's Pinocchio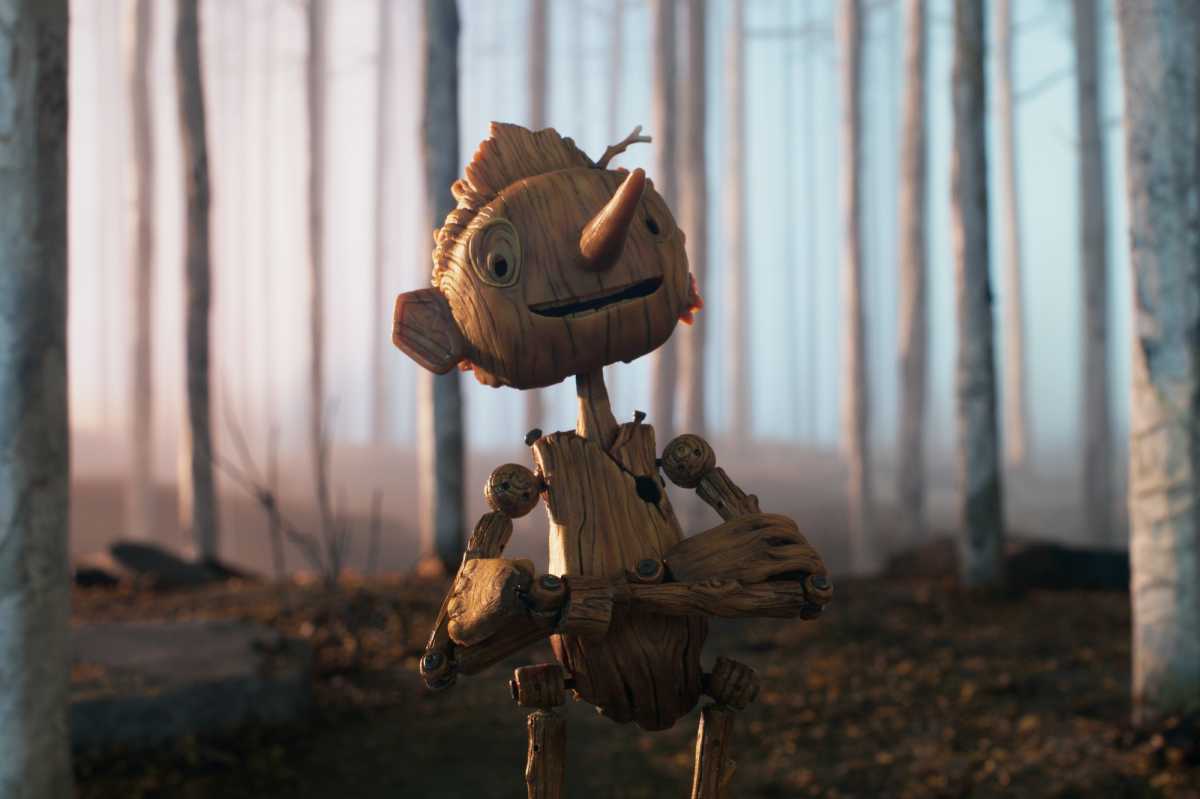 Netflix
Working with animator Mark Gustafson, the amazing Guillermo Del Toro directs his first stop-motion-animated feature, Guillermo Del Toro's Pinocchio (2022), not to be confused with the live-action Disney+ release from a few months ago. One might expect Del Toro to dive in and offer up a pitch-dark, and even horrific, vision of the original story, one to rival Disney's 1940 version (which, incidentally, is much darker than its reputation suggests). Instead, it's a kid-friendly, PG-rated movie, complete with songs (which are its weakest link), and a happy, yappy hero.
It's a gorgeous movie nevertheless, with dizzying designs that eventually lure us away from the old familiar cartoon images and into its cruel, but hopeful world. Interestingly, the movie takes place during the rise of fascism and takes aim at figures like Mussolini. And Pinocchio's wish to be a real boy isn't merely granted through being good; he must die and be reborn to understand what life really means. Ewan McGregor narrates and provides the voice of Sebastian J. Cricket, while John Turturro, Ron Perlman, Finn Wolfhard, Cate Blanchett, Tim Blake Nelson, Christoph Waltz, and Tilda Swinton provide other voices.
Pinocchio drops on Netflix December 9.
The Stranger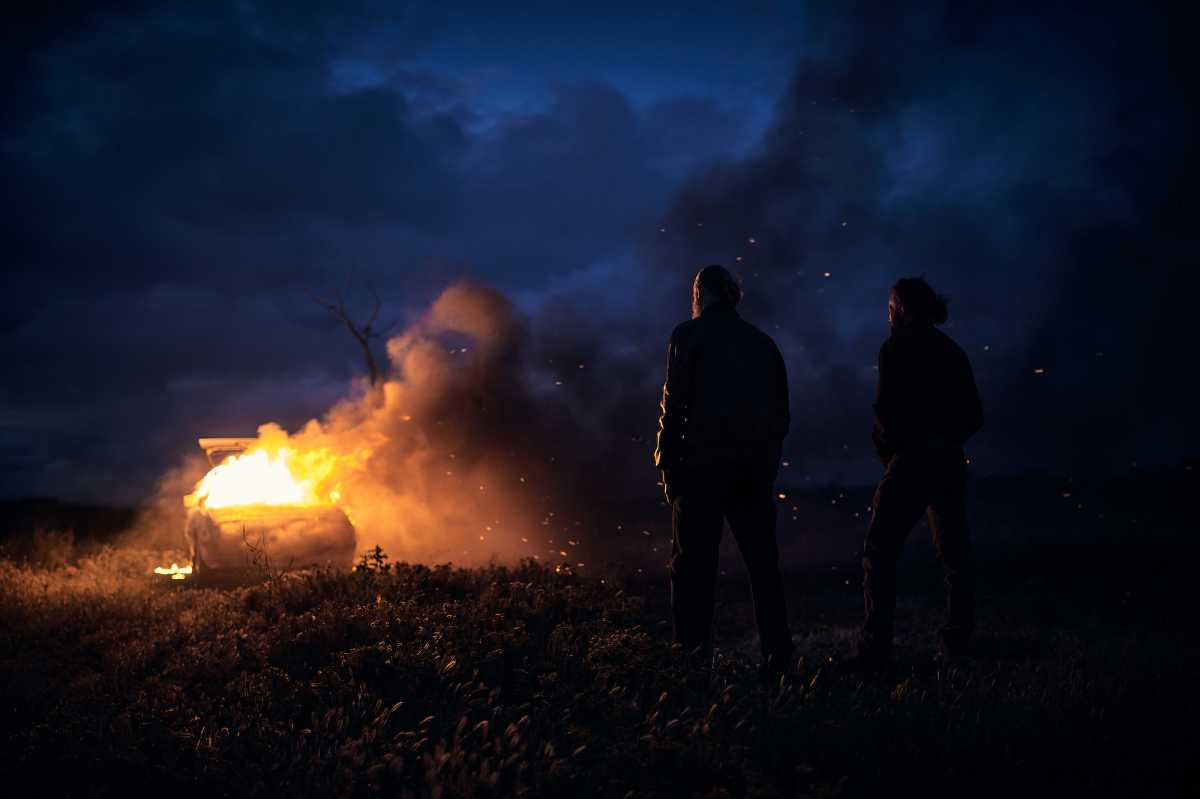 Netflix
This quiet, sly crime movie is yet another gem from Australia's Blue-Tongue collective, which gave us Animal Kingdom (2010), The Gift (2015), and many others. The Stranger (2022) is a slippery procedural, peeling back layer after layer to reveal an elaborate, yet rickety, house of cards. It begins when two men, Paul (Steve Mouzakis) and Henry (Sean Harris) meet on a bus. They strike up a friendship, and Paul tells Henry about another friend, Mark (Joel Edgerton), who might have work for him. It would entail joining a close-knit criminal organization, but Henry is reluctant, saying that he doesn't "do violence," adding that he has a past that he would rather leave behind. Then, Paul is unceremoniously ousted from the organization, as Henry and Mark begin to form a friendship.
Based on a non-fiction book by Kate Kyriacou, The Stranger expertly doles out just enough information to keep us riveted. Director Thomas M. Wright maintains a muted, no-nonsense atmosphere, forgoing fireworks in favor of cold realism (and featuring a great deal of facial hair).
Wendell & Wild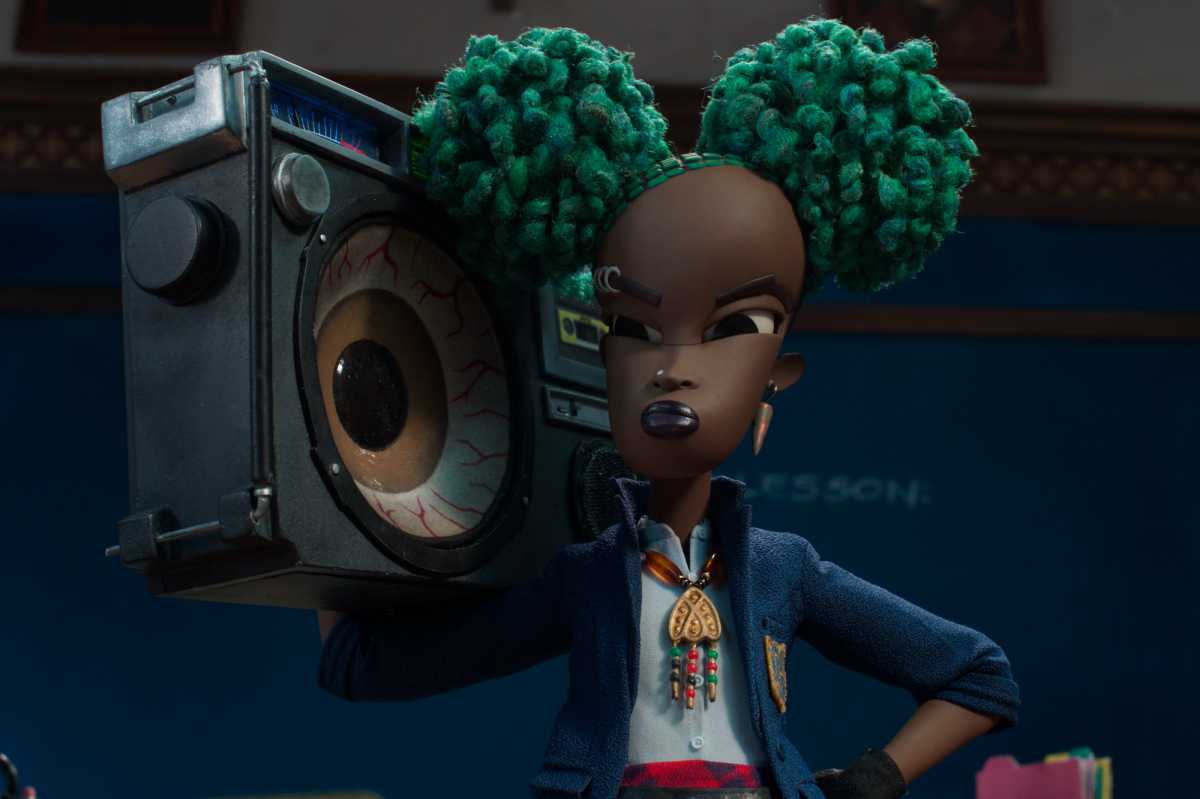 Netflix
Filmmaker Henry Selick, who is the actual director of The Nightmare Before Christmas (1993), as well as the man behind the masterful Coraline (2009), returns with more stuff from which nightmares are made. Co-written by none other than Jordan Peele, and featuring almost all Black characters, Wendell & Wild (2022) has an unsettling look, with odd-shaped faces and bodies full of sharp edges and hinges. Peele and his comedy partner Keegan-Michael Key play the title demons, who work for their bullying father, Buffalo Belzer (voiced by Ving Rhames), and dream of building their own amusement park.
In the real world, young Kat (voiced by Lyric Ross) loses her parents in an accident and blames herself. She grows into an angry, rebellious teen (who listens to the English punk band X-Ray Spex). She summons Wendell and Wild to the land of the living, where they promise that they can use a magic hair cream to resurrect her parents, if only she'll do their bidding. Truthfully, the fantasy plot is pretty convoluted, with hell maidens and zombies and spells and an evil corporation and secret conspiracies, but just watching this thing move and listening to the voice talent (which also includes Angela Bassett and James Hong) is more than enough.
The Wonder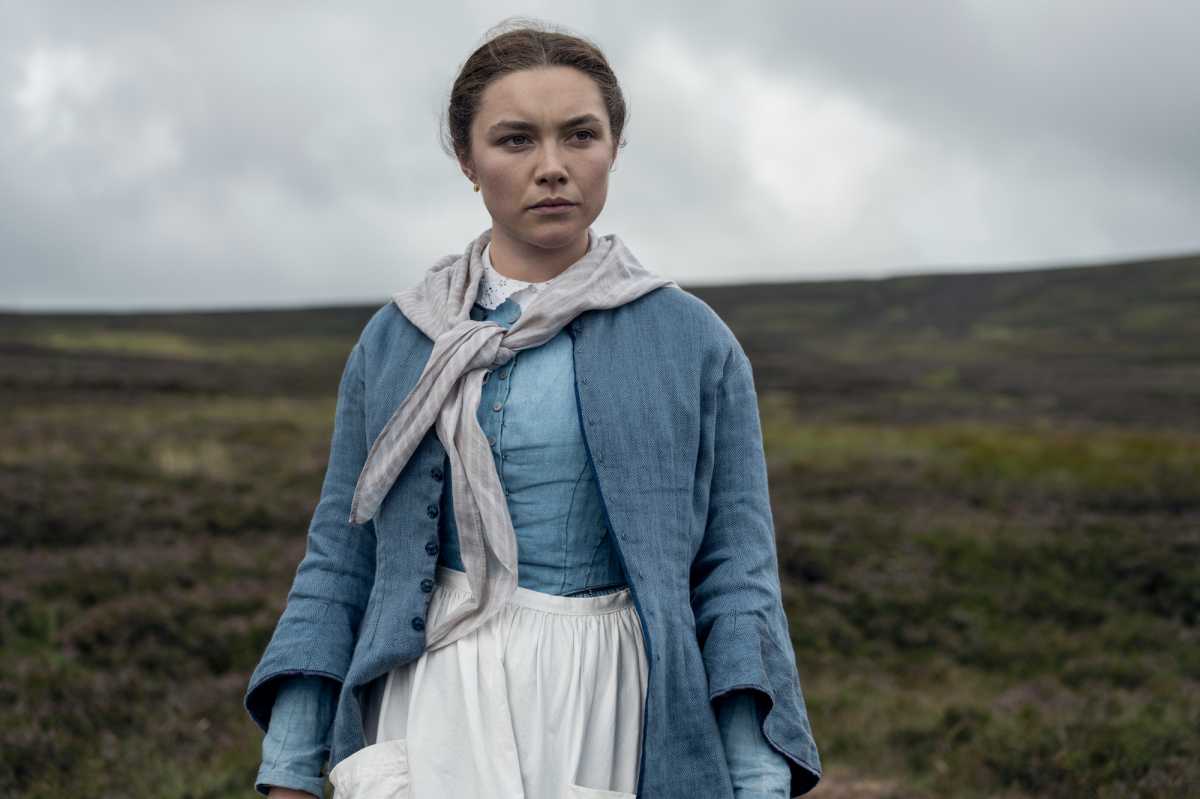 Netflix
The talented Argentinian director Sebastián Lelio (Gloria, A Fantastic Woman, Disobedience) crafts this entrancing mystery, set in Ireland in the mid-19th century. The equally gifted Florence Pugh brings gravity and fire to her role as nurse Lib Wright, who is tasked with watching over a young woman, Anna (Kíla Lord Cassidy), who has—apparently—not eaten a bite in four months. (She claims that she is surviving on "manna from Heaven.") Lib is to either discover if the child is a miracle or a fraud.
A reporter, William Byrne (Tom Burke), is also interested in the story, and tries to pry information from Lib. The Wonder (2022) is set in a small village, all gray skies and mud—the hems of Pugh's dress are forever stained—and it feels earthy and fleshy, so much so that food and hunger are a part of the fabric. The screenplay, adapted from Emma Donoghue's novel, constantly shifts power and prejudice (men are in charge here), so that everything feels constantly on edge. The great cast also includes Toby Jones and Ciarán Hinds, and Pugh gives a great performance, but it's young Cassidy who knocks it out of the park with her full-throated, intensely suffering miracle girl.
Here are Jeff's earlier picks, also in alphabetical order. Be sure to scroll down in case you've forgotten to watch any of these great films.
The Ballad of Buster Scruggs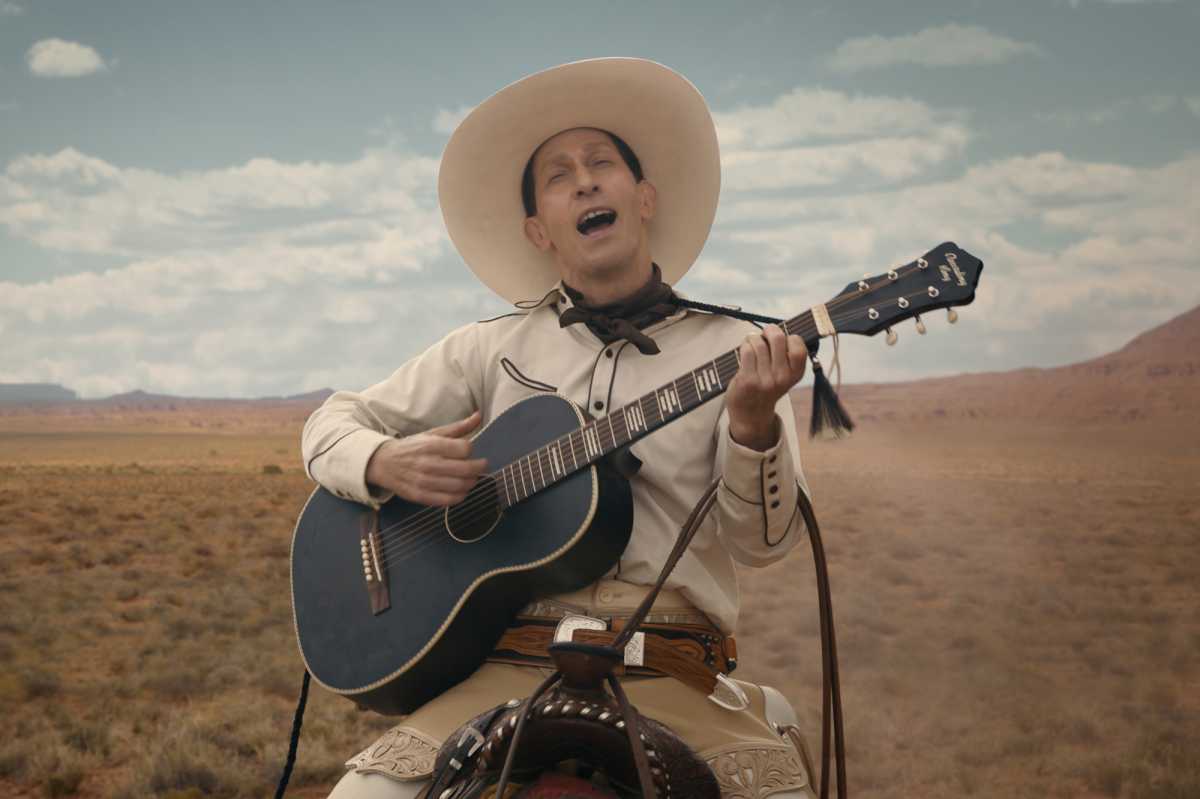 Netflix
The amazing Coen brothers, Joel and Ethan, offer up this anthology Western with six strange stories, ranging from the hilarious—Tim Blake Nelson as the verbose sharpshooter in the title story—to the disquieting; i.e. Liam Neeson and Harry Melling in "Meal Ticket," about an armless, legless actor.
The Ballad of Buster Scruggs (2018) is as expansively beautiful as the Coens' other Westerns True Grit and No Country for Old Men, but it's also as dark and as mysterious as Barton Fink.
James Franco is very funny in a beautifully constructed episode about winding up at the wrong end of a rope, Brendan Gleeson plays a rider on a stagecoach whose destination is uncertain, Zoe Kazan stars as a troubled woman on a wagon train, and Tom Waits appears in a wonderful episode, "All Gold Canyon," faithfully adapted from a Jack London story, although Waits's gravelly warbling of the song "Mother Macree" as he works is probably not something London envisioned.
Da 5 Bloods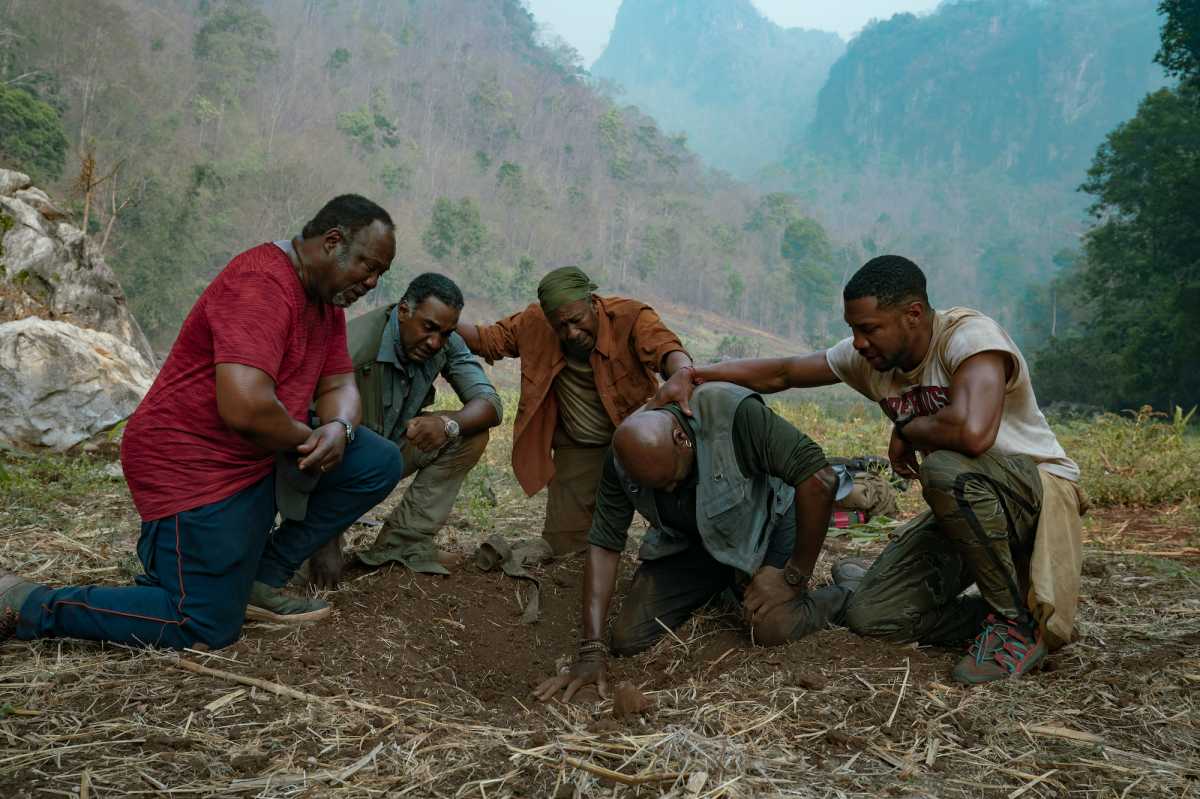 Netflix
Spike Lee's grandiose Vietnam-set, treasure-hunting adventure Da 5 Bloods (2020) is brimming with full-blooded themes and righteous fury. Four war buddies who fought in Vietnam reunite, officially to locate the remains of their beloved squad leader (played in flashbacks by Chadwick Boseman), but unofficially to collect a cache of buried gold. The five are: the tormented, angry Paul (Delroy Lindo, in a great, ferocious performance), the kindly Otis (Clarke Peters), the pigeon-toed Eddie (Norm Lewis), and laid-back Melvin (Isiah Whitlock Jr.).
Into his heady brew, Lee throws in long-buried landmines, an old jungle temple, a MAGA hat, Black Lives Matter, Martin Luther King Jr., the involvement of Black soldiers in a white war, and shocking revelations about the war itself. Terence Blanchard's Oscar-nominated score—thick and lavish, sounding like beauty and sorrow entwined—makes the production seem even more operatic.
Day Shift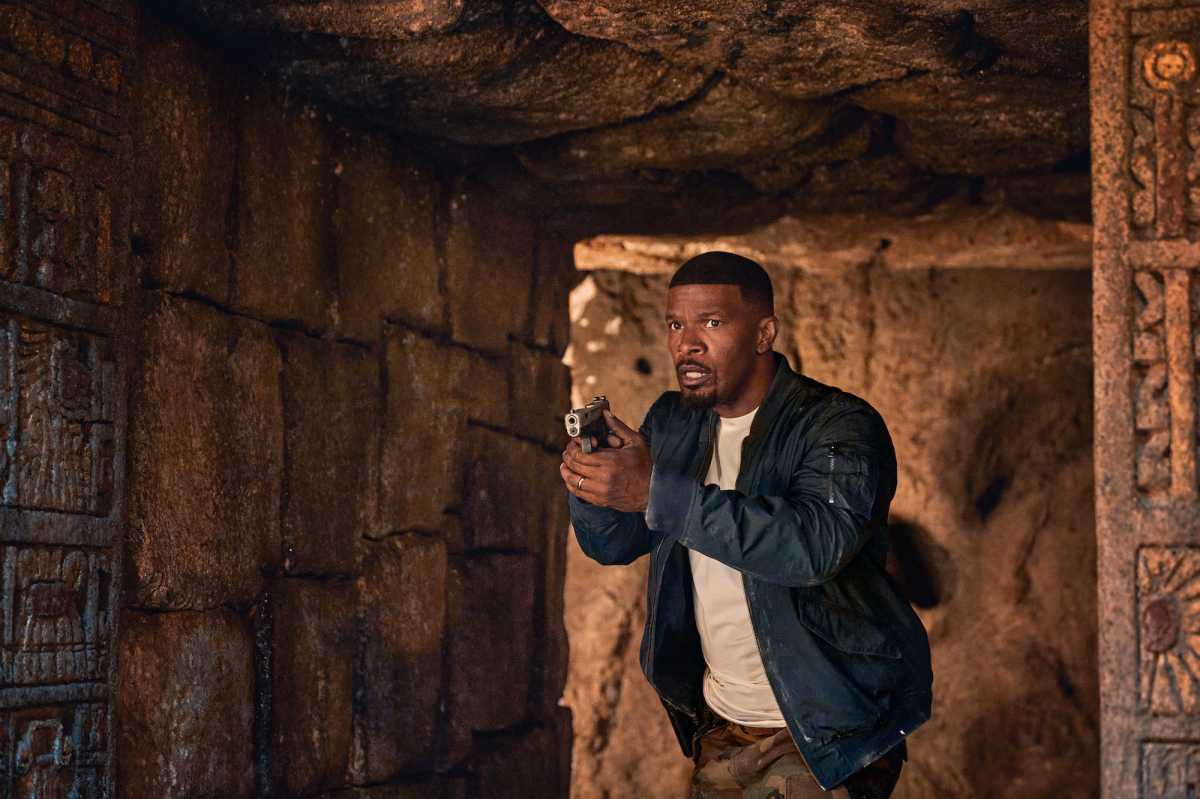 Netflix
Most of Netflix's summer releases have been rather generic, mild, and ultimately forgettable diversions. One could argue that Day Shift (2022) is another that vein, but the film has a goofy sense of humor that sneakily creeps up on you. In the San Fernando Valley, Bud Jablonski (Jamie Foxx) poses as a swimming pool repair guy; in reality, he's a vampire hunter. In the opening scene, he has a whiz-bang, CGI-laden fight with a little old lady vamp. The scene only works because the fight goes on way longer than it should have. (It's the directing debut of former stunt guy J.J. Perry.)
Bud has been kicked out of the vampire hunter union and can't make much money selling vampire teeth. When his ex-wife (Meagan Good) threatens to move away with his young daughter (Zion Broadnax), he asks a favor of Big John Elliott (Snoop Dogg) to try to get back in the union's good graces. As a condition, Bud must have an untrained office drone, Seth (Dave Franco, complete with shirts buttoned up to the collar), tag along at all times. It's a bit long, as it goes through all the familiar necessary beats, but Day Shift seems to know precisely what it is, and it's charmingly comfortable with that.
Dolemite Is My Name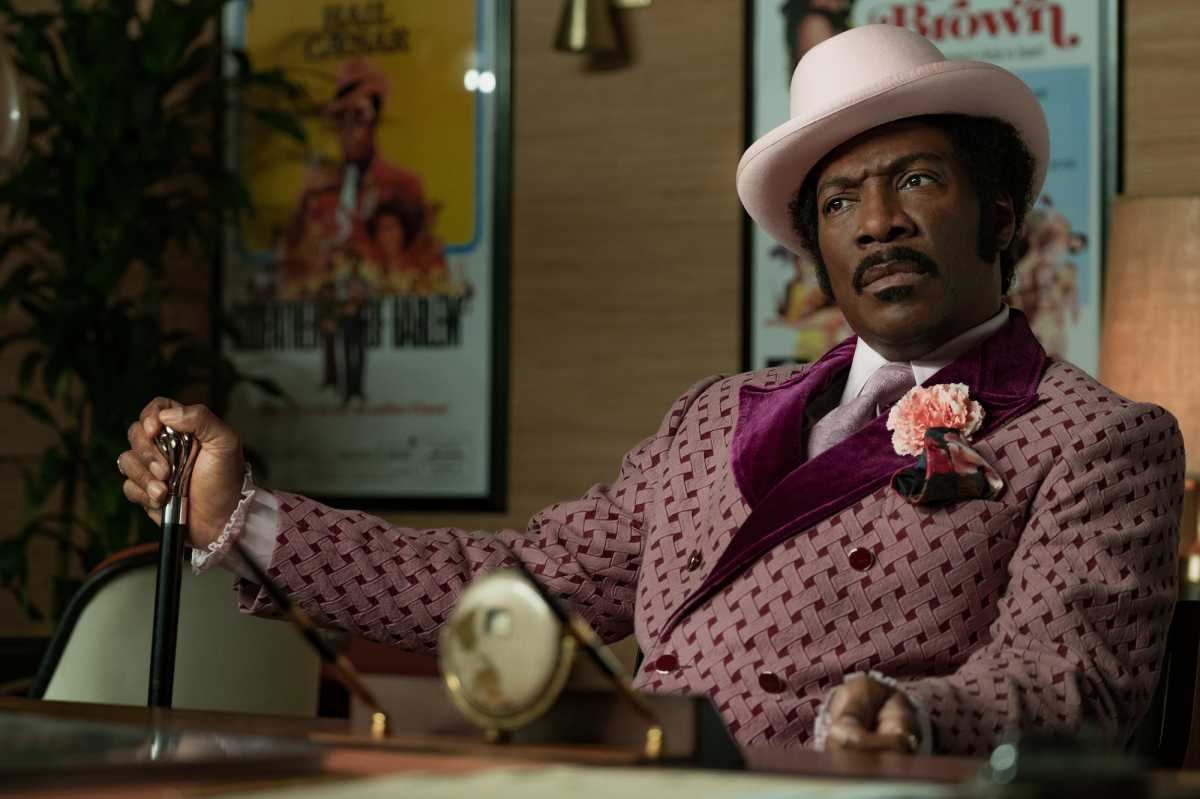 Netflix
The biopic Dolemite Is My Name (2019), written by the masters of the biopic, Scott Alexander and Larry Karaszewski (Ed Wood, The People vs. Larry Flynt, Man on the Moon, Big Eyes), focuses on what some might consider a marginal talent, Rudy Ray Moore. He was a struggling musician and comedian who finally finds a hit with his "Dolemite" character, and decides to make his very own, low-budget movie, regardless of talent or know-how.
Eddie Murphy gives a masterful performance as Moore, one of his career best, finding moments of pride, humanity, and humility in the offbeat character. Wesley Snipes is hilarious as the dubious director D'Urville Martin, but Da'Vine Joy Randolph, as performer Lady Reed, is the key to the whole thing. On the day of the premiere, she tells Rudy, "I'd never seen nobody that looks like me up there on that big screen," and it's a moment for the ages.
The Gray Man
Netflix
Directed by Anthony and Joe Russo (Avengers: Endgame), The Gray Man (2022) is another expensive, star-studded Netflix movie that is, at best, diverting and forgettable, but subscribers seem to be enjoying it. (It's fast becoming one of the service's all-time biggest hits.)
Ryan Gosling stars as a former convicted felon-turned-secret CIA assassin known only as "Six." During an attempt to stop a target from potentially leaking national security secrets, he discovers that the organization he works for may be corrupt. So, with the help of his former handler (Billy Bob Thornton), he snatches an encrypted drive filled with evidence and goes on the run.
But sociopathic ex-CIA man, Lloyd Hansen (Chris Evans, with a bad mustache and acting nutty) is called in to find him. Ana de Armas, Jessica Henwick, and Alfre Woodard round out the fine cast, although no one is asked to do much more than run, fight, and explain the complex plot to each other. It's based on the first in a series of novels by Mark Greaney, and sequels are promised.
His House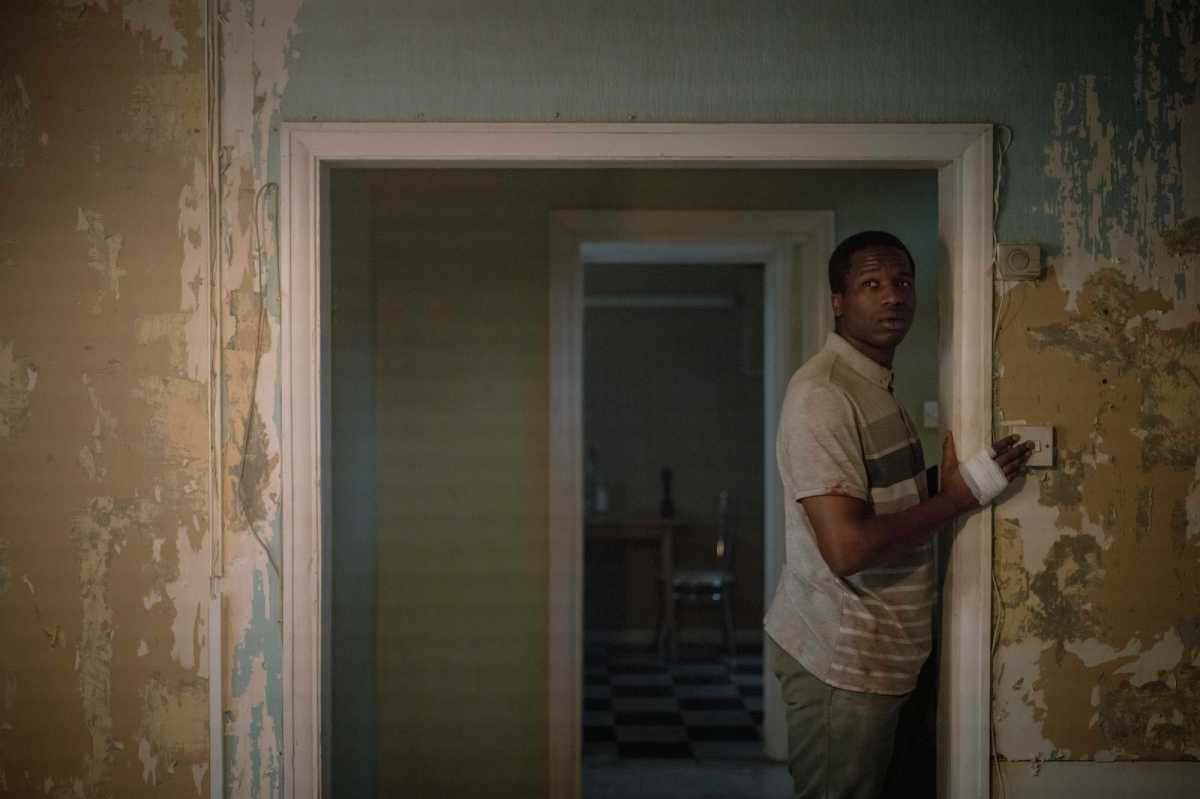 Netflix
This devastating horror film, directed by Remi Weekes, tells the story of a couple, Bol (Sope Dirisu) and Rial (Wunmi Mosaku), who flee South Sudan for a new life in England. They lose their daughter along the way, we learn, and they are placed in a wretched house, where they must live by several strict rules or be deported. Bol tries to fit in, while Rial continues to embrace her traditions. But soon, scary spirits appear in the house, and before long, Bol is tearing at the wallpaper and bashing in the drywall to stop the torment.
Filled with strange visions, powerful depictions of cultural divides, and impeccable storytelling, His House (2020) has a confident flow, placing us right there with this suffering couple, as it slowly unfolds their real story, and the real reason an apeth (night witch) has followed them. And it's plenty scary, too.
The House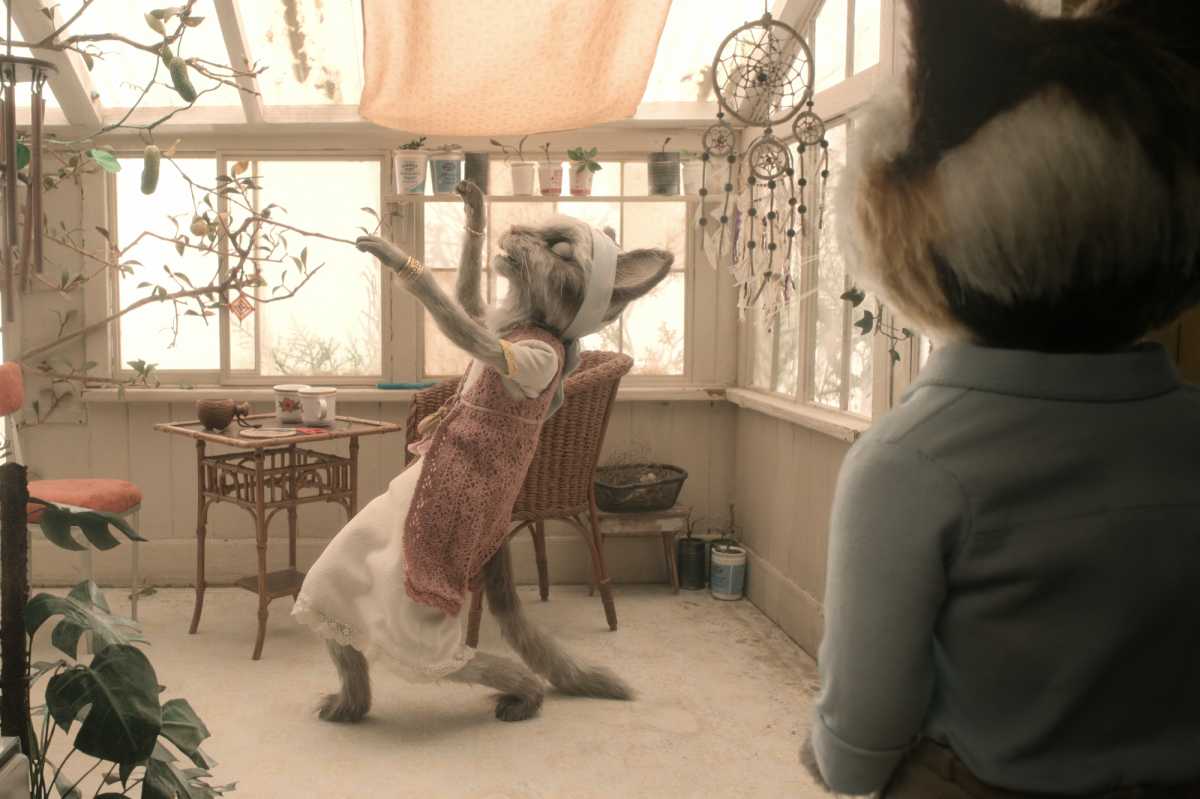 Netflix
The very strange, stop-motion animated The House (2022) was originally intended to be a series, but three episodes were instead edited into a feature-length film. In the first segment, a family of humans living in poverty is offered a chance to move into a huge house for free, but the parents become obsessed with the place, to the point of ignoring their children. In the second, a mouse in a suit has spent his life fixing up a beautiful house to sell, only to find it inhabited by unwanted guests. In the third—and best—segment, a cat struggles to collect rent and fix up her crumbling building, while flood waters rise outside.
The tone here is often strange and disturbing, but sometimes clever and beautiful as well. Irish playwright Enda Walsh wrote the script, and Mia Goth, Matthew Goode, Miranda Richardson, and Helena Bonham Carter, among others, provide voiceovers.
Hustle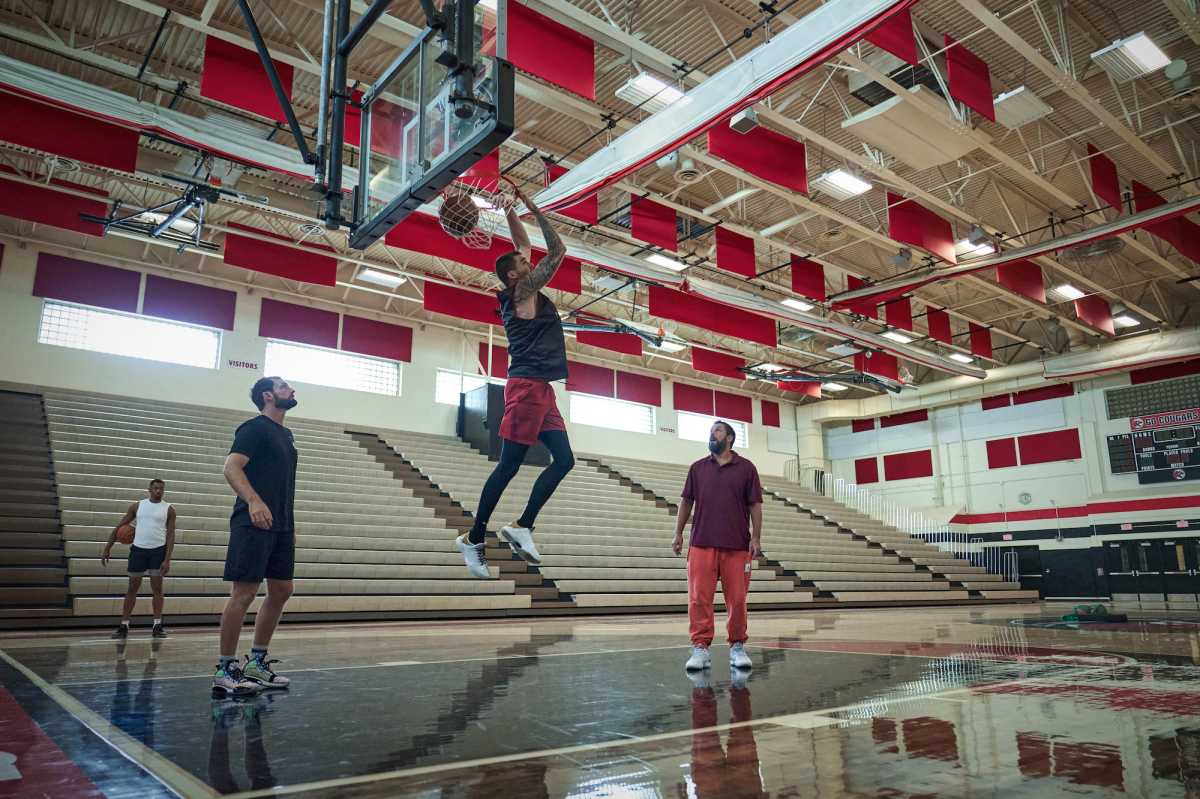 Netflix
Adam Sandler had one of his best recent roles in Uncut Gems, an anxious, jittery, Jenga-tower of a performance that left you wrung out. He maintains that level of quality in the excellent Hustle (2022), thankfully at a much more relaxed pace. In a film that incorporates Sandler's lifelong love of basketball, he plays Stanley Sugerman, a scout for the Philadelphia 76ers, who has been on the road too long, eating too much junk food, and missing out on life with his wife (Queen Latifah) and teen daughter (Jordan Hull). At long last, the team owner (Robert Duvall) gives Stanley his shot with an assistant coach position. Unfortunately, Duvall's character suddenly dies, leaving the team in the hands of his ruthless son (Ben Foster), who sends Stanley back out on the road.
In Spain, Stanley meets the raw, young Bo Cruz (Juancho Hernangómez), who may just be his ticket back. Hustle is an unapologetically old-fashioned sports drama but given a dose of organic life that keeps it feeling constantly fresh. Look for a spate of real-life NBA stars, including Seth Curry, Julius Irving, and Charles Barkley.
I Came By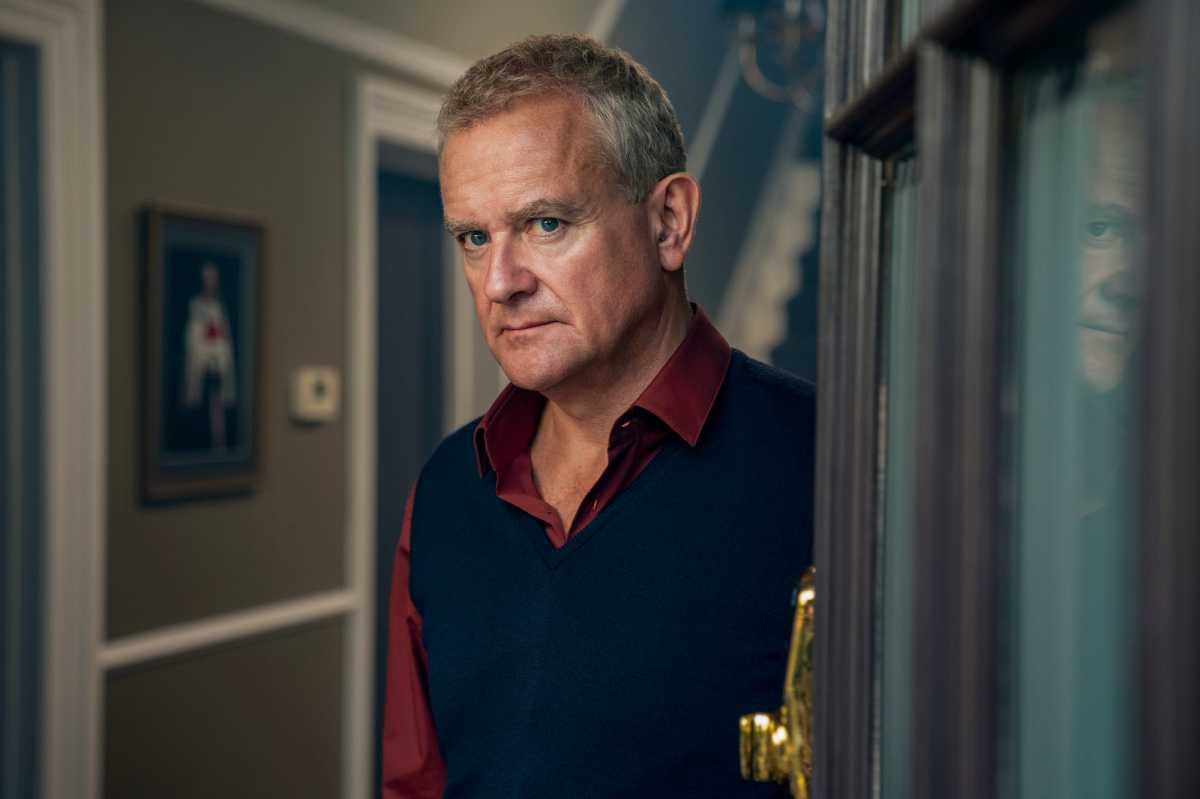 Netflix
The Iranian-British Babak Anvari—whose excellent chiller Under the Shadow (2016) is also available on Netflix—returns with this English-language nailbiter, a portrait of pure evil hiding in the guise of a confident, powerful, intelligent human. I Came By (2022) begins, deceptively, with the story of two graffiti artists, Toby (George MacKay) and Jay (Percelle Ascott), whose métier involves breaking into the homes of the wealthy and powerful and tagging the walls with "I Came By," an alarming wake-up call, and a lesson that even the sturdiest strongholds can be invaded.
As they prepare for their latest job, Jay learns that his girlfriend (Varada Sethu) is pregnant, and decides to quit the life. Toby goes it alone, breaking into the house of a beloved judge, Hector Blake (Hugh Bonneville). But everything goes south when he finds something disturbing in the basement. The movie never quite goes where it seems to be pointed, eventually turning into a tense procedural; we watch as puzzle pieces almost fall into place, and then are cruelly swatted away. Kelly Macdonald co-stars as Toby's mother.
Inside the Mind of a Cat
Netflix
The 67-minute, kid-friendly documentary Inside the Mind of a Cat (2022) might seem like a fuzzy trifle, but, like a longer and more educational cat video, it's a pure pleasure that will cause couch-fuls of smiles. To start, we learn that, compared to dogs, there has been relatively little study on cats. Speaking to experts all around the world, we learn how to bond with cats, how cats can get into tight spaces (and why they like tight spaces), why their purr sounds are so striking, and—surprisingly—that cats can actually be trained. We meet the famous performing Savitsky Cats, from Ukraine, which can do amazing feats, like shimmying across a pole or jumping from a high platform onto a pillow.
We also meet the guardians of the Lindores Abbey Distillery in Newburgh, named "Vesper" and "Friar John Claw." The doc also talks briefly about the history of cats and humans, which traces back some 10,000 years. Our relationship evolved, it seems, from a need to get rid of mice on farms. Cats were only too happy to provide comfort and joy to humans in exchange for a home and the chance to hunt tiny rodents. Holy Tom & Jerry!
Look both Ways
Netflix
This goopy, sugary little romance, a popular Netflix hit, borrows its template from the 1998 Gwyneth Paltrow movie Sliding Doors. We follow two different timelines as the character gets on a train, or decides not to get on a train. Here, we follow Natalie (Lili Reinhart), who has sex with her friend Gabe (Danny Ramirez) on graduation night. In one reality, she gets pregnant and decides to keep the baby, and in the other, she isn't pregnant, moves to Los Angeles, and begins pursuing her dream as an animator.
While it's probably much longer than it needed to be, Look Both Ways (2022) manages to make the baby-reality look exhausting and miserable, while the challenges of the glamorous L.A.-reality are paltry by comparison. But the movie is pretty, and the mood eventually turns happy. Andrea Savage and Luke Wilson play Natalie's parents, who are not pleased that she wants to move back in to their house with her baby. David Corenswet plays another love interest, Aisha Dee plays Natalie's best friend, and Nia Long is her hard-ass boss.
Ma Rainey's Black Bottom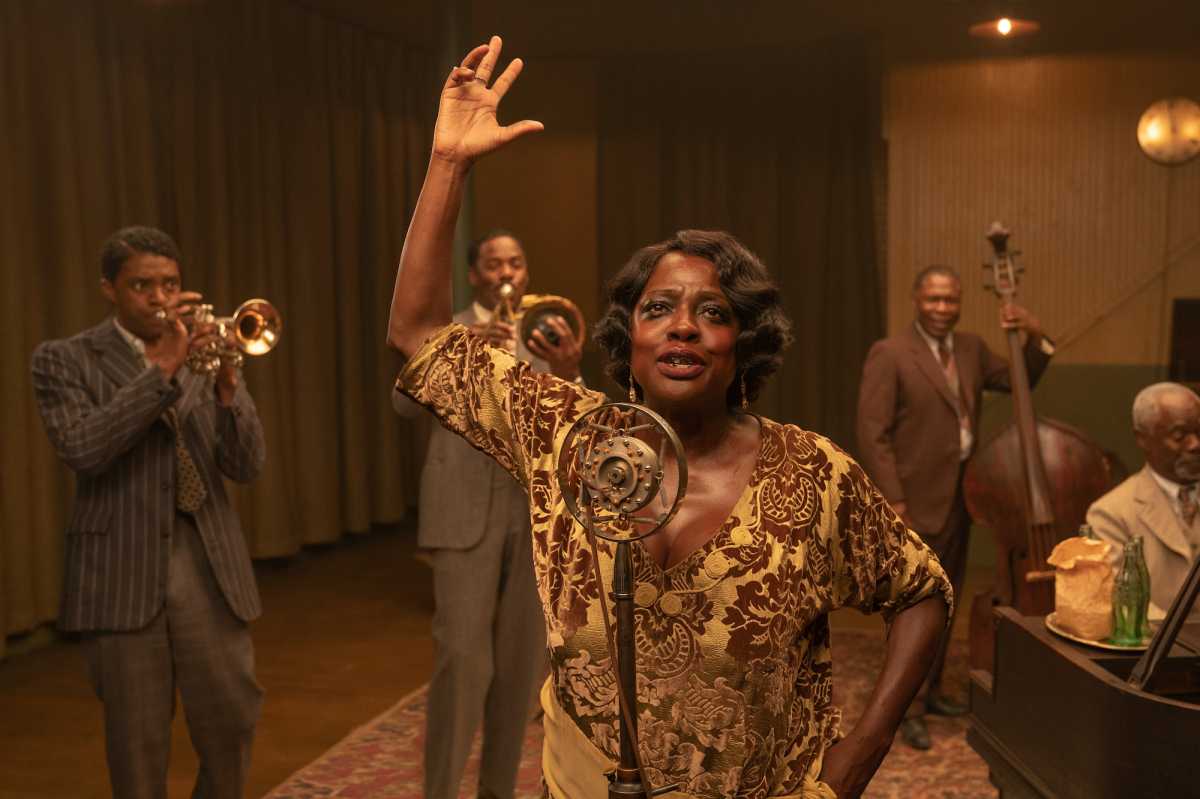 Netflix
Produced by Denzel Washington, Ma Rainey's Black Bottom (2020) is the second of August Wilson's plays to be adapted to the screen, after Washington's own Fences. It's an incredible film, far more dynamic than most adaptations of plays, and blasting through its 94 minutes with jumping, stomping, and sweating.
In the 1920s, blues singer Ma Rainey (Viola Davis) and her band arrive to cut some sides in a white-run recording studio in Chicago. In her panda-bear makeup and sinister gold teeth, Ma is a fierce figure, wielding a certain amount of power, but only for her immediate gratification, and Davis' performance is masterful. Even more powerful is the final work by the unparalleled Chadwick Boseman as the swaggering trumpeter Levee. Director George C. Wolfe uses the studio's spaces, its high windows, its dank basement, and a mysterious door, as part of the movie's fabric, with all the pieces snapping together as it sings through its rage.
Metal Lords
Netflix
An unusually delightful high-school coming-of-age story, Metal Lords (2022) is a big, huggable movie, with, surprisingly, a bit of a sledgehammer edge. Long-haired metal fan Hunter (Adrian Greensmith) and his unlikely best friend, nerdy Kevin (Jaeden Martell, from It and Knives Out), are in a band together. Kevin practices playing on a full drum kit after playing a single drum in the school marching band.
After a run-in with the school bully, Hunter impulsively signs them up for the Battle of the Bands competition, but they need a bass player. Enter Emily, a Scottish student who is kicked out of the school band, but is actually a brilliant cello player. Kevin tries to convince Hunter to allow Emily into the band ("no Yoko Onos!"), while many other obstacles arise before the big show. It might be familiar stuff, but it's lively and "metal" enough to rawk on its own terms.
Mr. Harrigan's Phone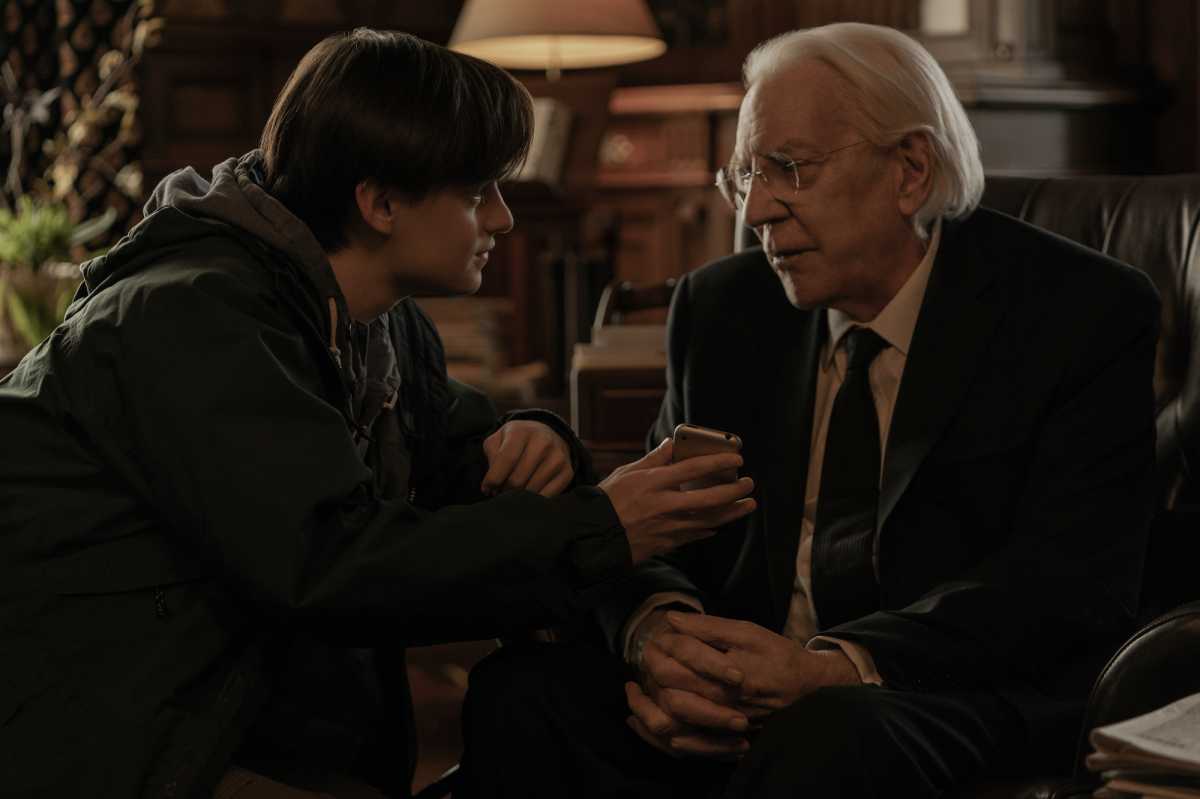 Netflix
Writer/director John Lee Hancock (The Blind Side, Saving Mr. Banks) adapted a Stephen King novella from the 2020 collection If It Bleeds and came up with this rather sweet horror tale. Jaeden Martell (also in the King movies It and It Chapter Two) stars as Craig, who is hired to read to wealthy, grumpy Mr. Harrigan (Donald Sutherland) three times a week. After a few years, they form a strong bond, and when Harrigan gives Craig a winning lottery ticket, he buys the old man an iPhone. After Harrigan dies, Craig finds that he can text vengeful requests to the afterlife and that they will be carried out.
It's a pretty simple "be-careful-what-you-wish-for" scenario, handled softly and without many scares, but Martell and Sutherland really sell their deep friendship, and it's easy to forgive Craig for the things he does in grief. Joe Tippett plays Craig's kindhearted father, Kirby Howell-Baptiste plays a beloved teacher, and Cyrus Arnold is memorable, and terrifying, as the gigantic bully Kenny Yankovich.
Mudbound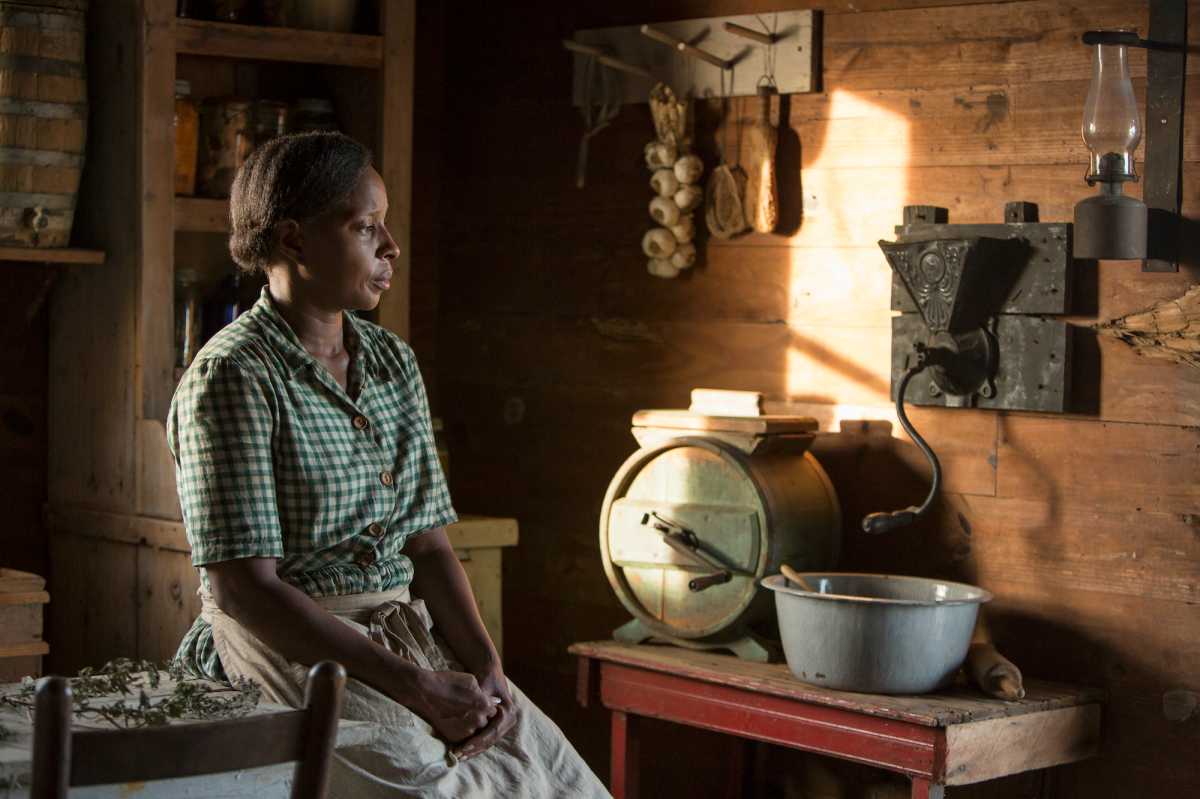 Netflix
Dee Rees' follow-up to her remarkable debut Pariah, the excellent Mudbound (2017) is like a Gone with the Wind for the streaming age, a sweeping slice of Americana, epic, but intimate. It's based on a novel by Hillary Jordan and features Carey Mulligan, Jason Clarke, Jason Mitchell, and Jonathan Banks. The story follows two farming families, one black and one white, over several years in and around WWII.
In one crucial plot thread, a member of each family, Jamie (Garrett Hedlund) and Ronsel (Jason Mitchell), returns from war; they form an unlikely friendship, much to the rage of the rest of the community. (Ronsel is forced to duck down in the front seat of Jamie's truck to avoid being seen in a place of equality.) Mary J. Blige steals the movie in her role as Ronsel's mother, a strong, caring midwife glaring from behind sunglasses, and received a Best Supporting Actress nomination (as well as one for Best Song).
Many of the characters narrate their inner dreams, hopes, and fears in whispered voiceover, adding Malick-like poetry to the images. The 134-minute movie focuses on small incidents, having to do either with survival in the muddy farmland, or with the deep, frightening racism of that time and place, and never feels too overstuffed or too long.
Okja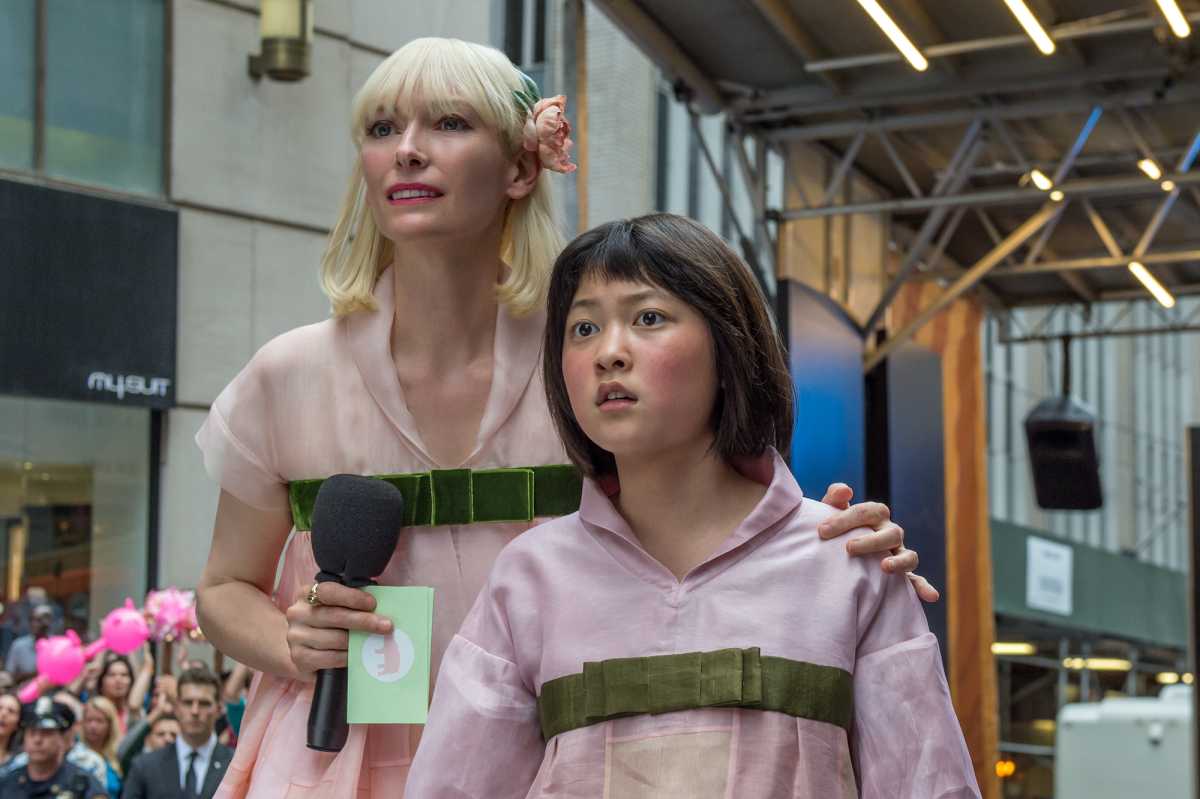 Netflix
The Korean director Bong Joon-ho became something of a household name after winning multiple Oscars for his great Parasite. His earlier film, the slick, international, all-star Okja (2017), contains some of the same themes; i.e. humanity as monsters. It's perhaps his busiest, but most playful work, offering laughs, thrills, weird visuals, and some disconcerting thoughts about food.
CEO Lucy Mirando (Tilda Swinton) has developed a kind of super-pig designed to ease world hunger and bolster her company's image. The pigs have been sent to the four corners of the world to be raised by local methods, to see which works best. A young girl in rural Korea, Mija (Ahn Seo-hyun), is clearly the winner, but she has also bonded with her pig, Okja. When Okja is picked up and shipped off to the city, she follows, like a pint-sized action hero.
She meets a group of eco-terrorists called the Animal Liberation Front (members played by Paul Dano, Lily Collins, and others), who have a plan. Shirley Henderson and Giancarlo Esposito co-star, and Swinton has a dual role as her own twin sister, but Jake Gyllenhaal steals the show as an outlandish television host, in the looniest performance he has ever given.
Operation Mincemeat
Netflix
John Madden (Shakespeare in Love) directs Operation Mincemeat (2022), a WWII story that's too static and relies too much on dialogue and exposition, but the story itself is so bizarre and the movie is so well-acted that it's well worth seeing.
In 1943, the Allied Forces are expected to invade Sicily. But the problem is that the Germans are expecting this and will surely be there to counter the attack. So, Lieutenant Commander Ewen Montagu (Colin Firth) becomes part of a secret team whose job is to put together a ruse that will convince the Germans that the Allies actually plan intend to invade Greece. The ruse involves fake papers, a dead body, and any number of strange puzzle pieces that must be assembled to perfection, with time running out.
Oh, and another member of Ewan's team is none other than young Ian Fleming (Johnny Flynn), who would go on to write a series of books about a secret agent named James Bond! Matthew Macfadyen, Kelly Macdonald, and Jason Isaacs also star.
The Perfection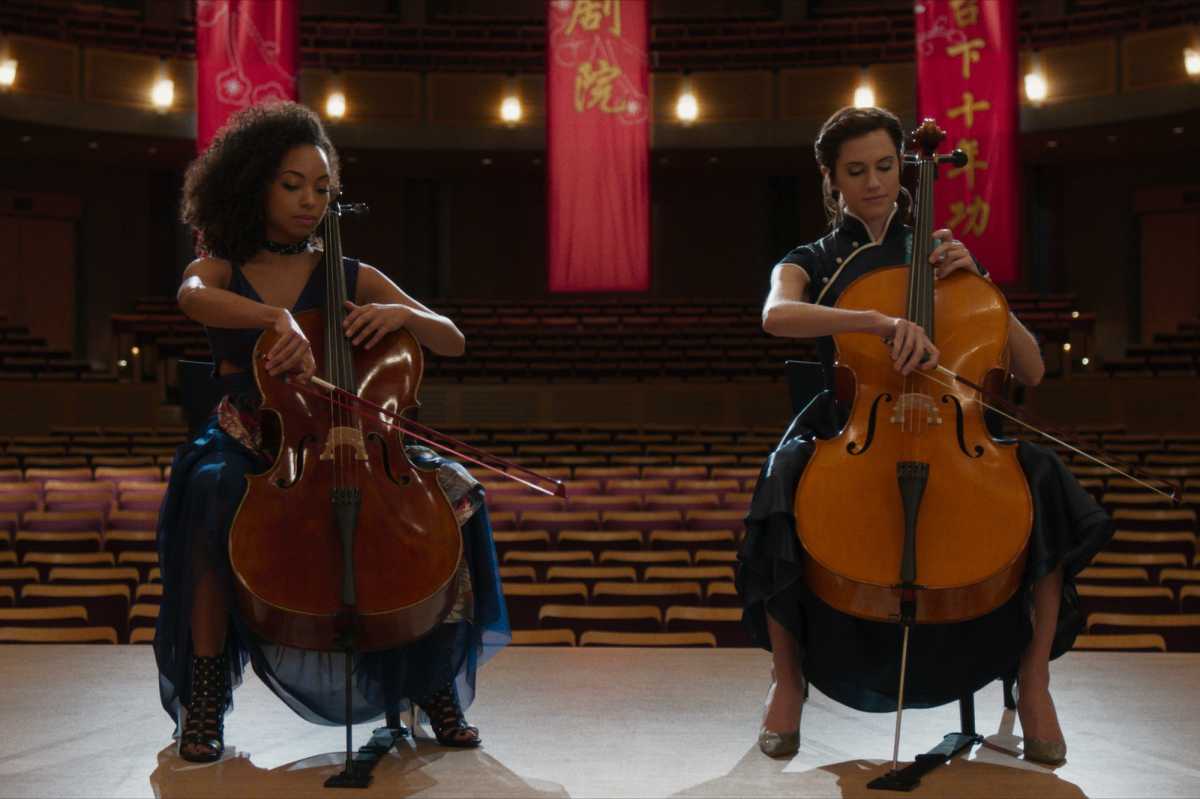 Netflix
A kind of horror-thriller with humorous elements and a playful structure, The Perfection (2019) is centered on two brilliant cellists, Charlotte (Allison Williams, from Get Out) and Lizzie (Logan Browning, from the Netflix series Dear White People). When the older Charlotte was forced to quit her training to look after her sick mother, the younger Lizzie became the new star. But after Charlotte's mother dies, she returns to the fold, thus leading to a twisty symphony of passion and revenge, told through clever, time-twisting measures.
Steven Weber plays their teacher who has a room so acoustically perfect that only the most special students are invited there. Director Richard Shepard, a criminally underappreciated filmmaker, provides a brisk, smart, agile touch, moving easily between gripping suspense and bright comedy in a way that's almost Hawksian.
Private Life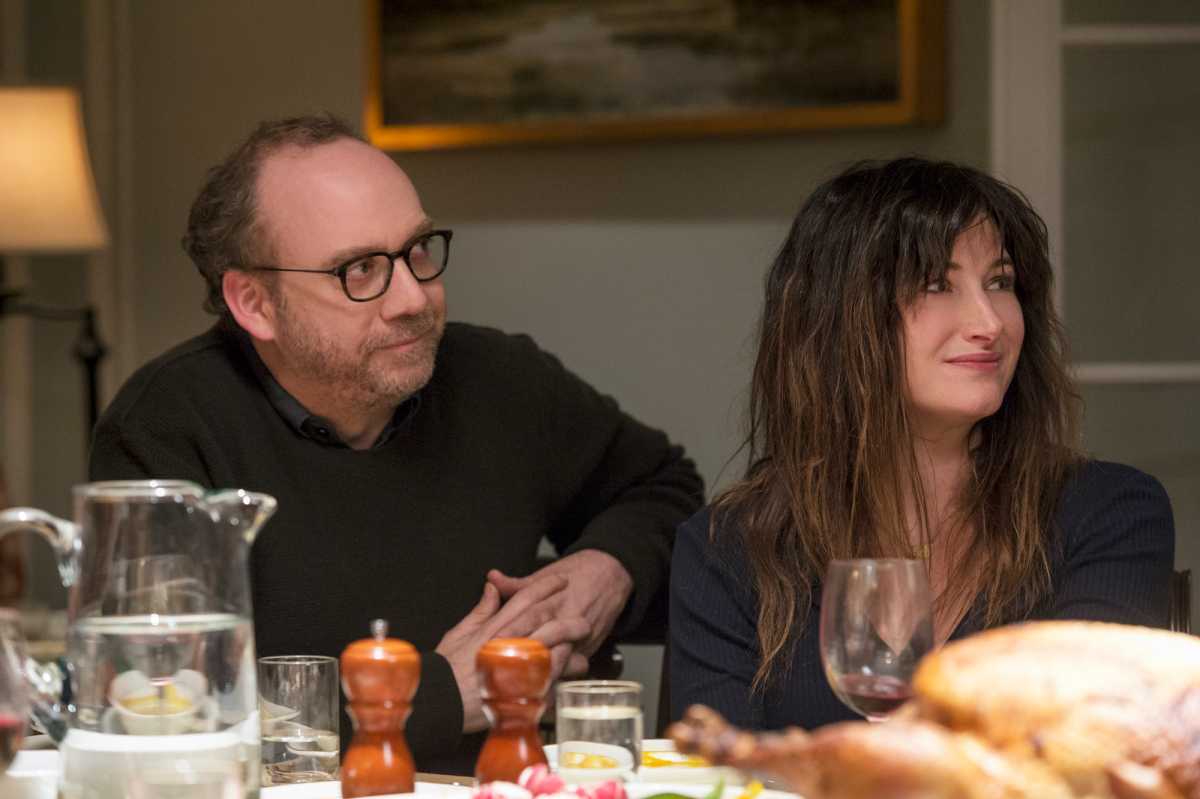 Netflix
Director Tamara Jenkins last gave us The Savages (2007) and earned an Oscar nomination for Best Screenplay, but for some reason, didn't or couldn't make a follow-up until the equally excellent Private Life (2018), 11 years later. Paul Giamatti and Kathryn Hahn play a middle-aged New York couple, Richard and Rachel, trying every conceivable method to have a baby, flitting back and forth between adoption centers and fertility treatments, until they come upon a plan.
Uneasy with the idea of an anonymous egg donor, their sort-of niece Sadie (Kayli Carter)—the child of Richard's brother's wife from a former marriage—begins to look like a good candidate. To their joy, Sadie agrees, but then the fallout starts. Jenkins is brilliant at juggling the unruly emotions of smart people, and somehow making their stories universal, funny, and heartbreaking. This is a wonderful film. John Carroll Lynch, Molly Shannon, and Denis O'Hare co-star.
The Power of the Dog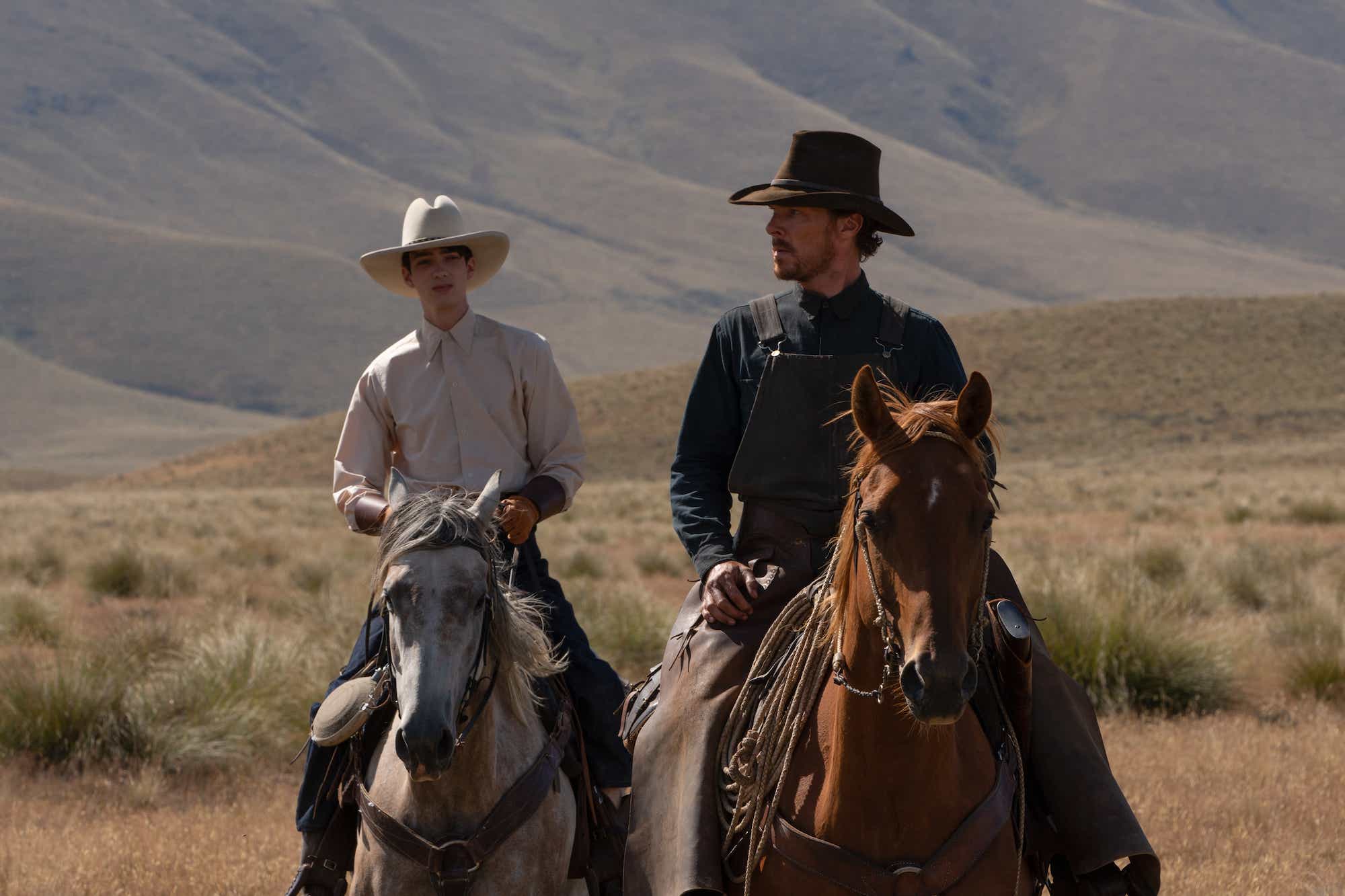 Netflix
Oscar-winner Jane Campion (The Piano) returns with her first feature film since 2009's Bright Star (she'd spent time working on the series Top of the Lake). The Western The Power of the Dog, based on a 1967 novel by Thomas Savage, shows that Campion has lost none of her potency. She uses the landscape, and even the earth itself, to tell this primal, feral story. The Cain-and-Abel brothers are alpha-male Phil (Benedict Cumberbatch), who bathes only occasionally and uses his vast, drawling vocabulary and steely eyes to cut others down, and clean-cut, soft-spoken George (Jesse Plemons), whose carefully chosen words make him seem simple.
The two run a successful cattle empire, and while on a drive, Phil ridicules the thin, un-masculine young Peter (Kodi Smit-McPhee), who waits on their table at an inn. George comforts the boy's distraught mother, Rose (Kirsten Dunst), and winds up marrying her. Back at the ranch, the power games ramp up, with subtle acts and wrenching moments, vanquishments tilting into defeats, with the twist of a rope.
Roma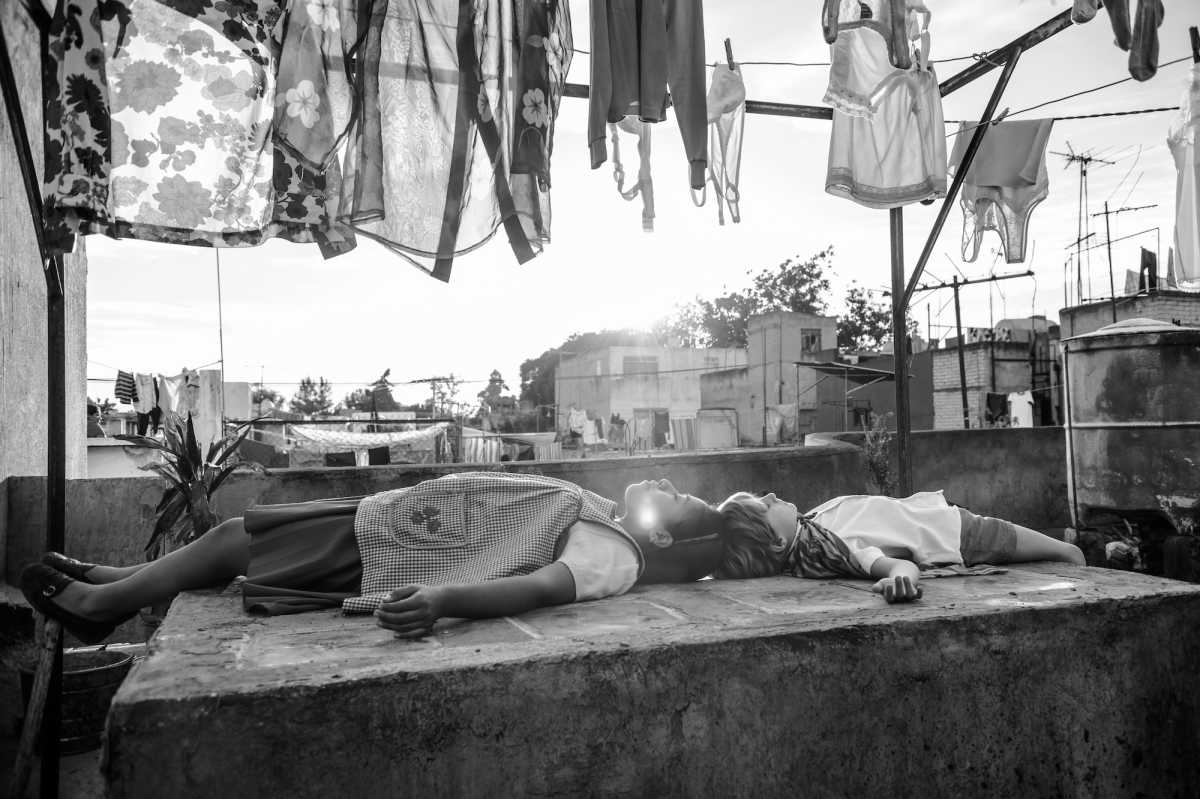 Netflix
Alfonso Cuarón's Roma (2018) was the film of its year and is perhaps the best of the Netflix original films to date. It's a beautiful, black-and-white meditation on the filmmaker's childhood years in Mexico (in Spanish and Mixtec, with English subtitles). It focuses on Cleo (Yalitza Aparicio), the maid for a well-to-do family, over the course of a year in the early 1970s. The family's husband leaves for another woman, and the wife (Marina de Tavira) tries to hold it all together, while Cleo finds herself pregnant and her boyfriend gone.
With vast, and yet intricate, exquisite cinematography and sound design, Cuarón balances dark forebodings, moments of lightness and joy, and shocking tragedies, with a sense of true poetry. As with the director's Oscar-winning Gravity, this is an astonishing visual and technical marvel, but also—like another of Cuarón's stories of young women, A Little Princess—it's delicate and affectionate. An ode to both cinema past and future, it reaches for levels achieved by Welles, Kubrick, and other masters—and gets there.
The Sea Beast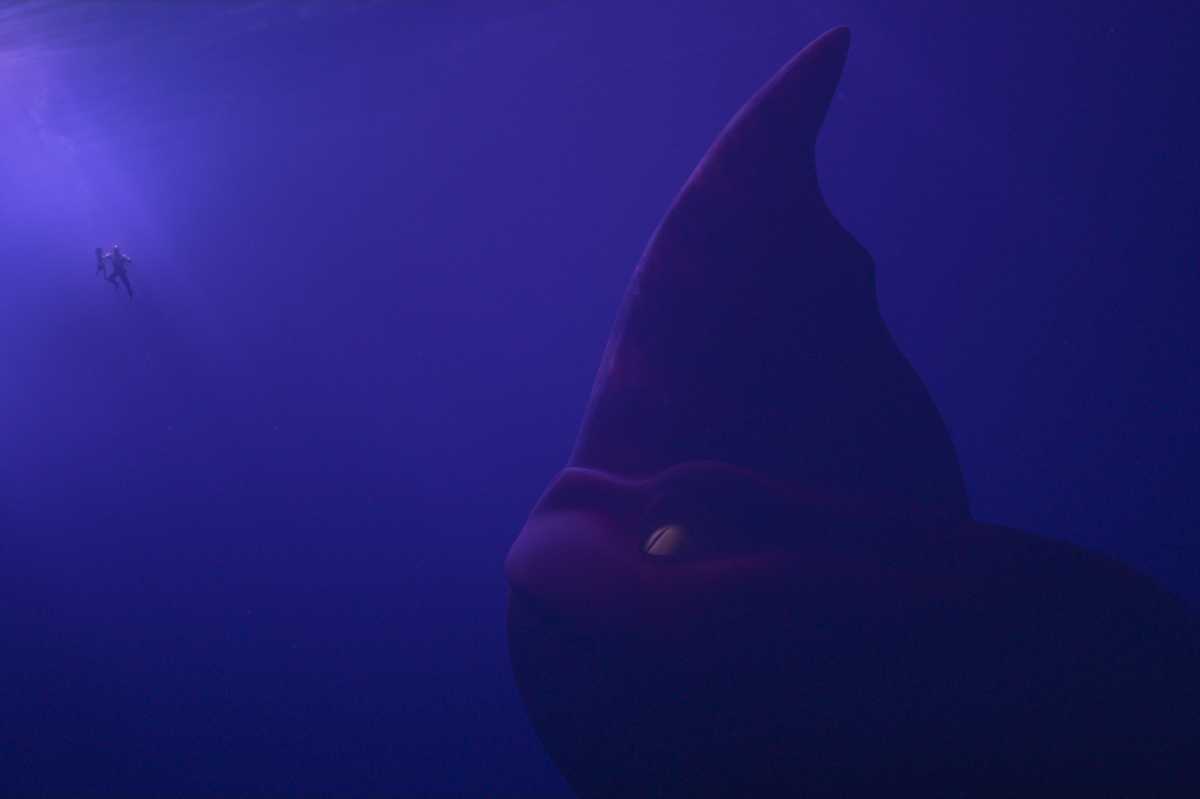 Netflix
Directed and co-written by Chris Williams (Moana and Big Hero 6), the animated adventure The Sea Beast (2022) has certain things in common with the How to Train Your Dragon series but is quite a bit more daring in its themes, and more tactile in its physical presentation. A ship called The Inevitable—led by the crusty Captain Crow (voiced by Jared Harris) and his scowling first mate Sarah Sharpe (voiced by Marianne Jean-Baptiste)—is charged with hunting giant sea monsters. The Captain is nearly ready to pass on his mantle to his adoptive son Jacob (voiced by Karl Urban), but on this voyage, a young stowaway, Maisie (voiced by Zaris-Angel Hator), upsets things. She and Jacob discover that the beast known as the Red Bluster actually means no harm.
The superb animation captures the feel of the sea; the size, weight, and texture of the monster; and plenty of other vivid details. During the final denouement, the story subtly equates the monsters—innocent but painted by those in power to look dangerous—with immigrants, creating an emotional, rather than contextual, impact.
Trees of Peace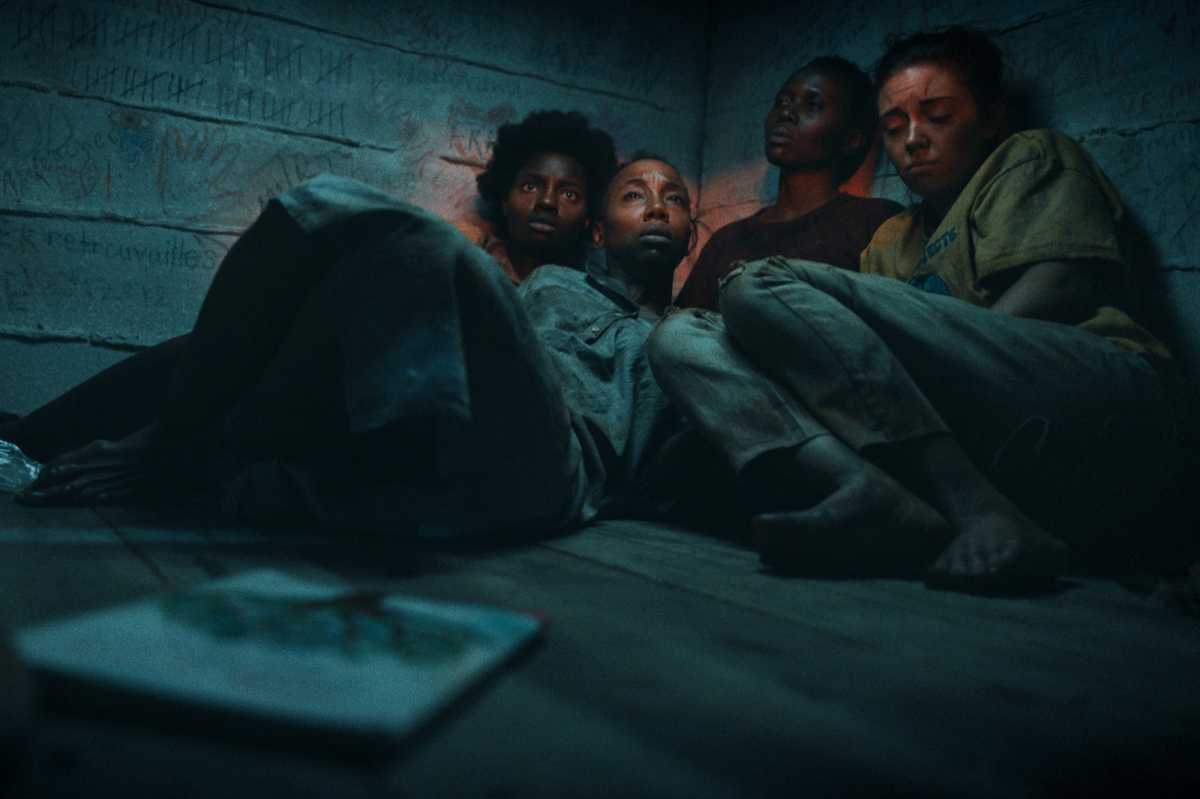 Netflix
Alanna Brown's Trees of Peace (2022) is one of the most harrowing movies you will ever see, inspiring viewers to curl up into a tight ball, both physically and emotionally, but its power is undeniable, and its rewards are many. It takes place in 1994 in Rwanda, when the Hutu people began killing the Tutsi people, en masse, sparking a genocide. (According to an opening crawl, hatred was whipped up between the two groups by Belgian colonizers.) Four women escape the killings by hiding in a small food cellar, fitted with one tiny window, for what they expect will be only a couple of days. As time drags on, their stories come out.
Annick (Eliane Umuhire) is pregnant after several miscarriages, Sister Jeannette (Charmaine Bingwa) is a nun and a teacher, Mutesi (Bola Koleosho)—with blood on her collar throughout—is cynical and hostile, and Peyton (Ella Cannon) is a volunteer from America with a dark past. The women argue, talk, tell stories, support one another, and just generally try to survive, while Brown deftly balances existential dread with small moments of hope.
Wedding Season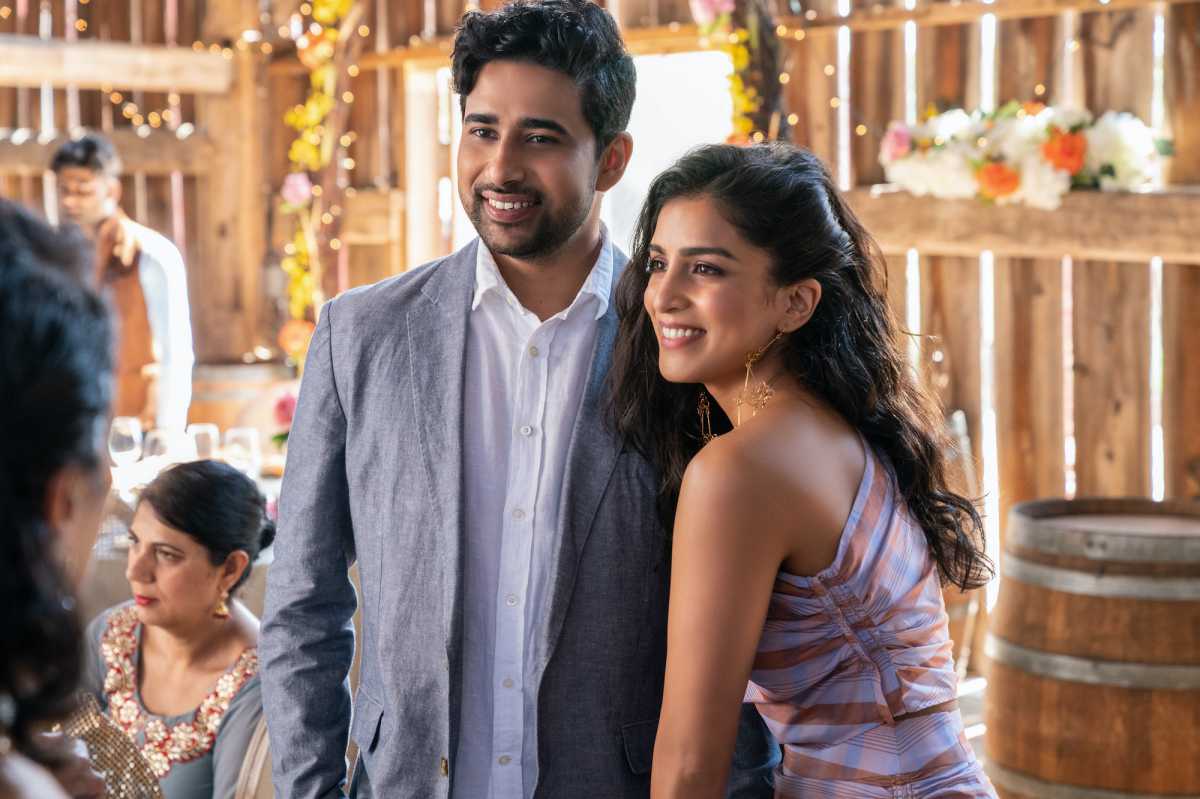 Netflix
This romantic comedy from director Tom Dey (Shanghai Noon) couldn't be more formulaic, but it has an undeniable heart that makes you almost want to cuddle with it. Wedding Season (2022) is infested with various Indian parents, as seen in many other movies, whose one and only concern is to marry off their adult children. But Asha (Pallavi Sharda), who studied finance, is now attempting to launch a new business designed to help women entrepreneurs, has no interest in marriage. Neither does Ravi (Suraj Sharma), who lives off a nest egg of internet money and works as a DJ, though he's still searching for his purpose.
During the summer, while Asha is preparing for a life-changing work presentation, the pair agree to start "fake dating," to get all the relatives off their backs. But while attending various weddings together, they begin to enjoy each other's company. The actors fully embrace the silliness and deliver committed, full-hearted performances. The feel-good is infectious. The wonderful Rizwan Manji (Transformers, Paterson), plays one of the more level-headed parents.