At a Glance
Expert's Rating
Pros
You can take it with you, or move it from room to room
Can store video locally
Sound as well as motion detection
Cons
Subscription required to use advanced features
Short power cable limits placement options
Frequently disconnects when opening a live stream
Our Verdict
The BodyGuardz 360 is a capable home security camera, but its manufacturer needs to iron out some issues in future software updates.
First impressions of the BodyGuardz 360 Degree Security Camera will have you thinking of a thermos, an apt thought as it's designed to be toted around. Having both a battery and a motor that can pan an entire room without any blindspots is a superior idea to wiring your home with multiple cameras, but BodyGuardz' execution is lacking.
This camera mostly delivers on its promise of light installation and full-room coverage, but it became clear at several points during testing that this camera—the first from a company known primarily for making phone cases and screen protectors—is a work in progress.
This review is part of TechHive's coverage of the best home security cameras, where you'll find reviews of the competition's offerings, plus a buyer's guide to the features you should consider when shopping for this type of product.
I encountered issues almost as soon as I took it out of the box. The camera is designed to be installed and set up easily, but the process for me was anything but. The camera is touted as having an "integrated" USB charging cable and power adapter. What that means, I found out, is that these are merely stored inside the body of the camera rather than in the box. Slide the gray bottom portion of the body off and you'll find the cable wound around the bottom of the top half and an AC power plug inserted into the underside. Removing the plug is an ordeal unless you have extremely slender fingers, and after trying fruitlessly for several minutes I had to resort to prying it out with a butter knife.
Once the camera is powered on, you must download the BodyGuardz Smart Life app, create an account, and follow the app's prompts to configure it. To connect it to your wireless network, you're asked to press the power button three times in quick succession to put it in scanning mode, then hold a QR code from the app in front of the lens until you hear a "chime" (actually more of a bleep). This part of the process failed for me multiple times, each time requiring me to start the process over again. It eventually read the code and I was able to advance to the next step to complete the connection process. But altogether, the setup took about 25 minutes, which is about 20 minutes too long.
It's also worth noting that before you set the camera up, you should remove the plastic privacy shield that covers the lens. BodyGuardz makes no mention of this step in the camera's setup guide or during the app connection process, and I only discovered it by seeking out a YouTube setup video when I wasn't hearing the confirmation chime.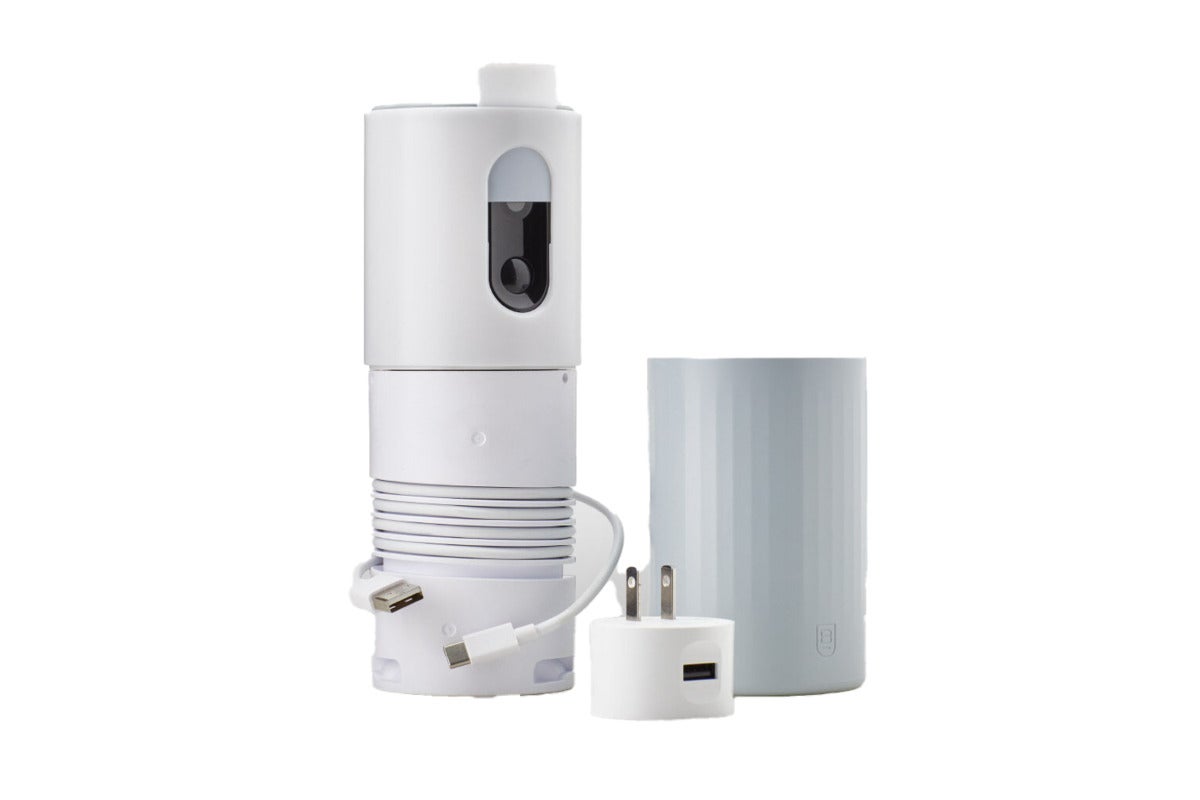 I encountered a couple more issues after completing the setup. The camera should ideally be placed away from a wall to give you a 360-degree view of the room, but the three-foot cord limits your placement options unless you pair it with an extension cord or a power strip. I ended up setting it on an end table that was right next to an outlet, but that created a blind spot where an adjacent wall blocked the camera's view of part of my entryway.
Then, when I first tried to access the live feed after placing the camera, I received connection error messages until I quit the app and reopened it. This was an intermittent issue throughout my testing, and it didn't leave me feeling confident that I'd be able to quickly check in on my home if I was alerted to an actual intrusion.
When the camera did connect, its 1080p resolution provided clear, sharp video footage and strong color accuracy. That should enable users to capture useful details about an intruder's facial features and clothing that can be used as evidence in the event of a crime. The camera automatically switches to black-and-white night vision in low light without any loss of image quality.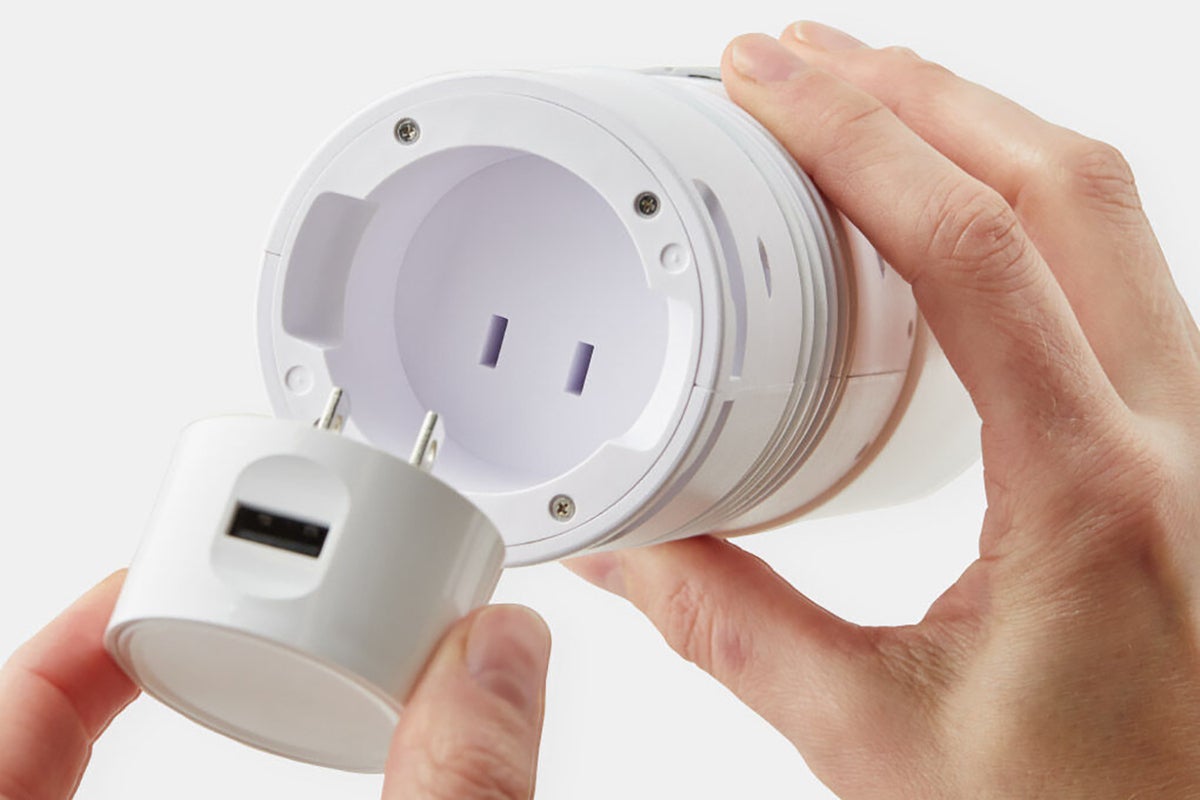 You can pan the camera a full 360 degrees by dragging on the live image in the direction you want to rotate the camera. As soon as you touch the screen, an overlay of hash marks appears and you just drag your finger to pan to a particular point. It takes some practice to get the hang of it, but after a short while, I was able to determine which marks corresponded to which points of my living room. The camera moves smoothly and silently, so any video you capture while panning won't be impaired by shakiness or motor noise.
The camera is capable of detecting sound and motion and providing smart alerts (general motion vs. human), although which features are enabled and how they're delivered is dependent on the subscription plan you opt for—more on that in a bit. In my testing, the alerts were accurate and delivered quickly. You can view a chronology of your captured video clips in the activity tap accessible from the camera's home screen.
In addition to event-triggered video, you can manually record the camera's live feed using in-app controls. The minimalist app also provides controls for two-way communication, taking still shots, and activating the camera's 90dB siren to ward off intruders.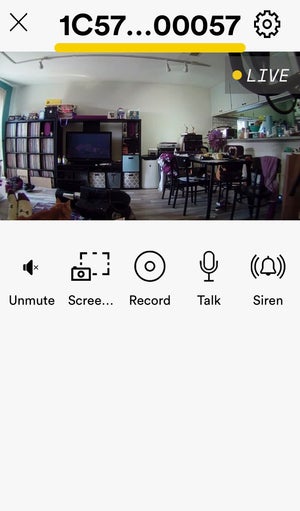 BodyGuardz offers three subscription options for its Smart Life plan. The free option, which is active with the purchase of the 360, gives you full camera functionality, but doesn't provide smart alerts and only allows you to save videos locally to a USB drive. The Deluxe plan, which costs $4 per month per camera, enables smart alerts, activity zones, desktop streaming, the ability to share and save video, with seven days of video history. The Premium plan, which runs $10 per month for up to three cameras, includes all the features of the Deluxe plan, but bumps the video history to 30 days and extends the camera's warranty. Curiously, you can't upgrade from the free plan from within the app; you must go to the BodyGuardz website.
As you can see, you'll need a paid subscription to take advantage of the camera's most useful features, so it's important to factor that additional cost into whether or not the camera is worth purchasing.
The BodyGuardz 360 is a promising camera, but at its current price of $199.95, I would expect more polished out-of-the-box features and a more seamless setup. Most of the issues I encountered can be resolved with software updates, so if its 360-degree view and portability really grab you, it might be worth the gamble. But for most users, it's worth considering some of the more mature products in our buying guide.