Depending on how you look at it, cord-cutting can either be extremely straightforward or remarkably complex.
I often hear from folks who see it the latter way, and for understandable reasons. It seems like every week, there are new streaming services to consider, more devices to choose from, and big changes to the options that already exist. The deeper into those weeds you get, the scarier cord-cutting starts to seem.
So, maybe it's time to zoom out and consider a simpler approach. Instead of agonizing over every possibility, perhaps you should avoid overthinking the matter. Nothing is permanent in the world of cord-cutting anyway, so you might as well dive in and start figuring things out through first-hand experience.
Here's how to do that in the easiest way possible:
Pre-launch: Make sure you have home internet
Before you cut the cord, keep in mind that you'll still need home internet service. If you're only paying for TV service at home, the cost of adding home internet will likely negate your savings from cord cutting.
Yes, that means you'll probably still need to do business with your local cable, phone, or fiber-optic service provider. And yes, a lack of competition means home internet service is more expensive than it should be. But by lopping off your TV package, you'll still be able to save a lot of money even without bundling.
Step 1: Get a streaming device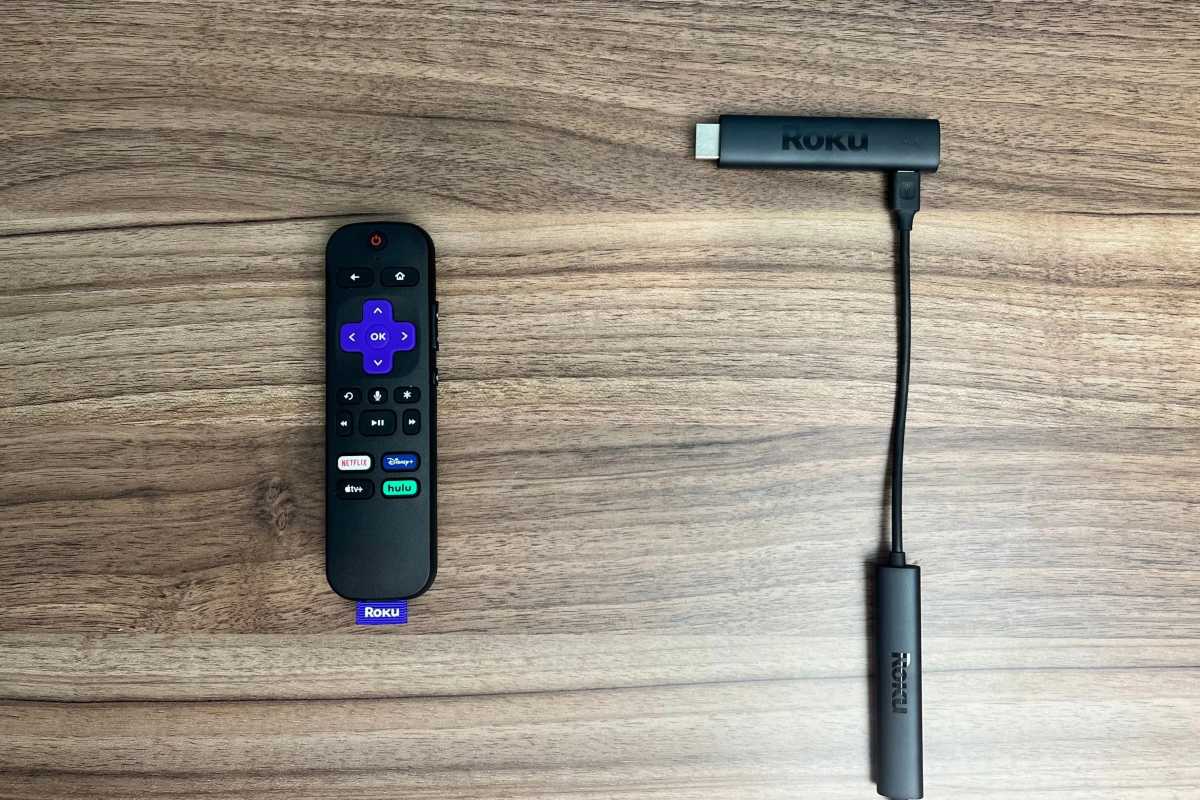 Jared Newman / Foundry
Do you already have a smart TV? And if so, are you reasonably happy with how it works? Good news: You can skip this step entirely, at least for now.
Otherwise, I like the $50 Roku Streaming Stick 4K as the best streaming device for most people, because it's inexpensive, simple to set up, and easy to use. (It also frequently goes on sale for less than its $50 list price.) Plug it into your TV, follow the setup process to connect it to your Wi-Fi, then use it to download some streaming apps. Roku even provides a substantial catalog of ad-supported movies and shows, so you can start streaming without paying anything extra.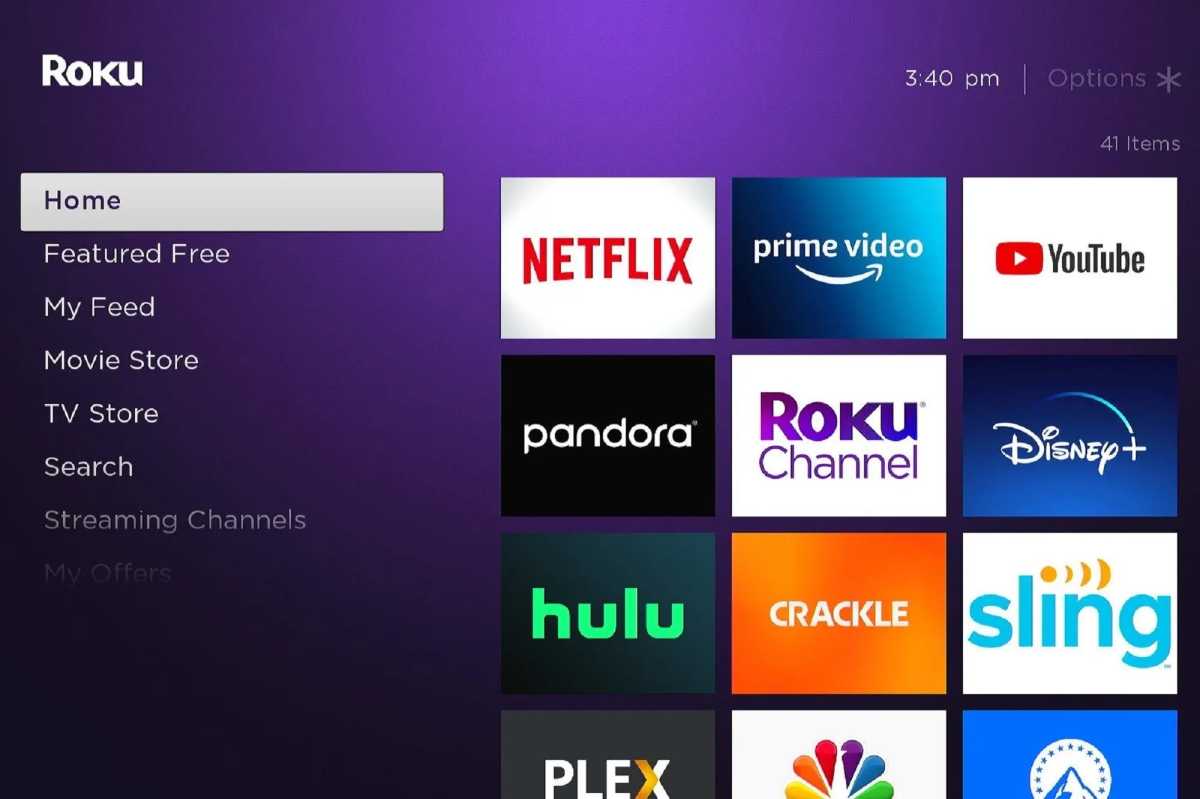 Jared Newman / Foundry
Want something faster and fancier? Consider instead the Apple TV 4K for $129. It's the speediest streaming device you can find, comes loads of neat features, and has a menu system that's blissfully free of annoying banner ads.
There are lots of other options, of course; but right now, the Roku Express 4K+ and Apple TV 4K are what I'd recommend to most people without agonizing over the decision too much.
Step 2: Try some streaming services
Jared Newman / Foundry
Now that you have a streaming device, you can load it up with online video services.
If you've got a big pay TV bundle and are unwilling to lose those channels, consider replacing it with YouTube TV. At $73 per month with no equipment fees, it's probably cheaper than your cable or satellite package and carries nearly all the same channels, including local channels, news, sports, and entertainment.
YouTube TV also has a clever trial system: Just download the app on your streaming device, and you can use it for 20 minutes without any sign-ins or payment details. If you're intrigued, you can sign up for a longer trial period through YouTube TV's website.
Not sure about YouTube TV? Try using The Streamable's Matchmaker tool or Suppose.tv to compare the channel lineups of other live TV services. Each site lets you plug in the channels you care about and get a list of services that match. You can also consult our live TV streaming guide to see how each service compares on features such as DVR support.
Jared Newman / Foundry
What about other streaming services, like Netflix, Disney+, and Max? You can subscribe to them in addition to or instead of the bundles above. If you want to maximize your savings and can live without specific cable channels, just pick one or two of these services and skip the big bundle entirely. You can even use the voice remote on your Roku or Apple TV to ask how to watch your favorite shows, which is helpful for figuring out which services to pay for.
Step 3: Adapt as needed
This is admittedly the most open-ended step in the process, but it's also the most important. Because there are no long-term contracts binding you to any particular plan, switching between them is trivial.
That means you can spend a month with YouTube TV, and if you're not satisfied, you can spend a month with Hulu + Live TV or DirecTV Stream instead. Alternatively, you can try a skinnier bundle like Sling TV or Philo or experiment with not having a bundle at all. If you're feeling especially crafty, you can try grabbing local channels from an antenna and set up an over-the-air DVR.
Jared Newman / Foundry
You even have some wiggle room on the device side. Not happy with the streaming device you picked? Don't be afraid to exercise the free return policies from wherever you shopped. Feeling let down by your smart TV's built-in software? Just plug in an external streaming device—like the aforementioned Roku or Apple TV players—instead.
Worst-case scenario, you can even go crawling back to cable. You might need to swallow some pride along the way, but you might be able to finagle a new promo rate to make up for it. (With Spectrum, you might also get offers for cheaper streaming-only plans that aren't available to existing cable TV customers.)
All that really matters is that you take the first step and have some willingness to experiment. Cord-cutting might seem like a complex task on the surface, but the biggest obstacle is really just inertia.
Sign up for Jared's Cord Cutter Weekly newsletter to get this column and other cord-cutting news, insights, and deals delivered to your inbox.