Up until recently, high-fidelity music streaming was pretty much a premium offering that appealed mainly to audiophiles willing to pay more for the privilege. But with Spotify slated to roll out a Hi-Fi tier and Apple Music rumored to follow suit, CD-quality streaming could be poised to go mainstream, particularly if listeners don't have to pay extra for it.
Late last week, Hits Daily Double said it heard chatter from "label sources" that Apple was set to unveil a Hi-Fi music tier in the coming weeks at "the same $9.99-per-user price point as its standard tier," suggesting that Apple Music is looking to offer "a more aggressively priced, higher-quality option" following Spotify's recent price hikes. MacRumors later reported that it found code in the iOS 14.6 beta that bolsters the Hi-Fi music-streaming rumor.
Related products
Q Acoustics Q Active 200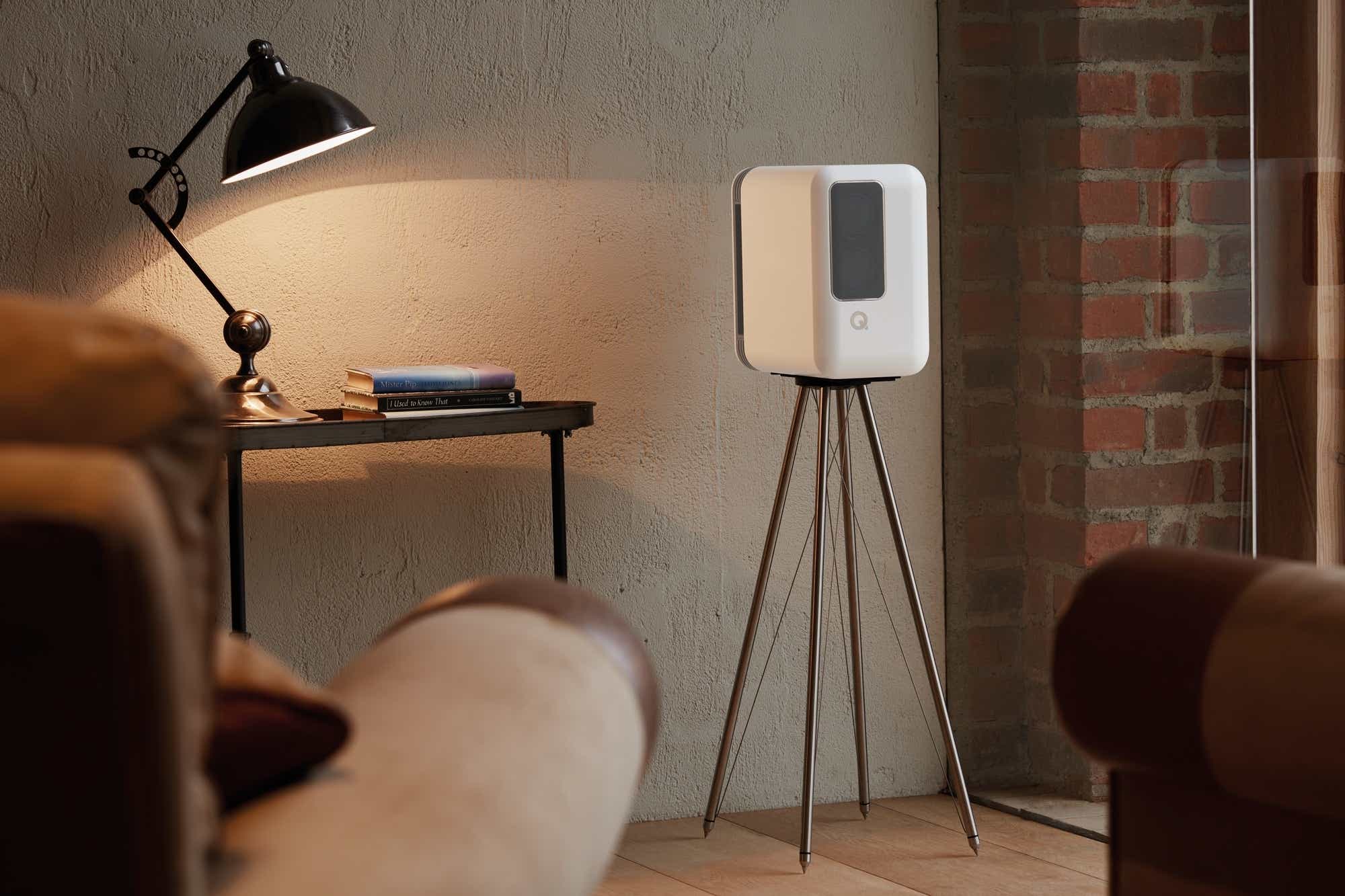 Price When Reviewed:
$1999
Meanwhile, Spotify is set to launch its own "Hifi" tier offering CD-quality music streaming later this year. The streaming giant has yet to announce a hard launch date or pricing, but there's been some intriguing speculation that Spotify might simply "roll the Hifi option into the standard Spotify Premium subscription at no extra cost."
If the rumors of lossless, CD-quality music streaming at—up to now, at least—"lossy" price points are true, they could lead to a shakeup in Hi-Fi music streaming pricing.
Traditionally, 16-bit CD-quality streams have been bundled together with so-called "high-resolution" 24-bit tracks into pricier, high-quality music tiers that typically cost $15 a month or more for individual users.
Amazon Music and Qobuz, for example, both charge $15 a month for their respective HD and "Studio Premiere" tiers, which boast both 16-bit CD-quality and 24-bit high-resolution music, while Tidal's HiFi plan offers 16-bit and 24-bit music, plus MQA tracks, for $20 a month. Deezer has its own $15/month HiFi plan, although it only includes CD-quality tunes.
But if Apple and Spotify, which have only offered lossy streaming up to now, were to roll out CD-quality streaming to their (currently lossy-only) $10-a-month individual plans, that would put pressure on their rivals to rethink their pricing structures—and, more specifically, to uncouple 16-bit tunes from the 24-bit, high-resolution audio streams favored by audiophiles.
Related: Is high-resolution audio really as good as it sounds?
Indeed, there's already evidence that such a shakeup is in the works. As Ecoustics reports, Tidal is in the midst of breaking out separate HiFi (for 16-bit streams) and HiFi Plus (for up to 24-bit music) in Australia. At $17.99 AUD a month, Tidal's new CD-quality HiFi, is still pricier than its standard, lossy-only $11.99 AUD/month Premier tier, but it's also considerably cheaper than its $23.99 AUD-a-month HiFi Plus plan.
In any event, it will be interesting to see if Apple and Spotify takes things even further by rolling CD-quality streaming into their standard $10-a-month individual plans. If that were to happen, the audience for 16-bit music streaming would explode overnight, and it would change the game in terms of how "HD" music tiers are structured and priced.