So, will Apple unveil a new Apple TV during next week's "Spring Loaded" event? No one's quite sure, and even my ever reliable Magic 8 Ball came back with a wishy-washy "Reply hazy, try later."
Mentioned in this article
Apple TV 4K
Price When Reviewed:
32GB $179 | 64GB $199
But while the imminent appearance of a new Apple TV remains up in the air, there's little question about the current state of Apple's set-top box: It's a mess. It's so bad that our own Jared Newman put it on his list of streaming video players not to buy. And even during the height (hopefully) of the pandemic, when the sheltering-in-place world had little to do but stream videos, Apple TV somehow failed to have "a moment," as Bloomberg's Mark Gurman observed.
Now, there's an easy, not-at-all secret recipe for putting Apple TV back on track, although some of the steps (lower prices, anyone?) seem to be anathema in Cupertino. But who knows, maybe if they hear them enough, the execs at Apple Park will sit up and listen.
Lower the price
Let's just cut to the chase, shall we? The time is ripe—beyond ripe—for an Apple TV price cut.
It had actually been eons since I bothered looking up the price tag for an Apple TV 4K (my shell-shocked brain must have blocked out the sticker price when I bought my own a couple of years back). When I finally did, I was appalled: $179, and that's just for the 32GB model. (A 64GB version is a whopping $199.) Even the Apple TV HDRemove non-product link, Apple's "cheap" streaming set-top box, costs an eye-popping $150.
Mentioned in this article
Chromecast with Google TV (4K)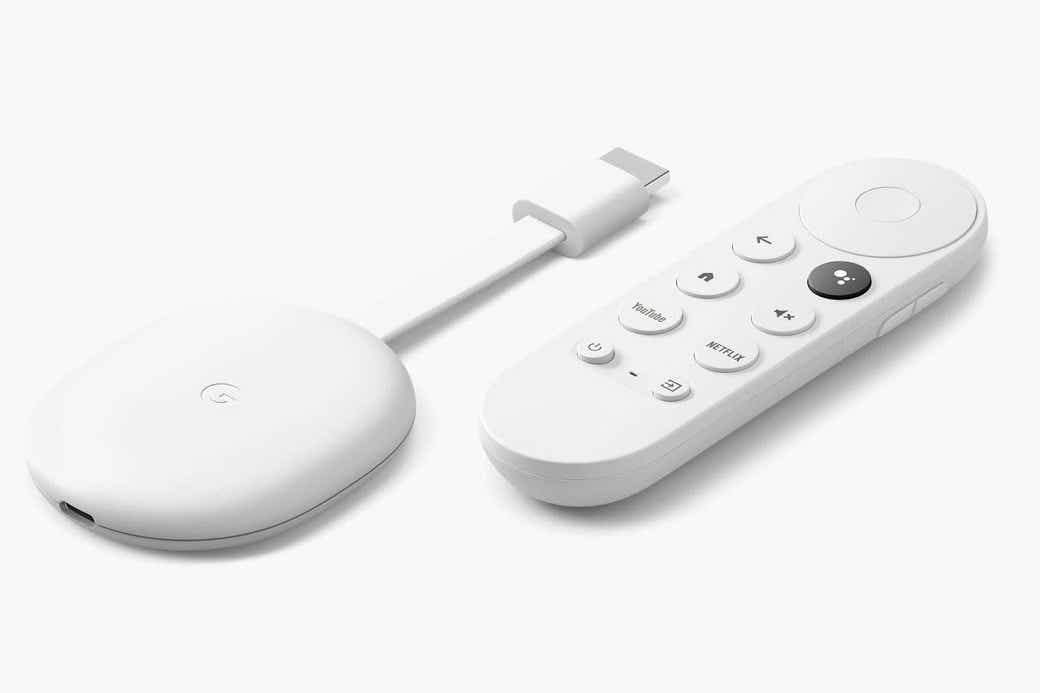 Price When Reviewed:
$49.99
That's just nuts, and everybody knows it.
Looking at the competition, Google's flagship 4K streamer, the Chromecast with Google TV, is just $50, as is Amazon's Fire TV Stick 4K. (Amazon also has the pricier Fire TV Cube, which offers hands-free control of your TV, cable box, and other A/V accessories for $120.) For those who want to splurge, Roku has its top-of-the-line Ultra for $99.
If it were me, I'd chop Apple TV prices, like, immediately. The 64GB Apple TV 4K would be $99 (just drop the 32GB version), and the Apple TV HD would be $49 (which is arguably still too expensive). And moving forward, no Apple TV model would cost more than $99, full stop.
Lose the games
Doubtless, part of the reason for the Apple TV's bloated price tag has been Apple's desire to turn its set-top box into a gaming console, with the A10X Fusion chip (which, granted, also powers the Apple TV's HomeKit features) surely helping to push the Apple TV's price into the stratosphere. (Word has it that an impending Apple TV update will pack an even more powerful Fusion processor.)
Mentioned in this article
Amazon Fire TV Stick 4K
Price When Reviewed:
49.99
Now, look: I'm a gamer. I own a PlayStation 4 (and I'd get a PS5 if I could find one), I have a Nintendo Switch, and I'm a GeForce Now subscriber. I love games!
But for the Apple TV, I say ditch 'em. I've never played a game on my Apple TV, nor do I have any desire to—I have game consoles and a PC for that. The whole gaming angle is a drain on Apple TV's processing resources and a needless distraction for its design team, who should be focused on fixing the sluggish, dated interface (we'll get to that in a moment) rather than trying to make Rayman Adventures on Apple TV happen.
Fix the remote
Oh, the Siri remote. Small enough to slip between the seat cushions of the world's tiniest sofa, and cunningly designed so you'll never hold it the right way on the first go, the Siri-enabled remote is a favorite punching bag for Apple TV owners, who've long been pining for a new, easier-to-use wand.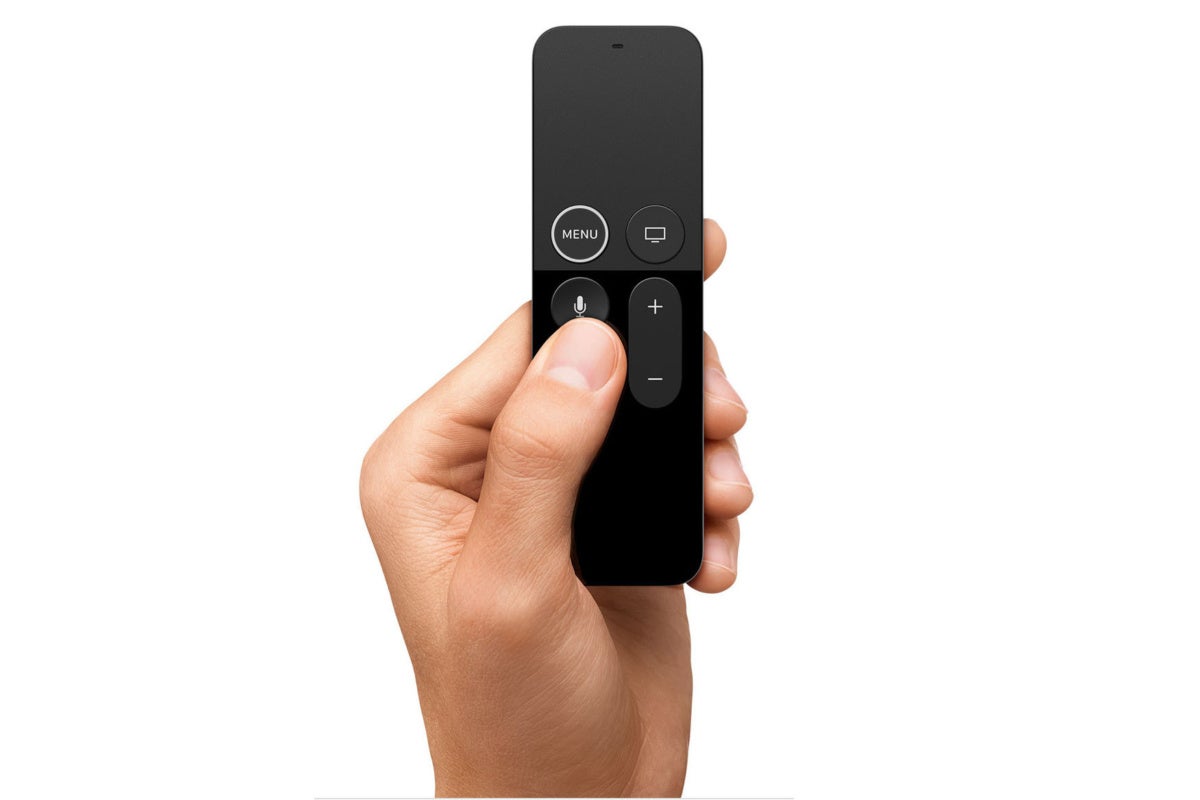 Rumors have been swirling since late last year that Apple was, indeed, looking to fix the Siri remote, which is designed to double as a game controller when held sideways, hence the confusion in terms of which way is up on the remote.
9to5Mac managed to nab leaked images of what appeared to be a promising new version, with the mysterious code name "B519." Unfortunately, B519 turned out to be not a Siri remote replacement but an existing model that Apple designed in consultation with cable companies for cable subscribers.
Mentioned in this article
Roku Ultra (2020)
Price When Reviewed:
$99.99
Even if the B519 remote (which is distributed by an outfit called Universal Electronics) turned out to be a red herring as far as Apple's official remote plans are concerned, it's still a sensible, relatively intuitive-looking device, complete with a circular navigation pad, a "mute" button, and a control layout that makes it obvious which way it should be held.
While the B519 remote might be (as several 9to5Mac commenters wryly observed) too normal for Apple and would be useless for games, a normal remote is precisely what Apple TV needs, and if you ask me, the B519 remote would work just fine.
Fix the interface
Revamping the Apple TV's aging interface isn't as critical as lowering its price, ditching the games and fixing the Siri remote, but it would be a welcome step in the right direction.
With its grid of iPhone-like icons, Apple's tvOS looks an awful lot like iOS, but a TV set-top box isn't a phone. Oh, and rearranging those icons on the tvOS home screen? That's even more rage-inducing than it is on iOS.
In any event, it's time for a tvOS do-over, and losing the grid of dancing icons would be a great first step. Instead, let's have an interface that's suited for a remote rather than our fingertips. And while we're at it, let's reroute the processing power reserved for gaming to make the interface—which has started to feel chuggy over the past few years—feel more fluid.