At a Glance
Expert's Rating
Pros
Fabulous active noise cancellation
Very good sound
User-friendly controls
Cons
No EQ provisions
No battery level indicator
Somewhat stiff ear cup and headband padding
Our Verdict
This handsome Bluetooth headphone delivers very good audio performance highly effective noise cancellation.
Best Prices Today: Phiaton 900 Legacy
I liked their look right off the bat, but Phiaton's 900 Legacy active noise-cancelling headphones gave me a bit of a scare when I heard the somewhat muffled voice feedback telling me the headset was turned on. If that was to be the fidelity of a pair of $250 headphones, Phiaton wasn't going to be happy with this review.
Fortunately for all involved, when I actually started listening to movies and music, sonic goodness was upon me and I ended up quite enjoying my 900 Legacy experience. Especially the excellent noise cancellation.
This review is part of TechHive's coverage of the best headphones, where you'll find reviews of competing products, plus a buyer's guide to the features you should consider when shopping for this type of product.
Design and features
The 900 Legacy headset has a comfortable fit: the cup pads are tall enough to keep your ears off the speaker grills, and the headband pad is thick enough to do the same for your pate. That said, the pads are a bit stiffer and not as comfortable than those on the pillowy Wyze headphones I reviewed recently, so I'd give a slightly lower mark in the comfort category.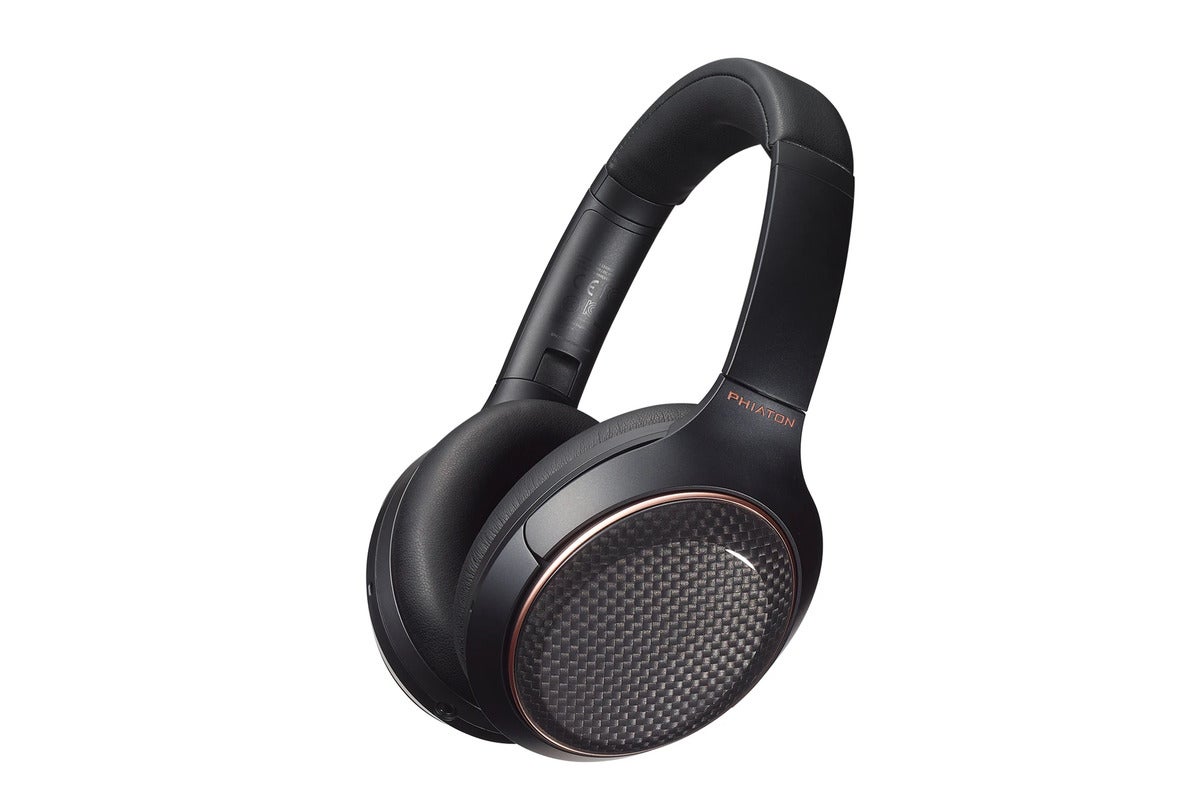 Mentioned in this article
Marshall Major IV
The power and noise-cancellation buttons are located on the left cup, along with two mics for making phone calls. A USB-C charging port and status light are also on the left cup. Other functionality (mute, volume up/down, answer/end calls, etc.) is invoked using touch controls on the outside surface of the right cup, which is also home to a 3.5mm audio jack. There are also mics on each cup dedicated to noise cancellation.
I run hot and cold on the touch method in vogue these days. It works well if you're careful, but being somewhat ham-handed, I sometimes unintentionally change the volume or trigger other controls when I lay them down. These days, my favorite headphone control concept is the Marshall Major IV joystick.
These headphones use Bluetooth 5.0 and they support the aptX HD codec for high-resolution audio streaming (up to 24-bit resolution with sampling rates as high as 192kHz).
A shoutout to Phiaton for actually naming the ability to use the headphones via the included 3.5mm cable (a feature just about every Bluetooth headset has). They call it Everyplay-X. Now that's marketing. There's a hard-shell carrying case and a USB-C-to-USB-A charging cable in the box as well.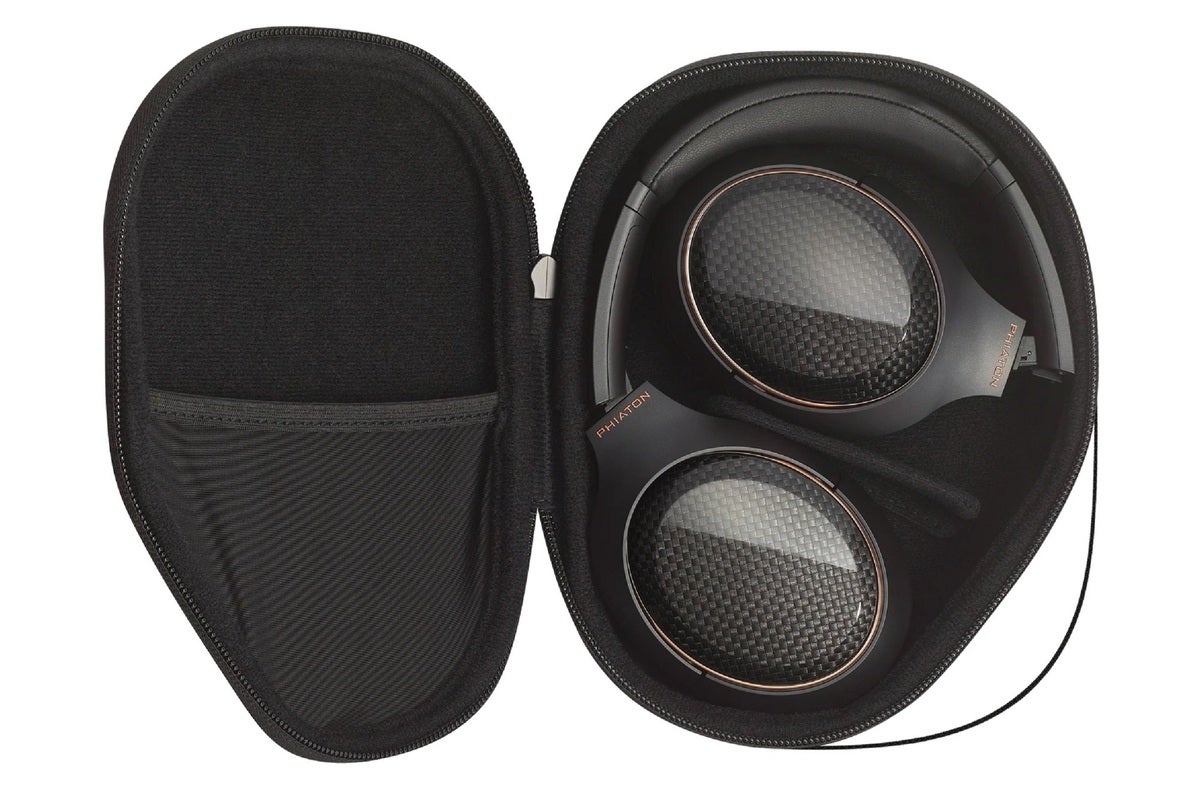 Sound and battery life
The Phiaton 900 Legacy aren't the best headphones I've heard, but they do offer a balanced sound that arguably provides just the right amount of bass, mid-range definition, and high-end. I found the mid-range and high-end a bit more subdued than I like, but that's only when I'm being picayune. I forgot about it in short order.
As sound is largely a matter of taste, the above is not really a complaint, especially given the mileage on my ears. That said, I would've appreciated an app or the ability to EQ the headset to my preference.
The 900 Legacy's noise cancellation, on the other hand, is absolutely fantastic—the best I've heard. It even drastically reduces the click noises of my keyboard as I type. I like it. Even better, I found only an extremely mild difference between the sound with noise cancellation turned on and off. Sonic disparity is a bit of a weakness for the budget-priced Wyze headphones I reviewed recently. An A++ to offset that comfort A-.
An overnight charge eliminated the audible voice warning (and red status light) about low battery level I received when I pulled the 900 Legacy's out of the box. After a week and a half of use, the set was still chugging merrily along with no subsequent warning. Phiaton claims 43 hours of listening time—even with active noise cancellation enabled—but I didn't have enough time on the headset to verify that. If you do drain the battery, Phiaton says a 10-minute charge will yield four hours listening time.
Conclusion
The Phiaton 900 Legacy headphones are among the best I've tried sound-wise, and absolutely the best at noise reduction. My only slight issue is that for $250, I'd like an EQ, so I can tailor the sound to my tastes. Picky, picky. These are excellent headphones.
This article was edited on 12/28/2020 to remove the comment about no way to check the battery level. Pressing the power button twice will provide a voice notification. We stil would like to hear it upon power on.
Best Prices Today: Phiaton 900 Legacy