At a Glance
Expert's Rating
Pros
Combines over-the-air and Sling TV channels in one app
Built-in hard drive simplifies setup
No subscription fees for DVR service
Cons
Can't pause live TV, auto-skip ads, or get a visual preview while fast forwarding
Limited ways to find and record over-the-air programs
No 60-frames-per-second or surround-sound support
Our Verdict
This over-the-air DVR has a built-in hard drive and plays nicely with Sling TV, but our biggest gripes haven't changed.
Best Prices Today: AirTV Anywhere
The AirTV Anywhere is by no means the best over-the-air DVR for cord cutters, but it's an okay option for Sling TV subscribers.
Like previous AirTV DVRs, the AirTV Anywhere streams video from an antenna directly into the Sling TV app, providing over-the-air and cable TV channels all in one place. But while earlier AirTV tuners required an external hard drive to record those over-the-air broadcasts, the AirTV Anywhere has 1TB drive built in. It also doubles the number of onboard tuners compared to the previous model, so you can watch or record up to four broadcast channels at a time instead of two.
This review is part of TechHive's coverage of the best over-the-air DVRs for cord-cutters, where you'll find reviews of competing products, plus a buyer's guide to the features you should consider when shopping for this type of product.
Mentioned in this article
Amazon Fire TV Recast (75-hour model)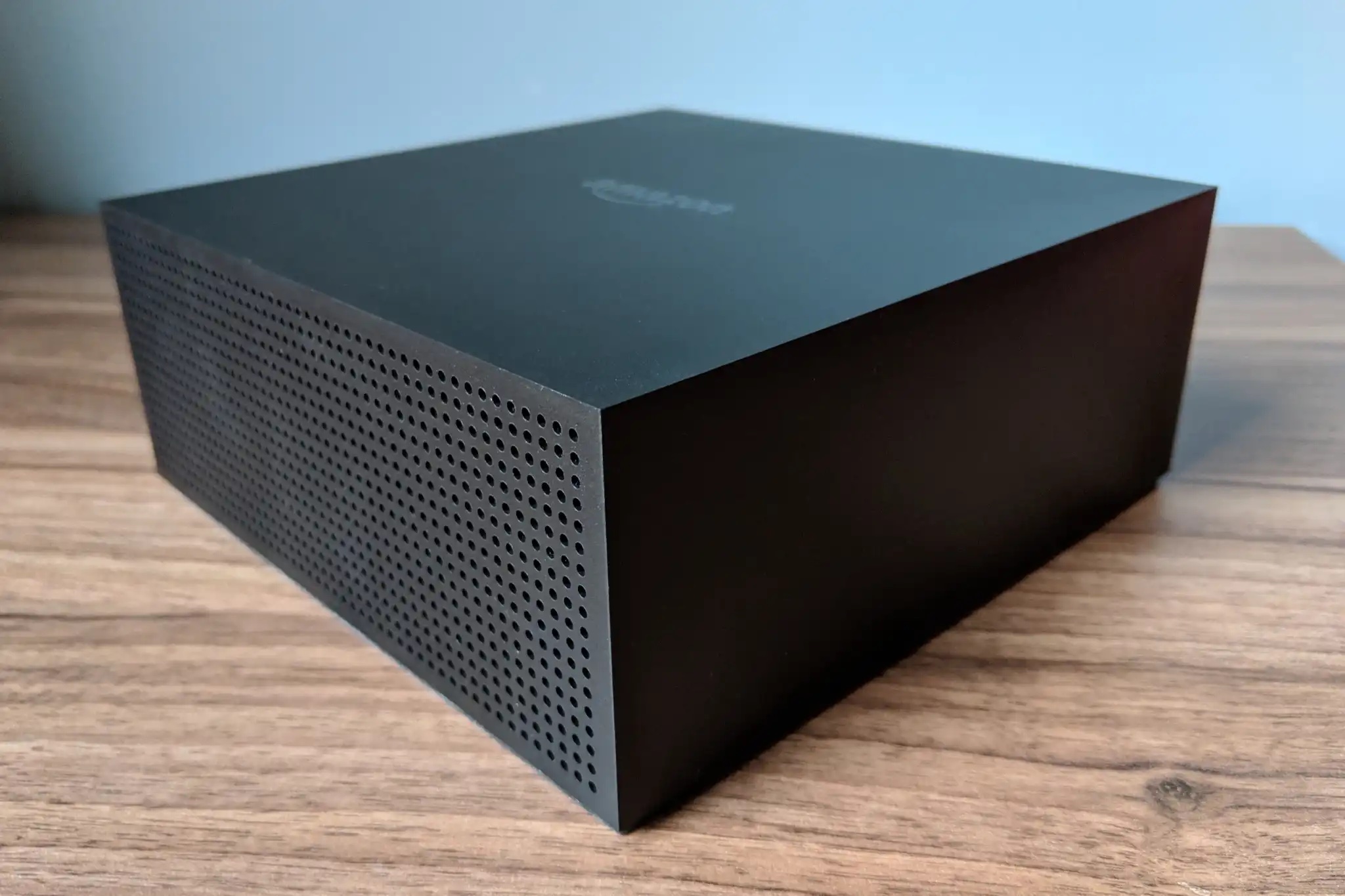 Price When Reviewed:
$229.99
Still, the new hardware doesn't fix any major faults from earlier AirTV models, such as middling video quality and bare-bones DVR features. At $200 with no additional subscription fees, it's a fine way to add the local channels that Sling TV otherwise lacks, but those who don't subscribe to Sling will find more compelling over-the-air DVR options elsewhere.
From your antenna to the Sling app
As with other networked TV tuners, such as Nuvyyo's Tablo and Amazon's Fire TV Recast, the AirTV Anywhere does not plug directly into your television. Instead, you plug an antenna into the AirTV, then set it up wherever you get the best over-the-air signal. The AirTV then connects to your home network over ethernet or Wi-Fi and streams local channels into the Sling TV app on other devices.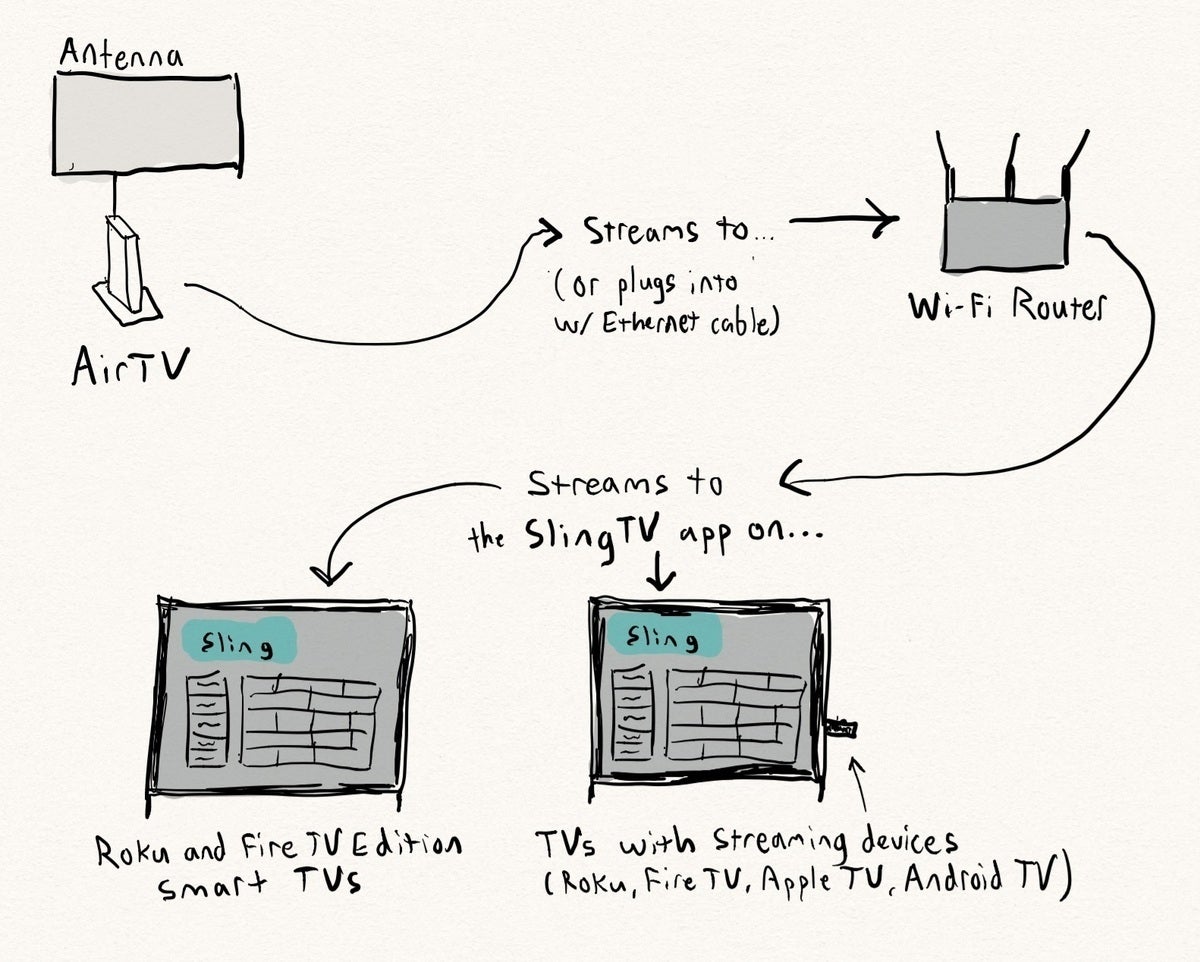 The main advantage of a networked tuner is that you don't need separate antennas or DVRs for each TV. Just a single AirTV device can serve multiple televisions throughout the home.
But you'll still need streaming devices hooked up to each TV, and AirTV's device compatibility list is shorter than that of Sling itself. AirTV can stream video to the Sling app on Roku, Amazon Fire TV, Android TV, Apple TV, iOS, or Android mobile devices. Other devices that Sling supports (such as web browsers, Xbox consoles, and smart TVs from Samsung and LG) are incompatible.
Corporate synergies
Sling TV and AirTV are both subsidiaries of Dish Network, which explains why they play so nicely together. In most markets, a Sling TV subscription won't get you any local channels—a handful of big cities carry NBC and Fox stations, but that's it—so AirTV helps fill the gaps.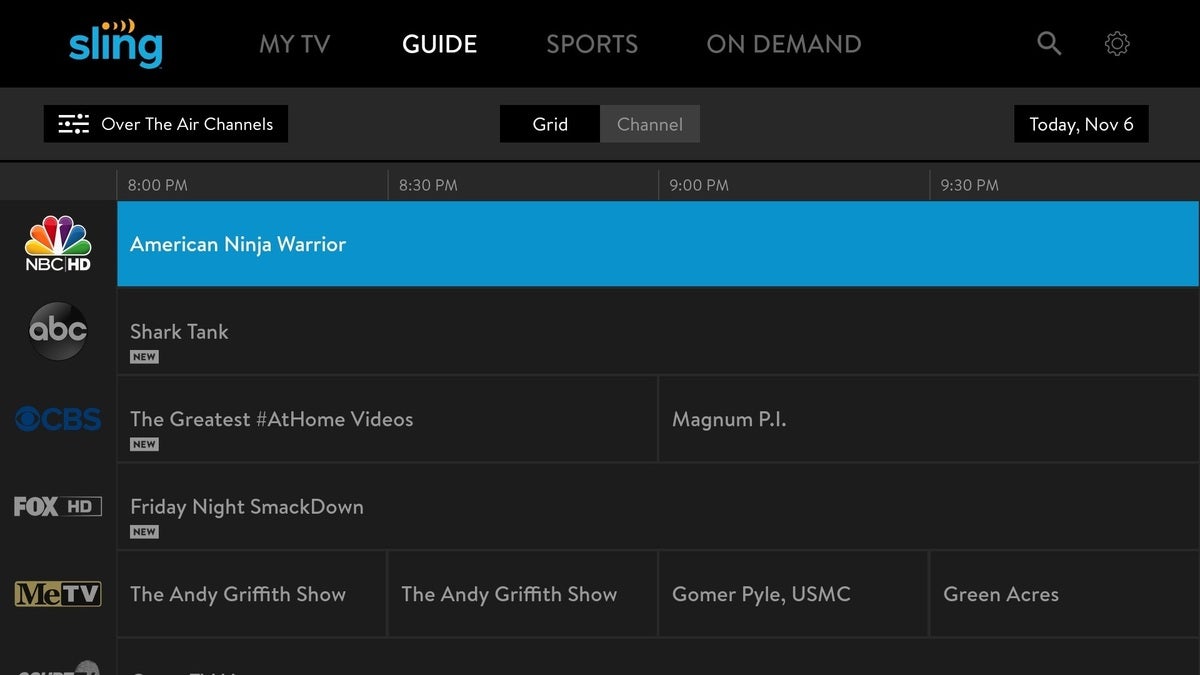 For the most part, this act of synergy works pretty well. Local stations appear in Sling's grid guide just like any other channel, and you can add local channels to your favorites list for quick access. Your DVR list will include recordings from both local and Sling channels as well. All this beats having to switch to another app or input just to watch broadcast TV.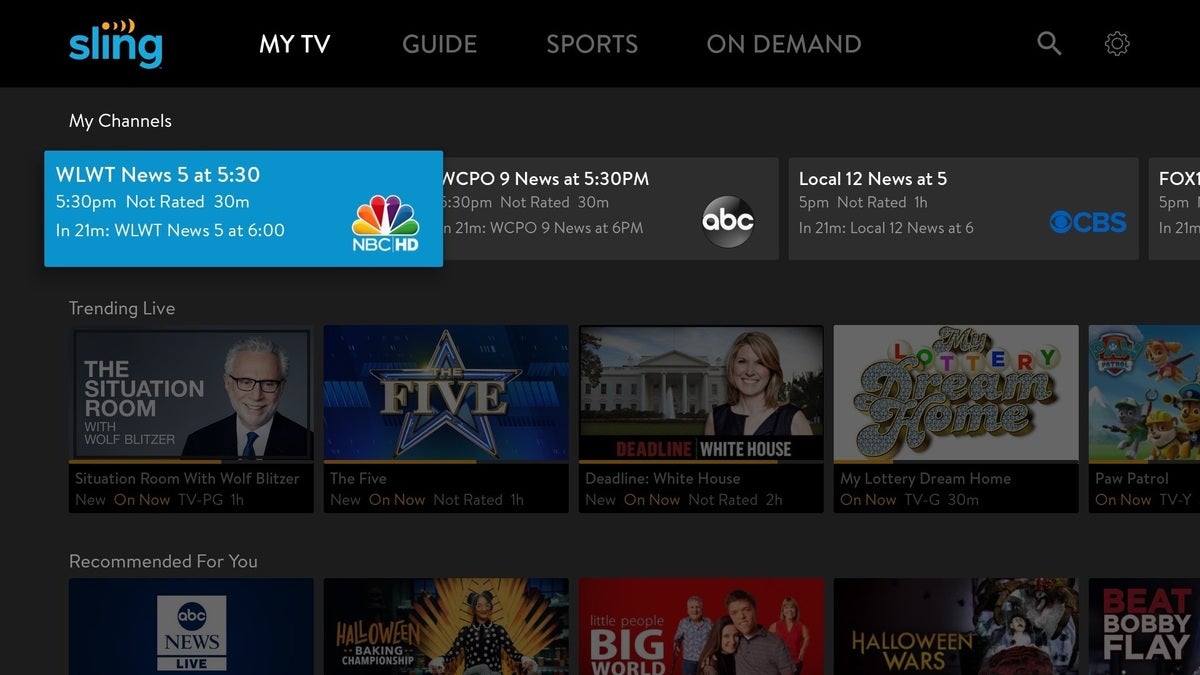 But there are some areas where the integration falls short. Local programming doesn't show up in Sling's search results or in its Sports menu, so it's hard to track down specific shows to record, and if the same show is available on both cable and over-the-air channels, Sling lists their recordings separately. Sling has never seemed fully committed to marrying these two worlds, and that hasn't changed with the AirTV Anywhere.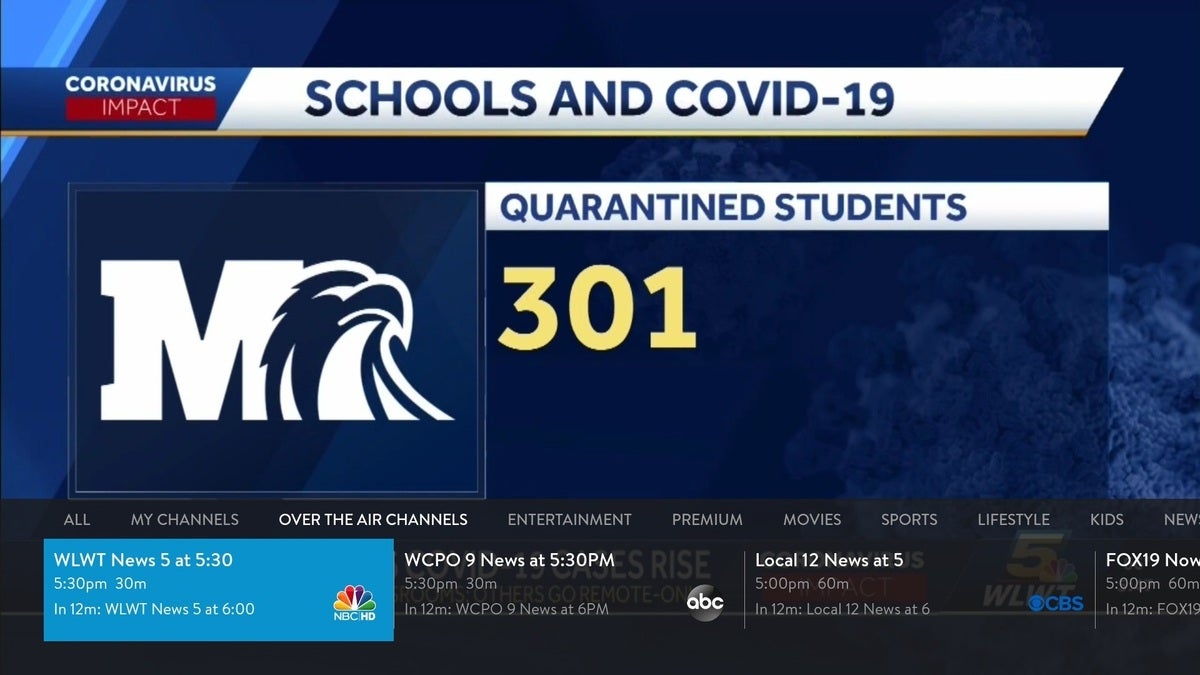 Live TV and DVR downsides
It's worth noting that you don't have to be a Sling TV subscriber to use AirTV Anywhere. But without that slick integration, AirTV's weaknesses as a DVR become even clearer.
Mentioned in this article
Nuvyyo Tablo Quad DVR
Price When Reviewed:
$199.99
Video quality is still an issue on AirTV, with interlaced channels (that is, those broadcasting at 480i or 1080i) topping out at 30 frames per second on all devices. Only channels that broadcast at 720p resolution provide 60-frames-per-second video, which makes sports, news, and talk shows look smooth. As with previous AirTV models, the AirTV Anywhere doesn't support surround sound, either.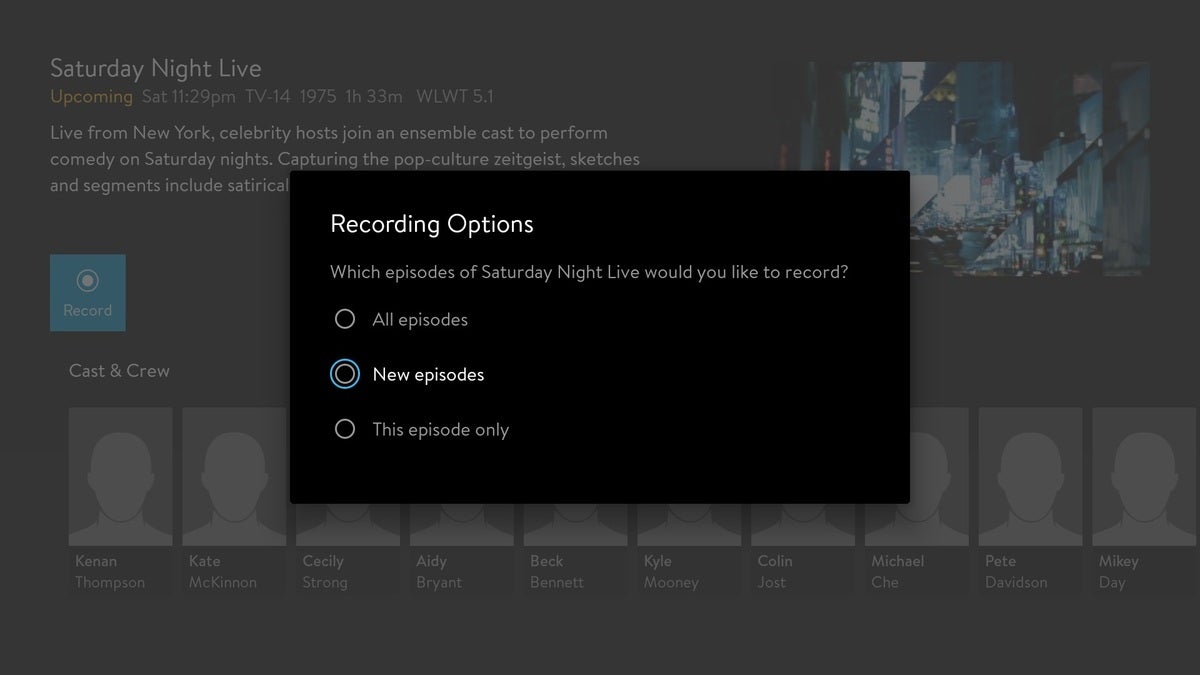 DVR capabilities remains a letdown as well. When setting up a recording, the Sling app only provides three options: All episodes, new episodes, or a single episode. You can't add padding time to recordings, schedule manual recordings, or automatically discard older episodes of a show. And while the Sling app provides a one-time alert if you schedule more than four recordings at a time, there's no schedule view or priority list to help avoid future conflicts.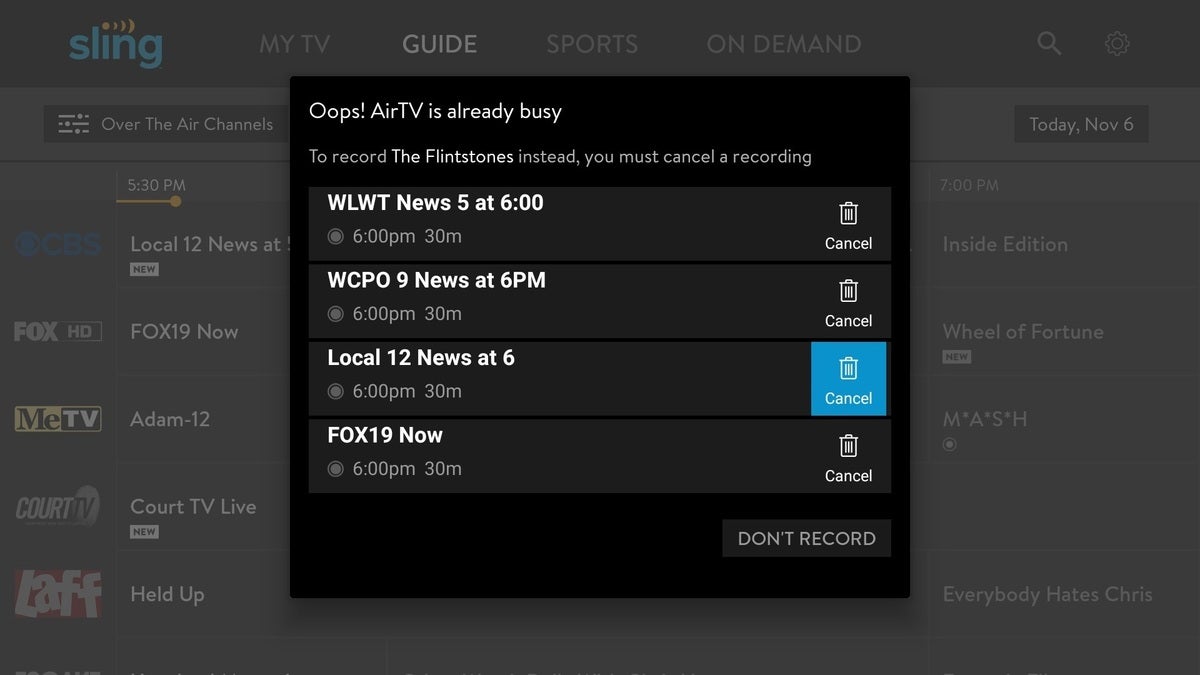 The playback experience is even worse. The Sling app doesn't let you pause or rewind live TV channels, and it doesn't show a visual preview when you're fast forwarding or rewinding through recordings. All this makes avoiding commercial breaks a hassle.
Other options abound
Given that DVR isn't a strong suit, there's still a solid case for getting the AirTV 2 instead of the newer AirTV Anywhere. It only has two tuners instead of four, and doesn't have a built-in hard drive, but it's also cheaper at $99. And if you do decide to add DVR functionality, you can add a larger USB drive for less. (The AirTV Anywhere doesn't support external drives despite the USB port on the back.)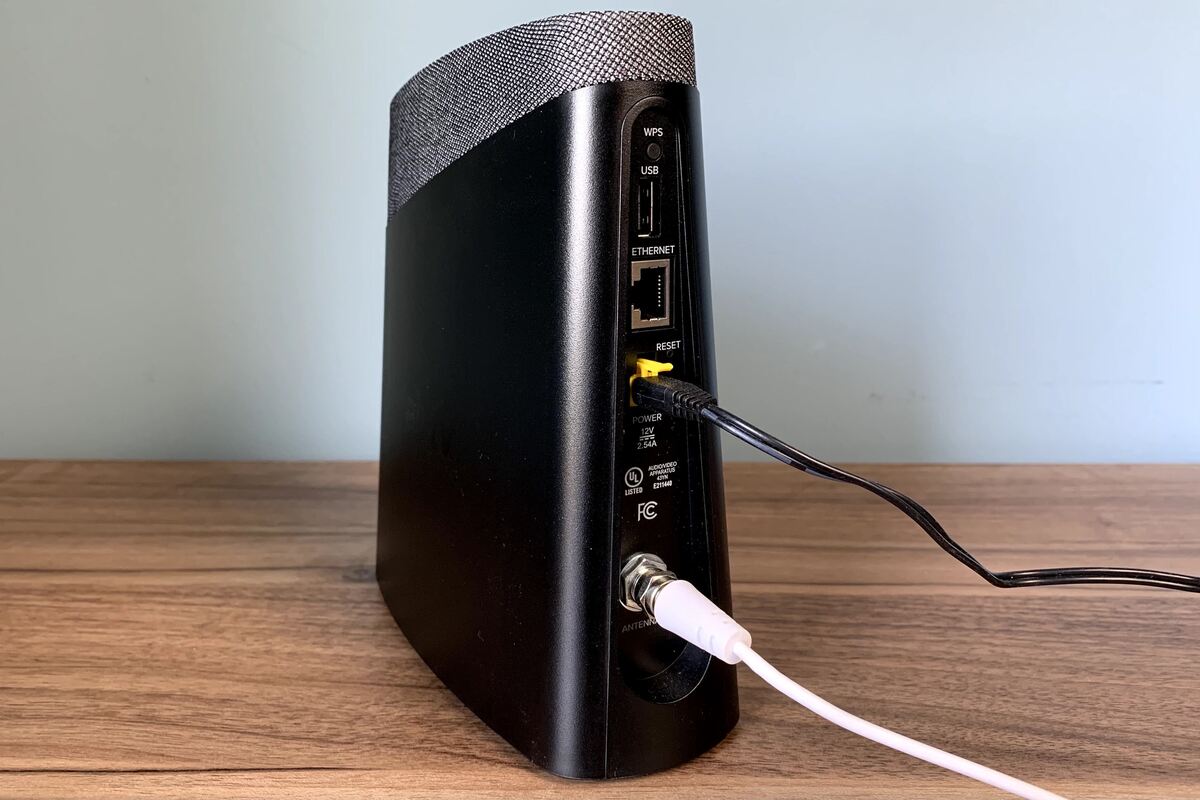 But if you care about a great over-the-air DVR experience, other solutions do a much better job.
Tablo DVR has more recording options, thumbnail previews, and broader device support. It's more expensive at $240 for a comparable quad-tuner model with built-in storage, and most DVR features require a subscription, but it's worth the added expense. Can't stomach a subscription? Amazon's Fire TV Recast ($280 for the quad-tuner model) offers a great recording and playback experience on Fire TV devices, and you can even view Sling and over-the-air channels together in Amazon's live channel guide. Power users can also look to Channels or Plex for powerful over-the-air DVRs with excellent video quality and ad skipping.
The AirTV Anywhere is a slightly better DVR than its predecessors, if only because its built-in hard drive and extra tuners introduce fewer potential nuisances, but new hardware can only accomplish so much. AirTV's issues are more fundamental, and sadly, still unfixed.
Best Prices Today: AirTV Anywhere