At a Glance
Expert's Rating
Pros
Customizable home screen can recommend content
Powerful Google Assistant voice search
Chromecast built in
Cons
Choppy, laggy, sluggish performance
Hulu is practically unusable
Remote lacks IR control
Pricey for a 1080p streaming device
Our Verdict
An inexpensive Android TV streamer is a great idea, but the execution in this case is a mess.
With a $50 list price, the Xiaomi Mi TV Stick aims to be a relatively cheap Android TV streaming dongle for 1080p televisions. Like other Android TV devices, it offers Google Assistant voice controls, Chromecast support, and a slick menu for recommending things to watch.
But all that is undermined by the Mi TV Stick's performance, which ranges from just average (in apps like Netflix and HBO) to unusable (in Hulu). Combined with a chintzy remote and the likelihood of a much more interesting Android TV device just around the corner—that is, Google's own "Sabrina" streaming dongle—the Xiaomi Mi TV Stick doesn't offer much in its favor.
This review is part of TechHive's coverage of the best media streamers, where you'll find reviews of competing products, plus a buyer's guide to the features you should consider when shopping for this type of product.
Slow stick, cheap remote
In the same vein as Amazon's Fire TV Stick and Roku's Streaming Stick+, the Mi TV Stick is a finger-length device that plugs directly into the HDMI slot on modern televisions. Depending on the arrangement of your TV's HDMI ports, you may need a short HDMI extender cable to make the Mi TV Stick fit; fortunately Xiaomi now includes one in the box.
For tech specs, the Mi TV Stick uses a Cortex-A53 quad-core processor and Mali-450 GPU with 1GB of RAM and 8GB of onboard storage. The components are similar to what Xiaomi has used in its previous Android TV players, the Mi Box and Mi Box S, but it has half as much RAM as those devices, and it doesn't support 4K video.
A better choice
Amazon Fire TV Stick 4K
Price When Reviewed:
49.99
In practice, the hardware results in a sluggish experience. The system routinely vacillates between smooth and choppy frame rates while scrolling through menus, and the home screen can take upwards of five seconds to reload after exiting an app. Even just pressing a button on the remote often fails to produce an immediate response.
Hulu, for whatever reason, seems to bring out the worst of these issues. Scrolling around the app causes the Mi TV Stick to freeze for seconds at a time, and it occasionally becomes so tripped up that it just crashes back to the home screen. Crashing also occurred during media playback, usually while trying to fast forward or adjust the device's volume.
The fact that Xiaomi hasn't fixed issues with one of the most popular streaming services doesn't instill confidence, especially since some early adopters of the Mi TV Stick have been complaining about the matter since last August. Xiaomi says the performance issues in apps like Hulu may have to do with it being an EU version of the hardware, rather than the U.S. version that's launching later this year. We'll reevaluate once that version is available, but in the meantime, buyers will need to exercise caution as the EU model is selling on Amazon right now.
The remote, meanwhile, is also a letdown, though not a surprising one since it's nearly identical to what shipped with 2018's Mi Box S. (The only difference: It now has a shortcut button for Amazon Prime Video.) The minimalist remote has a hollow, cheap feel to it; more importantly, it lacks an infrared emitter for direct control of TV volume and power. The best you can do is control the Mi TV Stick's internal volume level (which tops out at whatever maximum you've set on the TV itself), or use HDMI-CEC to control a connected sound system. In 2020, there's really no excuse for this omission.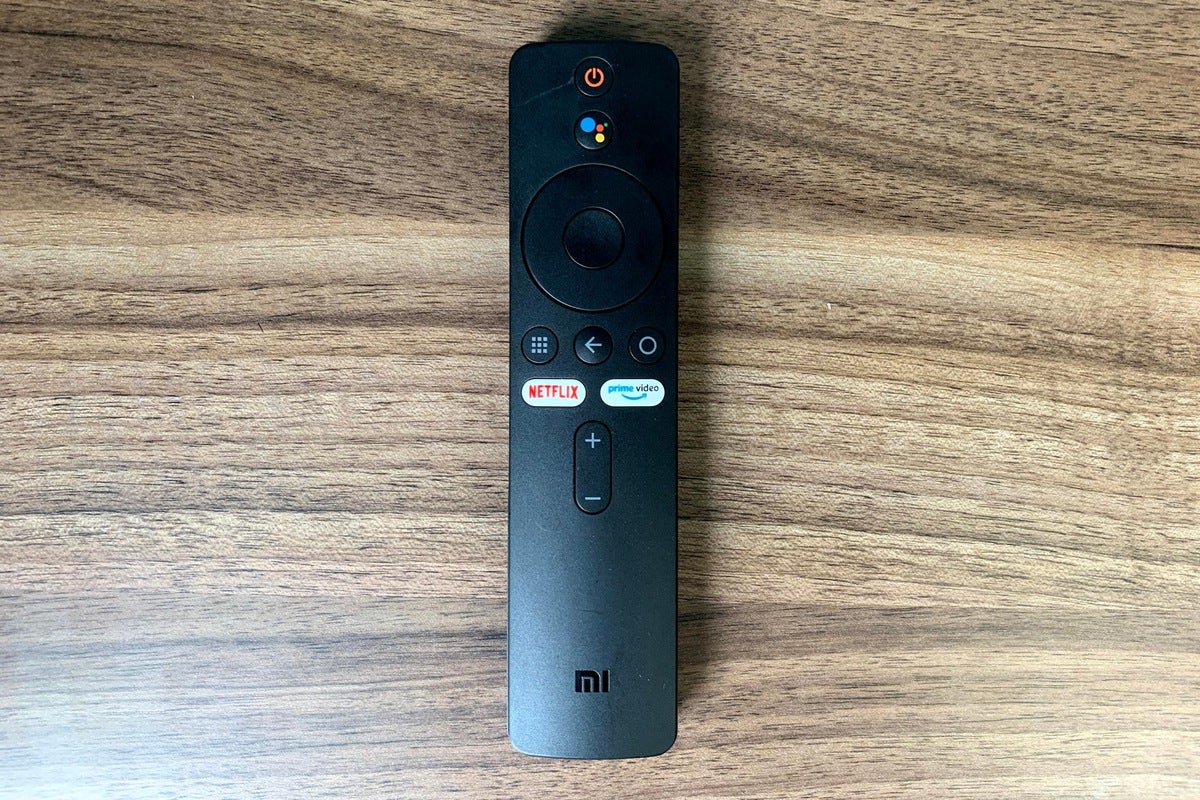 Also worth noting: There are no additional ports on the Mi TV Stick, aside from Micro-USB for power. While some Android TV devices can gain a USB port through a USB-OTG cable, this didn't work with the Mi TV Stick. Both an Xbox One controller and a USB thumb drive failed to register through the USB-OTG cable, and plugging in a USB keyboard caused the device to reboot.
Android TV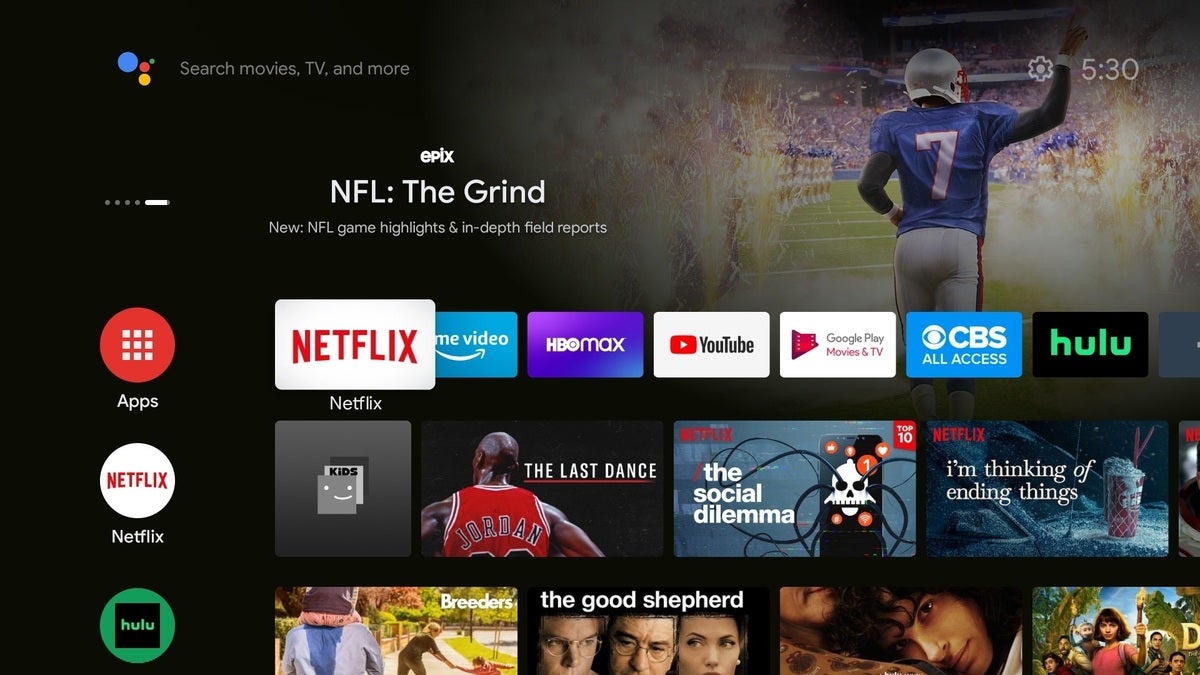 The Mi TV Stick's hardware is especially disappointing because the underlying Android TV software has gotten quite good. App availability—once the Achilles heel of Android TV—is no longer an issue, as the platform now offers pretty much every streaming service you might want. With Amazon continuing to fight with WarnerMedia and NBCUniversal over money, the presence of HBO Max and Peacock on Android TV even gives the platform something of an edge. (You can finally get Peacock on Roku devices.)
The Android TV home screen takes some getting used to, but it can be really useful if you spend some time tailoring it to your liking. At the top of the screen—beyond a now-obligatory row of teaser content—is a customizable row of quick-launch app shortcuts. Underneath that are a series of "channel" rows from different apps, providing recommendations on what to watch. By scrolling to the left of any channel row, you can remove it or rearrange its order on the home screen.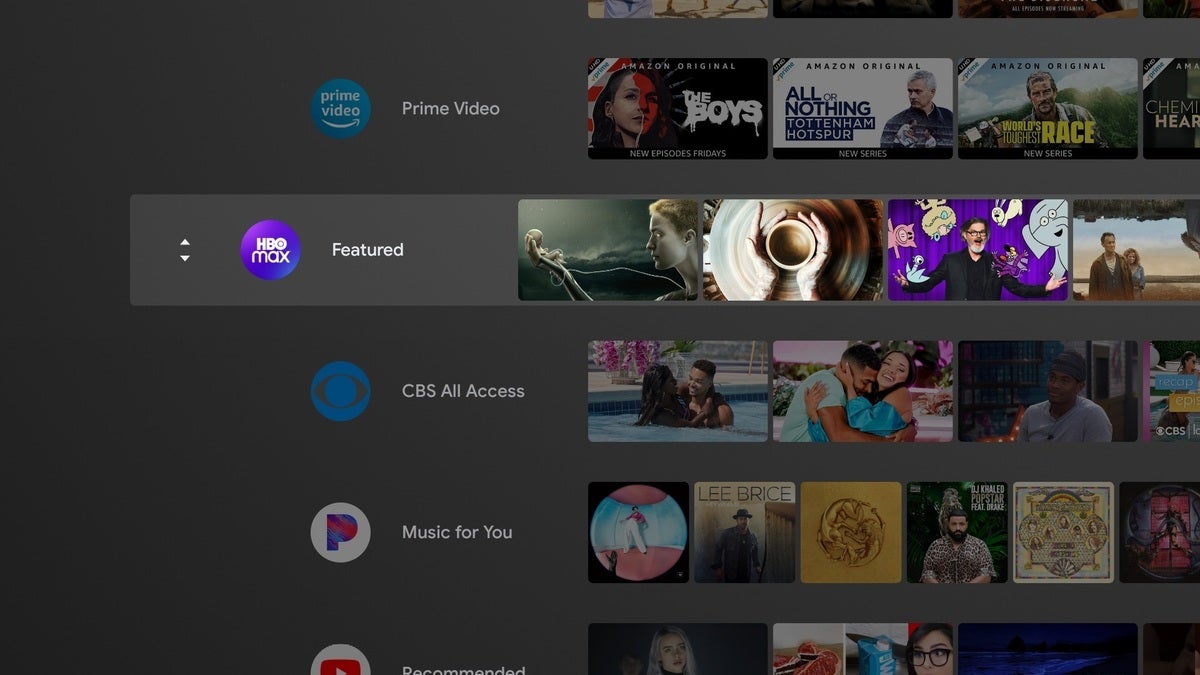 While you'll still have to dig into individual apps to see their full catalogs, being able to glance at suggestions from across Netflix, Hulu, Amazon Prime, HBO Max, Disney+, and other streaming sources is pretty handy. The only problem is with Android TV's "Play Next" row, which is supposed to help you quickly resume any shows you're already watching. Many streaming sources continue to ignore this feature of Android TV, rendering it largely useless.
Also a better choice
Roku Streaming Stick+
Price When Reviewed:
$69.99
Other hallmarks of Android TV are present on the Xiaomi Mi TV Stick as well. With the Google Assistant button on the remote, you can launch videos directly in supported apps such as Netflix and HBO Max; search by genre, actor, or director; control smart-home devices; or play music in apps like Spotify and YouTube Music.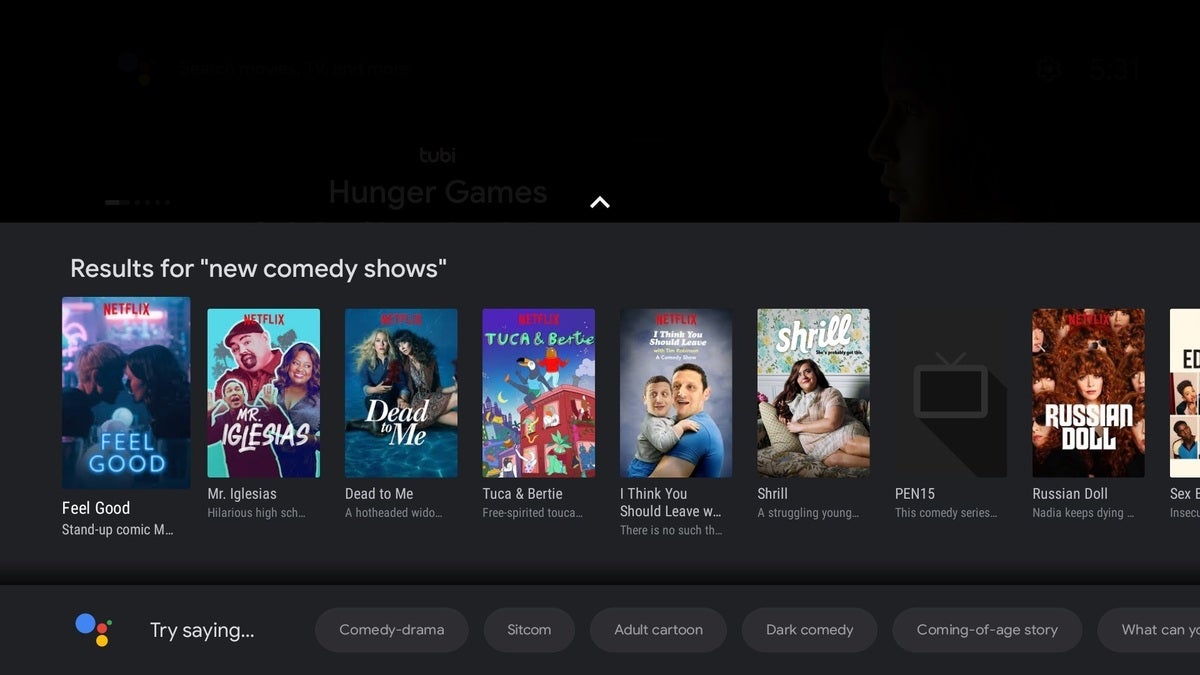 Having Chromecast support built in also comes in handy when you're using a phone or tablet and want to launch videos without having to grab the remote, and the system works nicely with Bluetooth headphones when you want to listen privately.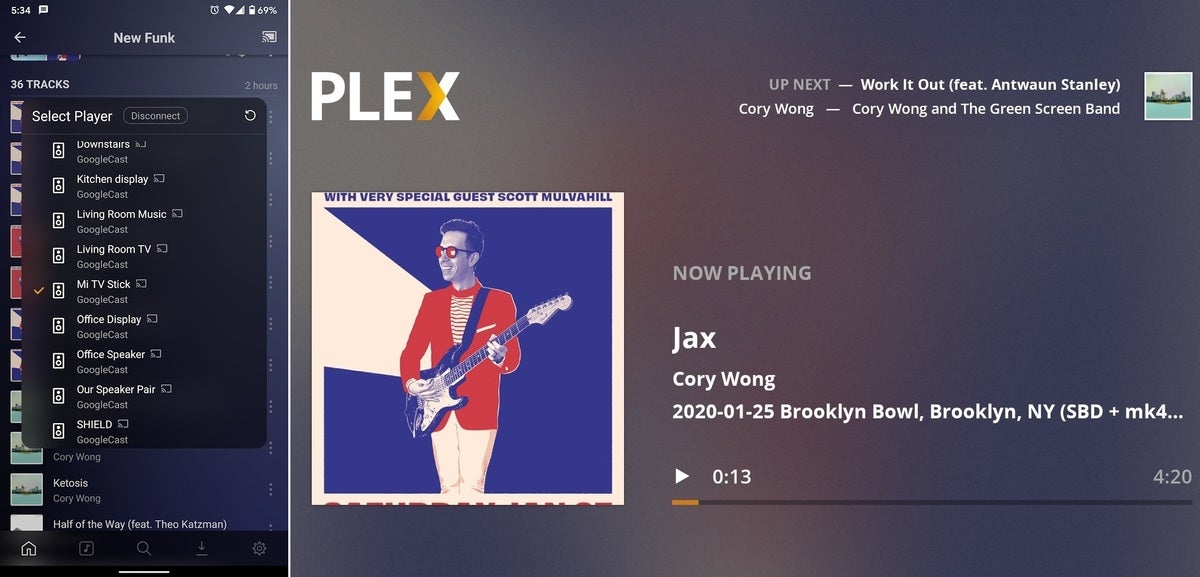 But in some areas, Android TV still seems unrefined. Google Assistant has some odd blind spots—it can't search the Amazon Prime catalog, for instance, and I got an error while trying to launch CBS All Access content—and using Google Photos albums as a screensaver doesn't seem to work on the Mi TV Stick like it does on actual Chromecast devices. Android TV also lacks a single-sign-on feature for TV Everywhere apps, akin to what's available on Apple TV, Fire TV, and Roku devices. Overall, though, it's become a competent TV operating system with some unique perks.
The big question mark
Although Xiaomi just recently launched the Mi TV Stick in the United States, the possibility of a better budget Android TV device from Google looms large. That device, codenamed "Sabrina" and reportedly called Chromecast with Google TV, will likely be announced on September 30 with a price of $50 to $60. Rumors suggest that it will support 4K streaming, unlike the Mi TV Stick, and it might have a redesigned home screen to boot.
Those who want a low-cost Android TV device would be well-advised to wait and see what Google brings. But even on its own merits, the Xiaomi Mi TV Stick is a tough sell.
For the same $50 asking price, you can get either a Roku Streaming Stick+ or an Amazon Fire TV Stick 4K, both of which offer much better performance, more capable remote controls, and 4K HDR video support. We can only hope Google will fare better at offering a compelling alternative to these budget streamers than Xiaomi has.