At a Glance
Expert's Rating
Pros
Fast CPU
Excellent, mature operating system
Vast app ecosystem
Cons
Absence of multi-gig ethernet support limits throughput
NVMe caching wasn't as effective as expected
Our Verdict
We were excited to see this two-bay box arrive, but the performance of its NVMe caching wasn't high as we expected, and the lack of multi-gig ethernet limits throughput. It's a fine box with a great OS and software, but it already seems a tad dated.
Synolgy's DS720+ is a fine two-bay NAS box—as far as it goes. Onboard are the always excellent DSM operating system, tons of streaming and backup apps, and even the Synology Office lightweight online business suite. It also features two M.2/NVMe slots, giving you the option to add caching SSDs that will accelerate small transactions.
Alas, Synology didn't ice the rather expensive ($400 unpopulated on Amazon) DS720+ cake with the multi-gig ethernet that other companies are moving to, which leaves a lot of performance potential unrealized.
This review is part of TechHive's coverage of the best NAS boxes for media streaming and backup, where you'll find reviews of competing products, plus a buyer's guide to the features you should consider when shopping for this type of product.
Design and features
Synology's been at the NAS game for a very long time, so it's not surprising that the DS720+ nails the traditional basics. It's solidly constructed, styled in down-to-business flat black, and sports two lockable (not secure), front-accessible, easy-change bays. Call it good-looking, in a staid fashion.
Mentioned in this article
QNAP TS-253D NAS box (two-bay, unpopulated)
The M.2 2280 (22mm wide, 80mm long) NVMe slots I spoke of are easily accessible via pop-open compartments on the bottom of the unit. Even better, bendable plastic tabs rather than screws hold the SSDs in place. This facilitates super quick installation and replacement.
The front of the box is home to the power button, a USB port for quick copying of data from thumb drives and the like, and the status lights. The back of the box features a pair of gigabit ethernet ports, a second USB port, an eSATA port (for drive expansion with the devices such as the Synology DX517 Expansion Unit), a Kensington lock port, the four-pin power socket, and a reset button.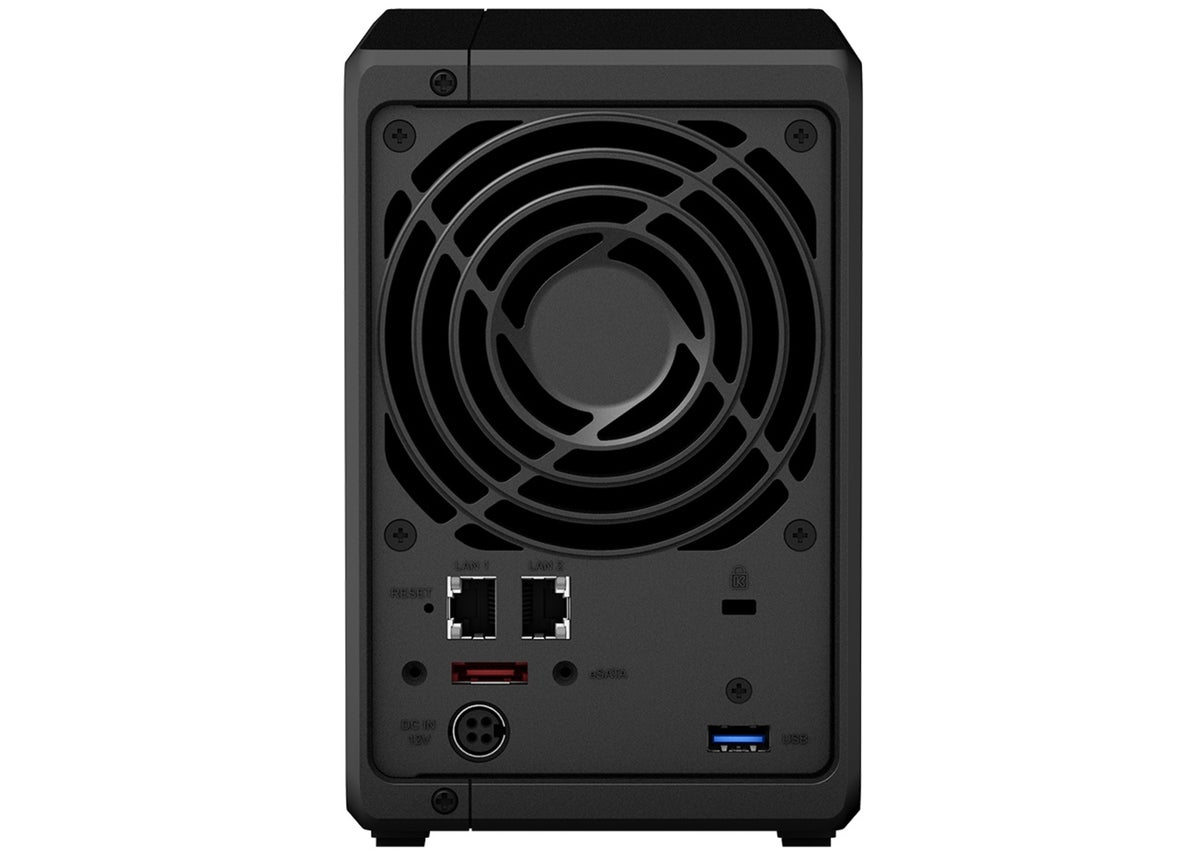 Processing comes courtesy of a fast, four-core Intel Celeron J4125 fed by 2GB of DDR4 DRAM (expandable to 6GB).
Note that while the box has only gigabit ethernet ports, it is possible to inject drivers for some 2.5GbE USB adapters via the command line. I've done it, but it's not something the average home user looking to stream and back up is going to want to hassle with.
Operating system and apps
Configuring a Synology NAS box (or just about any of its competitors these days) is identical to using a PC, except that the desktop appears in a browser window. Synology was the first company to go this route, so kudos for trailblazing. Overall, it's a lot of fun and easy to use.
That said, it could be even easier to use. A lack of differentiation in control panel icons, for example, remains an issue. The shapes are different, but far too many share the same colors—a rookie mistake. Take a look below and see if you can easily spot exactly what you want (choose one, look away, look back).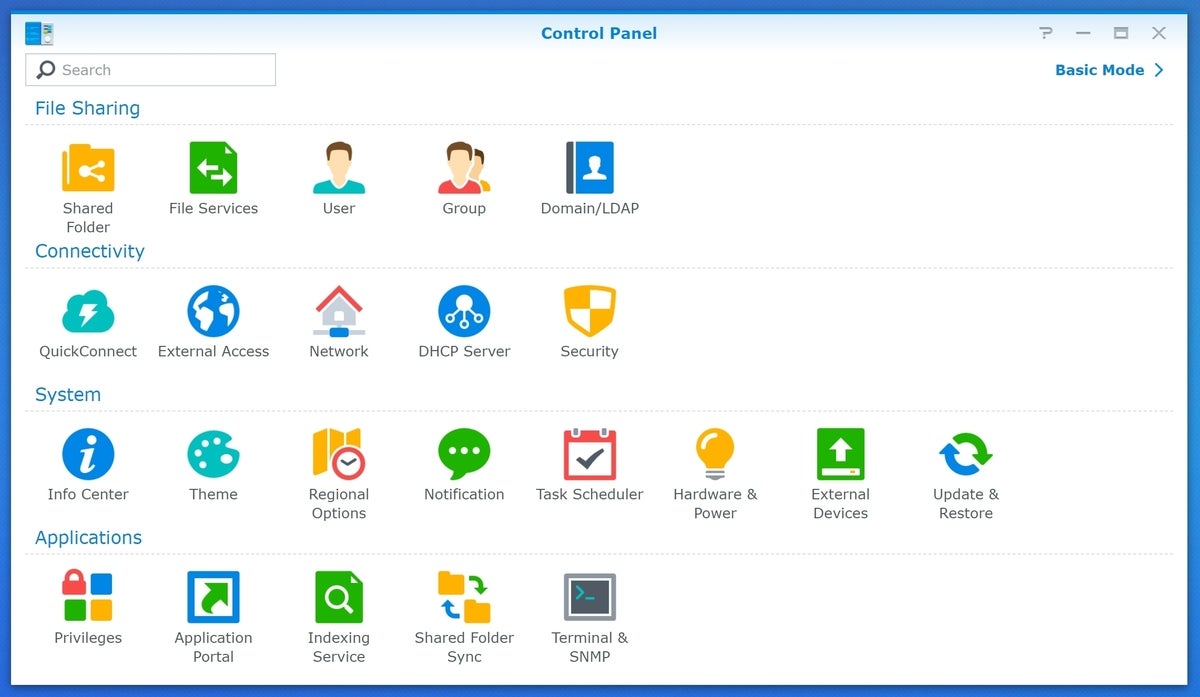 You can kick the tires of Synology's NAS box operating system here.
All Synology NAS boxes offer a slew of media-streaming apps, including DLNA and iTunes servers as well as proprietary video, photo, and music servers. You can also run Plex Media Server and the Roon audio server on any box powered a 64-bit Intel or AMD CPU. The DS720+, as noted, uses an Intel Celeron J4125.
Synology boxes can also fill any number of other roles, from email and web server (not recommended), to IP security camera surveillance. Synology nicely bundles two free camera licenses for use with its Surveillance Station software.
Mentioned in this article
Asustor Nimbustor 2 (model AS5202T) (two-bay, unpopulated)
Backup capabilities include syncing with online storage vendors, and from the box to a number of destinations. There are also backup clients for PCs and phones, so you can back them up to your box. The one feature missing from the otherwise powerful Hyper Backup app is the ability to back up files from a remote location to the the box via FTP or SMB without the respective clients. This would eliminate the hassle of configuring local client software, and it's a feature that almost all of Synology's competitors offer.
I mentioned business productivity apps, and as you can see below, the online spreadsheet editor is more than serviceable. There are also word processing and presentations apps. You can browse the available apps here.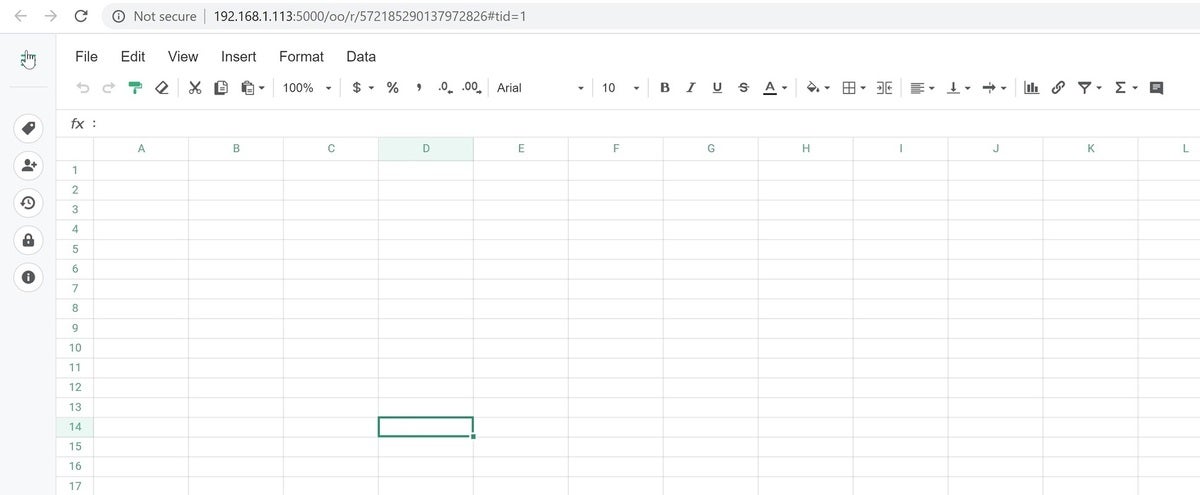 You can access the DS720+ remotely a number of different ways, including Rsync (for backup) and FTP, and you can also back up your mobile devices via Synology apps. Synology also provides a web portal for easy access to your device when you're away from home. The OS will read drives formatted HFS+, and can also read and write NTFS-formatted drives.
But in an odd bit of penny-inching, reading the universal FAT file format costs you $4 in the app store. I have to wonder what Synology's media-relations folks thought about that decision.
Performance
If this were two years ago, I'd be praising the DS720+'s performance. And for gigabit, it's top-notch. I tested the drive with hard drives, hard drives with NVMe read/write cache (two SSDs), and with SSDs in the main bay sans NVMe caching. You can see the differences below.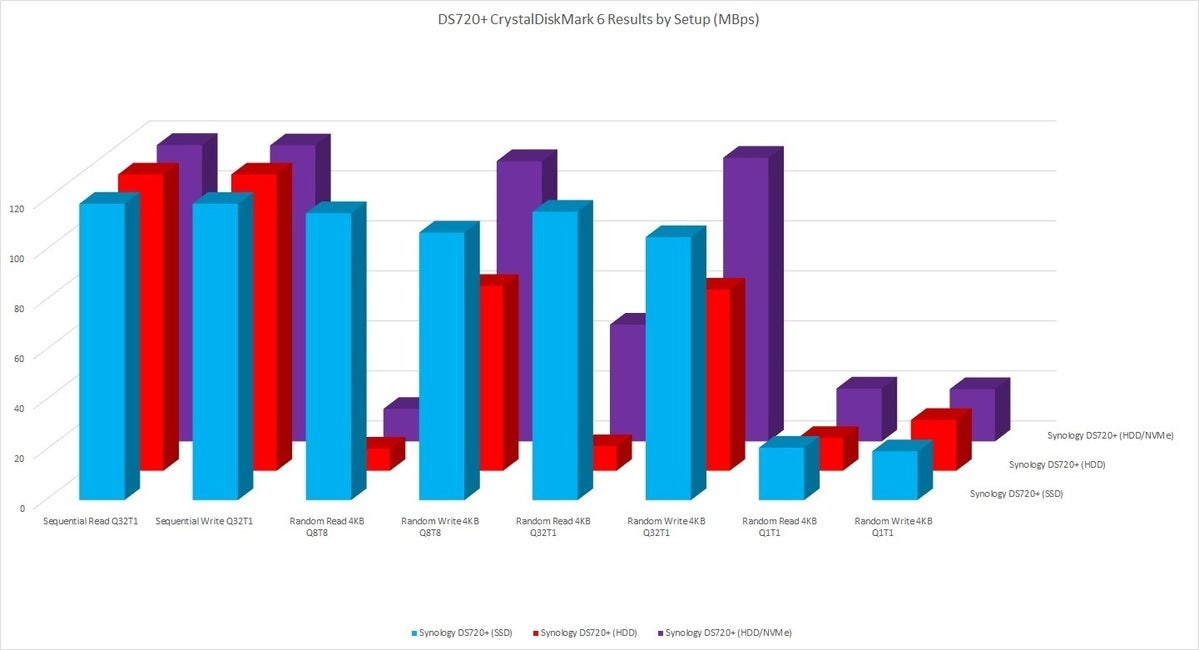 NVMe cache greatly increases random write speed when hard drives are in play, but doesn't do nearly much for reading, which obviously still relies on the hard drive's slow seeks. This will likely improve with multiple reads from different devices, but it's still not what you'll see if you populate the box with SSDs. If SSDs are part of the plan, buy a box without NVMe slots.
Note that NVMe caching only helps when the amount of data being transferred exceeds the amount of RAM cache available. Unless you're serving a lot of PCs, it might not be a feature you need.
Just to illustrate the kind of sustained throughput Synology left on the table by sticking with gigabit ethernet, ponder the chart below.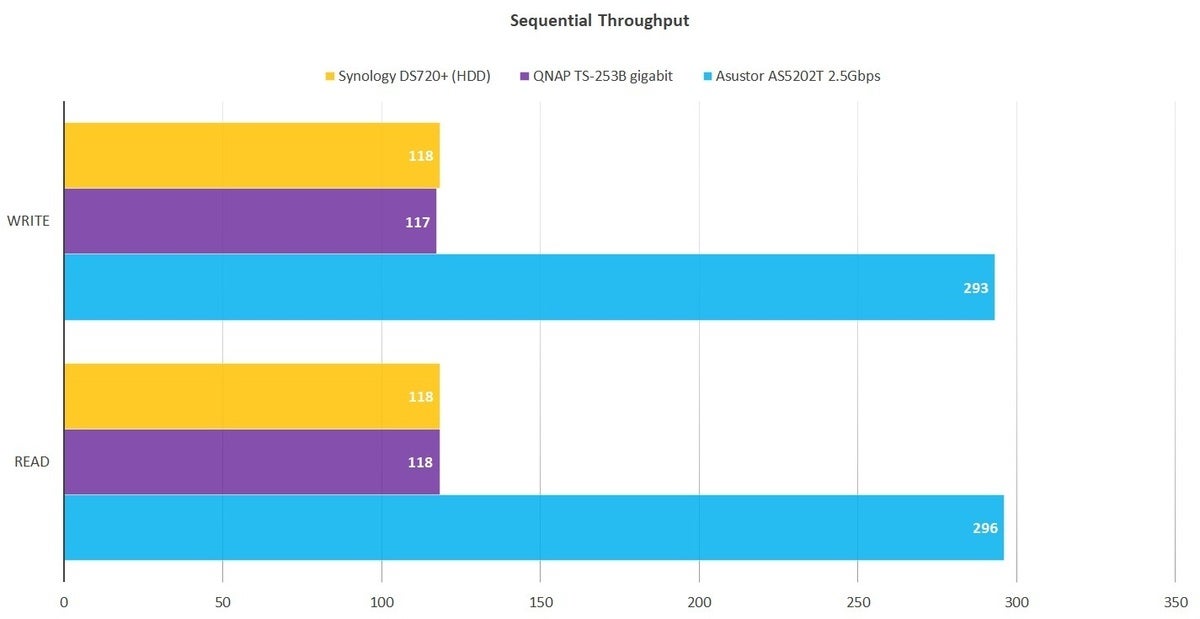 Note that I used top-notch Seagate and SK Hynix 1TB NVMe SSDs for testing. Given the role the caching drives play, bargain 256GB models will likely produce the same gains.
Nice, but behind the times
As I said to begin with, the DS720+ is a quality product with stellar software features. It will fit nicely into some small office/workgroup scenarios that will remain gigabit for the near future.
With multi-gig gaining traction, however, buyer remorse could be just around the corner for end-users. Unless of course, Synology rethinks its support for 2.5/5GbE USB adapters—as it should—or you're willing to put in the extra work installing your own drivers. But even with multi-gig support, the value of NVMe caching for the home user is doubtful. For home users, the QNAP TS-253D, Asustor AS5202T might be a better, more future-proof fit.