At a Glance
Expert's Rating
Pros
Fantastic noise cancelling
Very accurate sound for ANC headphones
Proximity based auto play/pause
LDAC codec support
Terrific app experience
Cons
Edge-AI upscaling doesn't add much
Touch controls still have a learning curve
You can't use LDAC with multipoint Bluetooth
Our Verdict
The Sony WH-1000XM4 is the successor to what are widely considered to be the best active noise cancelling headphones on the market. While the feature upgrades are minimal, they are nonetheless welcome.
Best Prices Today: Sony WH-1000XM4
Two years ago, when when I reviewed Sony's WH-1000XM3 active noise-cancelling headphones, I said that Sony had finally eclipsed Bose in this category. And I wasn't the only one to say it. Now, the company is back with the all-new WH-1000XM4. While these new cans don't advance the ball by a lot, they nonetheless are my new top recommendation for music lovers looking for great-sounding headphones that also deliver terrific noise cancellation.
Key improvements include a proximity sensor that automatically toggles play/pause when you put the headphones on and take them off, support for Sony's LDAC high-res audio codec (a common feature on high-end digital audio players), and multipoint connection via Bluetooth 5.0 (so you can connect to two sources at once). Sony made other very small improvements to the hardware and software, too; but for the most part, those are just tweaks to a winning foundation.
This review is part of TechHive's coverage of the best headphones, where you'll find reviews of competing products, plus a buyer's guide to the features you should consider when shopping for this type of product.
Let's dive into the specifics that make Sony's WH-1000XM4 so great, and why the older WH-1000XM3—which are still available and can be found for about $100 less if you shop around—remain a great value.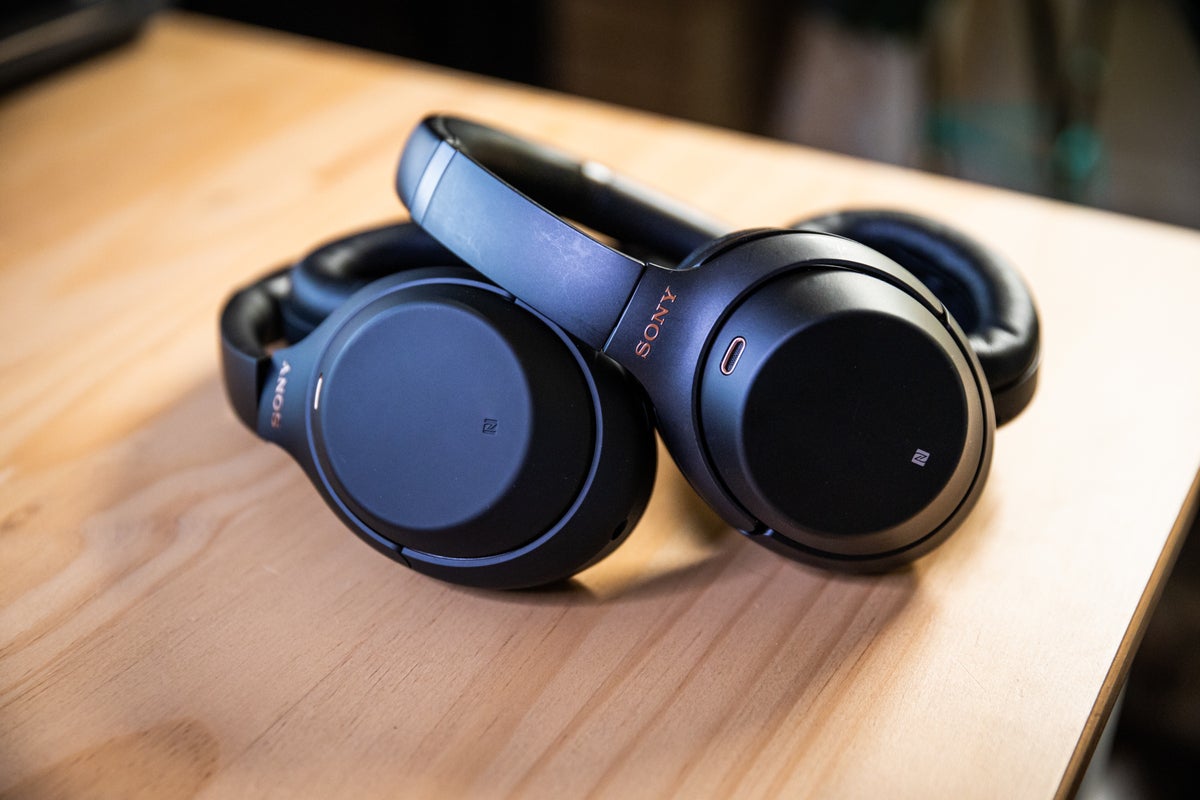 Same great hardware, refined
The Sony WH-1000XM4 maintains the signature look this line is known for, with subtle gold accents and minimal buttons. Most of the controls are still handled by taps and swipes on the right ear cup. I've grown accustomed to this but it's never been my favorite means of navigation. The easy-to-find Power button sits on the bottom of the left ear cup, along with a Custom button that can be programmed to either select Ambient Sound Control options or activate voice assistants. It's a minimal and classy design that still holds up years later, but the touch controls still present a learning curve.
The slim headband introduced in the previous model is very comfortable along the top of the head. Sony claims the newer model features slightly upgraded ear pads, which should help during long listening sessions, but I could barely tell a difference. The new set is more comfortable compared to the old model, but that could also be attributed to the wear I've placed on the older pair. I've worn the WH-1000XM3 on plenty of long flights and encountered some pressure fatigue after many hours, so any upgrade in that area is welcome. Overall, it's a comfortable design that sits snug on my head and melts away while I'm working. The swiveling cups and folding design are also retained, so the new model is easy to stuff in a backpack. I'm happy they didn't mess with a winning formula.
Mentioned in this article
Sony WH-1000XM3
Price When Reviewed:
$349.99
For more protection in transit, the included carrying case got a slight upgrade, too, with improved stitching and a stiffer shell that should last even longer. Other tiny upgrades to the case include cloth pockets for the zipper to recede into, and extra flap length on the divider. Apart from the stiffer case, none of these changes make a huge difference, but I appreciate the attention to detail Sony paid to things as minor as the carrying case. As before, provided accessories include a 3.5mm cable, a very short USB-C charging cable, and an airline adapter.
Sony claims the same 30 hours of battery life with noise cancelling enabled, and with my heavy mixed usage over the course of my review, I found the battery to last almost as long as the previous pair. Here again, Sony promises its optional power adapter will deliver the same quick-charge feature that provides five hours of listening time after just 10 minutes of charging, but Sony didn't send that component, so I wasn't able to test that claim. The stock USB-C cable charged the cans within a couple hours.
My favorite new feature on the WH-1000XM4 is a proximity sensor that detects when you take the cans off, so as to automatically pause playback. The music resumes instantly when you put them back over your ears. This worked like a charm. I tried to trick the sensor by placing the headphones on my thigh, tightly around my neck, and even wore them like a crown and I never triggered a false positive. When I returned the headphones to my ears, the music quickly resumed with no problem. This feature alone would make me consider upgrading from the previous version, and not just because it should extend battery life.
Top-notch noise cancellation
As I've already mentioned, Sony holds the active noise-cancellation crown with its WH-1000XM3. The WH-1000XM4 feature the same HD Noise Cancelling Processor QN1 as the previous generation, but with a new algorithm.This chip processes ambient noise samples captured by a pair of sensors on each ear cup at a rate of 700 times each second. Be that as it may, my ears could barely discern any difference between the noise-cancellation performance of the WH-1000XM4 compared to its predecessor.
Any noise-cancellation strategy starts passively, with large ear cups that form a tight but comfortable seal around your ears to blunt the sharp edges of loud sounds and quiet the high-pitch hum of appliances. This is an underappreciated aspect of the experience, and it's where cheaper headphones typically falter.
Active noise cancellation filters out low and mid-range frequency noise to a great degree, but filtering low-frequency noise is where active noise-cancelling headphones really shine—even if it can be disorienting for folks experiencing it for the first time. Transient (high-amplitude, short-duration) sounds can still penetrate this system, and these headphones do their best to clamp down on the signal, but it can be jarring if the transient is very loud.
I am at least as pleased with the WH-1000XM4's active noise cancellation as I was with the previous generation. My daily life has been very different than what it was at the beginning of the year. I work out of my home instead of going to the office, and I travel infrequently, but I still appreciate how these headphones allow me to focus when I need to get work done.
My testing included things like spinning up the fans on my gaming PC, hanging outside in a park, and using a fantastic white noise machine to name a few. The previous model served me well during many hours of air travel and on public transit, and I have no reason to believe that the new model won't deliver the same results.
I appreciate the Ambient Sound Control feature in Sony's companion app that lets you tailor noise cancellation to your situation. These headphones sense where you're wearing them and what you're doing, and they tailor their noise cancellation accordingly. If you're at home and relatively stationary, you'll get full cancellation so you can concentrate on your music. If you're walking, the headphones will pipe in some ambient sound to improve your situational awareness (so you don't get run over by a bus, for example). It's a great system and the app lets you fine-tune these settings to your heart's content; nonetheless, I quickly discovered that I preferred manually triggering my ANC settings using the Custom button.
Sony also provides ways to quickly override noise cancellation, pause or lower the volume of your music, and pipe in ambient sound if you need to stop and speak to someone without removing the headphones. This is also useful when you're at an airport and need to listen for a boarding call. This Quick Attention mode was present in the previous model and is activated when you place your hand over the right ear cup. I didn't use this feature much, preferring instead to take the headphones off. Unfortunately, Quick Attention mode cannot be defeated, and there were a few times when I accidentally triggered it while adjusting the fit.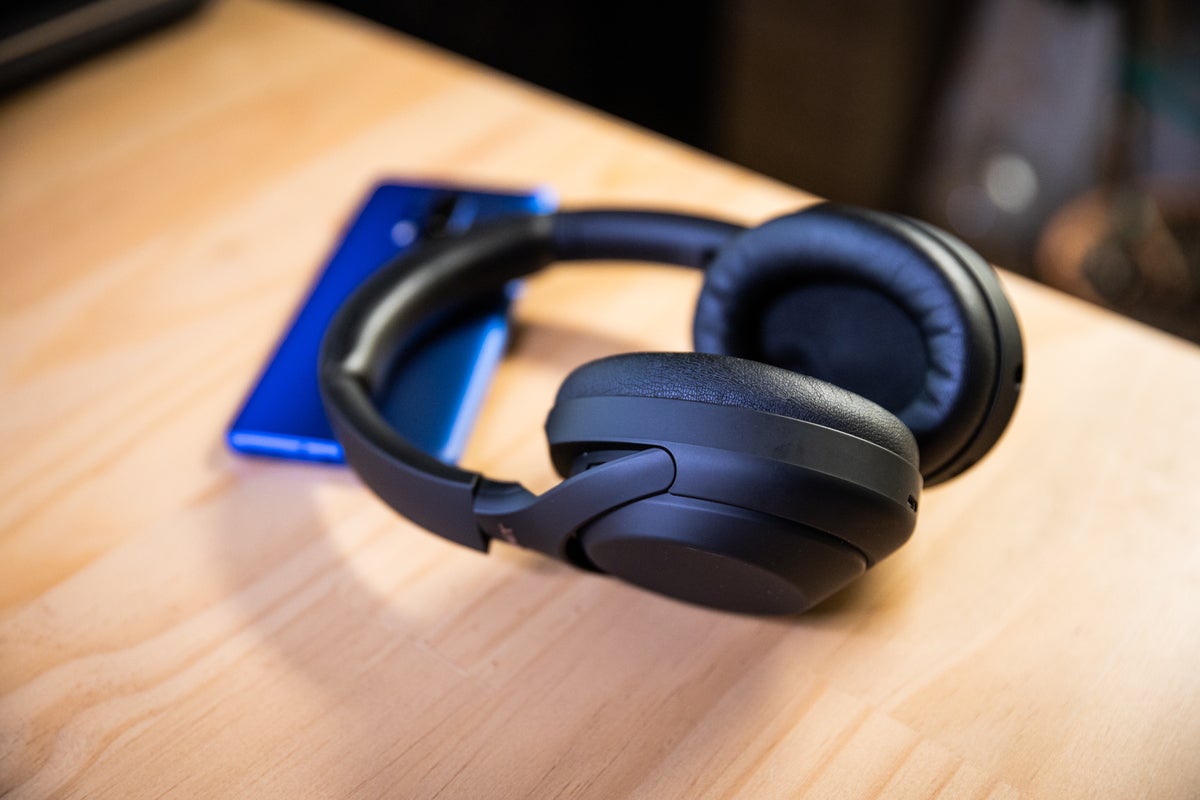 A new automatic override feature—Speak-to-Chat—can be enabled/disabled in the app. When enabled, it recognizes when you begin to speak and pauses the music while pumping in ambient sound, so you can hold a conversation without any other intervention. In theory, it provides a better way to chat with someone than holding your hand over the earcup, but I found that it was prone to being triggered by a cough or someone else speaking while close to me. It will stay in this mode for 30 seconds by default, but you can tweak its sensitivity and duration in the app. I just never found myself in a situation where I preferred Speak-to-Chat to just taking the damn headphones off.
Audio quality and AI upscaling
Sony touts three other features that it says enable the WH-1000XM4 to deliver a high-end audio performance: The aforementioned new algorithm running on Sony's QN1 processor, support for Bluetooth 5.0 and Sony's own LDAC codec, and Sony's DSEE Extreme audio technology, which uses artificial intelligence—Sony's Edge-AI—to restore in real time information that's been lost when you're listening to tracks that were compressed using lossy codecs such as MP3.
Like its older sibling, the WH-1000XM4 supports the SBC and AAC Bluetooth codecs in addition to LDAC, but there is no support for any of Qualcomm's aptX codecs. I found LDAC to be superior to the other two, so I used that primarily for this review. The device you use for playback will also need to support your codec of choice, of course, so I relied mostly on a OnePlus 8 Pro smartphone for the task, as it's one of few that do. LDAC support is more commonly found on high-res digital audio players (you'll find TechHive's top picks in DAPs here).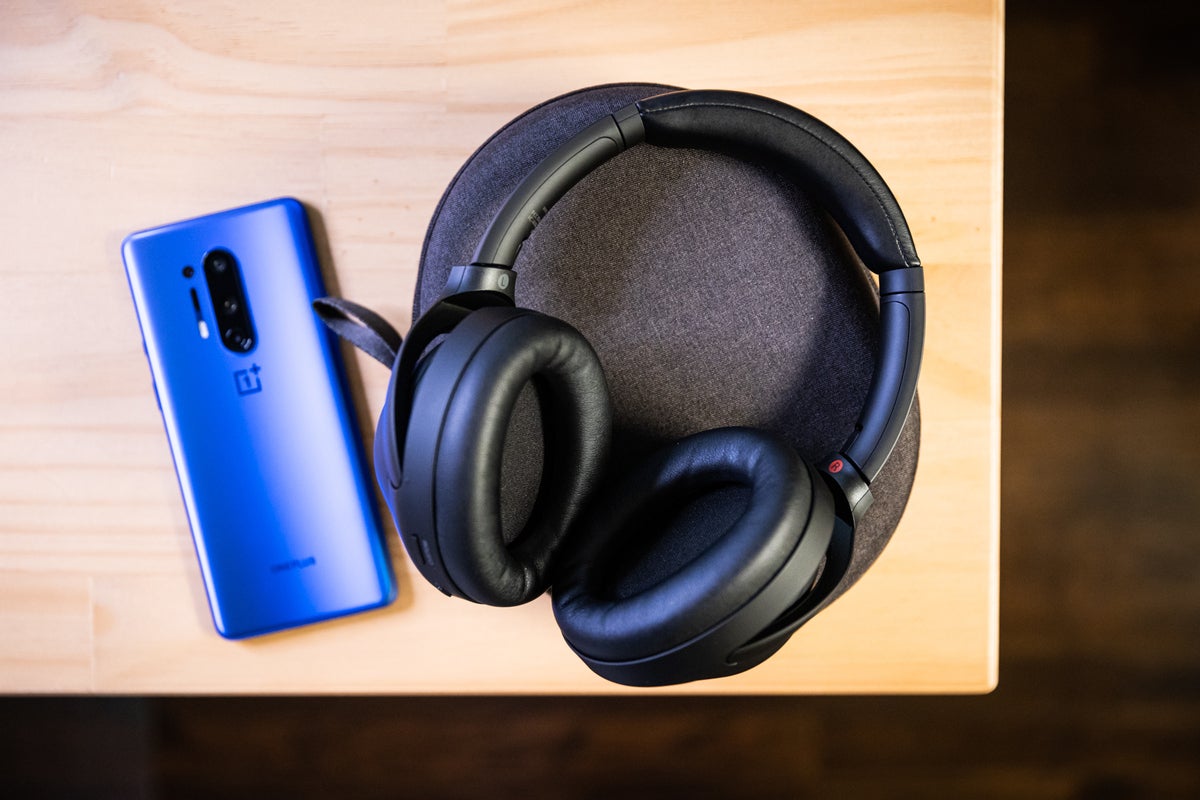 I streamed tracks mostly from YouTube Music, conducting multiple critical listening sessions in a variety of playback situations with a long list of songs that I'm very familiar with to compare the WH-1000XM4 to the WH-1000XM3 I reviewed in late 2018.
Both sets of noise cancelling headphones sound great for the price. If you're looking for studio-grade equipment with minimal signal coloration, you shouldn't be looking at ANC headphones anyway. But that doesn't mean listening to music with ANC is a diminished experience. From a sonic standpoint, I discovered very few differences between the two new and older cans; in other words, there's not much of a reason to upgrade if you already own the XM3. That said, I do enjoy really pushing my listening abilities, so here are some examples of differences I found.
I've already mentioned Sony's DSEE Extreme audio technology, which is an upgrade over the DSEE HX tech present in the older WH-1000XM3. Sony hypes this hard, so I was surprised to discover that for me, enabling it had the opposite of the promised effect: Subtle details in the music—particularly at higher frequencies played at lower volume—were lost. In Led Zeppelin's "Stairway to Heaven," the processing muted details in the fantastic acoustic guitar track—characteristics such as fingers sliding on the guitar neck, and the reverb that hangs overhead were diminished in the mix, lessening the beautiful depth of the soundscape.
In classic jazz tracks like "So What," from Miles Davis, I noticed small details around the finger work on the upright bass were less present, and the high transients from the horns and drummer's hi-hat brushes were slightly compressed. On the flip side, vocal tracks were far more present in the mix, not so much as to enable a depth separation from the instrumentation, but more like a mix of EQ boosting and stronger compression. Disabling DSEE Extreme brought back most of the fine details in instrumentation, as well some of the dynamic range, but it sat the vocals back down into the mix. Compared to DSEE HX on the XM3, DSEE Extreme on the XM4 felt like the signal was being normalized for more even instrumentation, while simultaneously emphasizing the vocal tracks.
This heavy-handed processing was revealed even more with heavily compressed tracks from albums like Metallica's infamous Death Magnetic. In these scenarios, the vocals again took center stage, while the mid- to low-end was pulled back along with clean high signals. The full mix was more compressed and normalized than with DSEE Extreme disabled, and it didn't do any favors to aggressive music like metal.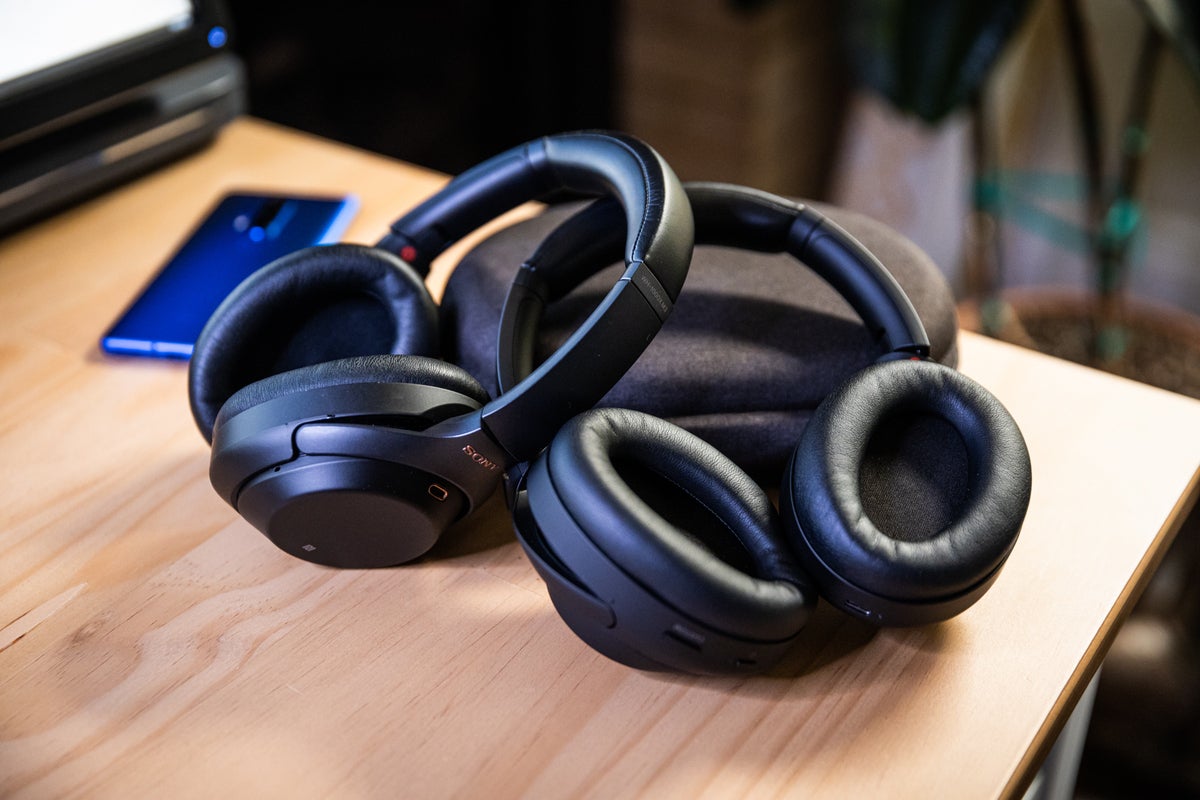 Sony's documentation states that DSEE Extreme "upscales compressed digital music files" and "dynamically recognizes instrumentation, musical genres" with the goal of trying to "resort the high-range sound lost in compression." So, my next thought was to listen to tracks that were poorly recorded and mixed to see if that's where the processing truly shines. I loaded up some older punk recordings, such as "In My Eyes," by Minor Threat, and set YouTube Music to its lowest bandwidth consumption/lowest audio quality setting.
I immediately detected most of the same compression tendencies. While I did notice a bit of smoothing of the lower bit depth with DSEE Extreme enabled in these instances, which provided a cleaner mix with less noise, it wasn't enough for me to overlook the rest of the processing taking place.
After all my critical listening tests, my assumption is that DSEE Extreme acts as a more subtle and accurate normalize function than what's present in many music players, allowing listening to be more seamless between tracks and with an even experience between genres. I should emphasize that the effect is slight and might not even be noticeable to the average user—indeed, it didn't greatly diminish my normal listening experiences—but I wanted to put my finger on just what this processing was trying to achieve and highlight it here. People like me who prefer to err on the side of accuracy are advised to leave DSEE Extreme turned off, but that's just my opinion.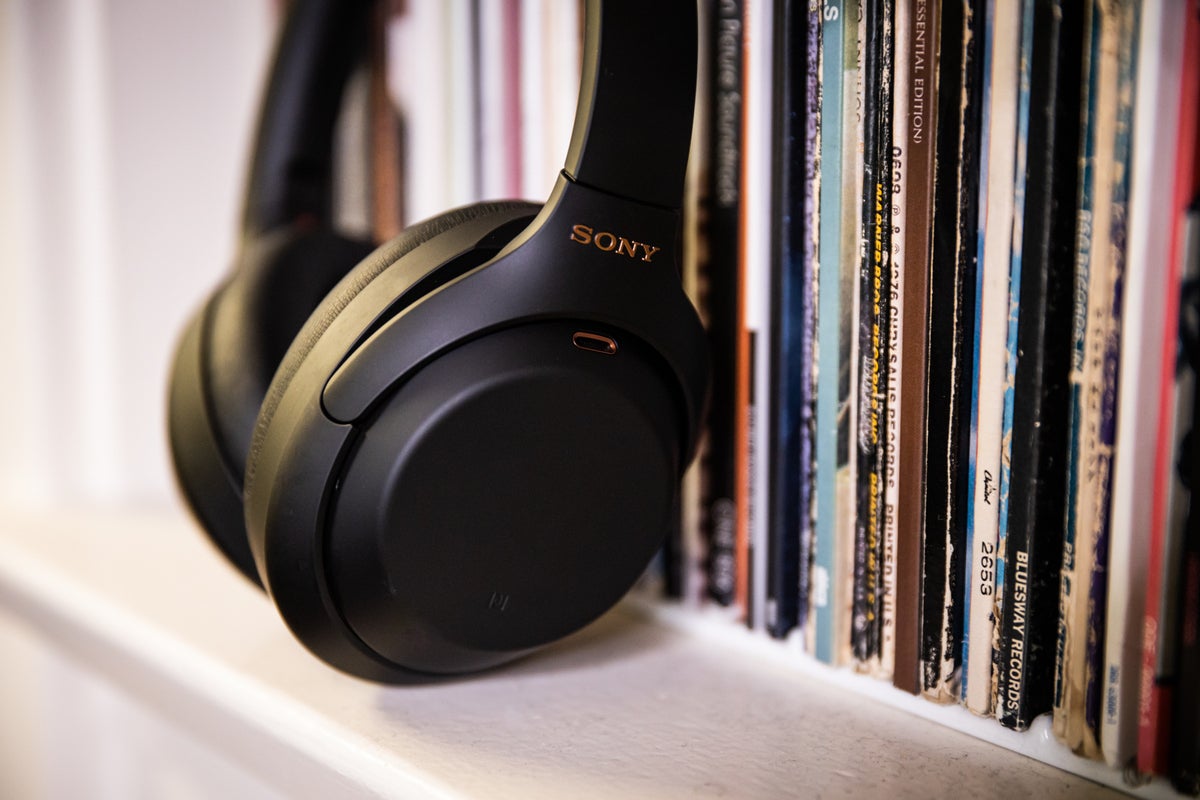 Without DSEE Extreme processing, I found the WH-1000XM4 exhibited a more accurate signal compared to the WH-1000XM3. The older headphones are fully burned in now, and they continue to provide a great listening experience, but the coloration—particularly in the low-end thumps and sharp highs—is noticeable when listening to the pair back to back. The newer model sounds a bit more muted in the mids and is slightly lacking in dynamic range—which indicates they are more accurate—but this is exposed only in extreme A/B testing. Without that direct comparison, these headphones provide a fantastic listening experience in many different genres. Sony has set a high bar for other ANC headphone manufacturers to clear.
The rest of the experience
There are just a few more details to cover when it comes to my day-to-day experience with the WH-1000XM4. Sony's companion app, Headphones Connect has been consistently updated throughout the years, and it remains a rock-solid experience for me. There are plenty of settings to tweak to your liking, and changes made to things like noise cancellation take effect immediately. Firmware updates for the headphones are handled automatically with little disruption, and I haven't encountered any bugs, performance glitches, or unwanted battery drain on my mobile devices. I've been burned far too many times by great hardware saddled with a horrible app, so it's refreshing that it's not the case here.
The Sony WH-1000XM4 includes a much-requested feature: Bluetooth multipoint pairing, which allows you to pair the headphones with multiple devices at once. This is handy because it allows you to use a laptop or a digital audio player for music playback, and still get audible audio alerts and phone calls from your smartphone. Multipoint was easy to set up and easy to use, and I didn't have any problems switching back and forth between devices. Sony's implementation does, however, suffer from one very unfortunate drawback: Bluetooth multipoint pairing is only available if you're using the AAC codec. So, you'll need to decide which is more important: High-resolution audio for music listening via LDAC, or the convenience of Bluetooth multipoint. I opted for LDAC; iPhone users, meanwhile, don't have a choice—they can only use AAC with the WH-1000XM4.
The WH-1000XM4's microphone is the last aspect I'd like to discuss. While it never happened to me, many WH-1000XM3 users reported encountering technical problems with that headphone's mic. That said, neither of these cans is a headset, so don't expect great phone-call experiences from them. They're adequate for a short call to a friend or loved one, but don't rely on either for an important business meeting. The WH-1000XM4's mic quality specifically is faint and cannot capture the vocal clarity needed for serious use. I can live with that trade-off.
Bottom line
If you have $350 to spend on active noise-cancelling headphones, the Sony WH-1000XM4 get my highest recommendation. They deliver top-shelf noise cancellation, they're comfortable to wear, they're packed with features, and—most importantly—they sound fantastic.
There's not a lot here to warrant an upgrade recommendation if you already own the WH-1000XM3—and if your budget is tighter and you find a great deal on those cans—you should definitely pick them up while they're still around. But if you want the absolute best of the best, look no further than the Sony WH-1000XM4.
Best Prices Today: Sony WH-1000XM4