At a Glance
Expert's Rating
Pros
Brighter and longer lasting than the conventional battery model
Integrates extremely well with Ring's cameras and other smart-home devices
Easy to install and set up
Cons
Solar panel cord can be tricky to hide
Some settings are a little confusing
Our Verdict
Ring adds solar power and a rechargeable battery to its smart floodlight, and the results are sunny and bright.
Best Prices Today: Ring Smart Lighting Solar Floodlight
If you have space and sunlight, the Ring Solar Floodlight is the best mountable Ring smart light worth buying. It's not categorically different than the smart floodlight I reviewed last year, but the addition of a removable battery and a solar panel fixes what was by far my biggest complaint: the reliance on giant disposable D batteries.
It's so much better, I don't know why Ring didn't start with solar. Yes, the solar floodlight costs nearly twice as much ($90 vs $50), but when you factor in the cost of batteries over the presumed life of the device—and aren't included in your initital purchase of the D-cell-powered model—it's basically a wash. Plus, you won't need to get on a ladder to change them when they die, or feel guilty about tossing them in the trash when they're spent.
Little changes make a huge difference
Put the two models side by side and you won't see any discernible difference between them; they're essentially identical aside from their power sources. In fact, the non-solar model fits on the same bracket I had previously installed for the battery one.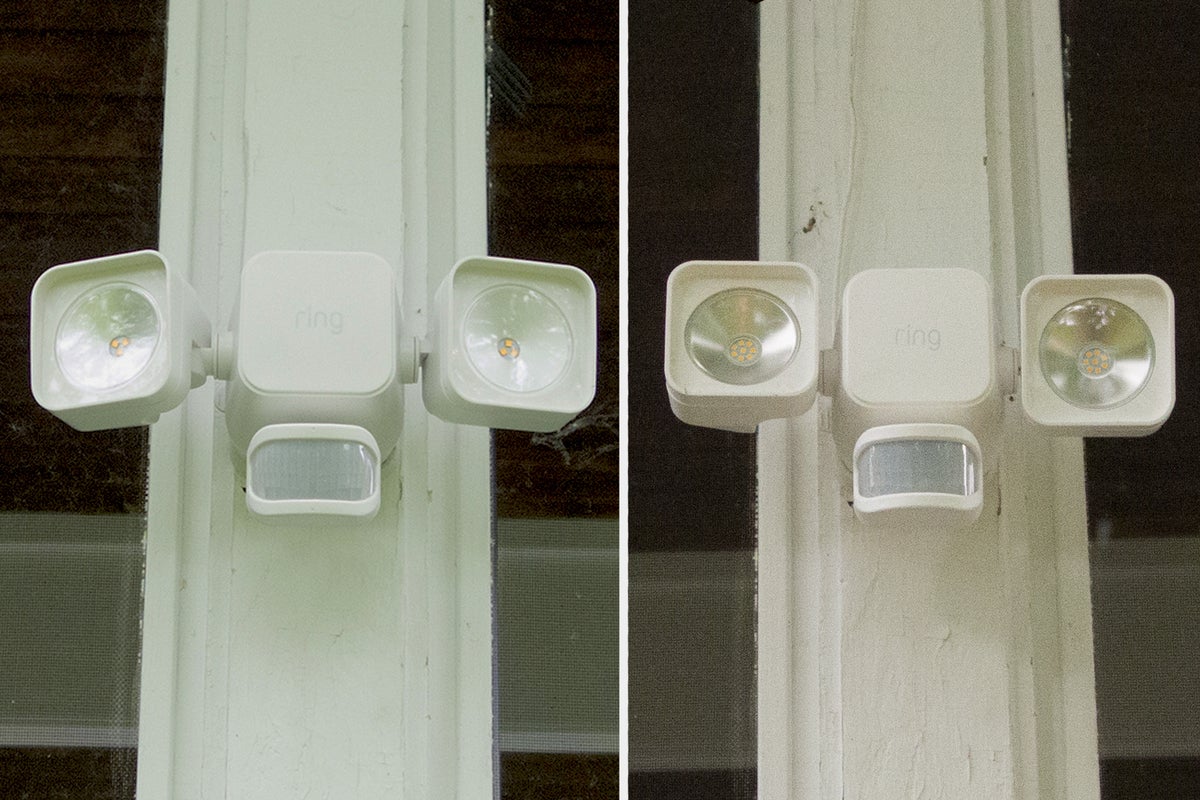 While the look is the same, the change from batteries to solar makes a huge difference. For one, the whole unit is much lighter since it doesn't house four D batteries. It's a small thing since most floodlights will likely be attached to a beam or the side of a house, but it brings some peace of mind that it won't come toppling down and land on someone's head.
Aside from the risk of head injury, the use of a rechargeable lithium-ion battery brings two huge benefits over the conventional battery model: Higher max brightness and fuss-free monitoring. The Floodlight Solar offers 1,200 lumens compared to the 600 lumens on the battery model, but just as important, you won't need to fiddle with your settings to prolong battery life.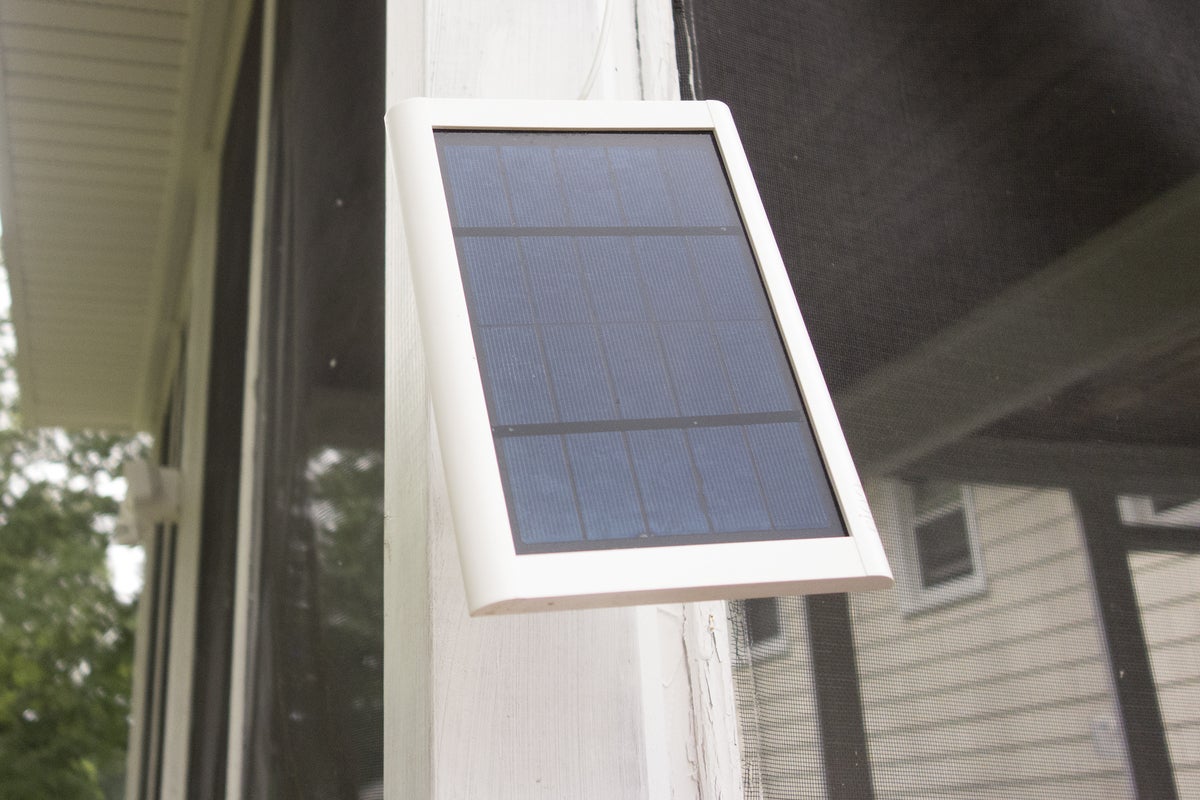 The Floodlight Battery is rated to last a year under "normal use," which Ring describes as "8-10 light activations a day at Level 8 brightness, 20 seconds duration." So, Ring recommends keeping the floodlight battery at lower than max brightness to conserve battery, which isn't ideal. As such, I was very conscious of how bright the light was set and how often it triggered, and my fears turned out to be warranted. Even with the brightness turned down to recommended levels, the batteries in the floodlight lasted just eight months.
Easy set-up and effortless operation
Installation of the Solar Floodlight is pretty easy, though you'll need some space and a power drill, as with the rest of Ring's devices. Both the camera and the solar panel need a beam for support, and you'll need to make sure there's enough sun (a southern exposure is best in North America). I had to move my solar panel after a couple of days, since the overhang shadow blocked just enough light.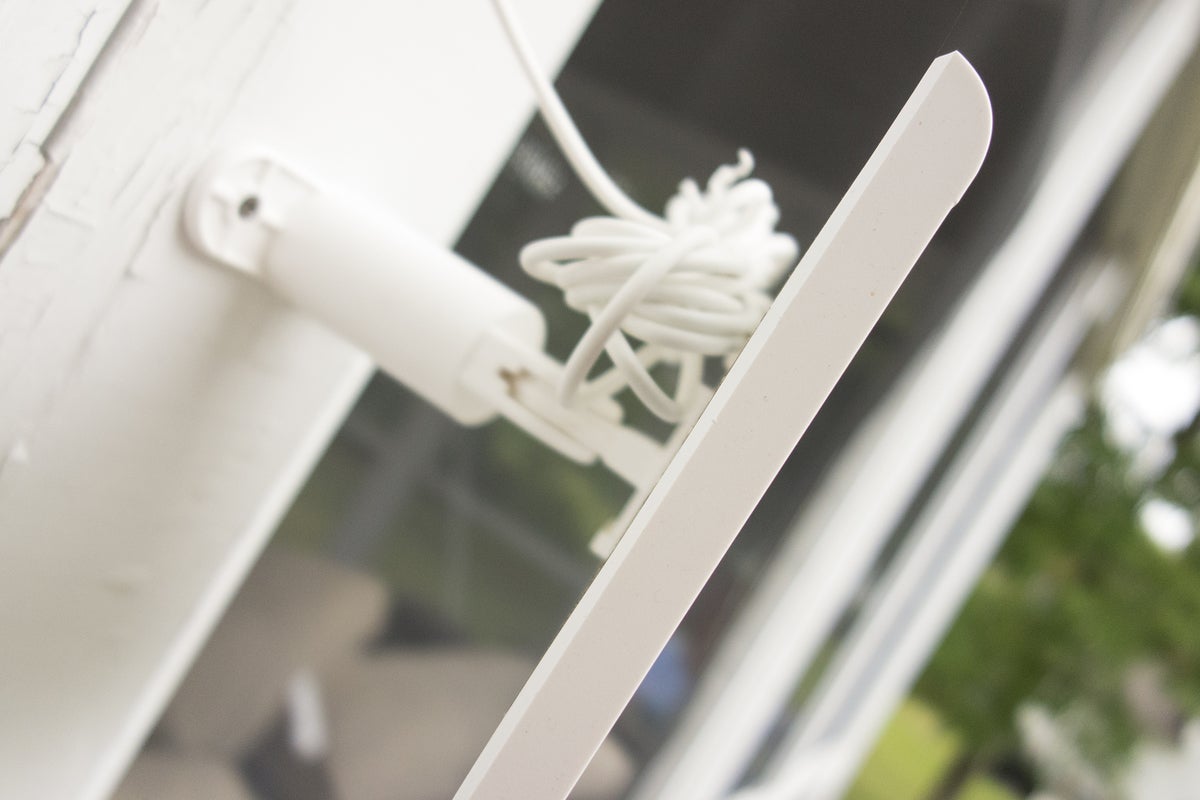 The cord is permanently attached to the solar panel and it's quite long. That's good if you need to snake it around the corner of a porch to catch a ray of sunlight as I needed to do, but it also means you'll need to be creative with hiding the cable. I was able to wrap most of the extra wire behind the panel, but it's still quite visible at certain angles. You'll also need staples or nails to make sure the part running to the light is neat. It would be ideal if Ring could find a way to integrate a solar panel large enough to keep the battery powered, as it does with its pathway light.
Mentioned in this article
Ring Smart Lighting Solar Pathlight starter kit
Once it's installed, setup is a breeze, especially if you already have a Ring Bridge. (If you don't, you should buy the bundle because the light isn't very smart without it.) All you need to do is scan the QR code and the app will recognize the device and walk you through the various settings. Ring has streamlined some of these, but there are still quite a few screens and menus to jump through to adjust the sensitivity, brightness, and schedules. It's better than it was, but it's still a little confusing working with devices and groups.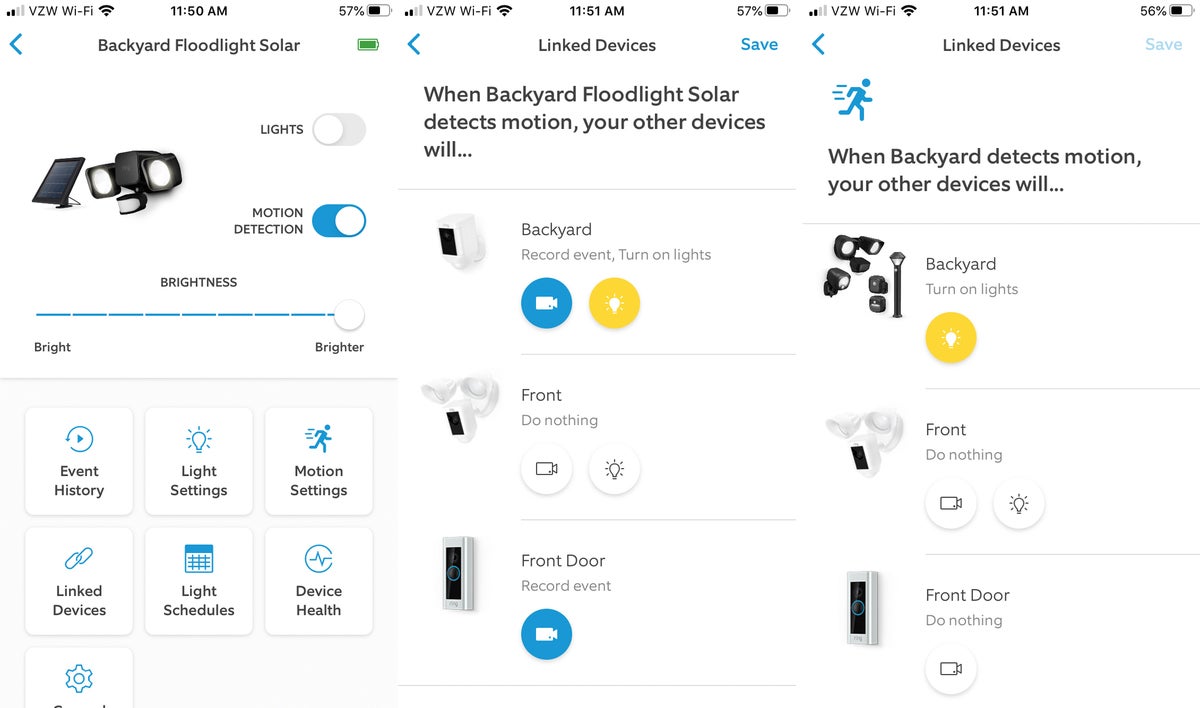 With the bridge, Ring's smart lights can link to any other Ring device, but they're smartest when they're near another device. I recently bought a Spotlight Cam for my backyard and the two devices work incredibly well together, with the cam recording whenever the floodlight senses motion and both bathing my backyard in light when either detects motion. This is nothing new to the solar model, of course, but the recharging battery lets the light live up to its full potential.
On its own, motion detection should be good enough for most people. Ring still offers three main sensitivity settings, but a new slider adds five steps for more granular detection. I didn't notice a huge difference in the alerts I was getting, but Ring's algorithm is getting better all the time. For example, I didn't get nearly as many sunlight and shade triggers as I did with the old floodlight.
But the biggest difference between the solar and battery models is with the actual light. Without the battery concerns, the floodlight now feels like a part of a whole system. For example, when my doorbell video senses motion, the floodlight in the back lights up to create a full perimeter of illuminated security, a setting I turned off on the battery model after I noticed the battery life draining too quickly. With the battery always recharging, I can set the brightness to the max without a concern.
Should you buy a Ring Solar Floodlight?
If you want to build out a Ring Smart Lighting system, the Solar Floodlight is a great place to start. It's brighter and lighter than the original and links up nicely to your other Ring devices with no power-driven restrictions. It might take a little longer to install due to the solar panel and you'll pay a slight premium, but the small solar advantages add up in a big way.
Best Prices Today: Ring Smart Lighting Solar Floodlight