There's no time like our sheltering-at-home present to catch up on all those movies and TV shows you've been missing, and if you're a Google user, there's an easy way to keep track of your must-watch picks.
Google Search has just rolled out a "what to watch" feature that lets you browse the latest movie and TV offerings across a wide range of streaming video services, including Netflix, Hulu, Amazon Prime, HBO Go, Disney+, and CBS All Access.
Mentioned in this article
Disney+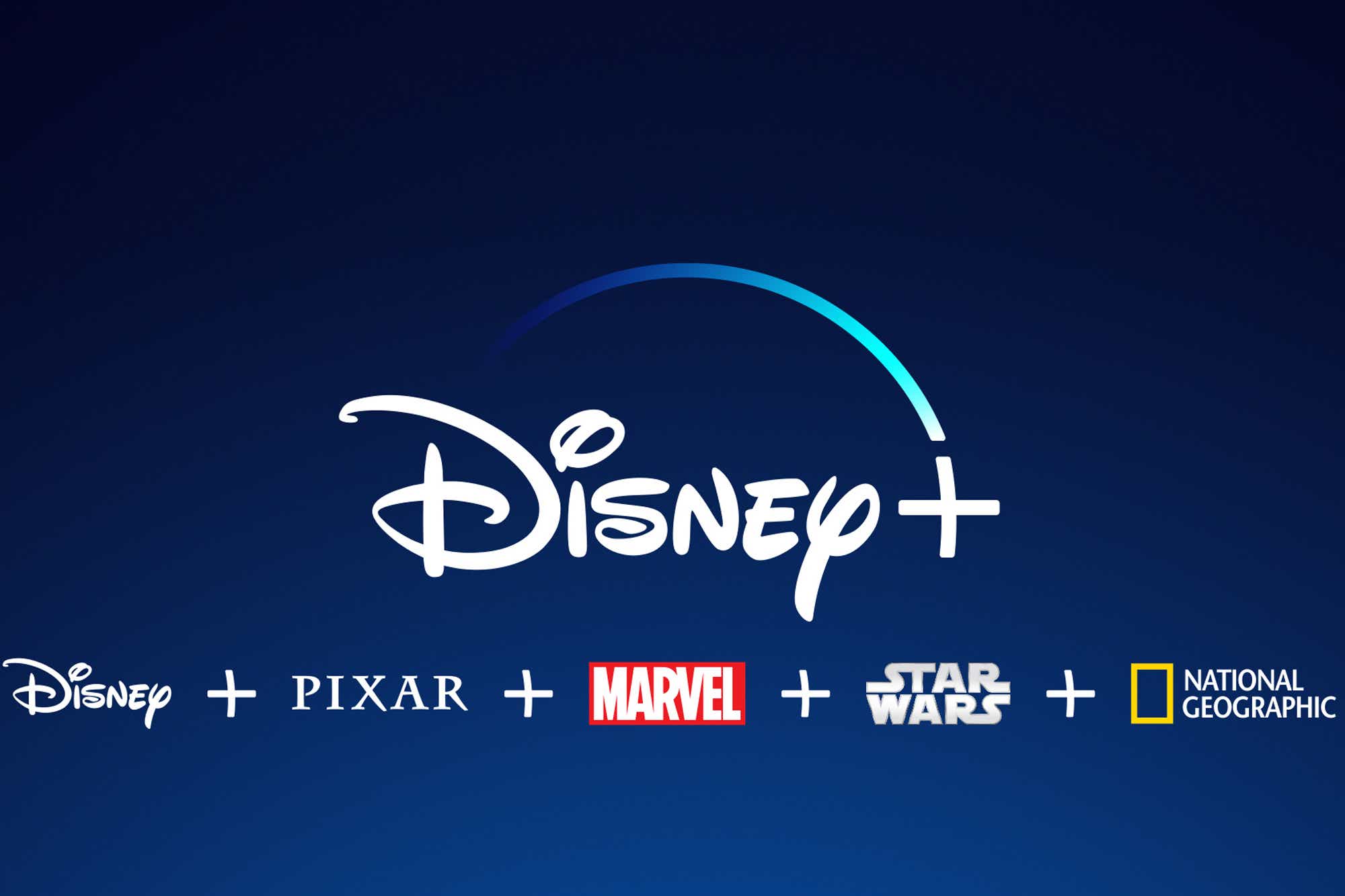 Price When Reviewed:
$7.99 per month or $79.99 annually
Once you've selected the streaming video services you've subscribed to, you can scroll through their latest and most popular titles, watch trailers, and—best of all—add movies and shows to a watchlist that you can access from any mobile browser.
Getting started is easy. Just log into your Google account on your iOS or Android device, then do a Google search on "what to watch." When you do, you'll get more than a dozen rows of recommended movies and TV shows, ranging (in my case, anyway) from "New movies and shows" and "Sci-fi movies and shows" to "Spy movies" and "Romance."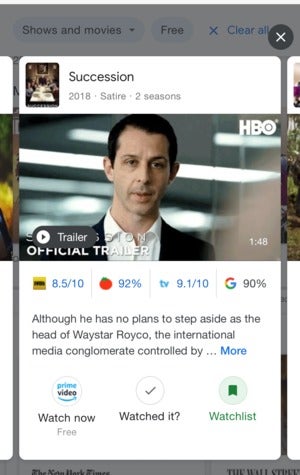 A "Providers" button near the top of the page lets you pick and choose your streaming video subscriptions, and you can add filters such as "Shows,' "Movies," "Funny," "Crime," and "Free." The "Free" option is particularly helpful for surfacing only the free streaming titles on Amazon Prime Video (as opposed to the movies and TV shows available for rental or purchase).
Tapping a title lets you see details such as rating, release year and runtime, as well as its IMDb, Rotten Tomatoes and Metacritic scores. You can also watch a trailer or tap "Watch now" or "Watched it" buttons, while a third button lets you add the title to your watchlist.
To view your Google Search watchlist, just tap the Watchlist tab near the top of the screen, or simply do a Google search on "my watchlist." Once you arrive at your watchlist, you can tap a title to view its details or tap "Watch now" to start streaming.
You will, of course, need to be signed into Google for the watchlist to work, and Google's TV show and movie recommendations are (as you might have guessed) based on your search history. The only way to turn off recommended video picks is (unfortunately) to turn of Google's Web & App Activity setting altogether, which you can do from the Activity controls screen under your Google account.