At a Glance
Expert's Rating
Pros
Motion zones and facial recognition as standard
Smoke and CO2 siren detection
Battery and microSD card backup
Cons
Unimaginative design
No battery-power option
Our Verdict
The Blue Indoor Camera from ADT comes with advanced detection features as standard and will even listen out for your CO2 or smoke alarm.
Do-it-yourself home security systems such as Ring Alarm, SimpliSafe, Abode, and others are becoming increasingly popular for their ease of use, ease of installation, and freedom from expensive long-term monitoring contracts. Traditional alarm companies are feeling the pressure, so we weren't surprised when ADT—one of the biggest players in the U.S. market—acquired the DIY-oriented Lifeshield in early 2019.
One year later, Lifeshield and its products are being rebranded "Blue by ADT" and offering consumers the cost savings of a DIY system with optional professional monitoring by ADT on a month-to-month basis—no long-term contract needed. More on that in a bit.
Mentioned in this article
Ring Alarm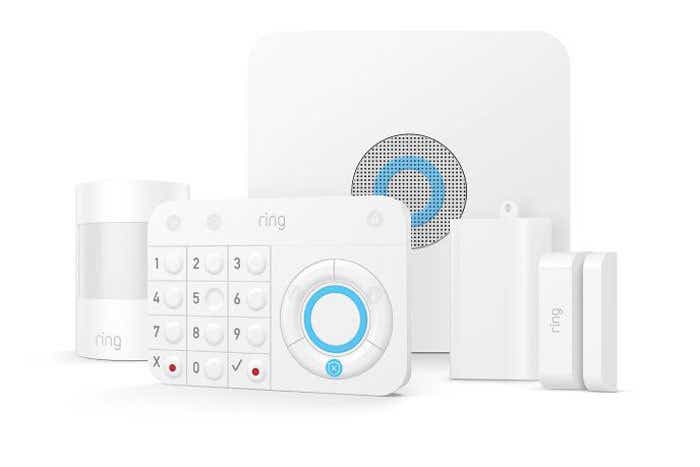 Price When Reviewed:
$199
To date, the Blue by ADT product line includes a video doorbell, a wireless indoor security camera, a wireless outdoor security camera, and a combination remote chime (for the video doorbell) and Wi-Fi range extender that works with all three cameras. ADT says it will launch a Blue by ADT-branded home security system later in 2020, but the cameras also work with the current Lifeshield system (although that left us underwhelmed when we reviewed it in late 2018).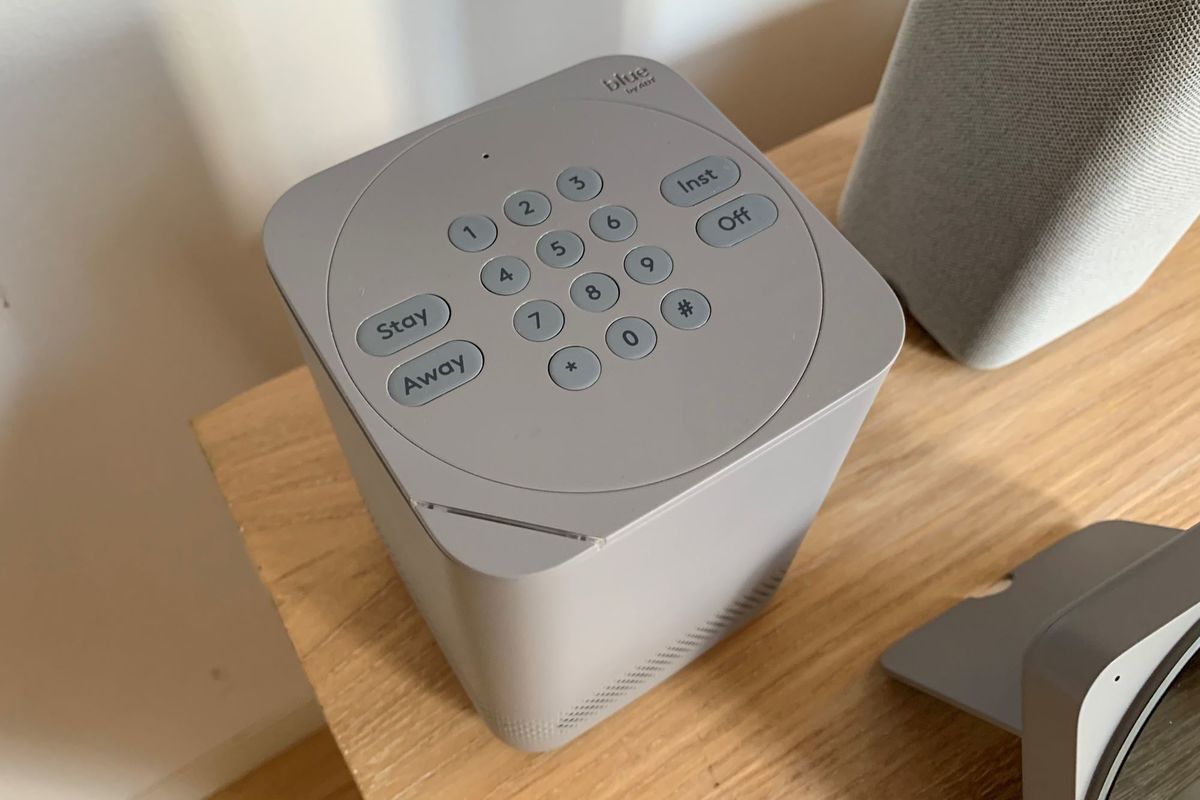 Features
The Blue by ADT cameras offer several attractive features which either aren't present in cameras from competitors or that cost extra (in the form of subscription fees). These include the ability to set motion detection zones, filtering for movement that isn't from a person, and onboard local storage options should your broadband connection fail.
You should be aware, however, that the Blue by ADT cameras provide only 24 hours of video storage in the cloud. And while you can take advantage of the cameras' onboard storage, you'll need to provide the memory card for that purpose—and if a thief steals your camera, the forensic evidence of the crime will go along with it. If you want more than 24 hours of storage, ADT has two cloud storage subscription plans: 60 days of storage for a single Blue by ADT camera costs $2.99 per month; 60 days of cloud storage for an unlimited number of Blue by ADT cameras costs $12.99 per month.
TechHive has detailed reviews for each of three devices: The ADT Blue Indoor Camera, the ADT Blue Outdoor Camera, and the ADT Blue Doorbell Camera. We'll evaluate the Blue by ADT security system as soon as we can get our hands on one.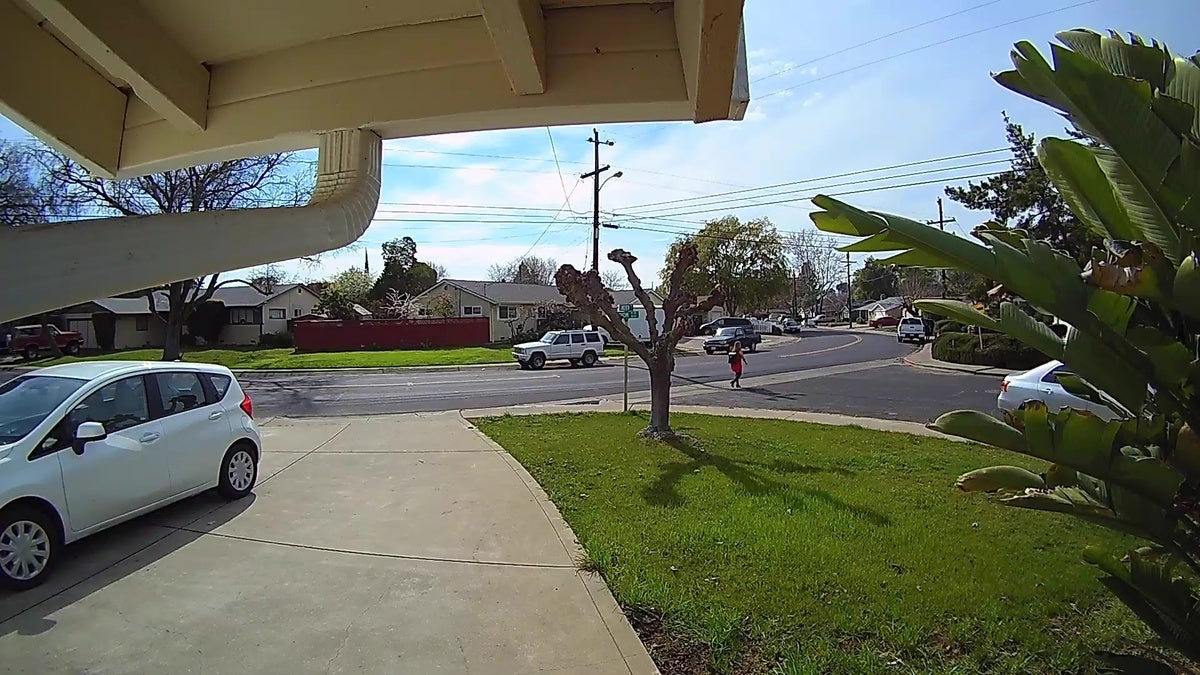 The Blue by ADT app
Mentioned in this article
Nest Secure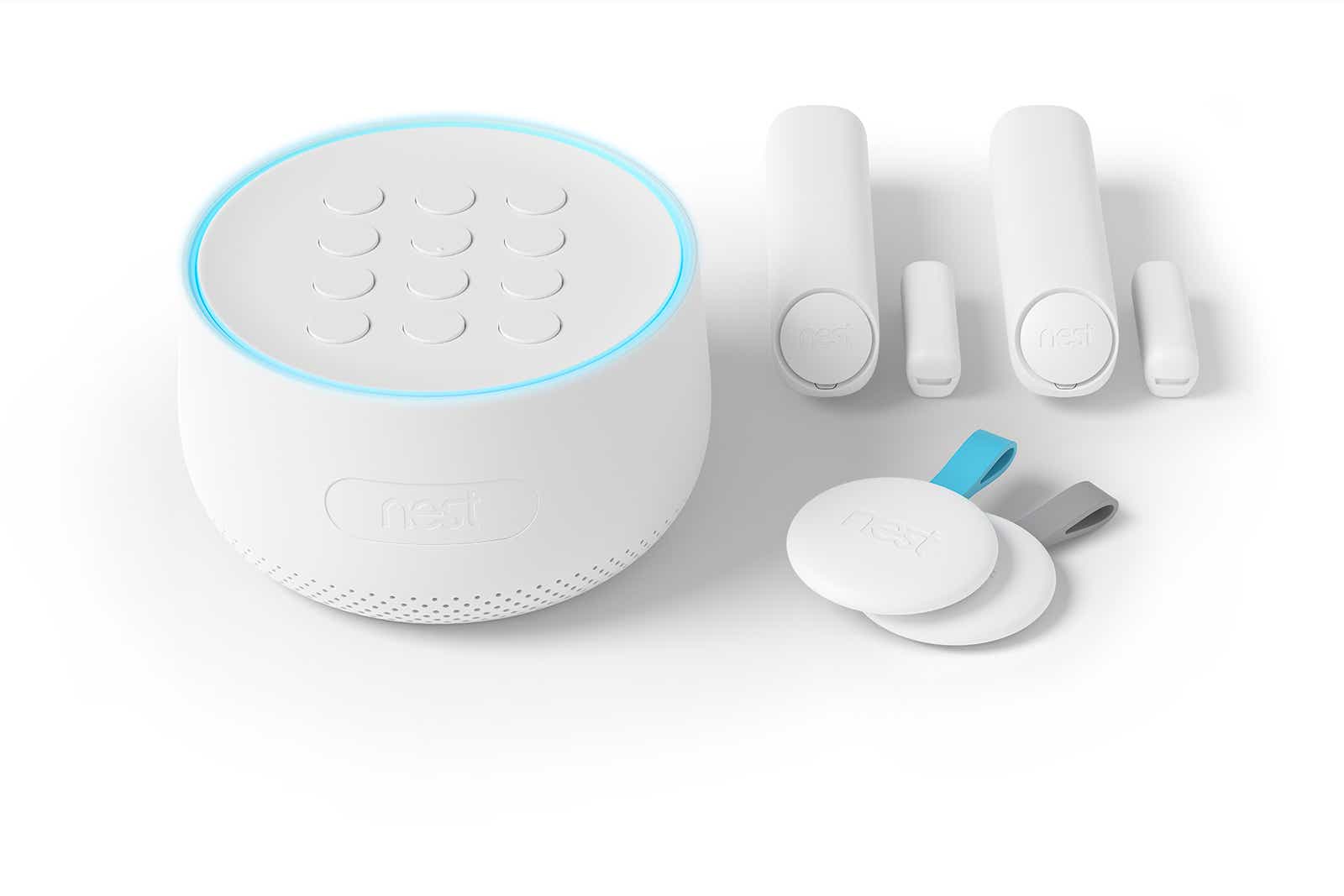 Price When Reviewed:
$499
At present, Blue by ADT cameras operate as stand-alone units, but they come together inside the Blue app. This manages detection settings, provides alerts, and lets users access video feeds from each of the cameras in the system.
The app has some useful features, and one of its best is the ability to allow several people access to your system, but for you to retain control of the settings. Rather than sharing the entire system with others in your household or beyond, Blue asks you to specify if subsequent users are regular or admin users. It's a handy way to share access to the security system without having to worry about anyone messing with its settings.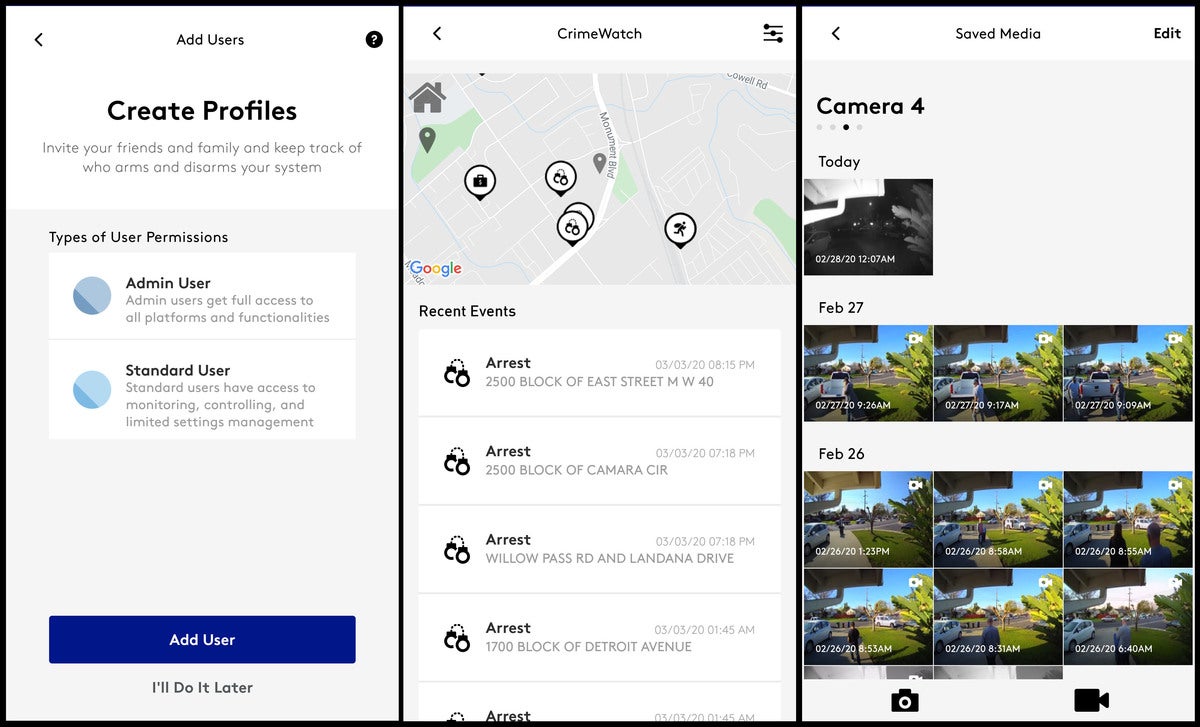 The one thing I don't like about ADT's app is the "crime map." This is a map of your local area with pins at the locations of reported crimes. The information is so vague—many in my city were simply labeled "arrest," with no other information—that's it's of little use. If anything, it makes you feel like your neighborhood isn't as safe as you thought it was, provoking unnecessary fear.
A cynic might say that's good for ADT's business (the same goes for Ring, which offers a similar map).
Security monitoring: DIY or professional
For most people, the primary motivation for installing a DIY home security system is to save money—you don't need to pay for a technician to come to your home and hook everything up. And setting up a security system really isn't all the difficult. But what happens when a sensor is triggered, indicating the possibility of a break-in, a fire, an accumulation of deadly carbon monoxide, or a flood? ADT has two options, but the second is pretty much irrelevant if you haven't set up a broader security system (i.e., more than just cameras).
Self monitoring doesn't cost anything. The system will send you alerts when a sensor is tripped, but you're on your own as far as summoning help from first responders. That can be problematic if you're not at home at the time, or if you're home but incapacitated by smoke or carbon monoxide.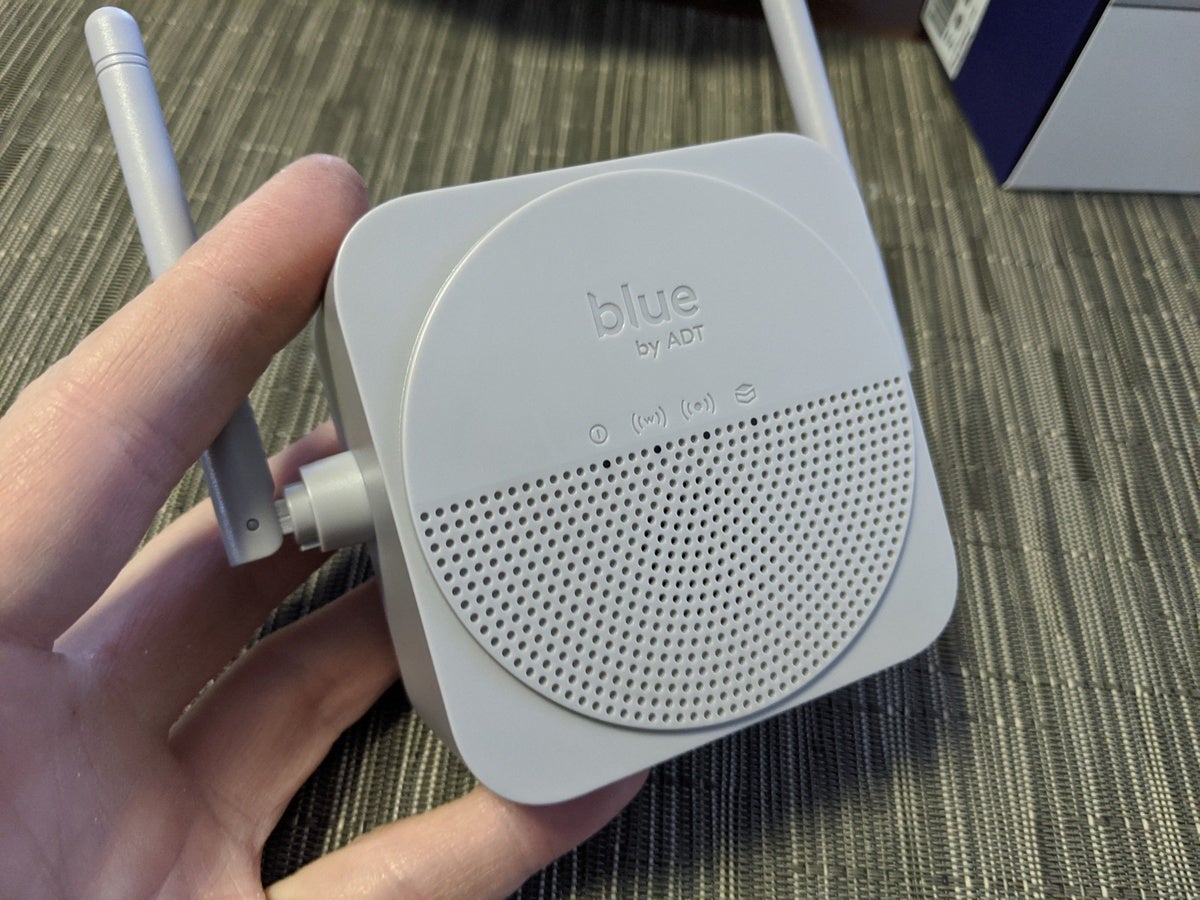 The chief benefit of professional monitoring is that someone in a central office keeps track of your security system 24/7 and can notify both you and first responders—the police, in event of a break-in; the fire department in case of a fire or carbon monoxide detection (provided you've installed the appropriate detectors, of course). ADT's plan also includes 30 days of cloud storage for video clips from compatible security cameras, and cellular backup in case your broadband connection goes down. The latter feature ensures that your system remains connected to the monitoring station even if an intruder cuts your phone or cable line.
The paid service also includes panic and duress modes (should you suffer a home invasion, or someone forces you to disarm your system). You can enter a particular code into they keypad that will notify the monitoring center that something is seriously wrong at your home. Most insurance companies will give you a discount on your homeowner's insurance policy if you have a professionally monitor security system on the premises, but you should check with yours to make sure.
The obvious downside to professional monitoring is that it costs money. ADT charges $19.99 per month, plus tax, with no long-term contract. That's $10 less per month than you'll pay for professional monitoring—via Brinks Home Security—of a Google Nest Secure system (Brinks also offers a $19-per-month plan that's attached to a three-year contract), but it's $10 more per month than what Ring charges for professional monitoring of its Ring Alarm system.
We'll update this roundup each ADT releases new components in its Blue by ADT product line.