Back in the fall of 2018, Roku released a set of wireless TV speakers with an unusual restriction: They worked only in conjunction with a Roku smart TV. The speakers sounded great for $200, but they were worthless for anyone who didn't have a Roku television and wasn't interested in switching to one.
Those speakers are now more versatile. Pair them with Roku's Smart Soundbar ($180) and wireless subwoofer (also $180), and you can create a 5.1-channel surround sound system and control it through Roku's built-in streaming TV software. This $560 (list price) setup will work with any modern HDTV.
Mentioned in this article
Roku TV Wireless Speakers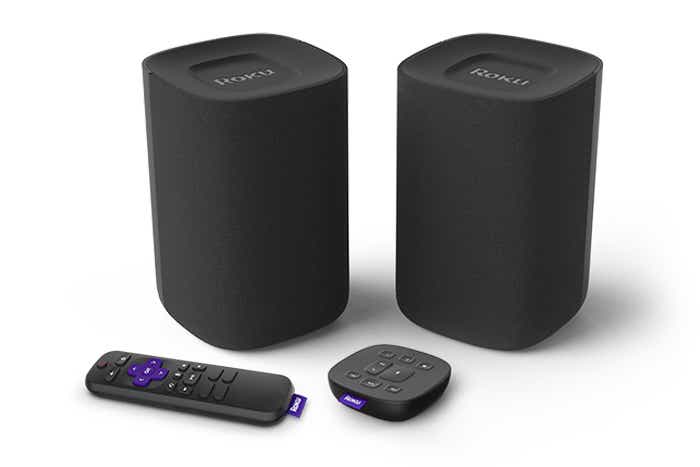 Price When Reviewed:
$199.99
As with the soundbar on its own, Roku's new surround sound system still isn't the best choice for audiophiles. It doesn't offer enough fine-grained control over audio settings, and it lacks the Dolby Atmos and DTS:X object-based surround sound we're starting to see more frequently in this price range. Buying Roku's speakers also means going all-in on Roku's audio ecosystem, which still lacks some modern conveniences such as hands-free voice control, multi-room audio, and Wi-Fi casting from mobile devices.
Yet the saving grace with Roku's audio products hasn't changed: It's about as hassle-free as home theater audio gets.
Simple setup
Because the new surround sound system revolves around Roku's Smart Soundbar, let's rehash how that setup works: The soundbar itself is more than just an array of speakers. It's also a full-blown 4K HDR streaming box, roughly equal in capability to Roku's $50 Streaming Stick+. It includes a TV remote just like any other Roku player, and once connected to your television, it can play video from sources like Netflix, Hulu, and YouTube while automatically routing audio through its own superior speakers. That means you don't need a smart TV or a separate streaming box to use with it.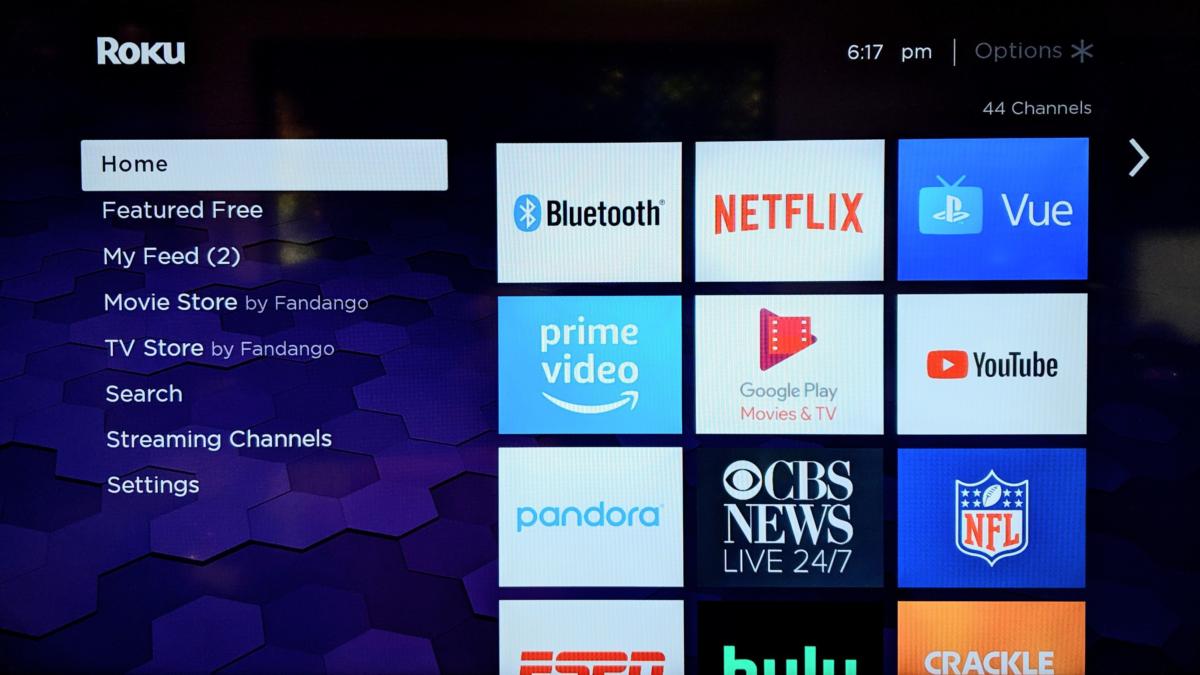 One advantage of having audio and video intertwined like this is that it makes setup easy. Plug the soundbar into outlet power, then connect it to your TV's HDMI-ARC (audio return channel) input, and Roku will walk you through the setup using its on-screen menus. (If your TV doesn't support the audio return channel, you'll need to use a standard HDMI port, plus an optical digital audio connection.) You can then hold down the Roku remote's home button to bring up a pairing menu for the subwoofer and Wireless TV speakers, which will become your surround channels. Roku's software will find and connect each piece automatically.
Although the subwoofer and surrounds all connect wirelessly to the soundbar, I never ran into any of the synchronization issues that can pop up with other wireless systems. I also appreciated being able to place the subwoofer anywhere in the room without having to run cable to the other speakers.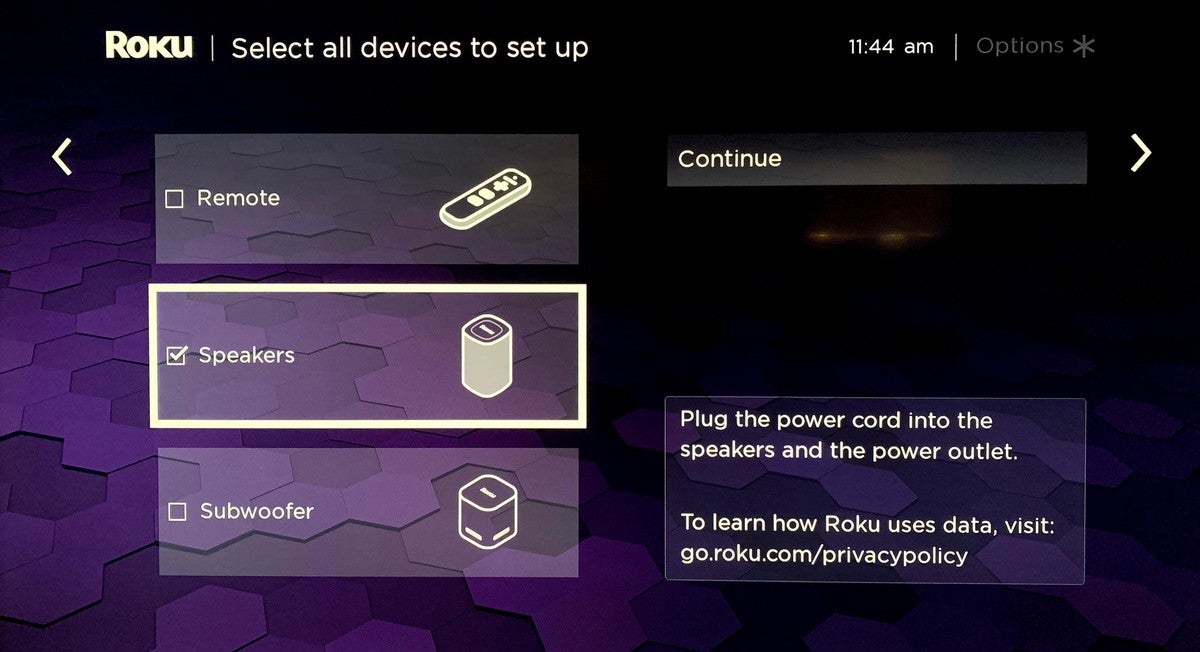 The only downside to this approach is that each component requires a separate power cord, so depending on your room setup, you might need extension cords or a surge protector to get everything connected. (Roku's included power cables are about six feet long.)
Easy audio adjustments
If you're the type of home theater buff that likes to fiddle with equalization and surround sound settings, Roku's system is decidedly not for you. It offers no way to adjust mid-range or treble levels and it provides only four distinct levels of bass response. Roku doesn't let you adjust the fade between front and rear speakers either, so you simply have to trust that the company knows what surround sound levels are best.
That's not to say Roku's system is completely bereft of options. They're just focused more on tangible features than granular tweaks.
Want to make dialog louder or reduce loud sounds? Just press the * button on the Roku remote to pull up those options through an on-screen menu. Here you'll find a dialog boost setting with two volume enhancement levels, a night mode that minimizes loud passages (e.g., explosions), and a leveling mode that compresses the total volume range. While these features aren't unique to Roku speakers, the ability to access them without taking eyes off the screen or grabbing a separate remote is convenient.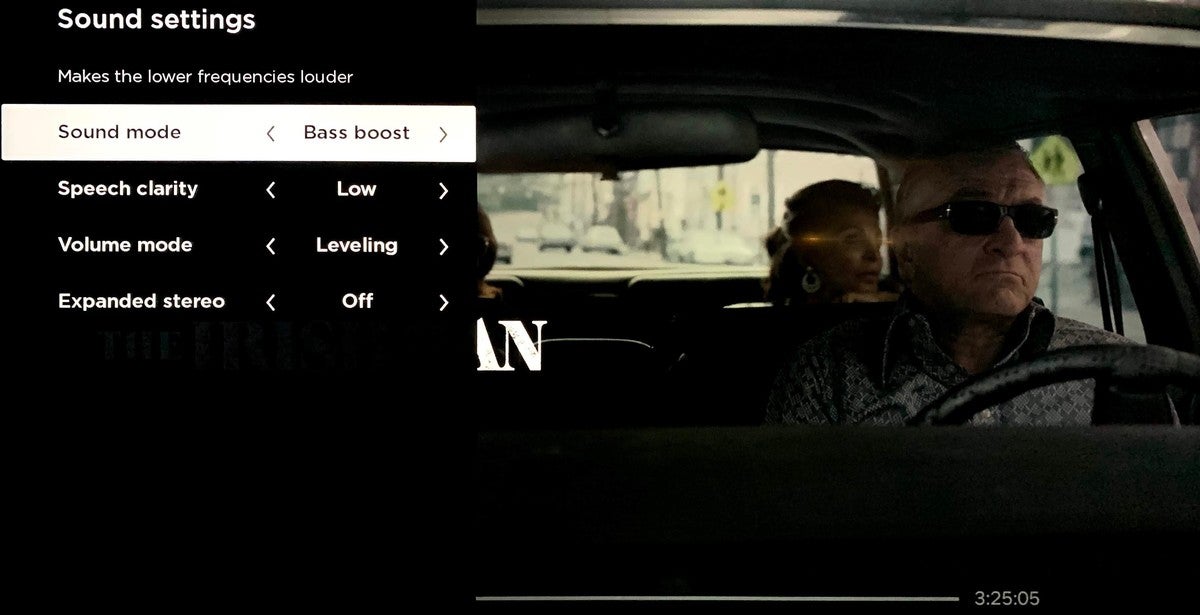 This same menu also offers a couple of surround sound effects for stereo audio: "Movies & TV" mode mixes some ambient sound into the rear speakers, while "Music" mode syncs audio between the soundbar and rear speakers.
Mentioned in this article
Roku Smart Soundbar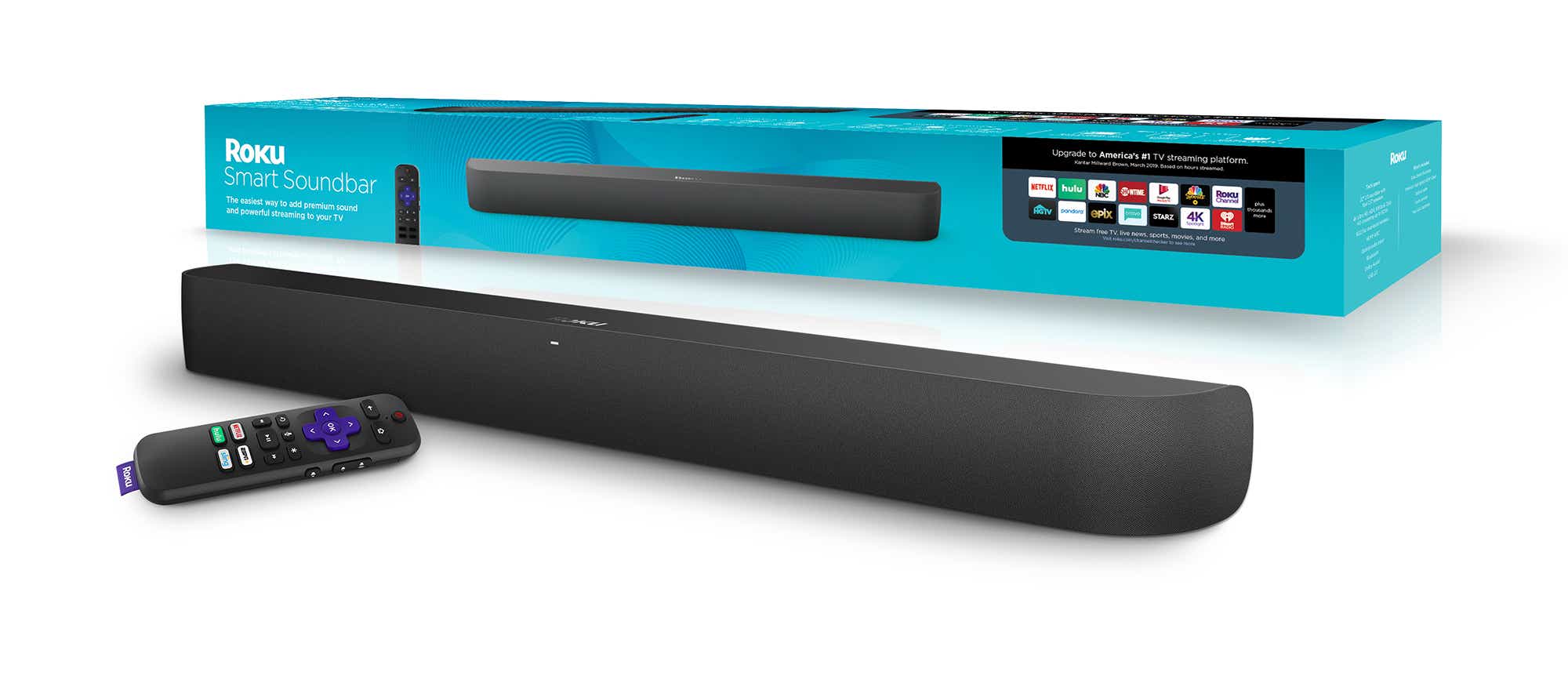 Price When Reviewed:
$179.99
Again, audiophiles might find these features blasphemous. (Case in point: After covering the initial launch of Roku's surround sound features, one reader emailed me to insist that stereo recordings should never play through satellite speakers.) Again, those folks not Roku's target audience. Personally, I enjoyed the room-filling effects of Roku's surround sound modes, which are optional; I only wish they could be activated automatically based on the content instead of through manual settings.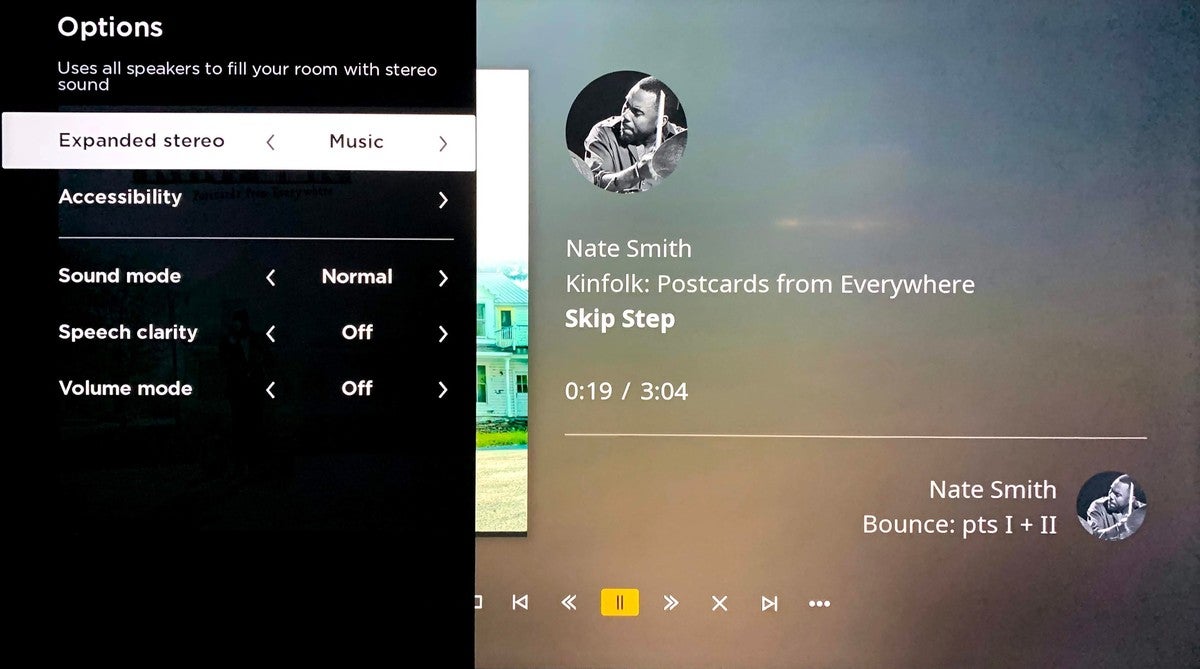 Keep in mind that all of Roku's settings will work with other inputs connected to your television, but you'll lose the convenient on-screen controls unless you switch back to the Roku input.
Decent sound for the price
By now, we've established that Roku's surround system is not for folks who are going to obsess over sound quality. For everyone else, Roku's system sounds good enough.
The soundbar itself is still the weak link in the chain, as I noticed a difference in high-end response while playing music on both the Roku system and a Sonos Beam soundbar. (Roku claims that its speakers rival those that are twice the price, which the Beam is, so this should be a reasonable comparison.) Listening to Jacob Mann Big Band through a Plex media server, the horn section and Louis Cole's drumwork didn't quite have the same liveliness as they did through the Sonos Beam.
On the whole, though, the system packs a punch for its price range. The subwoofer gives a bass boost to music and movies without introducing the unwanted rumble you get from cheaper hardware, and Roku's rear speakers hold up across a wide frequency range, which may explain why Roku is pretty aggressive about cranking their volume. While watching Bong Joon Hoo's Snowpiercer, the sound of the train shrieking across the frozen landscape seemed as present on the satellite speakers as it was on the soundbar. (Again, though, if you prefer turn dial down the volume for a subtler surround sound effect, that's not an option here.)
Still-missing features
Roku has never made a secret of its home audio ambitions. Just as its wireless TV speakers were the first step toward full surround sound, Roku has said that its platform will eventually allow for multi-room audio akin to Sonos or Apple's AirPlay 2, with a voice assistant to control it all.
Today, though, Roku's surround sound system remains an island. You can't connect it to other speakers throughout the house, and there's also no way to stream Apple Music, Google Play Music, or YouTube Music without connecting your phone over Bluetooth. Roku doesn't offer any kind of casting protocol, akin to Google Chromecast or Apple's AirPlay 2, to control music from your phone over Wi-Fi.
Voice control is a weak point as well. Roku doesn't offer its own hands-free voice assistant, and while its system does work with Google Assistant or Alexa devices for basic playback control, the voice commands can get cumbersome ("Hey Google, listen to Thundercat Radio on Pandora on Roku") and I've had trouble even getting them to work in the first place. Roku does include a puck-sized voice remote with its Wireless TV speakers, which you can activate with a button, but it doesn't have any arrow keys, so you still have to pick up the regular remote for further navigation.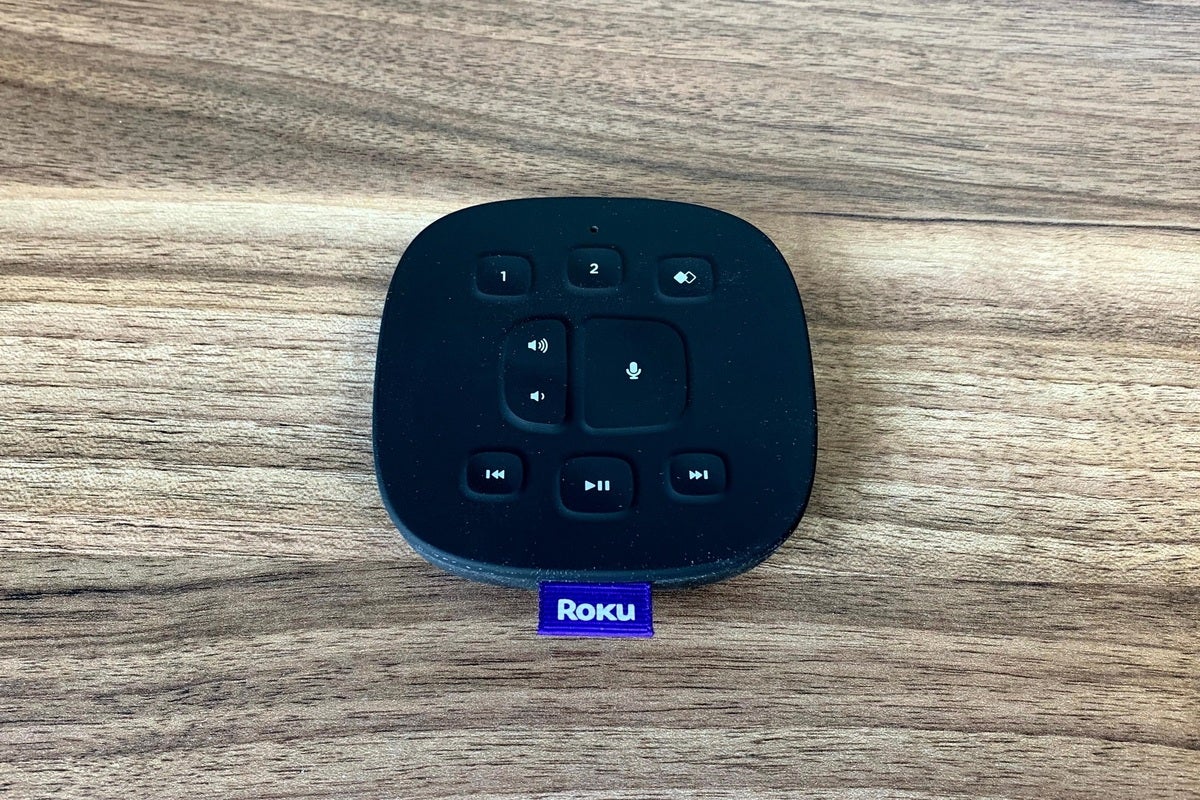 If those features sound desirable, other surround sound systems offer them today by hooking into platforms like Google Chromecast, Amazon Alexa, and Apple AirPlay 2. Sonos even supports all three whole-home audio platforms while offering a separate one for its own speakers.
But if you don't mind waiting for Roku to flesh out the rest of its ecosystem, and expect to be a happy Roku user for years to come, you'll get a surround sound system that sounds pretty good and is dead-simple to use above all else.