Saying the wake work for Alexa or Google Assistant over and over in a single conversation gets old fast ("Hey Google, turn the volume down; hey Google, turn the volume down again"), but it's easy to set both assistants to listen for more questions or commands without having to say the wake word over and over again.
Amazon Echo Dot (3rd gen)
Price When Reviewed:
$49.99
For Alexa, the feature is called "Follow-up Mode," while Google Assistant calls it "Continued Conversations." Both features do essentially the same thing: they make Alexa or Google Assistant keep listening for a few seconds after an initial question or command, allowing you to ask a follow-up question or issue a second command without repeatedly saying "Alexa" or "Hey Google." (Apple's Siri assistant doesn't have an equivalent follow-up feature yet.)
Of course, turning on either Follow-up Mode or Continued Conversations raises some questions, such as just how long Alexa and Google Assistant will keep listening after an initial question, under what circumstances they'll ignore follow-up questions, and how to ask them to stop listening. Both Alexa and Google Assistants have their own rules about when they'll keep listening, for how long, and how to make them go back to sleep.
How to enable Alexa's Follow-up Mode
Open the Alexa app on your iOS or Android device, tap the menu button, tap Settings > Device Settings, then pick an Echo or another Alexa-enabled device. (Yes, you'll have to repeat these steps if you want to activate Follow-up Mode on another device.)
Scroll down to the General section, tap Follow-up Mode, then toggle on the Follow-up Mode setting.
Next, give it a try. For example, you can ask "Alexa, what's the weather?" Once she gives you a weather report, you can ask her "What's the weather tomorrow?" without saying "Alexa" again.
A few things to keep in mind about Alexa's Follow-up mode:
After you ask your initial question, Alexa will keep listening for about five seconds or so. If you don't say anything else during that time, she'll go back to sleep until she hears the wake work again.
Even if Follow-up Mode is enabled, Alexa won't keep listening if the Echo is playing music, or if she isn't sure you were talking to her.
Alexa will also stop listening if you end the conversation by saying something like "Thank you," "Cancel," "Stop," or "Go to sleep."
How to enable Google Assistant's Continued Conversations mode
Open the Google Home app on your Android or iOS device, tap Settings, then tap More Settings under the Google Assistant services heading.
Tap the Assistant tab, tap Continued Conversation, then toggle on the Continued Conversation setting. On Android devices, you'll also need to enable the Shared devices setting.
Now, give Continued Conversation mode a spin. Try saying something like "Hey Google, turn the volume up," and then "Turn the volume up again."
Google Nest Mini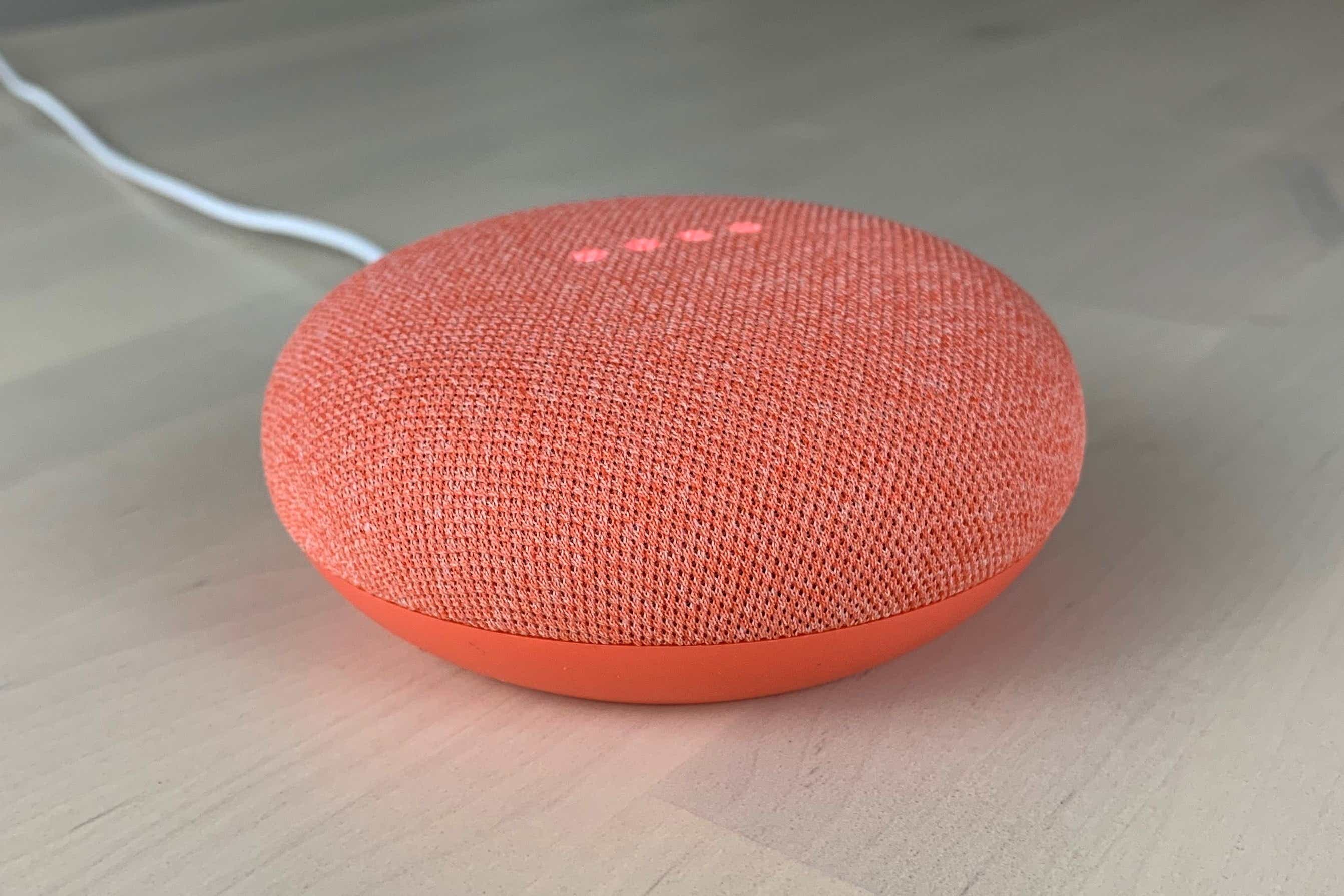 A few things to keep in mind about Continued Conversation mode:
Unlike Alexa's Follow-up Mode, the Continued Conversation setting applies to all your compatible Google Home and Nest devices, so there's no need to go back and enable the setting for each device.
Google Assistant will keep listening for eight seconds after your initial question. If you don't ask anything else, Assistant will go back to sleep.
Google Assistant won't listen for follow-up questions if alarms or timers are going off, if it's playing music or a video, or during a phone call. Google Assistant will also stop listening if you start talking to someone else.
You can end the conversation by saying "Thank you," "Thanks Google," or "I'm done."