If there was one consistent trend among the soundbars I saw CES 2020, it was that manufacturers are embracing virtualized 3D audio in a big way. Samsung's budget-priced T-series soundbars, for example, will come with DTS Virtual:X support, as will all of Vizio's 2020 soundbars.
Meanwhile, home theater manufacturer TCL showed off its impressive Alto 9+, an impressive 3.1-channel soundbar that uses a combination of acoustic radiators and Dolby Atmos height virtualization to deliver realistic 3D object-based sound without surround speakers or upward-firing drivers. Not to be outdone, Klipsch showed off its Bar 48 with Dolby Atmos, also a 3.1-channel soundbar except unlike the Alto 9+, it will ship with both Dolby Atmos height virtualization and DTS Virtual:X support. And just a few weeks prior to CES, Denon bowed the $250 DHT-S216, a 2.1-channel soundbar that's the first from Denon to arrive with DTS Virtual:X sound.
That's a pretty impressive lineup, particularly given that the first soundbar with DTS Virtual:X sound—the well-received Yamaha YAS-207 from 2017—landed in stores only a few years ago.
Mentioned in this article
Yamaha YAS-207
Price When Reviewed:
$299.95
A far cry from the synthetic, hollow-sounding virtual sound modes of yesteryear, DTS Virtual:X and now Dolby Atmos height virtualization modes use specialized audio processing techniques to deliver sound cues that trick your brain into thinking it's hearing sound from all around you, including from above and behind, and all without the need for up-firing drivers or additional speakers.
In my tests of DTS Virtual:X and Dolby Atmos height-virtualized audio systems, both do an impressive job of creating the illusion of sound coming from not only height speakers (the third digit of, say, a 5.1.2 setup) but also the surround speakers, including both the side and rear surround speakers.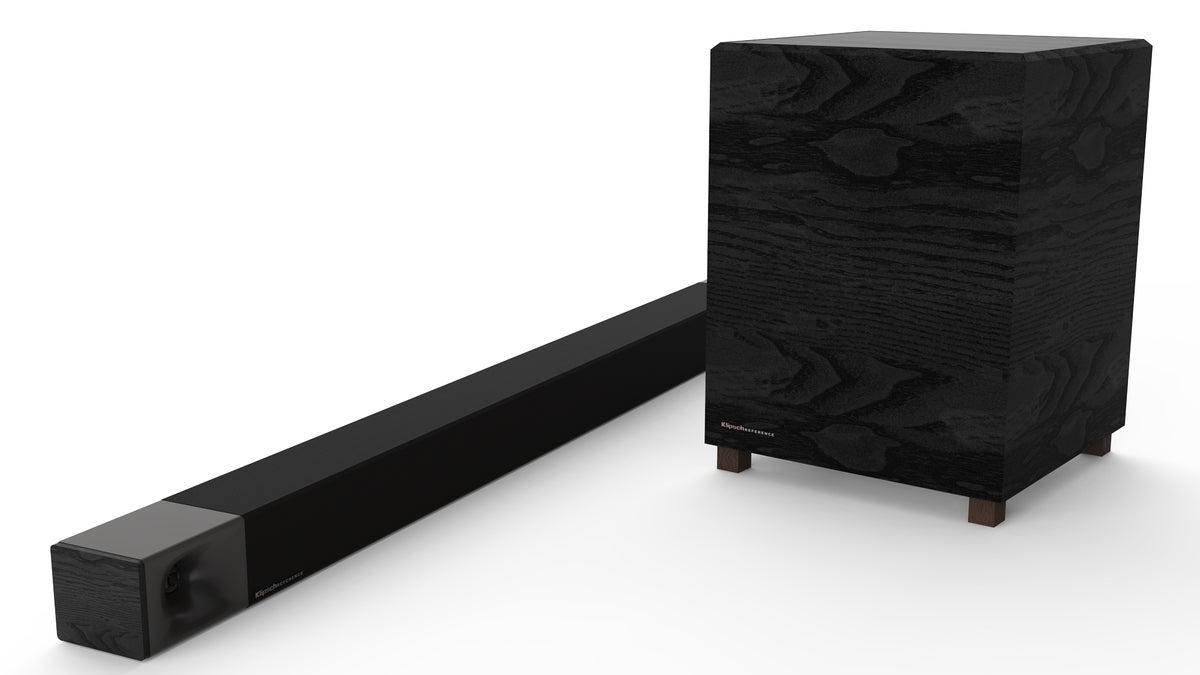 Of course, neither DTS Virtual:X nor virtualized Dolby Atmos can match the audio fidelity of a system with physical height and surround speakers. But what's so impressive about these virtual object-based audio formats is how effective they are at bringing immersive 3D sound to any living room (including those with vaulted ceilings, which render up-firing drivers useless) with a minimum of fuss, and on a budget.
Take the Vizio SB2021n-G6Remove non-product link, a $150 (or less than $100Remove non-product link if you know where to look) 2.1-channel soundbar from 2019 that I just began testing. Not only is this soundbar fairly basic and inexpensive, it's a mere 20 inches long—kinda tiny compared to some of the 46-inch soundbar behemoths I've been reviewing. But while the SB2021n-G6 doesn't even have HDMI inputs (thankfully all of Vizio's 2020 soundbars will be HDMI-equipped, including the budget ones), it does come with an ace up its sleeve: DTS Virtual:X sound.
Queuing up the thrilling launch sequence from Apollo 13 and cranking the volume, I could swear that sound is coming from speakers that aren't there, both from the sides and above. And this is all coming from a tiny soundbar that costs less than an Apple TV 4K and fits easily in a cramped studio apartment. I've yet to sample Dolby Atmos height virtualization in a soundbar, but my new Denon AVR-X1600H A/V receiver supports it, and it too manages to wring realistic height effects out of my standard 5.1 speaker setup.
The bottom line is that it's easy to see—and hear—why home theater manufacturers are lining up to add DTS Virtual:X and virtualized Dolby Atmos to their soundbars, particularly the budget models. They work, they're inexpensive, and they allow just about anyone to add 3D audio to their living rooms. And I can't wait to hear more.