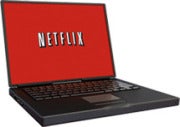 Netflix Wednesday rolled out a much-needed update to its in-browser video player. The new player features a revamped control bar, the ability to browse other episodes during playback, and informative text overlays that pop up when you pause the video for a few seconds.
The new player appears to have some issues with Google Chrome on Mac OS X -- if you try to start the player in Chrome running on OS X, you get a warning pop-up that says the browser is not yet supported. That said, it may still work on your particular machine -- if you click through the warning, you may still be able to get Netflix to run with no issues.
A Netflix representative explained to GigaOM that "Chrome on Mac support is a limitation of Microsoft Silverlight, not Netflix. It works on some Macs but not on others, so we allow it and give users a warning."
The first thing you'll notice when you open up the new Web player is that the picture now hits the edges of the browser window -- you're no longer looking at a little box within your browser. This is because Netflix has moved the control bar onto the picture -- it appears as an overlay when you move your mouse over the video.
The new control bar has a couple of new buttons, including a button that lets you change the language (if applicable) of the video and turn subtitles on or off.

If you're watching a TV show or a series, you can now preview other episodes from within the video. The "preview" gives you an image from the episode, as well as a brief synopsis. You can jump directly to that episode by clicking anywhere within the preview box.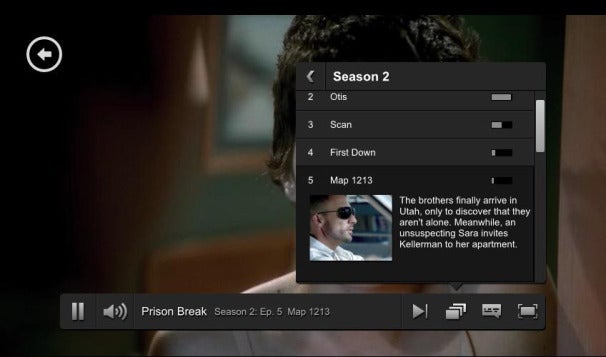 The last major visual change is the lightbox-like text overlay that appears when you pause the video. After the video has been paused for a couple of seconds, the image dims and an informative text overlay pops up with the title of the movie/show you're watching, the rating (if applicable), the season and episode (if applicable), and a brief synopsis. This overlay disappears when you move your mouse over the video.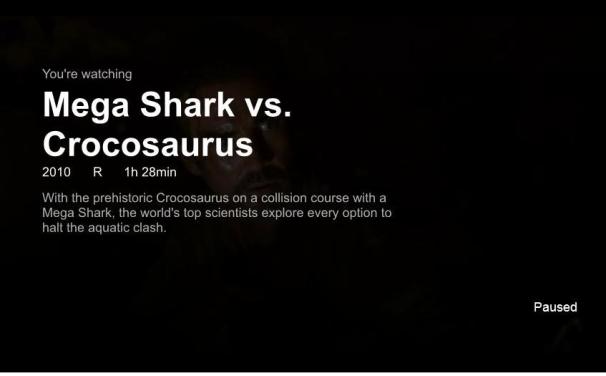 Netflix's browser app redesign comes after the company updated a few other platforms, including its tablet app and its Xbox 360 app.
Follow Sarah on Twitter, Facebook, or Google+.
This story, "Netflix Launches Snazzy New In-Browser Video PLayer" was originally published by PCWorld.