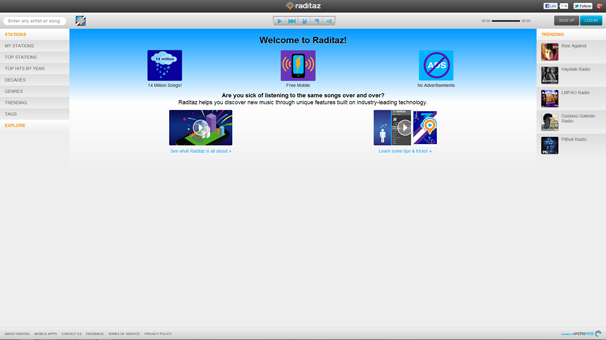 While the realm of Internet radio is basically dominated by Pandora these days, that doesn't mean that it's the only player in town. One such competitor, Raditaz, announced Friday that it has partnered with LyricFind to show users lyrics and artist bios for the songs they are currently listening to.
The company also redesigned its website, and updated its music discovery engine to make it easier for people to discover new songs and artists based on their tastes. While the service doesn't seem to have every single song in existence (what, no Goyte?), with over 14 million songs you should be able to find something you like.
If you're interested, head on over to Raditaz's website and sign up for a free account. If you prefer to be mobile with your music, the company also offers free apps for both iOS and Android.
This story, "Raditaz Gets Re-Designed, Also Gains Song Lyrics" was originally published by PCWorld.