Fresh off a bid to buy what's left of Blockbuster, Dish Network Corp. plans to keep hundreds of rental stores up and running.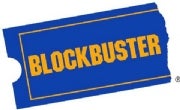 Blockbuster filed for bankruptcy in September, and since then the number of stores in the United States has dwindled from 3,300 to 1,700. When Dish secured a winning bid to buy Blockbuster for $228 million this month, the fate of these remaining stores was unclear.
Now, Dish has assumed the leases on roughly 500 stores, according to the Associated Press. The story doesn't say what will become of Blockbuster's remaining 1,200 rental locations.
It's also not clear what Dish plans to do with the stores that will stay open. My colleague Lisa Greim has speculated that they could become fun places to showcase Dish's TV tech, including Slingbox and Google TV. CrunchGear's John Biggs suspects that Dish will use the stores as a physical presence for selling its satellite TV service.
Of course, both opinions assume that people are still going to Blockbuster stores. The reason Blockbuster crumbled is because streaming video, mail-order DVDs from Netflix and ubiquitous Redbox kiosks have made the rental store irrelevant. Drive by any Blockbuster -- if you can find one -- and it'll likely look like a ghost town.
If Dish is planning exciting new things for Blockbuster's retail stores, I'm skeptical that they'll be a success unless the company can figure out a way to bring people back to the stores. A couple of set-top boxes and aisles of DVDs won't be enough.
Follow Jared on Facebook and Twitter for even more tech news and commentary.
This story, "Blockbuster Stores to Live On (For Now)" was originally published by PCWorld.