What to Watch
All right, now you have your room and your TV set up (as best you can) for optimal viewing. Go ahead, grab a Coke and a bag of popcorn, settle down on your couch, and watch...what?
As we've noted in the past, one of the biggest issues with 3D TV is the utter lack of content. But don't worry--that should be changing soon, as a slew of movies will be released in 3D Blu-ray this holiday season and next year. Until then, you're stuck with what's in stock right now.
3D Blu-ray Discs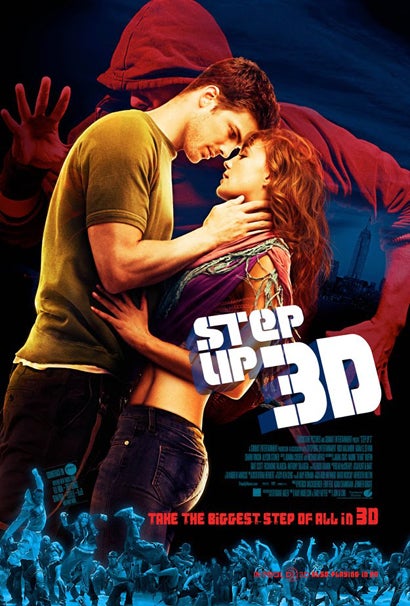 Don't expect to see the awesome 3D feature films that are hitting theaters right now--many of them won't be available for 3D home viewing initially, or will be part of an HDTV or shutter-glasses "bundle." Currently you'll find three categories of 3D Blu-ray discs available: kids' movies, Imax- and National Geographic-type documentaries, and films whose only saving grace is the fact that they are available in 3D.
Make sure to check Blu-ray discs before you purchase them--I ended up buying Monsters Vs. Aliens and National Geographic Sea Monsters from Amazon, but both were in red-and-green-glasses 3D (paper-and-cellophane glasses included), not shutter-glasses 3D. Check for a note or a sticker on the package that says you must have active-shutter glasses in order to view 3D content.
Children's movies currently available include Cloudy With a Chance of Meatballs, The Last Airbender, Open Season, and The Polar Express. A number of popular family movies will also be coming out in the next couple of months, including Coraline, Despicable Me, and Legend of the Guardians. 3D TV seems to have been invented for colorful, Pixar-like animation, so I recommend checking out these films (even if you're over the age of 12).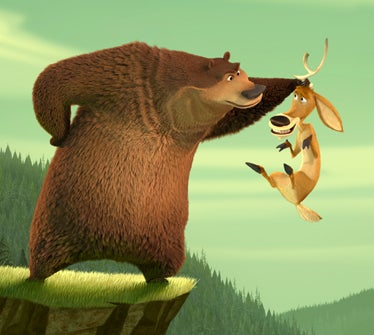 If you're more of a Discovery Channel fan, Deep Sea 3D, Grand Canyon Adventure, Under the Sea 3D, and Dinosaurs Alive! will be right up your alley. Occasionally the 3D floating particles in the ocean will make you a little seasick, but otherwise these films will show off your 3D TV nicely.
Lastly, you might consider a couple of it's-not-my-place-to-judge-but-they're-bad movies--such as Clash of the Titans, Step Up 3D (available December 21), and Resident Evil: Afterlife (available December 28)--that at least some people will enjoy.
3D Broadcast Channels
Perhaps you're more of a sports fan. Or maybe you just don't want to worry about a 3D Blu-ray disc player. Either way, you have (limited) options if you're looking for 3D broadcasts.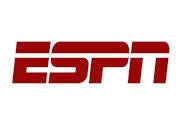 Comcast offers ESPN 3D, which shows select 3D programming. This means that, unless you're a big college-football fan, most of what you'll be watching is a fetching yet boring ESPN 3D logo. ESPN has guaranteed 85 live sporting events in 3D for its first year; let's hope that it will have more events next year.
Watching ESPN 3D produces a slightly less intense feeling than watching 3D Blu-ray movies, probably because it's a live sporting event and the producers have less time to contemplate mise-en-scène . It's still decent, though all of the extra movement--the team on the field, the cheerleaders, and the crowd jumping up and down and screaming--can be a bit overwhelming. Having the lights completely off or as dim as possible is extremely important; any excess lighting may cause nausea.
DirecTV offers a 3D TV package that includes three channels: ESPN 3D, DirecTV Cinema, and n3D powered by Panasonic. In this package ESPN 3D presents the same programming as Comcast's ESPN 3D; DirecTV Cinema has select films and documentaries, and n3D features "the best in 3D sports, music, nature, arts, and more" (such as the MLB All-Star game, specials on 3D filmmaking, and the X Games).
Show Off!
Phew, that was easy, right? All you had to do was purchase a bunch of active-shutter glasses, hunt down hard-to-find 3D Blu-ray discs, rearrange your entire living room, and make it through a calibration disc while wearing the shutter glasses. No sweat! Now it's time to sit back and enjoy your new, perfectly calibrated 3D HDTV with as many friends as you could afford to buy shutter glasses for.
Testing equipment used for this article: 40-inch Sony Bravia 40HX800 LCD HDTV, 42-inch Panasonic Viera TC-P42G25 plasma HDTV, 55-inch Samsung UN55C8000 LCD HDTV, Sony PlayStation 3
Content viewed for testing: DVE Essentials: HD Basics calibration disc, Comcast ESPN 3D, Cloudy with a Chance of Meatballs 3D Blu-ray disc, FIFA World Cup 2010 Blu-ray disc, Grand Canyon Adventure 3D Blu-ray disc, Imax: Deep Sea 3D Blu-ray disc, The Last Airbender Blu-ray disc, Open Season 3D Blu-ray disc
This story, "How to Show Off Your 3D HDTV" was originally published by PCWorld.