Snoopy come home! If your pet wanders too far from the homestead and can't make its way back, Ring's latest accessory could help a stranger guide your four-legged friend back to safety.
The Pet Tag is (as its name implies) a small tag that attaches to your pet's collar. The front of the circular tag features the familiar Ring logo, along with the "Always Home" slogan, while on the back is a prominent QR code.
If a stranger happens across your lost pet and scans the QR code with their phone, they'll see the Pet Profile that you've posted via the Ring app, complete with your pet's name, species, color, weight, and any medical conditions or needed medication. (Pet finders won't need the Ring app to see the Pet Profile you created.)
Even better, your Pet Profile can link to a Lost Pet Post, which lets you detail the date and time your pet went missing and where they were last seen. You can also enable a Contact Me feature that allows strangers to reach you without revealing your contact information.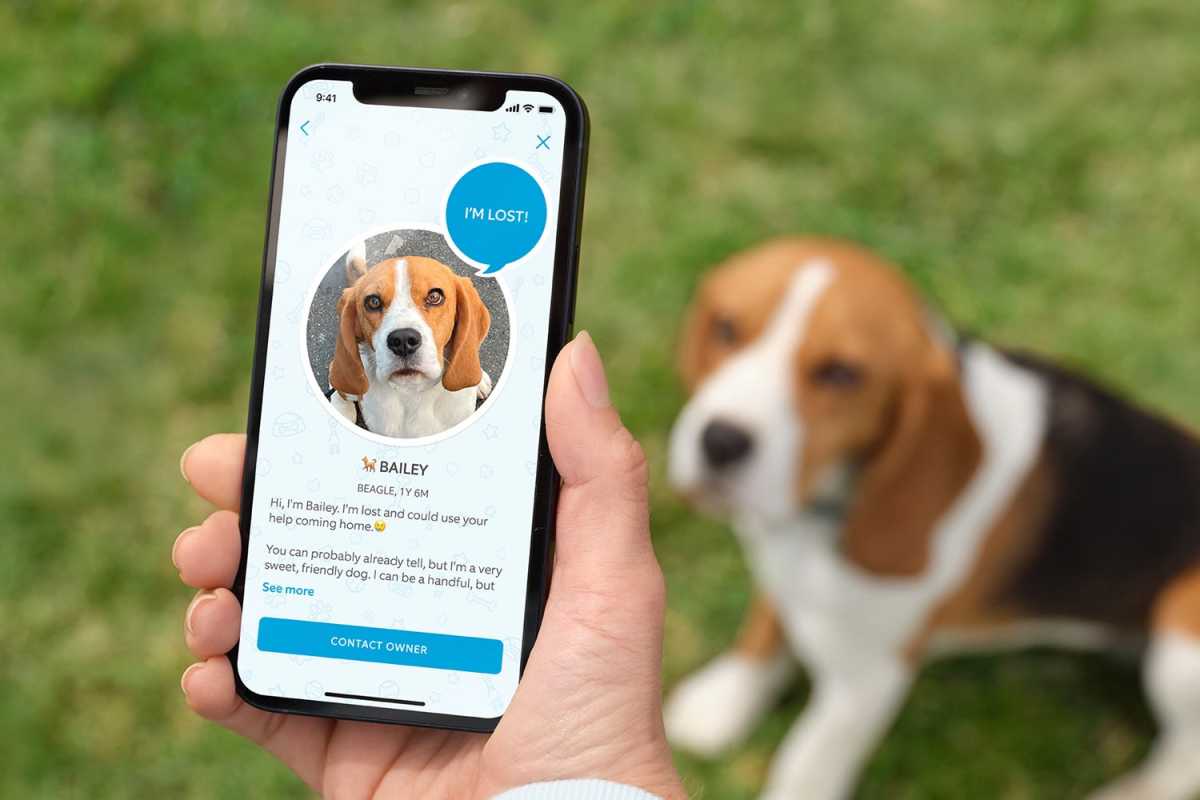 Ring
Ring's Pet Profile and Lost Pet Posts are nothing new–both were rolled out in early 2022–but the just-announced Pet Tag ($9.99) makes it much easier for good samaritans to match a lost pet with their Pet Profile.
It's worth noting that the 1.1 inch-diameter Pet Tag doesn't come with any GPS capabilities–in other words, a Pet Tag won't actually track your lost pet.
That said, you will get a notification if anyone happens to scan the Pet Tag's QR code, and you'll be able to chat with the finder provided you've enabled the Contact Me feature in the Ring app.
The Ring Pet Tag is available for pre-order on Amazon, and it's slated to ship on October 4.
Updated shortly after publication with a correction: The Ring Pet Tag ships October 4, not October 5. Our apologies for the error.