There's been growing buzz that smart lighting brand Philips Hue is about to unleash a quartet of security cameras, and now a series of just-discovered FCC documents have essentially confirmed the rumors.
First spotted by HueBlog.com, the documents appear to detail two of the rumored four Hue security cameras, including a wired camera and a battery-powered model.
Both of the cameras come equipped with two antennas each: one for Wi-Fi and Bluetooth, and a second for Zigbee, the wireless technology that Philips Hue commonly uses for its smart lights.
HueBlog speculates that the Bluetooth radio would likely be employed for setup, while the Wi-Fi antenna would transmit video. The Zigbee radio, meanwhile, could be for sending the status of the camera's motion sensor, HueBlog notes.
The other noteworthy detail in the FCC documents is that the cameras are packing magnets, which are probably intended for holding the units into their mounting brackets.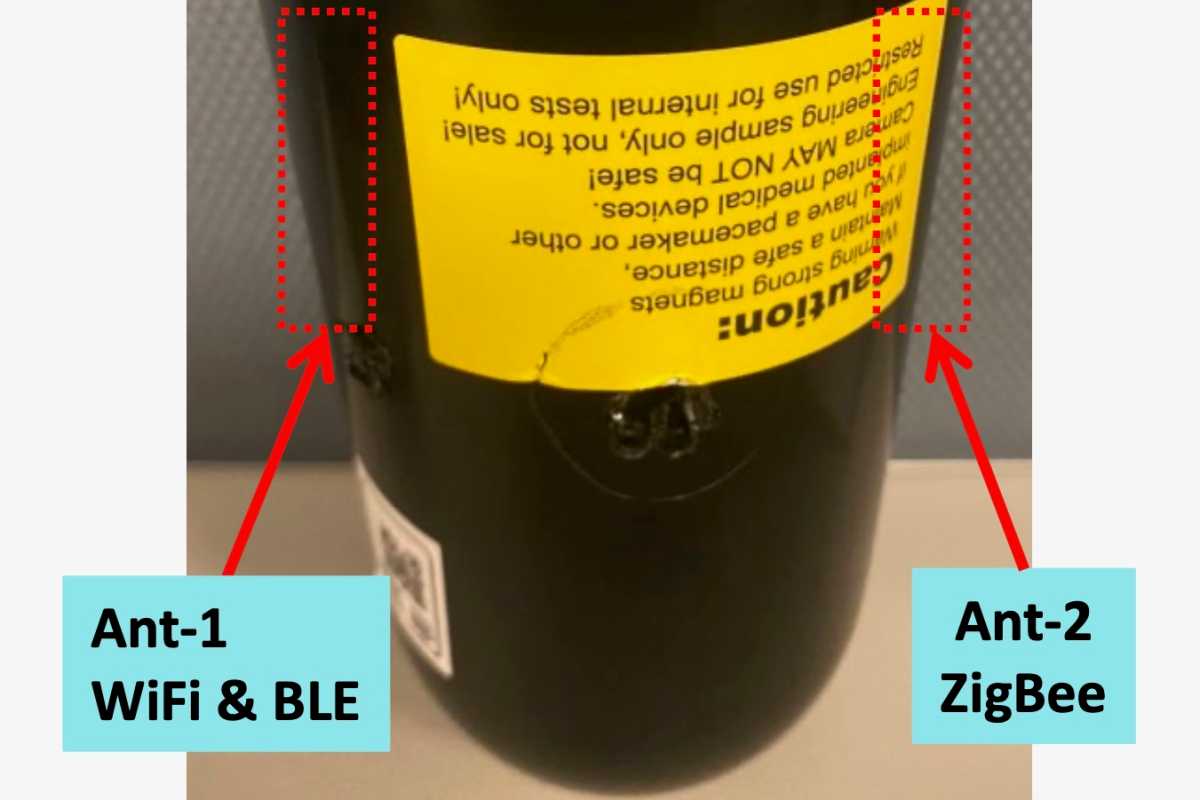 FCC / Philips Hue
The documents include photos of the security cameras, with the images of the wired and battery-powered cams looking virtually identical.
The FCC documentation arrives just a few weeks before the IFA conference in Berlin, where Philips Hue is expected to trot out its security camera lineup for the first time.
Word is that there will be four Hue cameras, including two wired models, the battery-powered camera, and a floodlight camera.
This news story is part of TechHive's in-depth coverage of the best security cameras and best smart bulbs.
Hue is also said to be prepping a contact sensor for doors and windows, which will probably be unveiled alongside the security cameras.
A Hue spokesperson has previously confirmed to TechHive that the manufacturer will "extend its home security offering" but didn't offer any details about new products.
While Philips Hue is primarily known for its smart lighting products, it's not surprising that the brand would move into home monitoring territory.
WiZ, the smart lighting brand that's owned by Philips Hue parent Signify, unveiled its own security camera back in May.