Technology watchers are already gearing up for the busiest shopping day of the year, and retailers are beginning to share information about store hours and sale items.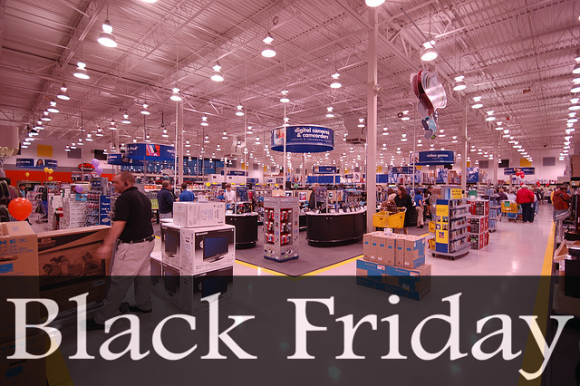 The frenzy is known as Black Friday – the day after Thanksgiving – but the pushing and shoving and long lines will actually start on the holiday itself again this year. Last year, some retailers opened at 10 p.m. Thursday.
This year, Sears and Wal-Mart will open at 8 p.m. on Thanksgiving, with Target following suit an hour later, according to leaked ads. Wal-Mart will offer shoppers $89 Wii consoles and a $38 Blu-ray player. Sears is giving perks to members of its shopper loyalty program.
Want to get the scoop on the deals you can score at many of the big box stores? Check out the website The Coupons App, which shows leaked ads from retailers such as Best Buy, Cabela's, Kmart, Mills Fleet Farm, Toys R Us and more. If you want the sale information on your mobile device you can get the app from Google Play, iTunes or the Amazon App Store.
"The unique thing about our app is that it utilizes a GPS locator to find deals close to you. Not only are you saving money with coupons, you are finding the best deals with the least amount of travel," says the developer.
If you're looking for an HDTV deal, look no further. Amazon's Black Friday sale is already in motion and includes a 19-inch set for $80.
Best Buy's deals start at 12 a.m. on Black Fridayand include a 26-inch for $100, a 40-inch for $180 and a 55-inch 3-D LCD TV for $800. As for Wal-Mart, it tries to keep things sane by staggering its deals, including a 70-inch Sharp LED LCD for $1,798 and a 60-inch Vizio LED LCD for $688. Sears will offer a no-name 32-inch LCD for $97, a 39-inch Seiki LCD for $199 and a 50-inch Panasonic plasma for $299.
This story, "Black Friday shopping: What to expect" was originally published by PCWorld.