It's been more than five years since I first asked whether ATSC 3.0, aka NextGen TV, would spell doom for over-the-air DVR. The answers are coming in now, and they're not encouraging.
The latest television broadcasting standard, also called NextGen TV, is supposed to introduce new features such as 4K HDR video and dialog enhancement. But it also gives broadcasters the ultimate say over where and how you watch free local channels. With new encryption measures that many stations are now adopting, ATSC 3.0 can limit recording capabilities, block out-of-home viewing, and restrict the use of certain video player apps. Even basic playback requires seemingly endless certification hoops, potentially driving up the cost of ATSC 3.0 converter boxes.
Broadcasters say they're trying to protect against media piracy, and that they might address some of these complaints in the future, but encryption still leaves them, rather than audiences, in control of what's possible. Over-the-air DVR has been one of the last great ways to watch TV on your own terms. NextGen TV could stop that from happening.
This story is part of TechHive's in-depth coverage of the best over-the-air DVRs.
How does ATSC 3.0 encryption work?
Although broadcasters downplayed ATSC 3.0's DRM (digital rights management) features in the standard's early years, they're starting to lock things down with encryption as more stations come online, and the issue has gained wider attention thanks to recent coverage by Tyler "Antenna Man" Kleinle and Lon Seidman.
Users can see which ATSC 3.0 stations are encrypted on the RabbitEars website, which has been tracking the NextGen TV rollout. Out of more than 400 NextGen TV channels in the United States, roughly 16 percent of them are now encrypted.
None of this should be noticeable if you have a smart TV with an ATSC 3.0 tuner, as it should already have the necessary keys to decrypt these locked-down channels. It also doesn't affect channels that use the current ATSC 1.0 standard, which broadcasters are required to support for at least another four years.
But if you were an early adopter of external ATSC 3.0 tuners such as the HDHomeRun Flex 4K or Bitrouter ZapperBox, you won't be able to watch any encrypted channels. These devices launched without DRM support before broadcasters started encrypting their channels, and while they plan to support DRM in the near future, the complications of doing so has led to numerous delays.
DRM isn't just a temporary inconvenience. It will also introduce new restrictions on your ability to access free, over-the-air channels through external tuners. Here are some examples that I've confirmed with device makers:
For DVR, broadcasters can set expiration dates on recordings or even block them outright. It's unclear if broadcasters will do this, but ATSC 3.0 gives them the capability.
ATSC 3.0's DRM has latency restrictions that effectively block out-of-home viewing from networked tuners such as the HDHomeRun Flex 4K.
Users will need an internet connection to stream local broadcasts around the home, for instance from an HDHomeRun tuner to a Roku player, and an occasional internet connection might be required for external tuner boxes.
Recordings won't work without the original tuner that captured the programming, effectively preventing users from transferring programs they've recorded on a DVR to other devices, such as a laptop or tablet for away-from-home viewing.
FancyBits
The broadcasters' response
Pearl TV spokesman Dave Arland said future updates to ATSC 3.0's copy-protection system, called A3SA, could address these issues. (Pearl TV is the broadcaster consortium that's backing ATSC 3.0, and is a part-owner of A3SA.)
Remote viewing, for instance, is "on the A3SA development roadmap," Arland said, and Pearl TV has proof-of-concept proposals that would allow external tuners to work without even occasional internet connectivity. While there are considerable technical challenges to letting users transfer recordings across devices, Arland said Pearl TV believes these are surmountable as well.
Arland did not deny that A3SA allows broadcasters to set expiration dates on recordings or block them outright, but said he's not aware of any broadcasters that are doing so. He also noted that A3SA's current rules prohibit restrictions on recordings for ATSC 1.0 channels that are simulcast in ATSC 3.0.
"Content protection is designed to prevent piracy, not stop home recording," Arland said.
Well-intentioned or not, A3SA in its current form still serves to lock down over-the-air DVR and make it more like what you get with live TV streaming services. Instead of being free to watch local broadcasts on any device, using whichever app you prefer, you'll be at the whims of the broadcasters and TV networks.
ATSC 3.0 DRM could cost you more
If you're not an over-the-air DVR user and only use an antenna for live TV, you might shrug off issues I've raised above. But here's another reason to be concerned: DRM could make external tuner boxes more expensive.
Most existing TVs can only pick up broadcasts in the older ATSC 1.0 standard, and even some new TVs continue to ship without ATSC 3.0 tuners onboard. For viewers who don't want to replace their entire televisions, ATSC 3.0 will require an external converter box.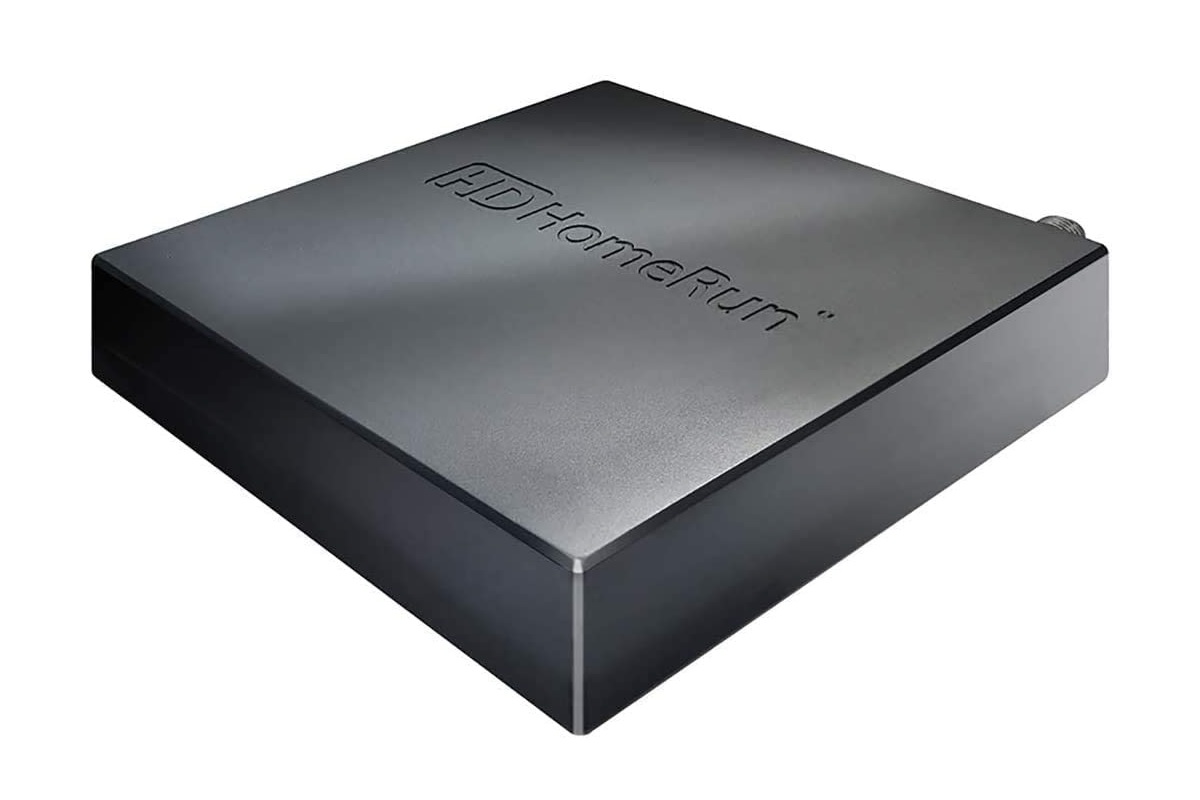 SiliconDust
But one device maker, who asked not to be named in this story, said that ATSC 3.0 DRM has both up-front and ongoing costs, both for licensing and certification testing. For the small vendors that are currently building ATSC 3.0 tuner boxes, these costs can be significant, and like other licensing fees they inevitably get passed onto users. (Pearl TV's Dave Arland said A3SA provides "significant per-model discounts to smaller manufacturers.")
DRM can also complicate the process of bringing new products to market in the first place. Nuvyyo, makers of the Tablo over-the-air DVR line, specifically pointed to DRM as the reason for delaying its first ATSC 3.0 tuner. The status of that product remains uncertain, as Nuvyyo has since been acquired by The E.W. Scripps Company, a major broadcaster.
So far, we've yet to see an external tuner ship for less than $200, and even ADTH's upcoming tuner box has a price of around $100. While DRM might not be solely to blame, it is a factor in limiting options and keeping prices high.
The DVR's decline
While the rise of on-demand streaming has made DVR less relevant, in a way it's more important than ever. As streaming services raise prices for ad-free viewing and trim their catalogs, being able to record TV programming on a device of your choosing is one of the last ways for viewers to exercise some control.
ATSC 3.0 DRM threatens to take that away. Combined with the dismantling of CableCARD, it ensures that users will be funneled into apps in which the content providers call the shots—even for free, over-the-air TV.
What can you do about it? Lon Seidman has encouraged users to complain to the FCC, which is seeking public feedback about the future of over-the-air TV. Broadcasters want the ability to turn off ATSC 1.0 as soon as it's feasible, but they need the FCC's permission to do it, and a loud and sustained consumer outcry could force some concessions on the encryption front.
Alternatively, you can just ride out ATSC 1.0 until the bitter end. As of now, that'll be at least until July 2027, as the FCC is requiring broadcasters to support the old standard until then. If you buy an over-the-air DVR today—even one without ATSC 3.0 support—you'll get at least four years of life out of it, and in a sense you'll be voting against the new standard.
Either way, enjoy the unfettered state of over-the-air DVR while it lasts, because its future looks very cloudy.
Sign up for Jared's Cord Cutter Weekly newsletter to get columns like this in your inbox every Friday.