You've amassed an impressive collection of vinyl LPs, because nothing else compares to the warm, tactile experience of spinning a record on a turntable. And some of those tunes never made it to any commercial streaming library. But now you face the dilemma of how to play that music on your phone, portable audio player, or while you're in your car on a road trip. And vinyl won't last forever, shouldn't you have a backup?
Converting a vinyl collection to digital can be a complicated process, one that requires specialized gear and dedicated software to turn your analog tunes into digital files that can be enjoyed anywhere. We're here to guide you through the steps and figure out which method works best for you.
This vinyl-ripping how-to is part of TechHive's in-depth coverage of the best turntables.
If you're enjoying the massive catalog of music available from streaming services like Qobuz, Spotify, Tidal, or Apple Music, you might wonder why anyone would want to put in the considerable time and effort required to digitize a vinyl music collection. If you can hear all your favorite songs on LP at home, and those same songs are available for streaming on the go, why would anyone bother to rip their record collection?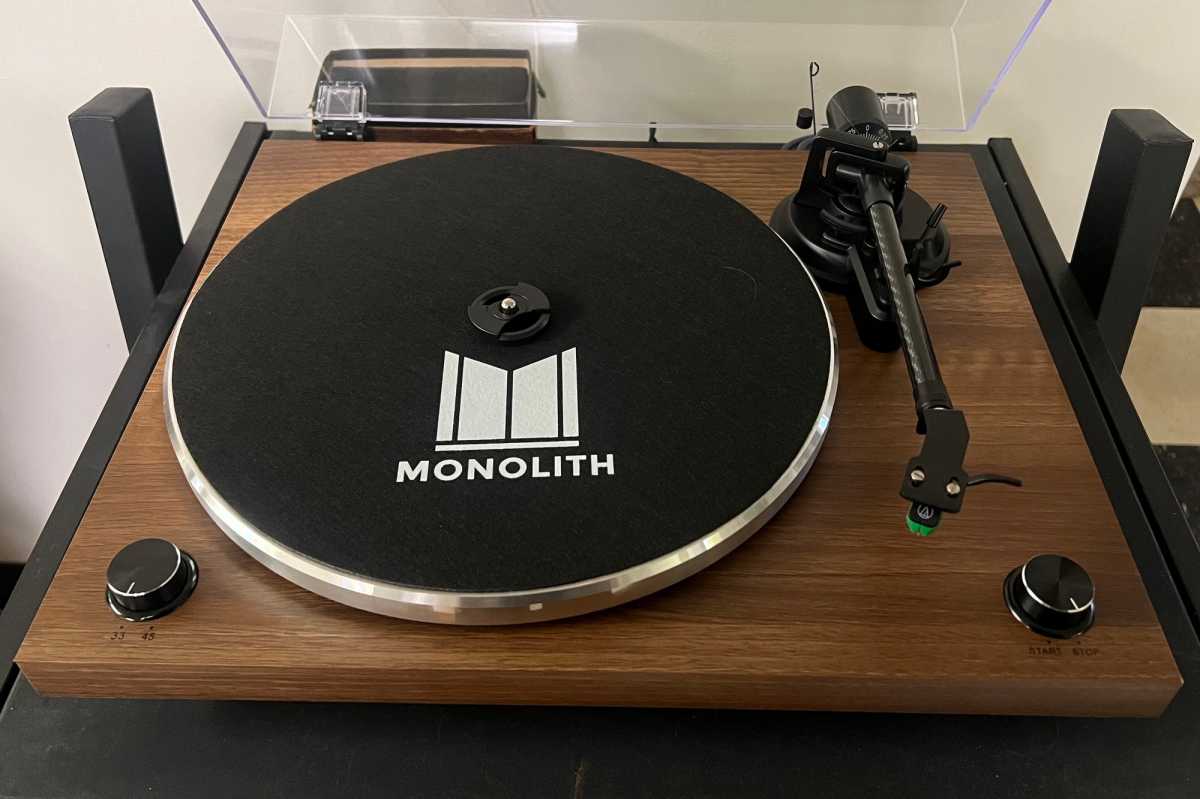 James Barber/Foundry
The most compelling reason is all the music that's missing from streaming catalogs, especially for fans of more obscure artists and genres that haven't been released on digital. Curious listeners can sometimes locate those missing tracks on YouTube, but the versions uploaded there might be of dubious quality and questionable provenance.
Meanwhile, users who don't subscribe to a music streaming service might want to enjoy digital versions of their LP and 45 collections. Over the long run, ripping vinyl will be a more economical way to acquire those digital copies than purchasing those songs from the likes of iTunes or Google Play store.
And then there's the archive issue. Record labels, producers, and other audio professionals looking to reissue rare vinyl might discover that the original master tapes are lost or otherwise unavailable. In that case, the ripper will want to capture recordings at the highest bit rate possible. There are tools that will accomplish that goal, even if they're a bit more expensive and complicated than the basic methods. Consumer audiophiles might want to employ those same tools and techniques.
What do you need to digitize vinyl records?
You'll need a turntable, of course, but every turntable requires a phono preamplifier to boost the signal from the phono cartridge. It used to be that most audio receivers came with a phono stage, but the CD era made manufacturers decide that was obsolete. Most entry-level turntables now have that phono stage built in, with the better ones allowing you to bypass that preamp in favor of using a superior external model. You can invest in a discrete phono preamplifier if your vintage turntable doesn't have one or if you just want to upgrade the one included with your turntable.
An analog-to-digital converter is the third piece of hardware you'll need. You can think of this bit of electronics as a reverse DAC. Every turntable requires a phono stage, but turntables with integrated A/D converters are much less common. There are several spots in the audio chain where an A/D converter can be added if your turntable doesn't have a USB port.
Theo Nicolakis/Foundry
Finally, you'll need software that can capture that digital signal and create your new audio files. Even though you still have the option to create low-res MP3 files at 128-, 256-, or 320Kbps, all of the gear recommended here can capture audio at 16-bit/44.1kHz or higher resolution. If you're going to the trouble to convert vinyl, the raw files should be recorded at the highest resolution possible. You can always make compressed copies later.
The most popular option is Audacity, a free and open-source application available for Windows, macOS, and Linux. There's a bit of a learning curve and the user interface is terribly dated, but Audacity is a simple and efficient way to capture your music.
If you're looking for something that's a bit easier to use, VinylStudio costs $30. While its user interface is as dated as Audacity's, it's just a little easier to master if you've never edited audio before. The most elaborate dedicated vinyl-ripping software is Pure Vinyl, which features a full suite of editing tools. The audiophile community loves this software despite its $379 list price. As of this writing, new users can get an $80 discount off that price.
Anyone with experience recording music with their computer might want to consider using their preferred audio software to do the job. Mac users will find Garage Band to be especially suited to this task, but anyone who's already mastered Logic or ProTools will probably find those applications to be perfect for the job.
Option 1: Rip vinyl with a USB turntable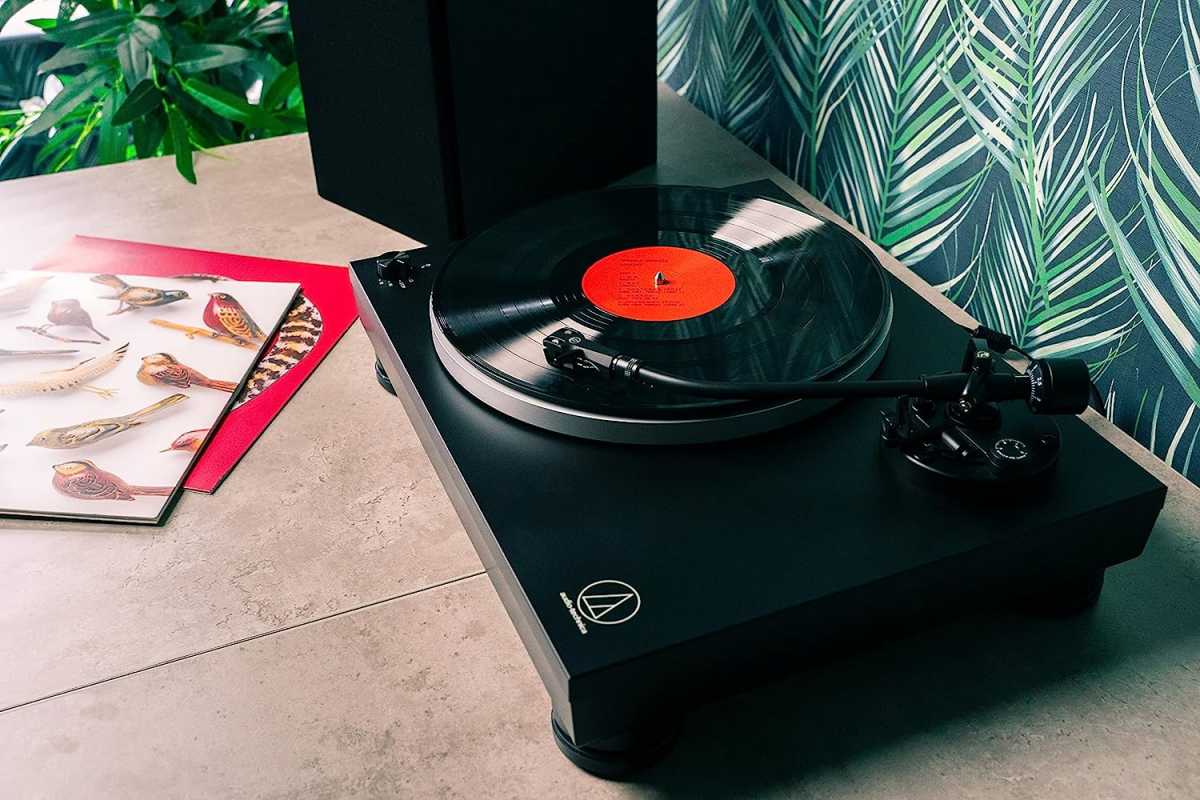 Audio-Technica
If you're just getting started with vinyl or want to set up a dedicated ripping station, a turntable with a USB output is your best bet. There was a time when most entry-level turntable manufacturers had a USB turntable in their product lines, but this has become less common over the last few years.
That makes the Monoprice Monolith 600046 belt drive turntable ($249.99) an outstanding all-in-one solution. Not only does it rip vinyl at 32-bit/44.1kHz resolution and output it through an included USB cable, but this versatile turntable also has a built-in phono preamp and it can stream directly to Bluetooth headphones or speakers. It's a TechHive Editor's Choice and a great entry-level option even if you're not looking to digitize a vinyl collection.
Other good alternatives are the Audio-Technica AT-LP5x direct drive turntable ($449) and the Sony PS-LX310BT belt drive turntable ($248).
Option 2: Use a USB audio interface to rip vinyl
If you're happy with your current turntable and phono preamp, and just need a quick and inexpensive way to convert those analog sounds to digital, the Behringer U-Control UCA222 USB audio interface ($29) is one of your best options.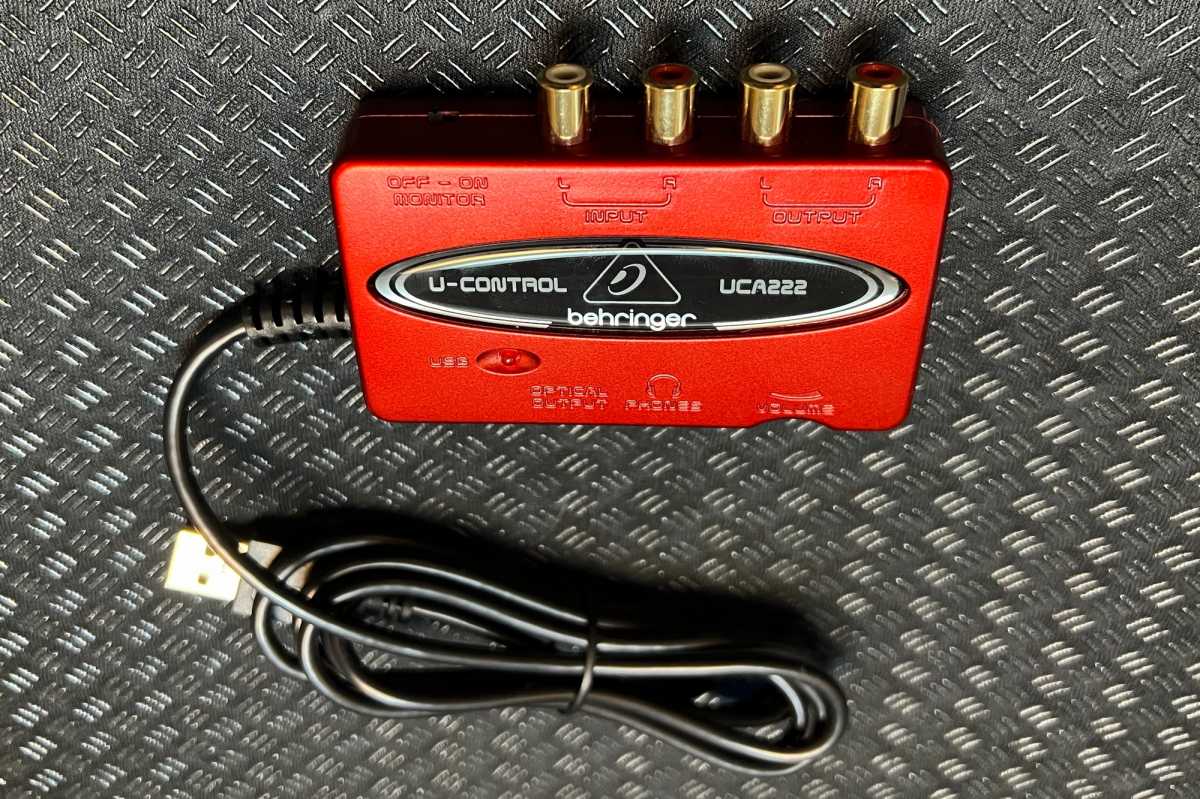 James Barber/Foundry
This small dongle takes your amplified signal and converts it to 16-bit digital signal at 32-, 44.1-, or 48kHz. CD quality is 16-bit, 44.1 kHz, so the 16-bit, 48kHz rate should eliminate any of the issues that some audiophiles claim to hear with the compact disc format.
As a bonus feature, the UCA222 has RCA inputs that allow you to convert any analog audio signal to digital. If you have a collection of cassette tapes gathering dust in your attic, you can use the Behringer to recover those recordings and give them new life. You'll also need a tape deck for that, of course.
Option 3: Rip vinyl with a USB phono preamp
If you have an old turntable without a built-in preamp, or think it's time for an upgrade, a phono preamp with a USB output could fit the bill. The Pro-Ject Record Box E ($149) offers excellent value, great sound, and solid 16-bit/48kHz conversion. Pro-Ject used to make outstanding USB turntables, so they have plenty of expertise, and this model works with both moving magnet and moving coil cartridges. It's another TechHive Editors' Choice.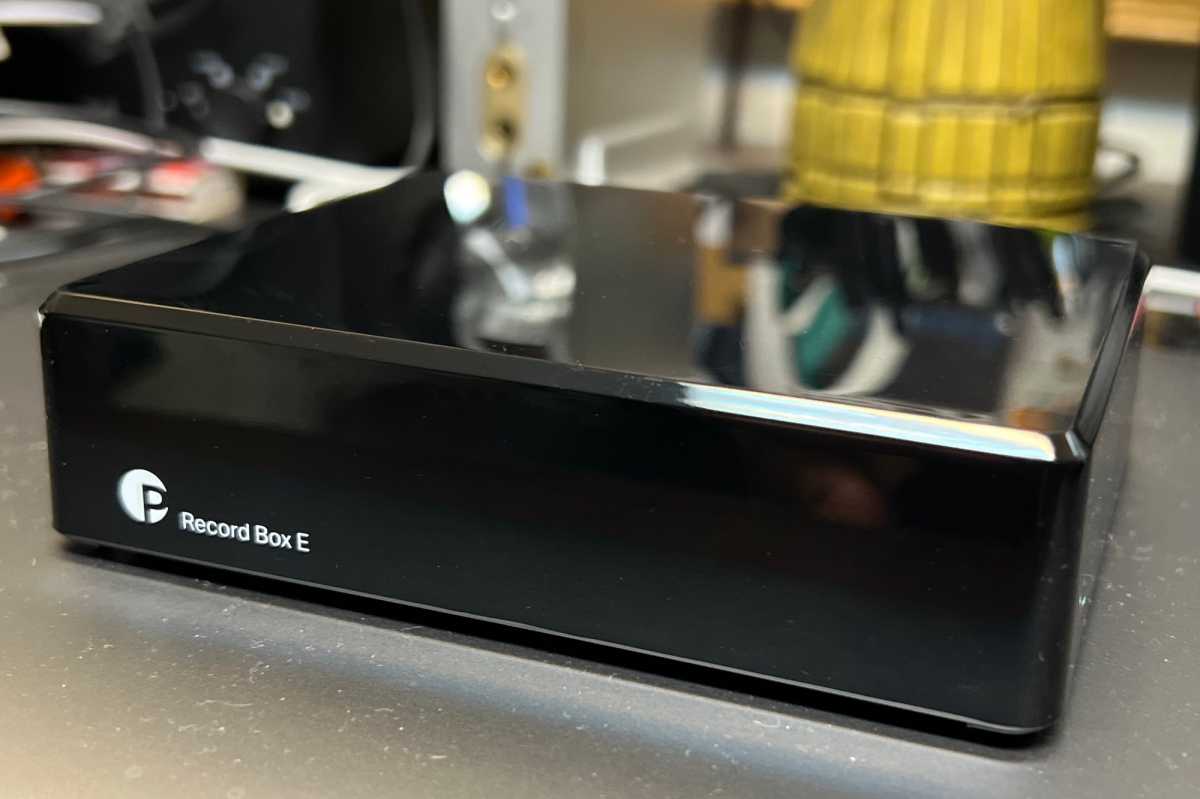 James Barber/Foundry
If you're willing to spend a bit more for your preamp, the NAD PP 4 ($279) matches the specs of the Record Box E, but it adds a line-in RCA input to allow for the same cassette transfers you can do with the Behringer U-Control UCA222. The NAD PP 4 sounds ever-so-slightly better to me than the Record Box E for normal LP playback, so I'd choose the NAD over the Pro-Ject if its higher price isn't a barrier. Its USB output port is in front, making it easier to connect it to your computer if the box is nestled in with the rest of your home audio gear.
Option 4: Use an archive-quality phono preamp
The Pro-Ject Phono Box DS2 USB ($749) is the luxury option for vinyl playback and digitization. This is an incredible-sounding phono preamp that's designed to work with both moving magnet and moving coil cartridges. The unit includes two turntable inputs and a third pair of RCA line-in jacks for capturing cassette tapes and other analog audio sources.
If you've invested in an audiophile-quality turntable and cartridge setup, you'll get dramatic results from the Phono Box DS2 USB. Even if you're using an entry-level turntable like the Monolith 60046 described above, you should be able to hear improvements in your playback audio.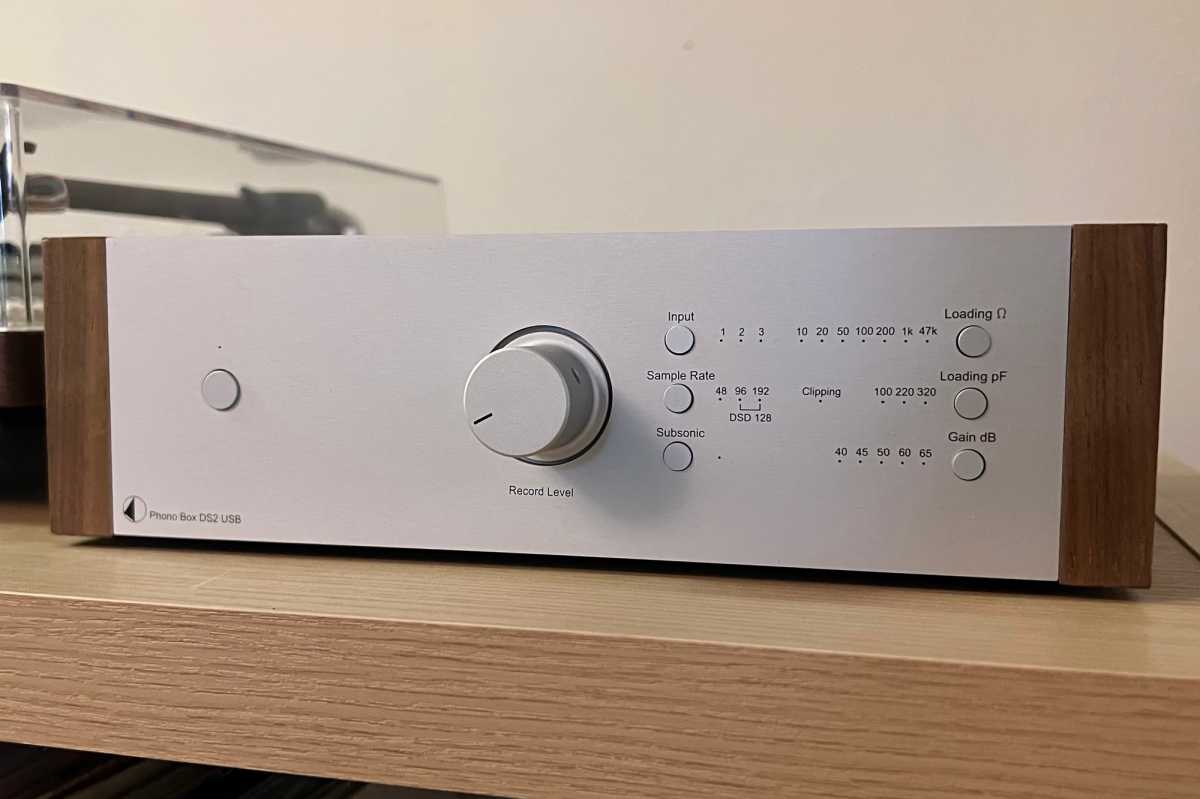 James Barber/Foundry
This unit's ultimate selling point, however, is the archive-quality resolution the Phono Box DS2 USB can deliver, with 16-, 24-, or 32-bit resolution and sampling rates of 44.1-, 48-, 88.2-, 96-, 192-, or even 384kHz when creating PCM (pulse code modulation) files. The DS2 USB can also capture Direct Stream Digital, with DSD64 at a 176.4kHz sample rate, DSD128 at a 352.8kHz sample rate, and DSD256 at a 705.6kHz sample rate.
The current standard for professional studio recording is 24-bit/192 kHz PCM audio, so this unit can handle higher resolutions than you're likely to have available for capture. The Phono Box DS2 USB delivers studio-quality results that will please the most demanding listeners.
Option 5: Expand your home recording studio to rip vinyl
If you have a home recording studio and use a digital interface like the Focusrite Scarlett 2i2 ($189), the Motu M2x2 ($199), or the Behringer U-Phoria UMC202HD ($99), you're already comfortable with whatever software you've been using to record your own instruments and vocals. Stick with it.
That also means you already own the analog-to-digital conversion gear you need to digitize your vinyl. The only hitch is that each of the interfaces mentioned above has balanced XLR inputs. That means you'll need a phono preamp with balanced XLR outputs, such as a Pro-Ject Phono Box S3 B ($499) or Phono Box DS3 B ($799) (yes, another TechHive Editors' Choice).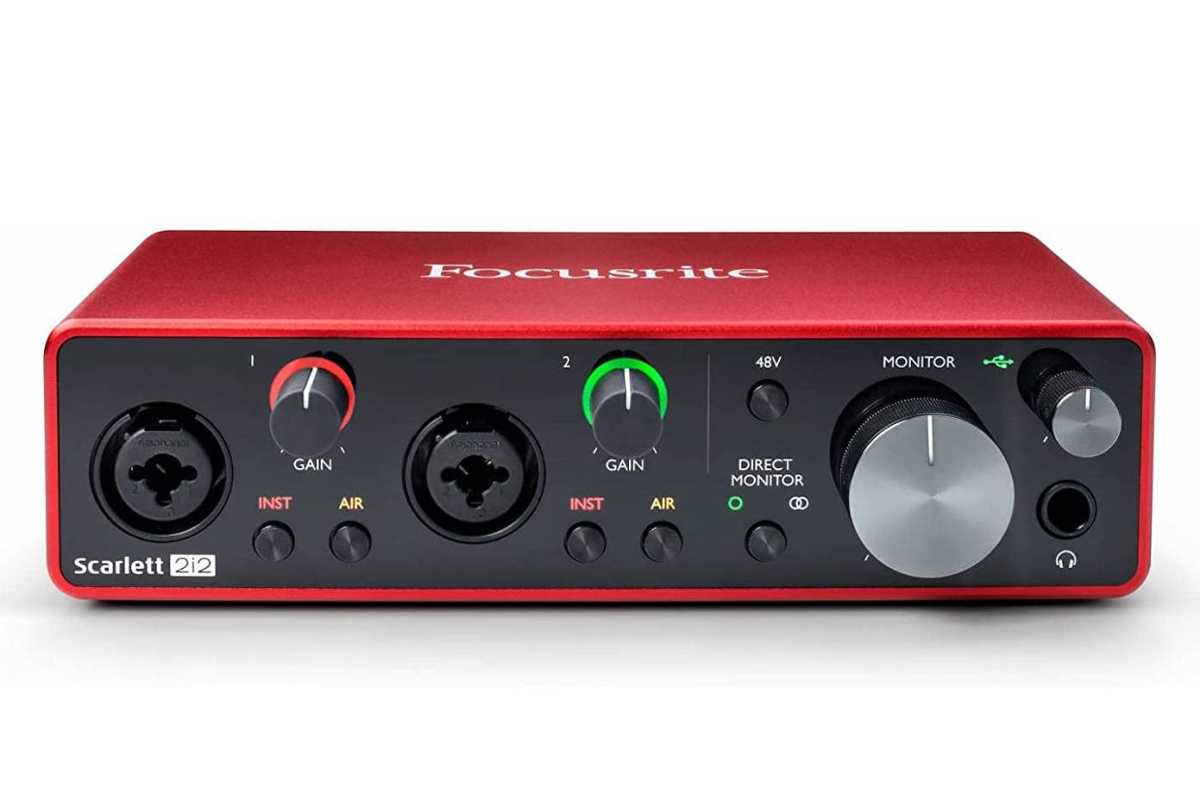 Focusrite
Ideally, you'd use one of those phono stages with a turntable that also has balanced outputs, but that's getting into high-end audio territory and entails a big budget. You should be fine with a turntable that has only RCA outputs.
This workaround is a bit of a hack for home recording hobbyists or professionals. When I started my research for this project, I thought there must be an easy way to use a studio digital interface to handle the analog-to-digital conversion. In the end, I discovered the inexpensive Behringer U-Control UCA222 and realized this home studio approach was limited to users who wanted to use as much of their home recording equipment setup as possible.
How to choose the right vinyl-ripping approach
Some audiophiles have a hard time admitting that the sound on a vinyl LP can't really match the dynamic range of what's on the original master tapes, so there are limitations to the entire vinyl-ripping process.
For most users, the previously mentioned Monolith 600046 USB turntable will deliver outstanding results with a minimum of fuss. It's an excellent turntable that has consistently delivered great-sounding files as I've used it off and on over the past year.
If you already have a solid turntable and preamp setup, the Behringer U-Control UCA222 USB audio interface adds vinyl (and cassette) ripping capabilities at a bargain price. After listening with my most critical ears, I'd admit that the UCA222 rips don't sound quite as good as the other devices I tried while researching this article, but the quality differences were minimal. For the price, you won't be disappointed with this dongle's versatility and portability.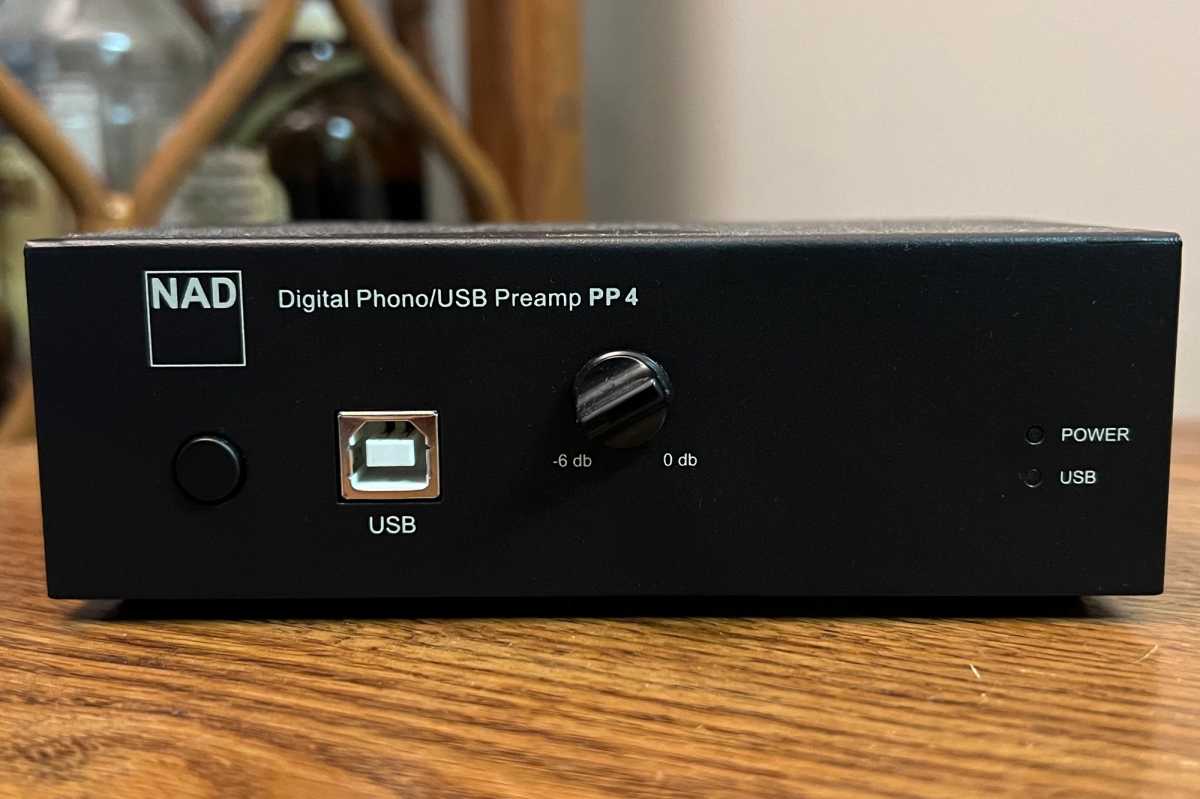 James Barber/Foundry
If you've been thinking about upgrading from the phono preamp that's built into your turntable, I can recommend either the Pro-Ject Record Box E or the NAD PP 4 (assuming your turntable has a line-out option that bypasses its built-in preamp).
The options I've described above will work for most aspiring vinyl rippers. Serious audiophiles will be impressed with the Pro-Ject Phono Box DS2 USB and its high-resolution output. That said, very few listeners will be able to distinguish between a vinyl track ripped at 16-bit/48kHz and one ripped at the DS2 USB's highest resolution of 32-bit/384kHz. That's mostly due to the limitations of the human ear, but it's also because there are limits to the frequency range that vinyl can reproduce.
That doesn't mean that studio pros or aspiring archivists won't benefit from maxing out their ripping resolution with the DS2 USB. I'm working on a project that will feature dozens of tracks with missing master tapes, and I'm ripping vinyl at 24-bit/192kHz to squeeze out every speck of information—even if the upcoming release will be on 16-bit/44.1kHz compact discs.
Will I be able to tell the difference when streaming those tracks to my home audio system via my Bluesound Node? Maybe, maybe not, but I'd rather take my archiving work seriously and make the best captures today's technology will allow. Any of these options is infinitely better than the MP3-quality rips generated by inexpensive turntables in the early days of digital music.
My best advice is to pick a method that's easy—and affordable—for you, and enjoy the results. Unless you're a fiend for high-res music streaming, you don't need to spend a lot of money to get great results. But if you must have that 192kHz signal to keep from worrying that you're missing something, splash for the expensive gear and enjoy the higher-resolution outcomes, however marginally better they might end up being.