TP-Link has announced three new Matter-certified smart lighting products in its Tapo brand family: the in-wall Tapo Smart Wi-Fi Light Switch, the Tapo Smart Wi-Fi Dimmer, and the Tapo Mini Smart Wi-Fi Plug.
The company says the three products "ensure compatibility with all certified smart home platforms, including Apple Home, Amazon Alexa, Google Home, and Samsung SmartThings."
This news story is part of TechHive's in-depth coverage of the best smart switches and the best smart plugs.
While attractively priced, both the Tapo Smart Light Switch ($24.99) and the Tapo Smart Wi-Fi Dimmer ($27.99) require a neutral wire. It's also worth noting that both products are single-pole switches; i.e., they won't work on three-way circuits where more than one switch controls the connected load. Those factors will limit their appeal for some smart home dwellers.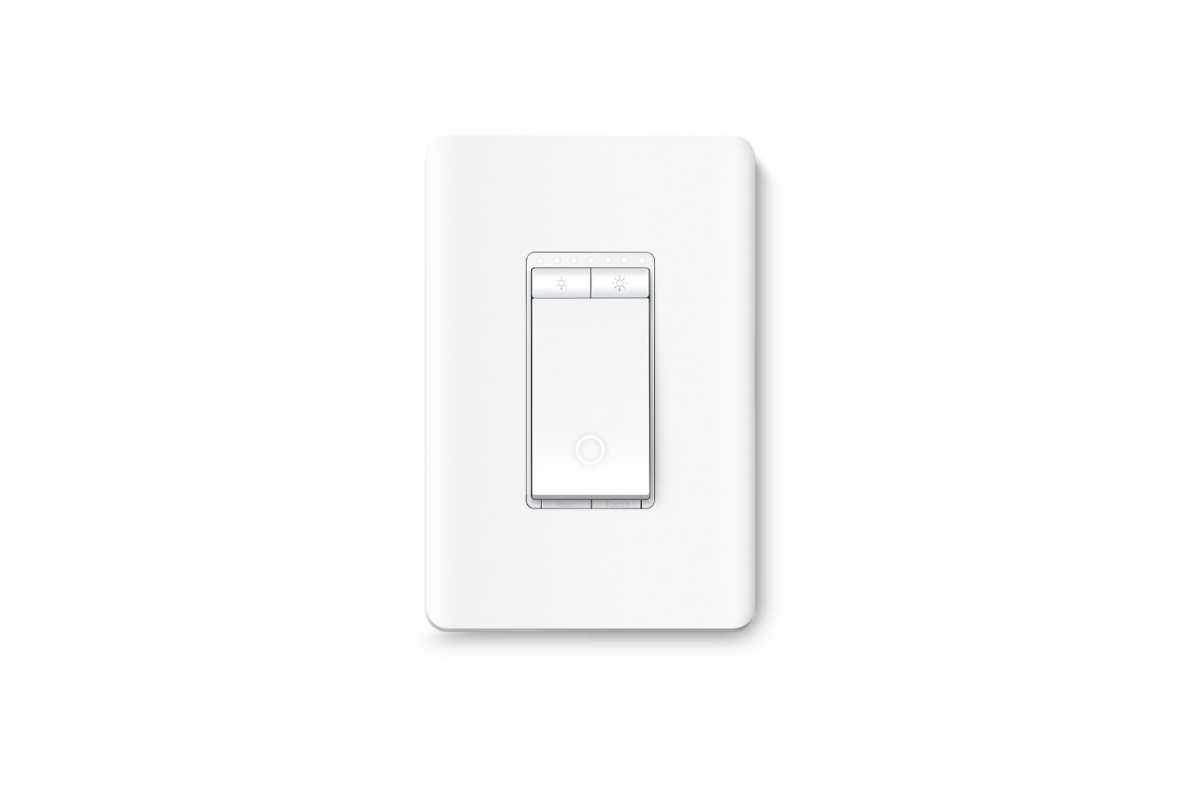 TP-Link
Both switches are controlled with paddles and have reset and restart buttons beneath their paddles. The dimmer model has left- and right-hand buttons above its paddle that allow you to dim or brighten the connected load. A row of LEDs on the dimmer glows to indicate the current level.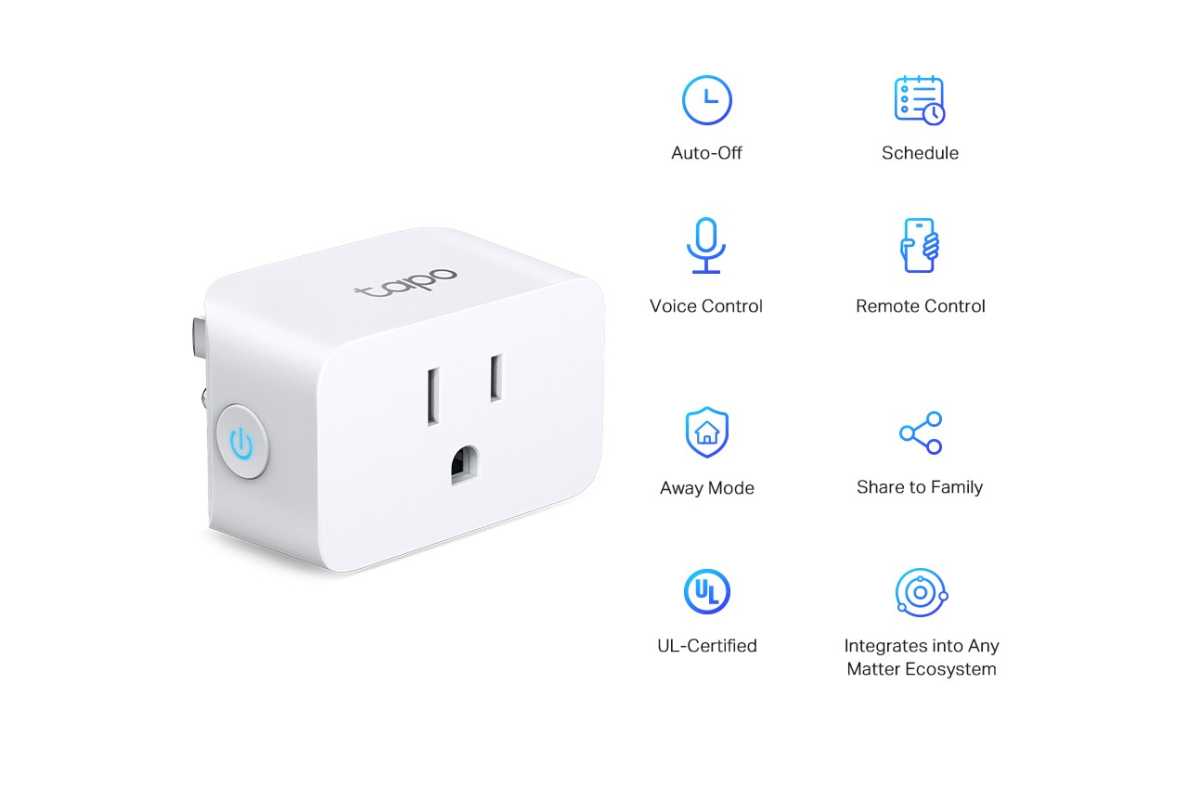 TP-Link
The Tapo Mini Smart Wi-Fi Plug (available in 1-, 2-, and 3-packs for $19.99, $29.99, and $49.99 respectively) is an on/off device that's small enough for two of them to fit in a single duplex outlet. The plug operates on a 15-amp circuit and can handle loads up to 1800 watts, so buyers should have no trouble using it with small appliances such as fans and space heaters in addition to lamps.
The new Tapo Smart Wi-Fi Light Switch (Tapo S505), Smart Wi-Fi Dimmer Switch (Tapo S505D), and Mini Smart Wi-Fi Plug (Tapo P125M) use Bluetooth for onboarding and can be programmed to operate on a schedule or on a timer. The in-wall switch and dimmer also support an "away" mode that randomly turns lights on and off to simulate an occupied home while you're gone.
All three devices can be controlled with voice commands via Apple Home, Amazon Alexa, Google Assistant, and Samsung's Bixby. They are available now at Amazon and Best Buy.