HBO Max didn't just change its name when it relaunched as plain old Max last month. Alongside the rebranding, Max also has a new app that isn't quite like the old one. The new app removes some of HBO Max's features, shuffles others around, and also adds a couple of new tricks.
The changeover hasn't gone smoothly, with users complaining about an array of technical issues—along with the inconvenience of downloading yet another app—but you're stuck with the new Max app whether you want it or not. As such, here are some ways to make the most of it:
Quickly add watchlist items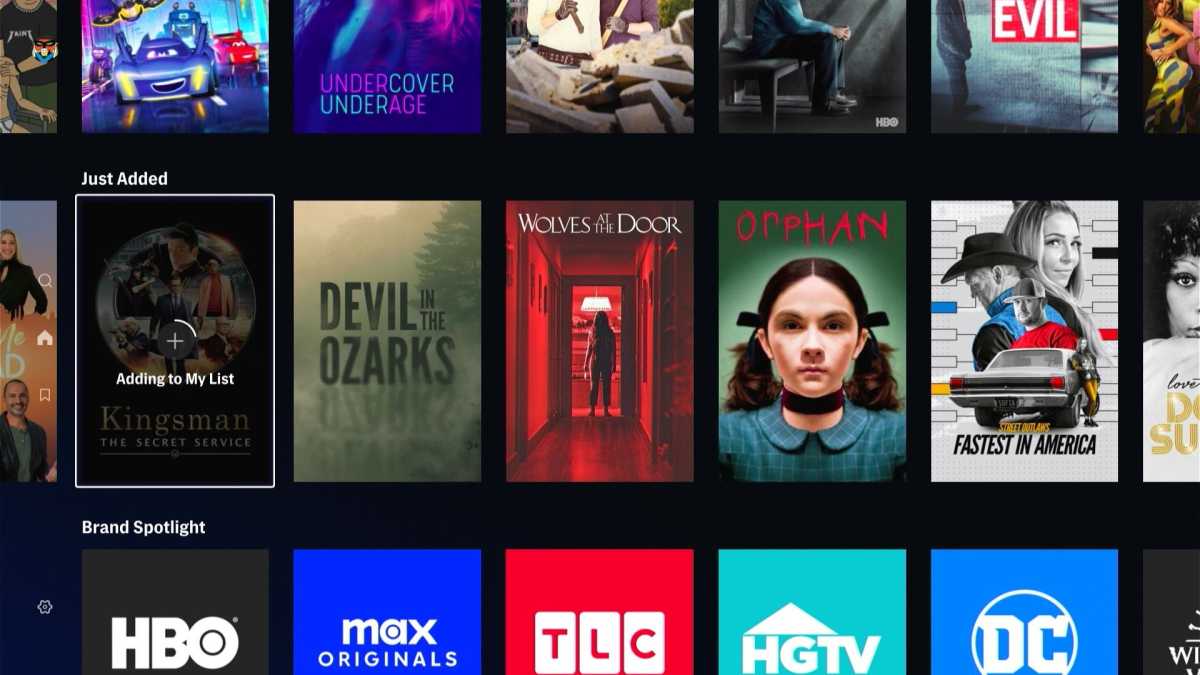 Jared Newman / Foundry
Press and hold the select button on any movie or TV show in the Max app, and it'll be added to your watchlist. It's faster than having to click through and hit the + button, and it's yet another example of the long-press in action.
Note that in addition to adding entire shows to your watchlist, you can also add individual episodes by long-pressing them.
Remove "Continue Watching" items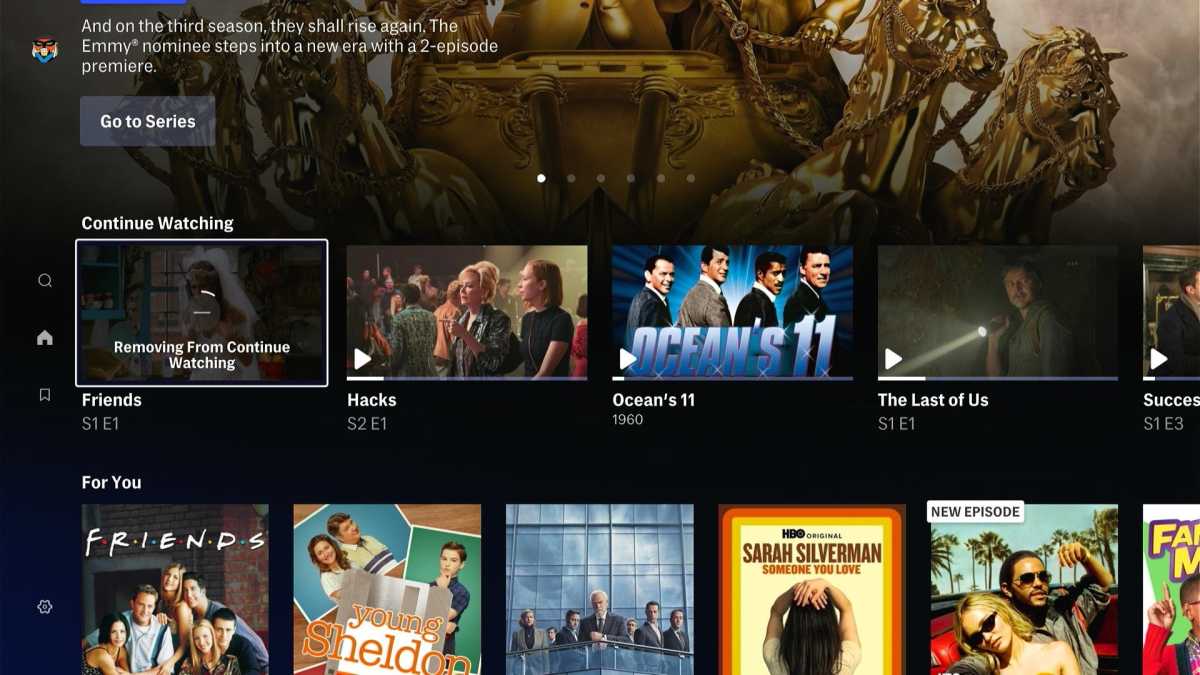 Jared Newman / Foundry
The long-press strikes again: Press and hold any item in Max's "Continue Watching" row, and it'll disappear from the list—perfect for hiding guilty pleasures or shows you've decided aren't worth sticking with.
Manage your watchlist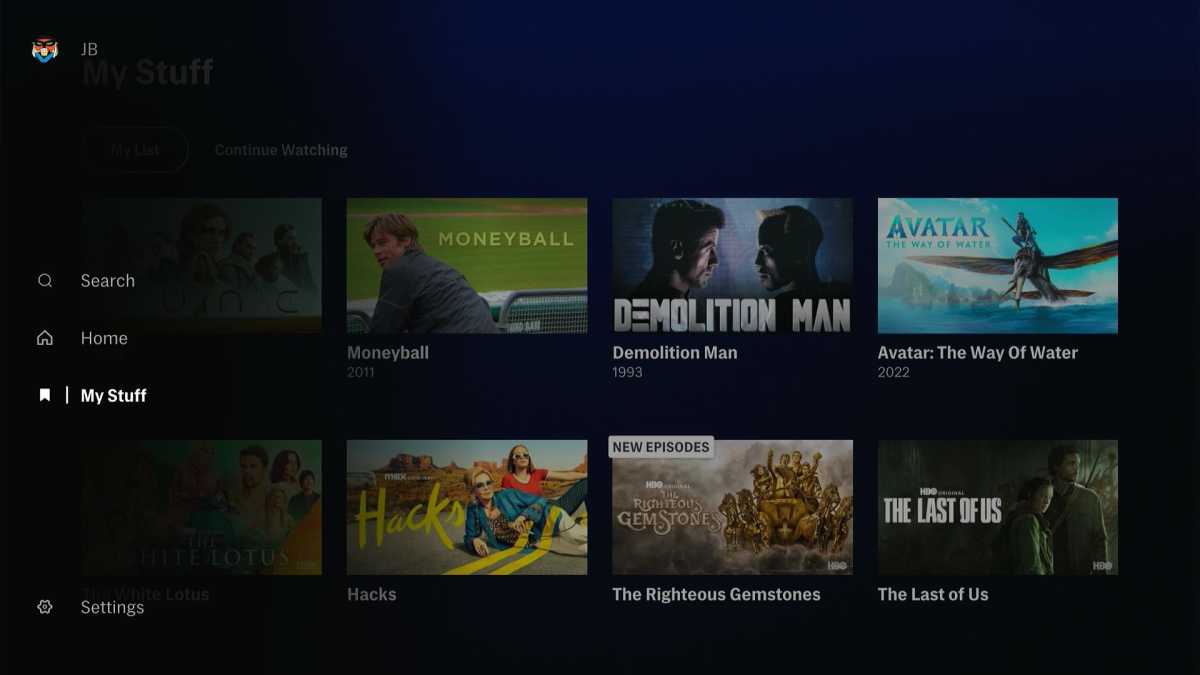 Jared Newman / Foundry
From the left side bar, select "My Stuff," and you'll land on a single menu that combines your watchlist and viewing history. You can long-press items from here to remove them, or scroll down for a list of recommended programs to add.
Browse Max by genre (three ways)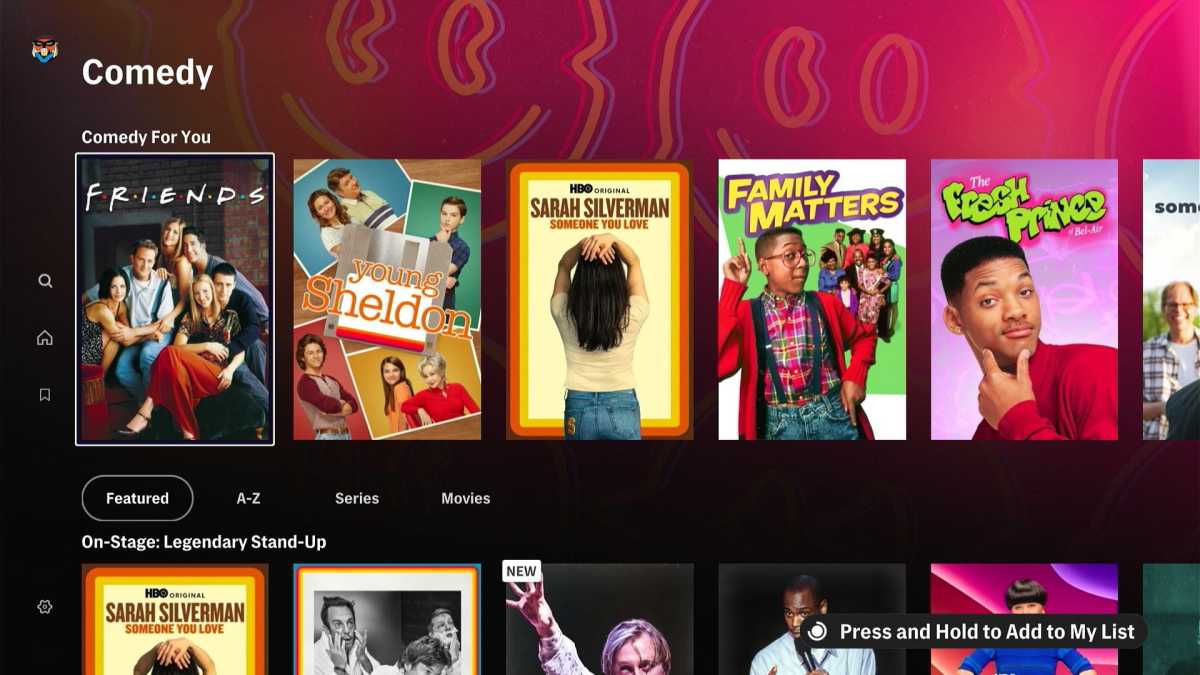 Jared Newman / Foundry
Just like with the old HBO Max app, Max offers a few ways to browse the catalog by genre:
From the search menu, scroll down a couple rows to find the genre list.
From the "Series," "Movies," or "HBO" tabs, scroll down a few clicks to find the little row of genre-based filters.
Scroll down to the very bottom of the home screen.
Browse by brand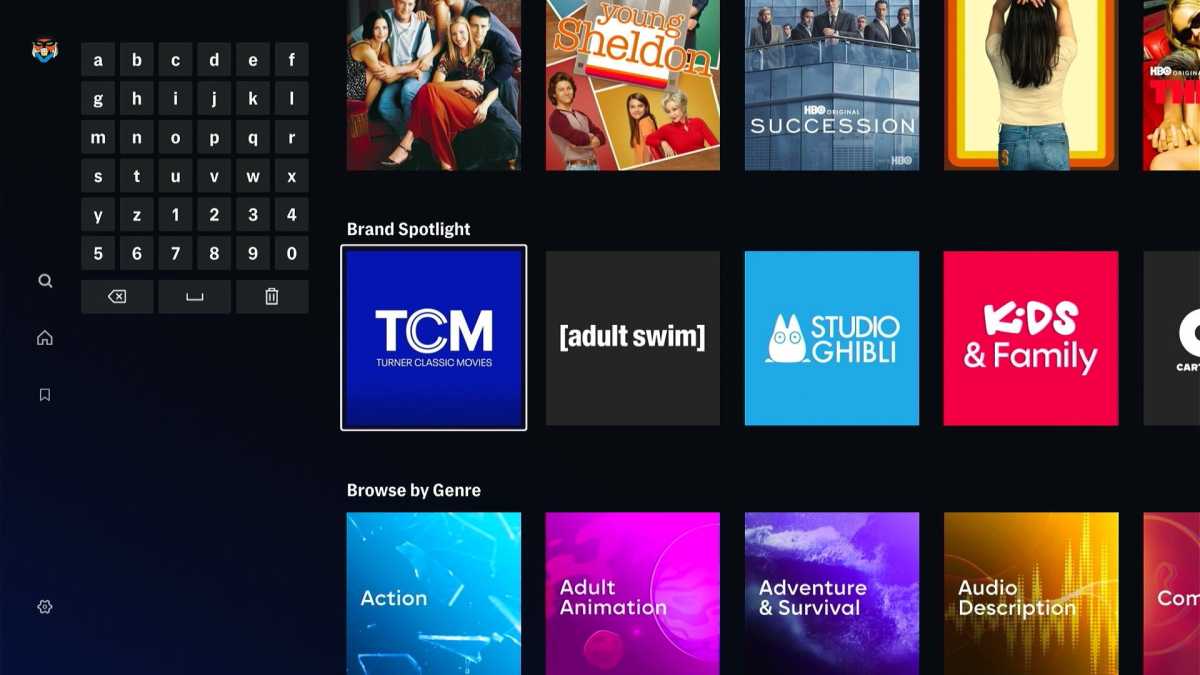 Jared Newman / Foundry
They're not called "Hubs" anymore, but you can still browse through sub-brands such as HGTV, DC, Studio Ghibli, Adult Swim, and TCM. Just look in the search menu for "Brand Spotlight," or scroll down the home screen until you hit it.
HBO, meanwhile, gets special treatment with its own tab on top of the home screen.
Find similar shows
Jared Newman / Foundry
As before, Max's "You May Also Like" row can be helpful for figuring out what to watch. You'll find it at the bottom of any individual movie or show page.
Watch movies before they're gone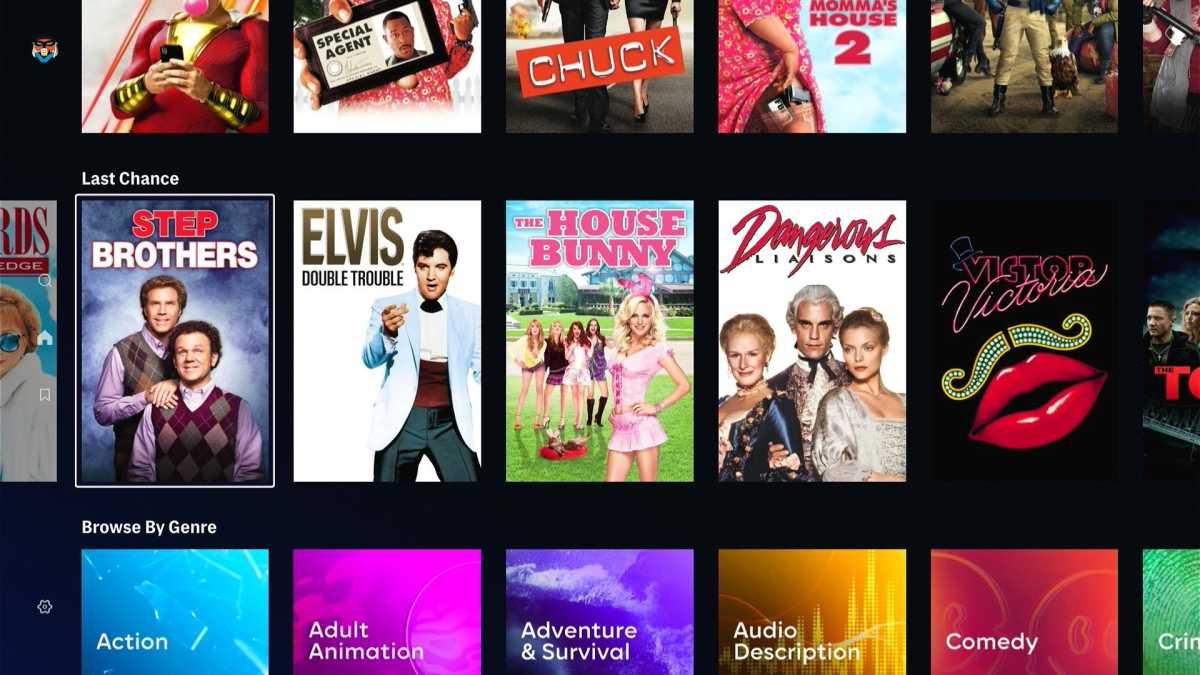 Jared Newman / Foundry
The new Max app no longer has a quick sidebar shortcut for movies that are leaving the service, but you can still find them by scrolling to the penultimate row of the home screen. They're under the "Last Chance" heading.
Find 4K, HDR, and Dolby Atmos content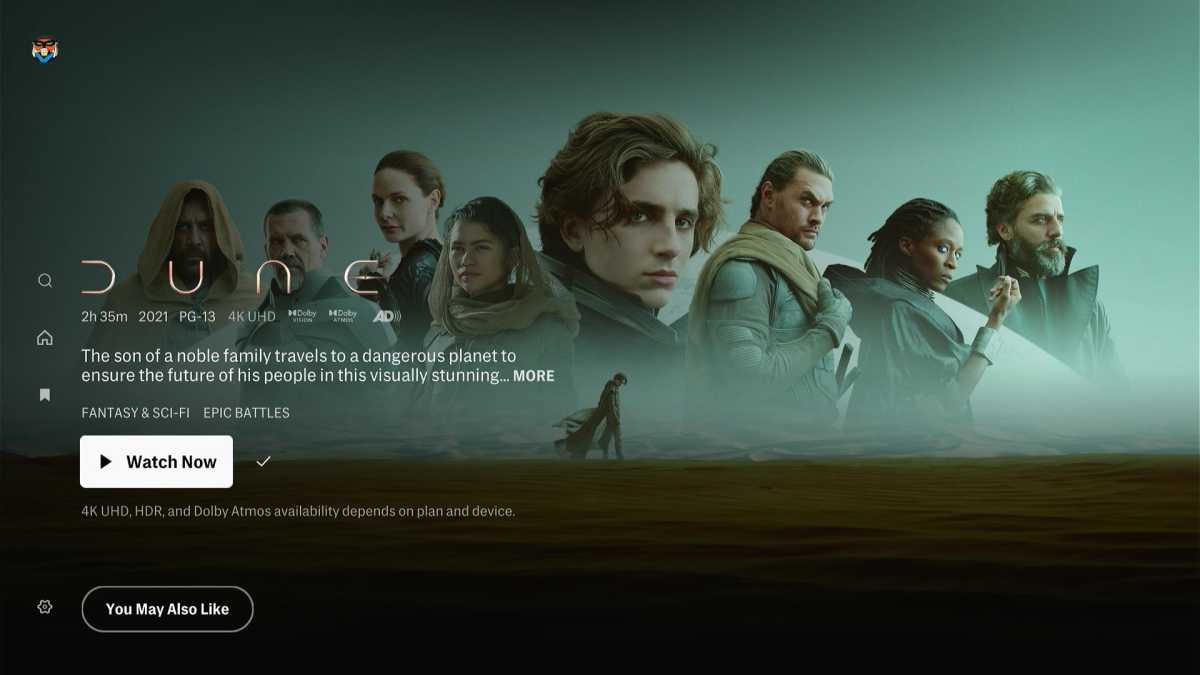 Jared Newman / Foundry
As with HBO Max, the Max app's movie and show pages indicate whether 4K, Dolby Vision, and Dolby Atmos are supported. You'll find icons for these features directly beneath the movie or show title.
But there's a caveat now: Users on the standard $16-per-month tier will only get those higher-quality streams for six months, starting from Max's May 23 launch. After that, Max will move 4K, HDR, and Atmos to its $20-per-month "Ultimate" tier.
Turn off two kinds of autoplay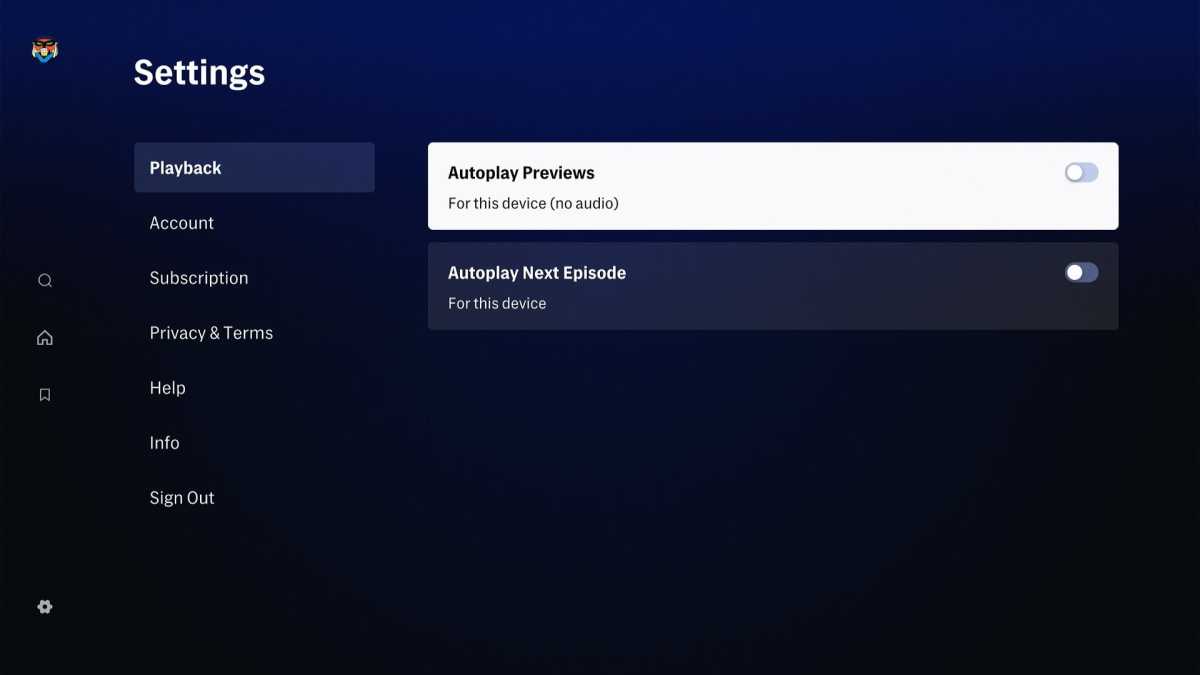 Jared Newman / Foundry
To disable autoplay in Max, click the ⚙️ gear icon in the left sidebar, then select "Playback." From here you can turn off autoplay previews and prevent the next episode from starting when you finish the current one. (Note that you'll need to adjust these settings individually on each device.)
Pick your profile pic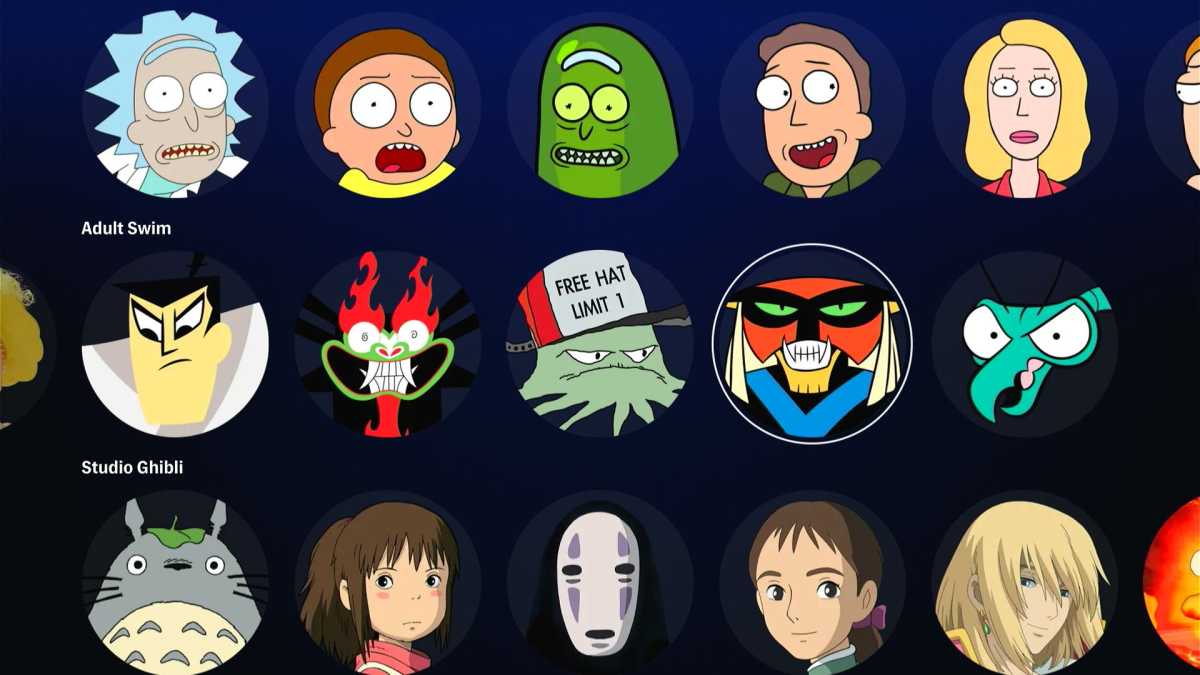 Jared Newman / Foundry
One advantage of the new Max app: You can change your profile picture on TV devices instead of just the mobile app. On the profile selection screen, click the pencil icon below your name, then click on your profile picture. You'll find dozens of icons arranged by show, even though the only sensible option is Brak.
Turn on Kids Mode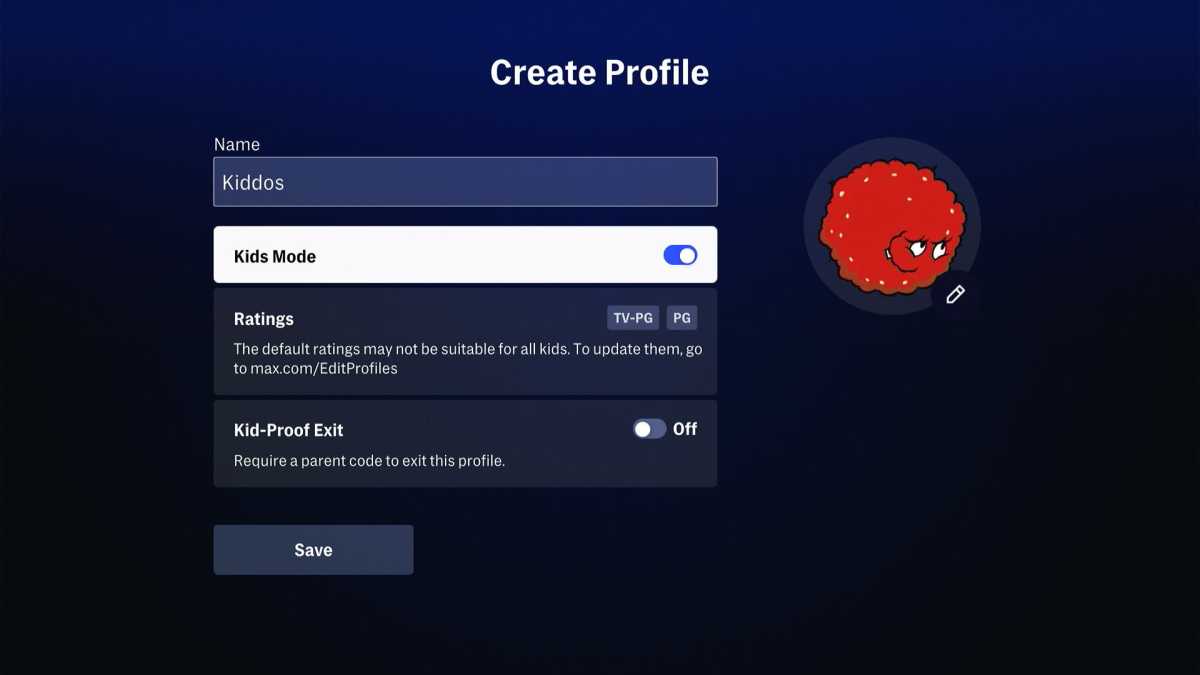 Jared Newman / Foundry
To make create a kid-friendly profile in Max, head to max.com/EditProfiles. Select a profile, then toggle "Kids Mode." You can then choose a rating level and decide whether a PIN should be required to switch out of the profile.
Download Max shows for offline viewing
Jared Newman / Foundry
Using Max's mobile or tablet apps, head to a movie or show's info page, then tap the down arrow icon. Use the Downloads tab (which uses the same icon) to view saved shows, and the ⚙️ gear icon from there for more options, including download video quality.
Max's $16-per-month plan has the same download limits as before: Users can save up to 30 episodes or movies total, with some series capped at 25 episodes. The new $20-per-month Ultimate tier expands the limit to 100 downloads, but only 30 can be movies. In all cases, downloads expire 48 hours from first viewing, or after 30 days for unwatched programs.
Find Max's Audio Description content
Jared Newman / Foundry
Like its predecessor, Max still aggregates movies and shows with Audio Description support into one menu, so you can hear a narration of what's happening on screen along with the dialog.
To see a list of supported content, scroll all the way down to the genre list, then select "Audio Description." Once playback starts, enable the feature by hitting the talk bubble icon, then selecting "English – Audio Description."
Opt out of emails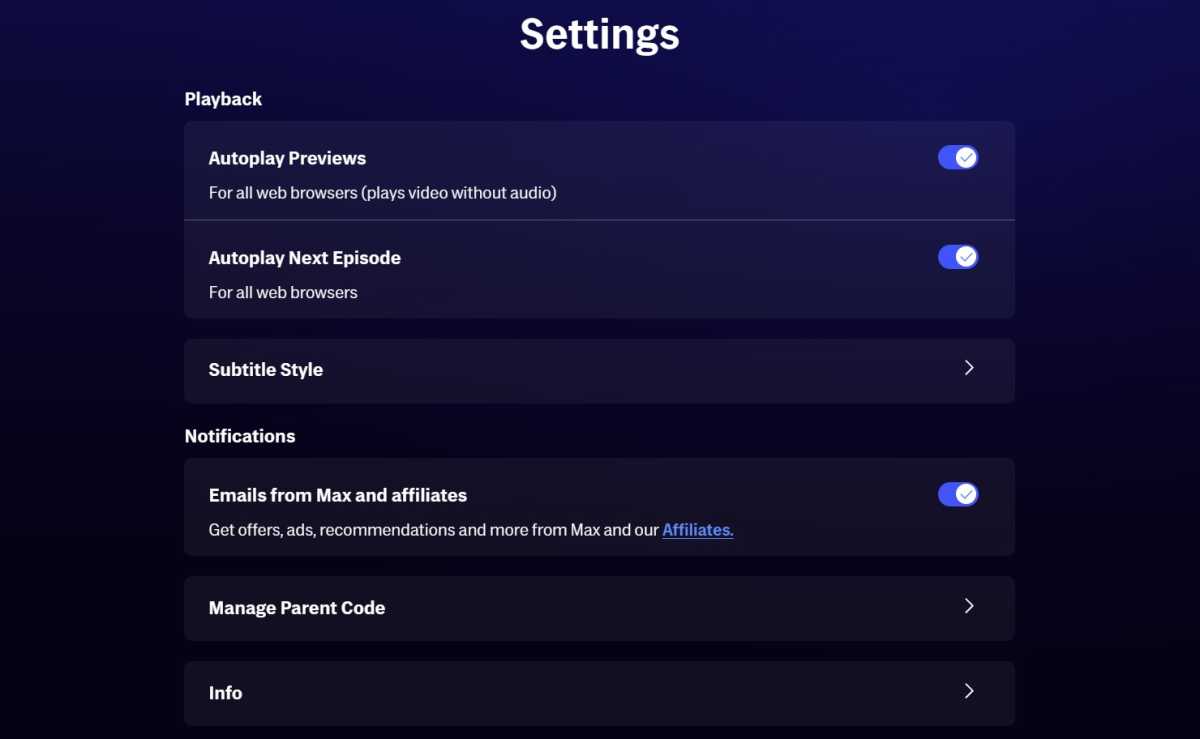 Jared Newman / Foundry
Head to auth.max.com/settings, and you'll see a toggle for "Emails from Max and affiliates." Turn it off unless you like being pestered.
What's missing from the new Max app
While the Max app is more streamlined than HBO Max, some of the old app's features haven't made the cut:
The My Stuff menu no longer lets you sort alphabetically.
There's no "Clear All" option in the My Stuff menu. If you want to go nuclear, just erase your profile and set up a new one.
Shuffle mode is gone, so you can't pull up random episodes of shows like Friends and Curb Your Enthusiasm.
The "Last Chance" section no longer shows a date for when each movie is leaving Max.
For Kids Mode, TV ratings can only be set online, not through the mobile app.
Cancel your Max subscription
If you're miffed about any of the above issues—or the ongoing cuts to HBO's back catalog—you can always break up with Max, at least for a little while. The cancellation process for Max is similar to that of HBO Max: Head to auth.max.com/subscription, then choose "Cancel Your Subscription."
Note that if you didn't subscribe directly through HBO or Max, you'll need to cancel through the provider you signed up with. Max has instructions for each provider on its website.
Sign up for Jared's Cord Cutter Weekly newsletter to get more streaming TV advice every Friday.