WiZ recently made waves by jumping head-first into the home security market, but the smart lighting manufacturer is back in its wheelhouse with three new smart lights designed to set the mood both indoors and out.
Among the new lights from Signify-owned WiZ are the company's first color-enabled filament bulbs, as well as a slim-profile downlight and outdoor bollard lights.
This news story is part of TechHive's in-depth coverage of the best smart light bulbs.
First up is the Full Color Filament Spiral, a color version of WiZ's existing filament smart bulbs.
Available in Edison-style A19, globe-shaped G25, and tube-style ST19 varieties, the Full Color Filament Spiral bulbs come outfitted with standard E26 bases, and all will connect via Wi-Fi to the WiZ v2 app.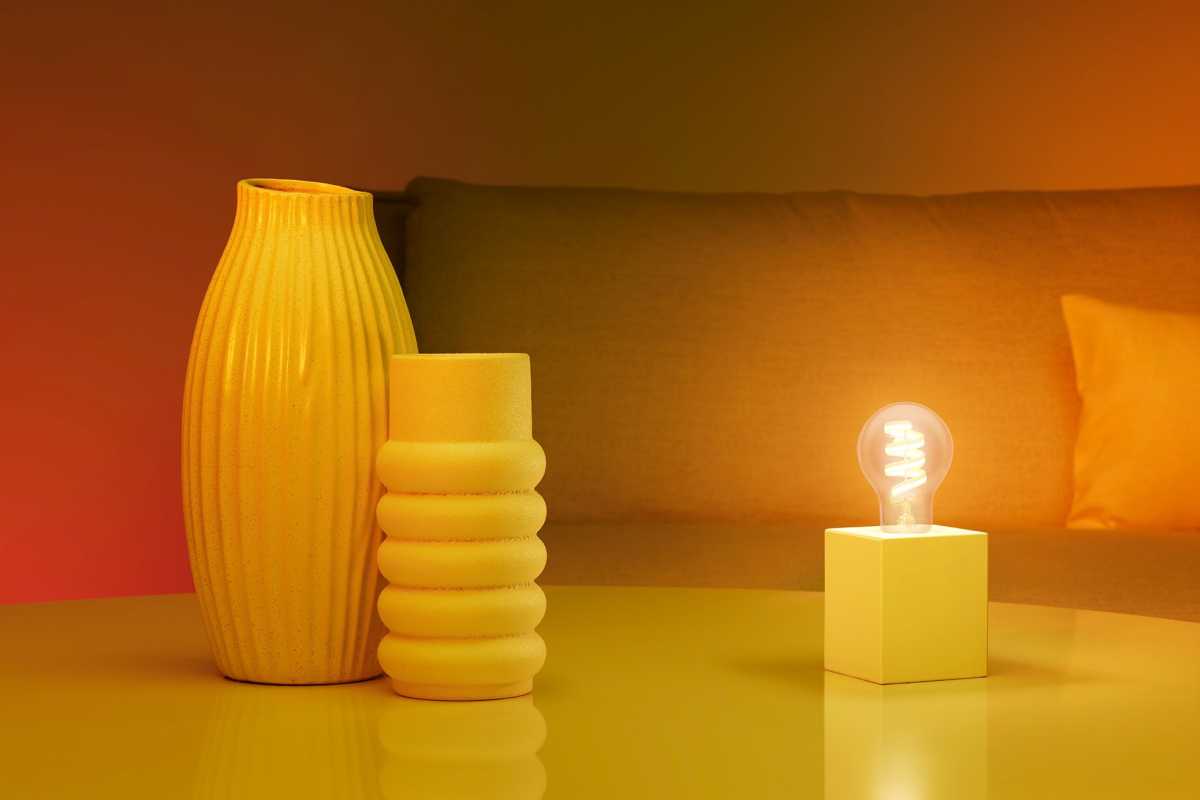 WiZ
Like most other color smart bulbs, the Color Filament Spiral bulbs will have the ability to shine in a range of 16 million colors, as well as in warm, daylight, and cool white color temperatures.
WiZ already sells tunable-white filament bulbs in A19, G25, and ST19 form factors. The company also has tunable-white candelabra filament bulbs with E12 and E25 fittings that haven't made the leap to color yet.
The Full Color Filament Spiral will go on sale June 26 for $29.99, WiZ says. In the U.S., only the G25 and ST19 versions will be available, WiZ said.
Next up is the Slim Downlight, a new, slimmed-down (natch) downlight that will let you "illuminate narrow spaces with its slim profile and even light distribution," according to WiZ.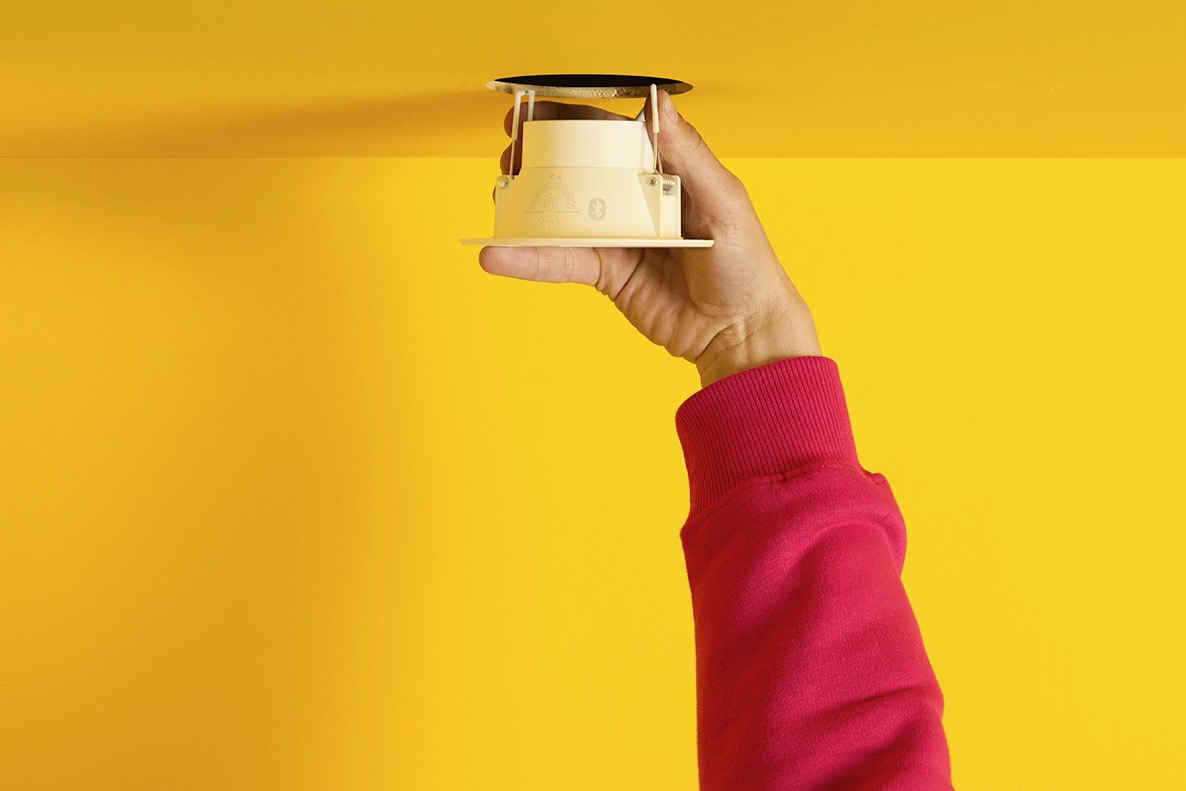 WiZ
The canless, 6-inch downlight has a pair of spring-loaded clips that can be held down while sliding the unit into place.
The Slim Downlight will be available July 1 for $46.99.
WiZ currently has a retrofit downlight in its portfolio that comes in tunable-white and color versions, and it's designed to fit openings between 5 and 6 inches.
Finally, WiZ is adding to its collection of outdoor lights with the full-color Elpas Bollard.
The column lights will be a first for the manufacturer, and they'll arrive with an IP65 rating, meaning they're fully protected from dust incursion and are resistant to water sprayed from a nozzle.
WiZ
Slated to go on sale June 15, the Elpas Bollard will arrive in two versions, including a starter kit for $159.99 and an extension for $119.99. The latter package will lack a bundled power supply.
WiZ's current collection of outdoor lights includes a wall light, an in-ground spotlight, and a set of color string lights.
Generally speaking, WiZ's smart lights work with both Alexa and Google Home, and the manufacturer has promised that all its new lights will support Matter, the recently launched standard that promises to unite the major smart home ecosystems.
WiZ made waves last month with the introduction of its Indoor Camera, which marked the brand's entry into the home security market. WiZ also offers smart lights with a motion-detecting SpaceSense feature.
We'lll have reviews of WiZ'z Full Color Filament Spiral, Slim Downlight, and Elpas Bollard lights once we test out some sample units.
Updated shortly after publication with additional details from WiZ.