Vivint has announced a major addition to its smart home service offering: a wireless smart lighting system that doesn't require the homeowner to replace the switches that are already in the wall. The switches and bulbs can be DIY installed or Vivint can send a tech to the customer's home to handle the job (cue the "how many Vivint techs does it take to screw in a light bulb" jokes).
I learned about the intriguing new system, which is scheduled to begin rolling out in late August, during a briefing with Vivint president Rasesh Patel and Vivint chief product officer Jim Nye yesterday. As we've observed many times, smart bulbs are great until someone turns off the switch that supplies them with electricity. As soon as that happens, they're more useless than dumb bulbs.
This news story is part of TechHive's in-depth coverage of the best smart lighting.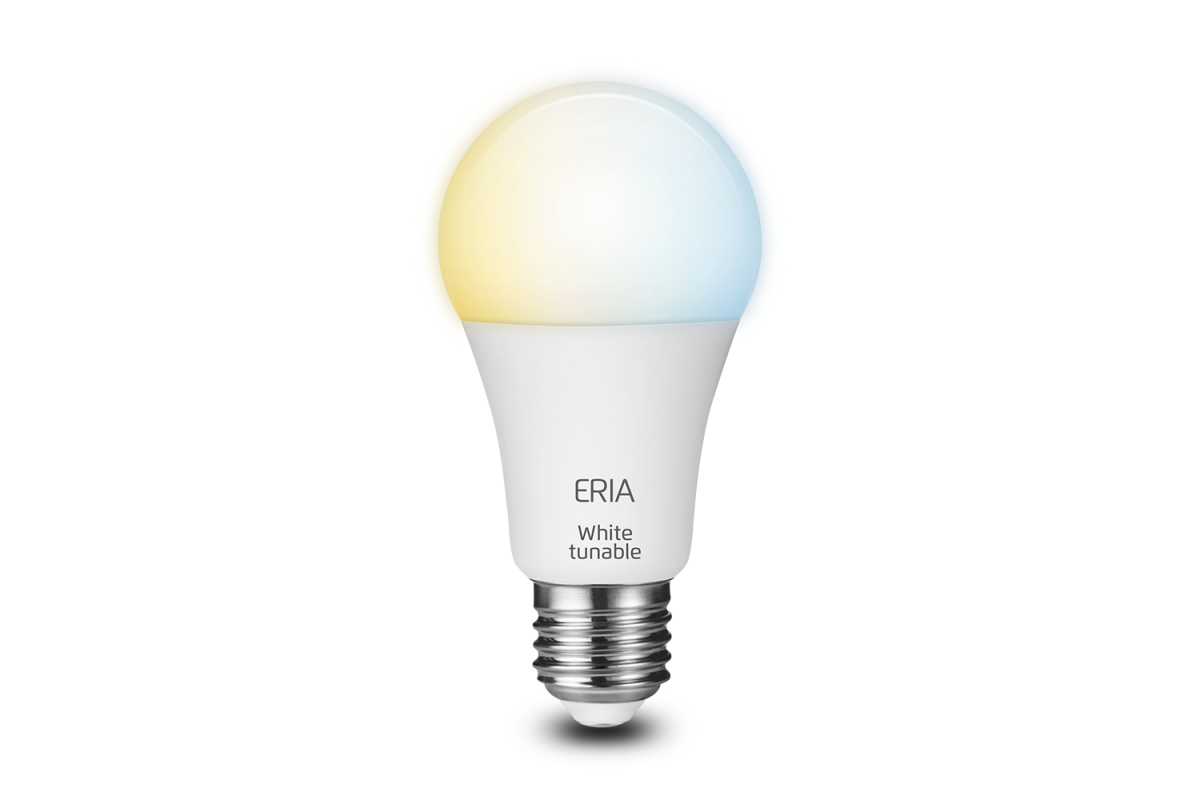 Vivint
To get around this problem, Vivint's system consists of both smart bulbs and smart switches. And to get around the need to replace—and more importantly, rewire—a home's existing switches—Vivint's new smart switches fit over the existing switches. And if you want to control a smart bulb that isn't wired to a switch on the wall, you can mount one of Vivint's anywhere. They operate on battery power, so they don't need to be connected to the home's electrical system. That also means you don't need to worry about having neutral wires everywhere in your home.
Vivint's smart switches mechanically attach to the existing switch—both toggle and paddle switches can be accommodated—and are then wirelessly paired to one or more of Vivint's smart bulbs. The combination communicates using the Zigbee protocol, and a Zigbee-to-Wi-Fi bridge sends data to the cloud. This allows the smart lighting system to be integrated with the rest of the Vivint smart home system–most importantly, to the Vivint control panel that manages the rest of the home's systems. One bridge can manage up to 50 Zigbee devices (any combination of bulbs and switches/dimmers). At launch, only one bridge can be deployed per home, but multiple bridges will be supported down the road.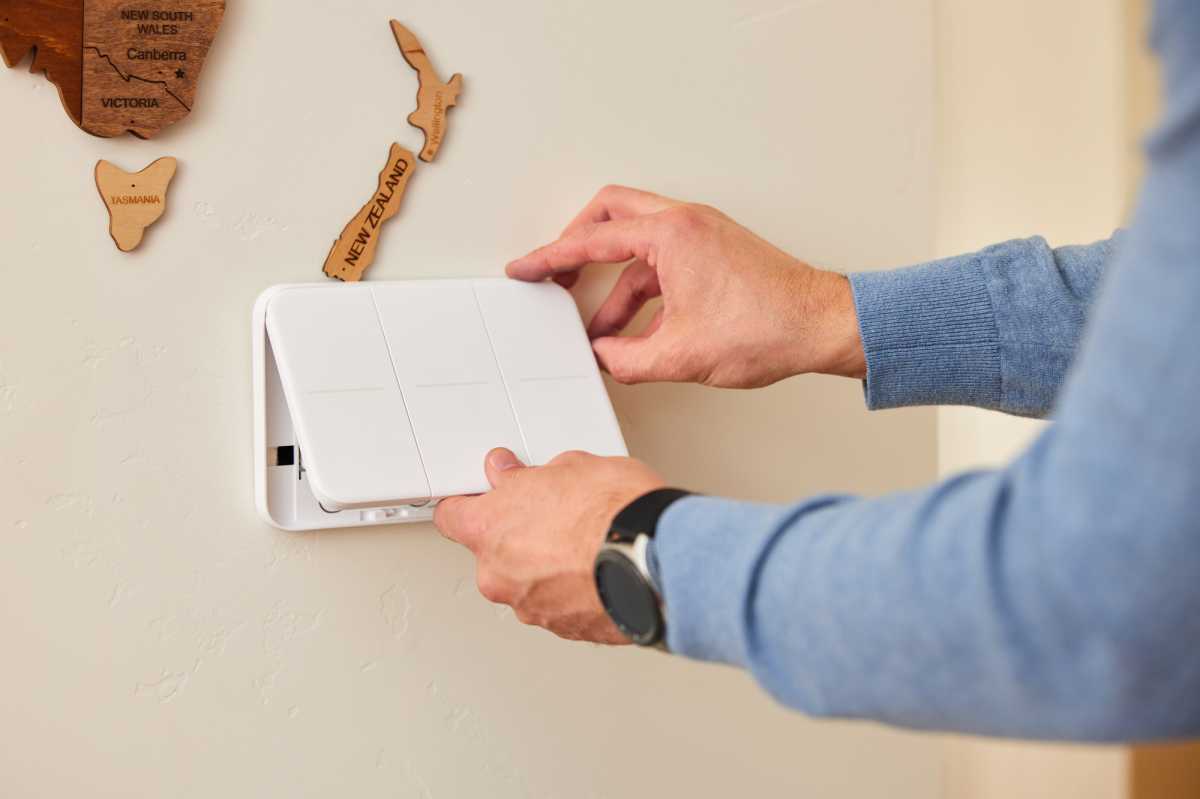 Vivint
The smart switches are available in 1-, 2-, and 3-gang configurations, and for situations where there's a switch in the box that controls something other than a light—a fan or a garbage disposal, for instance—Vivint will offer models that have pass-throughs so that switch can be flipped as normal. But the switches don't necessarily need to replace in-wall switches. An adhesive backing will allow customers to mount the switch to any wall if they want to control a smart bulb that's not connected to a traditional switch, or they could even carry a switch with them for use as a remote control.
Vivint's smart bulbs have standard E26 bases and are available in A19, BR30, and candelabra shapes. Vivint will also offer LED retrofit bulbs for ceiling cans wired with E26 sockets. Only white bulbs will be available at launch, but their color temperatures can be tuned from warm to cool. Nye said customers would be able to use Zigbee smart bulbs from other manufacturers as well, although he said Philips Hue smart bulbs would not be compatible. Dimmable bulbs will also be available; pressing down and holding the switch paddle dims the connected light(s).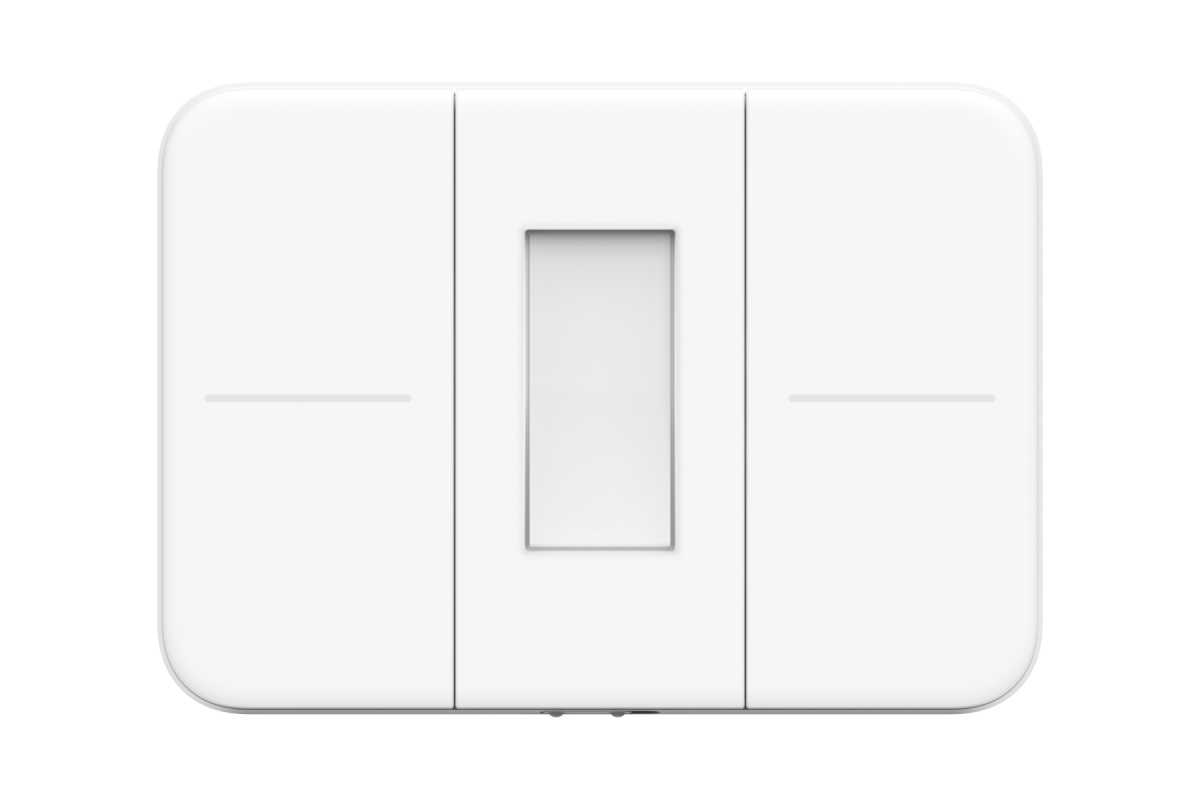 Vivint
Vivint's smart lighting system will work with other Vivint smart home components, including the company's sensors and cameras, and users will be able to tie lighting events to schedules, including an Away Lighting mode that automatically turns lights on and off to give the impression that your vacant home is actually occupied. And if a Vivint security camera or video doorbell detects someone lurking around your property, it can trigger nearby lights to turn on as if someone inside the house was checking on what's going on.
Vivint says its Vivint Smart Lighting Bundle—8 bulbs, 2 switches, and a Zigbee hub—will be available starting August 23 for $299.99, plus a $5-per-month service fee added to whatever other monthly service fee the customer is paying for service (Vivint also charges $5 per month for each security camera deployed on the property). Additional smart switches will cost $30 each, add-on A19 smart bulbs be will be priced at $15 each, smart BR30 flood lights will cost $20 each, and the recessed LED ceiling can retrofits will go for $35 a piece.
Stay tuned for our hands-on review.
Correction, June 15, 2023: Vivint has informed us that it provided us with some incorrect information about the number of Zigbee devices that can be connected to each bridge: the number is 50, not 150. The company also told us that at launch, only one of its Zigbee-to-Wi-Fi bridges can be deployed per home. Vivint says it intends to increase the number of supported bridges in the future.