You don't have to cough up an arm and a leg anymore for a pair of wireless earbuds with active noise cancellation. The latest example? Skullcandy's new Rail ANC earbuds, which arrive with their own voice assistant, personalized audio, and–of course–noise cancellation, all without breaking the bank.
Slated to go on sale today for $99.99, the Rail ANC earbuds boast active noise cancellation bolstered by a four-microphone array, along with Skullcandy's Skull-iQ voice assistant, a weatherized design, personal audio profiles, and even Tile tracking.
This news story is part of TechHive's in-depth coverage of the best noise-cancelling headphones.
Also available now is a $79.99 version of the Rail that drops the ANC.
Skullcandy has previously offered ANC-enabled earbuds in the sub-$100 price range, but the Rail ANC are the first in that category to boast the manufacturer's Skull-iQ voice assistant, which lets you control the earbuds and music playback via voice commands.
For example, you can use Skull-iQ voice commands to activate Skullcandy's "Stay-Aware" transparency mode, or to use Spotify Tap, the Spotify feature that lets you jump back into your tunes where you left off. Skull-iQ can also wake your phone's native voice assistant.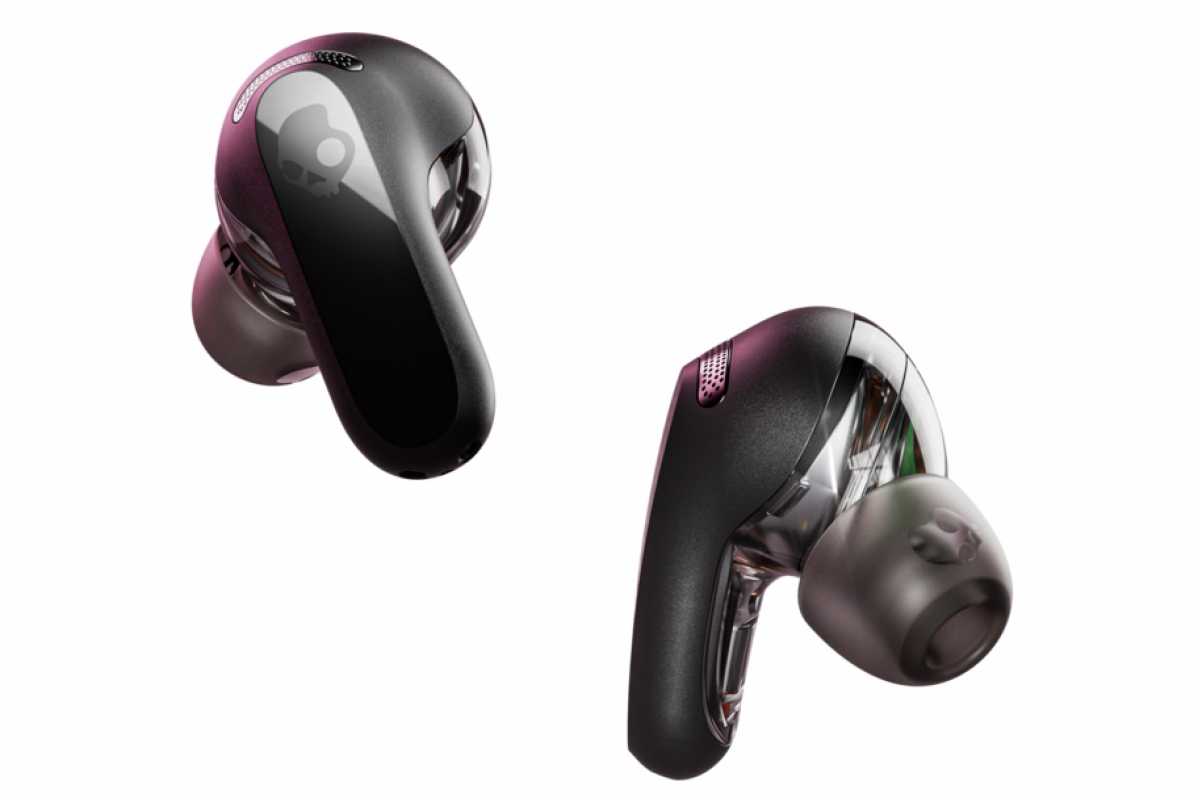 Skullcandy
The Rail ANC's four-microphone array monitors the ambient noise and adjusts the level of noise cancellation accordingly, while Skullcandy's Mimi Sound Personalization technology lets you create a custom sound profile with help from a listening test.
With their IP55 weatherization ratings, both the Rail ANC and non-ANC Rail offer protection from limited dust ingress and low-pressure jets of water in all directions, meaning they won't have any trouble during a sweaty workout or in rainy conditions.
Both Rail models also come with built-in Tile trackers, handy for tracking down the earbuds if they slip out of your pocket or otherwise get left behind.​​
Skullcandy promises up to 10 hours of listening time from the Rail ANC with noise cancelling turned off, or up to 38 hours if you include the wireless charging case. With ANC turned on, the Rail ANC offers up to 7 hours of playback from the buds themselves, or up to 27 hours after charges from the case.
Meanwhile, the non-ANC Rail buds should serve up about 8 hours of music playback, or up to 42 hours with the charging case, according to Skullcandy.
We'll have full reviews of the Skullcandy Rail ANC and Rail earbuds once we check out some sample units, so stay tuned.