More details are emerging about the upcoming revamp of the Sonos Move portable Bluetooth speaker, including the revelation of a feature that could allow for seamless transitions between Bluetooth and Wi-Fi modes.
Lowpass newsletter author Janko Roettgers spotted that the apparent Sonos Move successor has just passed through the FCC, and he singled out a key feature buried within the FCC documents: the speaker's ability to transmit simultaneously on both its Bluetooth and Wi-Fi radios.
This news story is part of TechHive's in-depth coverage of the best smart speakers.
The first-generation Sonos Move, which was released back in 2019 (and pictured above), already has both Bluetooth and Wi-Fi wireless capabilities. But if you want to switch from one to the other, you'll need to press a physical button on the back of the unit, meaning you can only use either Bluetooth or Wi-Fi at any given time.
The next-gen Move, on the other hand, can apparently transmit on both its Bluetooth and Wi-Fi radios simultaneously, just like the manufacturer's other portable speaker, 2021's Sonos Roam, as well as the recently released Sonos Era 100 and 300 speakers.
The ability to connect via Bluetooth and Wi-Fi at the same time could allow the next Sonos Move to smoothly hand off the tunes it's playing from a Bluetooth-connected phone to Wi-Fi-enabled Sonos speakers.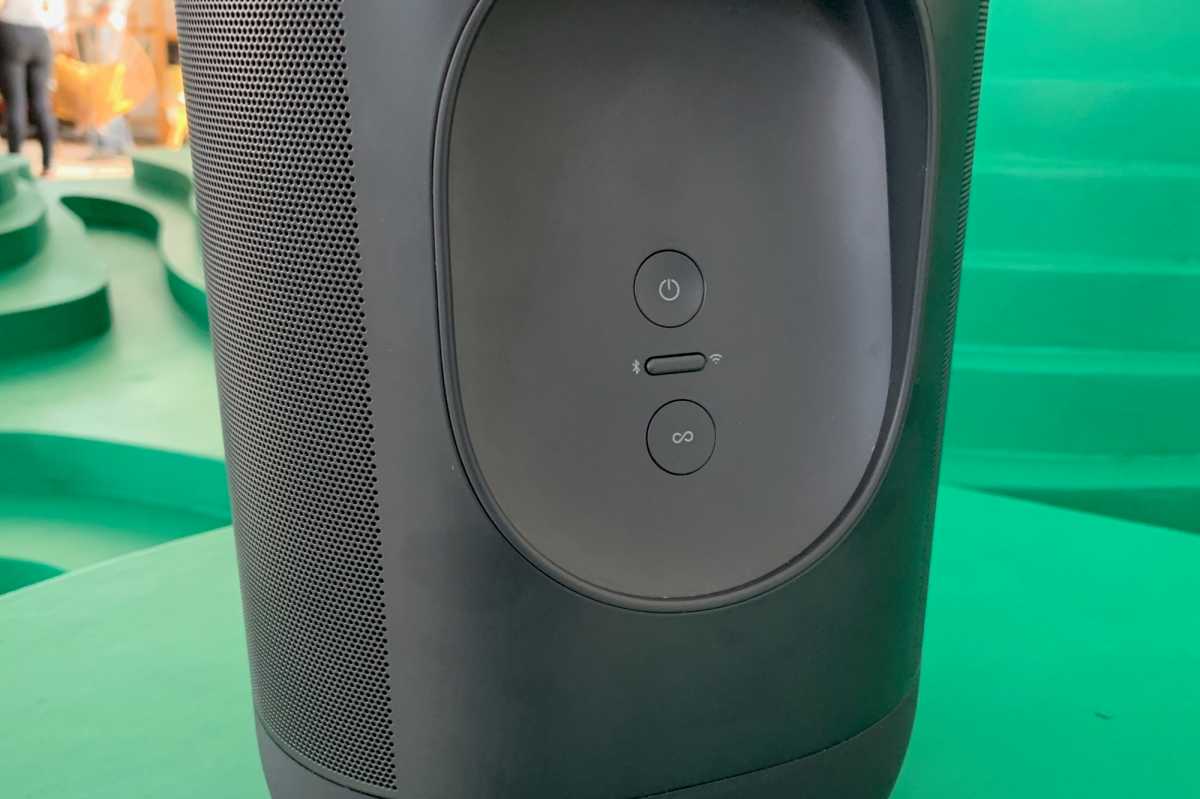 Ben Patterson/Foundry
The FCC documents don't reveal many other details about the new Sonos Move, or what other changes it might include versus the original.
An April 15 letter from Sonos to the commission requests that product photos, the user manual, schematics, and other salient exhibits be withheld from public view "indefinitely," which is fairly typical.
The existence of the revamped Sonos Move was first reported by The Verge back in March. Sonos has yet to tip its hand about the new Move.
It's not clear exactly when the second-generation Move will make its debut, but the speaker's appearance at the FCC probably means we won't have to wait long. Sonos does like to announce new products in the spring and late summer, so September seems like a good bet.
The first Sonos Move made its debut back in the fall of 2019, and it was notable for being Sonos's very first portable Bluetooth speaker.
Unlike Sonos's second portable speaker, the compact and lightweight Sonos Roam, the six-pound Move is big, bulky, and weighs roughly as much as a bowling ball. A scoop handle in back to make the Move easier to carry.
That said, the Move offers great battery life and superb sound for its size (read our full Sonos Move review).
Stay tuned for more second-gen Sonos Move news, and–one we get our hands on a test unit–a full review.