Say what you will about cable TV, it at least it got the DVR right.
With traditional pay TV service, it was easy to record a show, access that recording from a dedicated DVR menu, skip through the commercials, and get rid of the recordings you no longer needed. This straightforward DVR experience is why some folks still cling to cable despite constant price hikes.
Meanwhile, cable-replacement services such as YouTube TV and Hulu + Live TV continue to botch a couple of those basic features. While these services do offer cloud-based DVRs, some of them mix recordings and on-demand video into one menu, so it's hard to tell when you're allowed to skip through commercials. Some services also don't let you delete individual episodes or mark them as watched, which makes keeping track of your shows more difficult.
These issues aren't new, but they're fresh in my mind after updating TechHive's reviews for every major live TV streaming service. After all these years, some providers still don't understand how DVR should be done.
DVR vs. VOD
Contrary to what you might've heard, every live TV streaming service includes a cloud-based DVR for recording any live program. While each service has different recording limits, all of them let you fast forward through commercials for any recording.
These services also include libraries of on-demand movies and TV shows. But unlike with DVR recordings, these videos usually don't let you skip through the commercials.
The confusion occurs when a given service lumps DVR and on-demand video (or VOD) into a single menu, with no clear distinction between them. This makes it hard to tell when ad skipping is allowed.
Jared Newman / Foundry
Let's call out some examples:
YouTube TV: Episode descriptions say "Recorded" for DVR recordings and "Released" for on-demand videos with unskippable ads. It's a subtle distinction, and there's no way to filter out the latter while browsing a particular movie or show.
Hulu + Live TV: The "My Stuff" section offers no visual distinction between DVR and VOD episodes. While there is a "Recordings" sub-menu just for your DVR, it doesn't let you jump to specific seasons.
Frndly TV: This cheap live streaming service just replaced its "My Recordings" section with a "My Stuff" menu that covers both recordings and on-demand video. If you jump to a specific season of a show, there's no indication of which episodes are DVR and which are VOD.
There are two possible explanations here: One is that these services want to steer people toward ads to increase their revenues, reflecting a broader trend in streaming. They might also think that combining DVR and VOD into one menu is helpful, as it gives you a more complete picture of what's available to watch.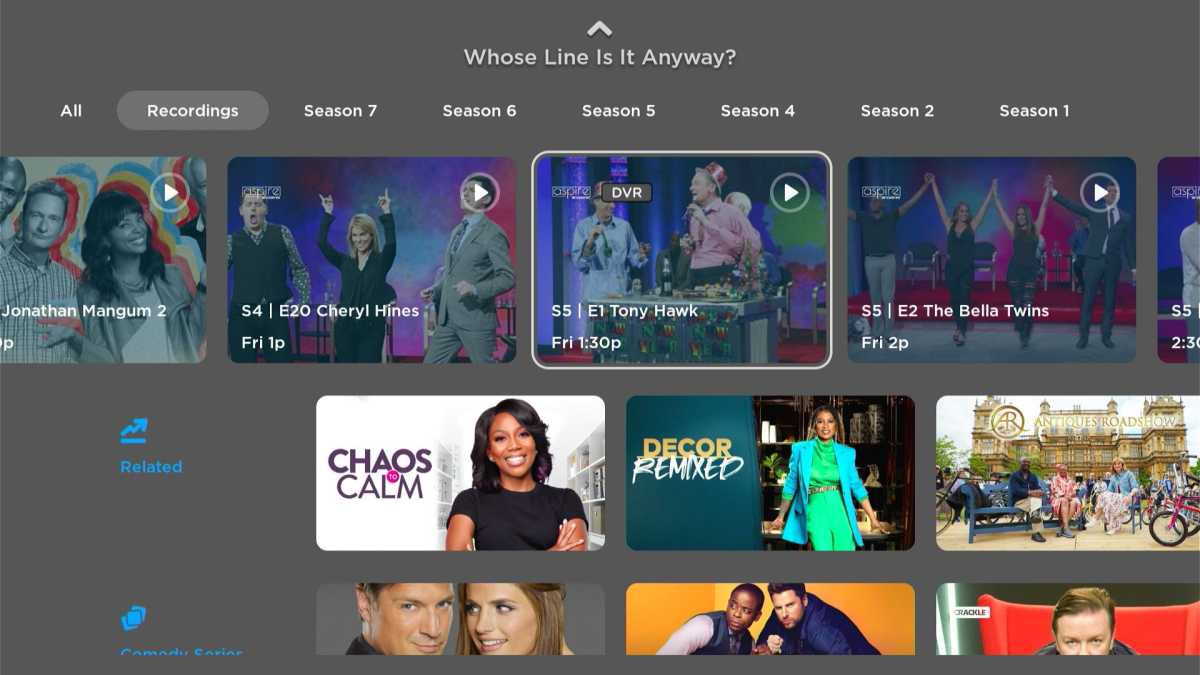 Jared Newman / Foundry
Either way, though, other live TV streaming services do a better job. Sling TV, Fubo, and DirecTV Stream all have dedicated DVR sections, where you can browse each show by season. Philo goes a step further, with "DVR" icons to help users understand when they can skip through commercials. If it were up to me, every service would treat DVR and VOD the same way.
Missing "mark as watched"
The other issue I routinely ran into in my reviews is the inability to delete individual recordings or mark them as watched.
This is a longstanding issue with both YouTube TV and Philo, whose unlimited DVRs will record every episode of every show that you've saved to your library. Frndly TV also removed the ability to delete individual episodes as part of its DVR menu redesign last week.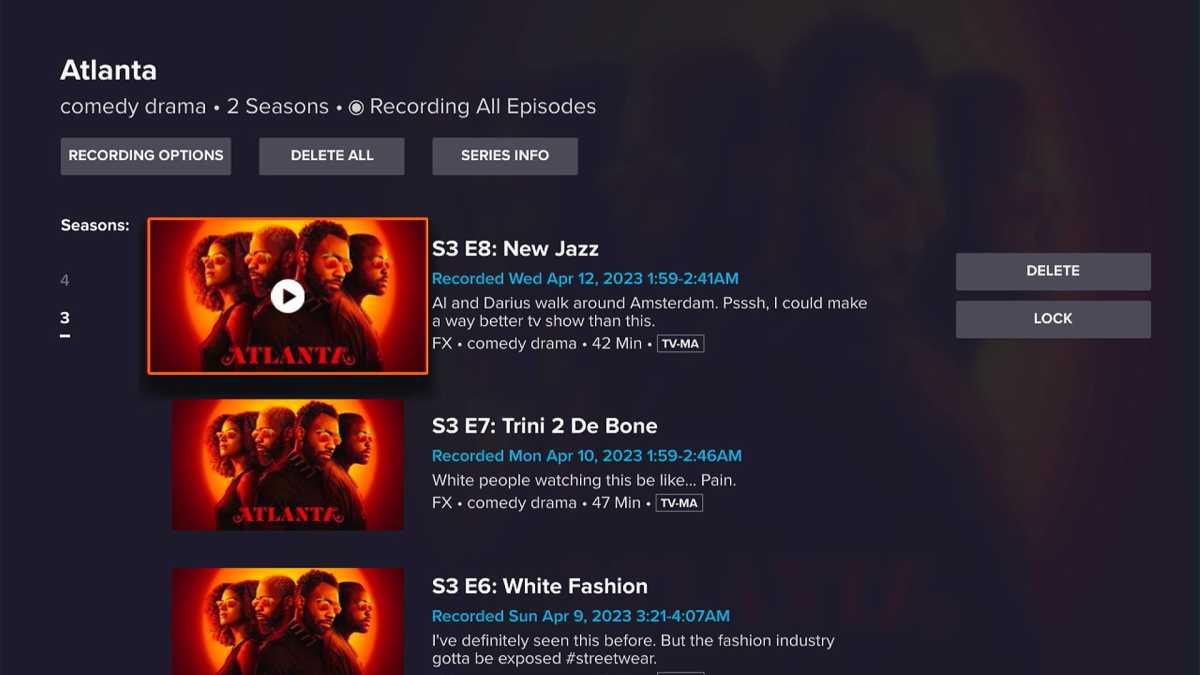 Jared Newman / Foundry
While these services do have progress bars to show how much of an episode you've seen, people don't always watch TV shows in one place. Instead, they might stream them through on-demand sources like Netflix or Peacock, through another family member's profile, or at a friend's house. Removing shows from your DVR or flagging them as watched is a helpful way to stay organized, and I've lost count of how many complaints I've fielded from folks who miss this feature after cutting the cord.
Lest I sound too surly, live TV streaming DVRs have plenty of upsides. They don't limit how many shows you can record simultaneously, and some offer unlimited storage space, so you can build up a huge library or movies and shows with skippable ads. Their cloud-based nature also means you can access your recordings from anywhere, with no extra set-top box rental fees.
If only they were better at helping people find and manage those recordings in the first place, they'd have cable beat in practically every way.
Sign up for Jared's Cord Cutter Weekly newsletter to get columns like this every Friday.