A 55-inch 4K HDR TV with a built-in soundbar, all for free? That's the idea behind Telly, an upcoming dual-screen smart TV that its manufacturer will give away, provided you don't mind dealing with ads.
We first heard chatter about the Telly earlier this month, when manufacturer Telly Corp. was still in stealth mode. Now, Telly is going public with its free TV, which (according to Deadline) the company hopes to ship starting this summer.
In a spec sheet supplied to The Verge, Telly says its new TV comes with a 55-inch main screen with 4K HDR resolution, plus a shorter, secondary "smart" screen running along the entirety of the main display's width.
Sandwiched between the two screens is a "powerful" five-driver soundbar, according to the spec sheet, while other features include an HD video camera, a motion sensor, a microphone array, and a "Hey Telly" voice assistant.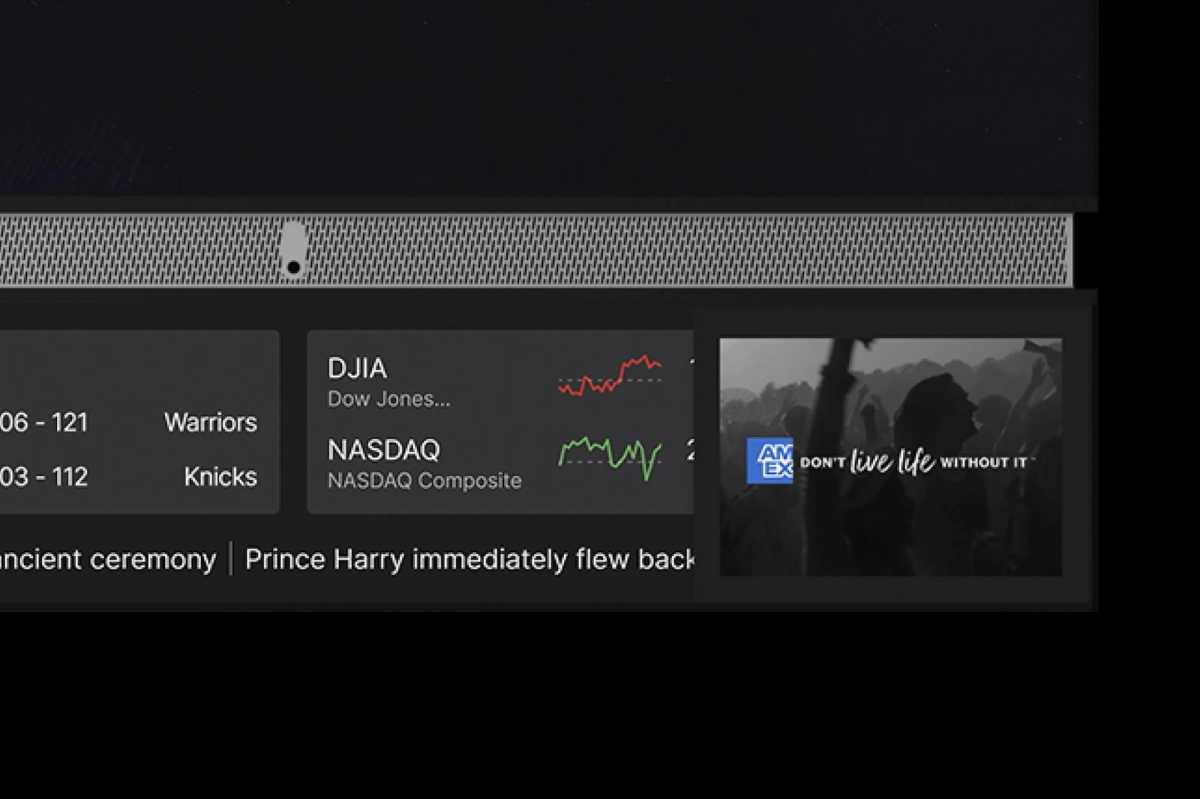 Telly
The Telly also comes with three HDMI inputs and a bundled Android TV dongle that allows for streaming from the likes of Netflix, Max, Disney+, and all the usual suspects, The Verge reports.
Naturally, you'll be able to plug in other dongles and streaming boxes, such as an Apple TV, a Roku streaming stick, or an Amazon Fire TV player.
On its website, Telly promises a variety of "new experiences" through the dual-screen design, including news and sports tickers, Zoom-powered video conferencing, a "game room" with roughly 40 video games ("from arcade classics to immersive multiplayer experiences"), streaming music, and "motion-tracking" fitness programs.
The Telly and all its features come for free, but you'll have to answer questions "about you and your household" before you take delivery on the set, and you will be seeing "non-intrusive" advertisements on the secondary screen, as noted on Telly's website.
That said, the company promises to keep user data private, with Telly CEO (and Pluto TV co-founder) Ilya Pozin telling Deadline that "everything is very transparent with our consumers."
Even so, will viewers cozy up to a second screen that's continually buzzing with tickers, ads, and other distracting content, even if the TV itself is free?
That's the big question, and one we hope to answer once we check out a test unit.