SLIDESHOW
Photo Contest: Hot Pics for December
Subscribers to Dave Johnson's Digital Focus newsletter took these shots.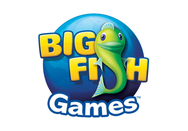 12/1/09 Hot Pic: "On the Road Again," by Erica Maxine Price, Gallatin, Tennessee
Erica writes: "This photo is from one of my regular weekend drives. I use Photoshop to create miniature scenes from regular photos that I have taken."
12/8/09 Hot Pic: "Hummingbird," by Laurie Kenny, Waterbury, Connecticut
Laurie writes: "I took this photo of a hummingbird at a Weigelia plant in my back yard garden using my Nikon D 80. I was pleased to be able to capture the stillness of one wing while the other is blurred from movement while the bird hovers over the flower."
12/15/09 Hot Pic: "Working Hard," by Wendy Hays, Sparta, Illinois
Wendy writes: "This moonflower bush has taken over a corner of my garage, and is full of bees until late morning. I shot this with my Canon 20D and then drained all of the color except the bee in a photo editor."
12/22/09 Hot Pic: "Mew Gulls," by Bill Pearl, Cornwall, Ontario
Bill writes: "I took this photo at Myrtle Beach in South Carolina. With a flock of gulls just a few feet away, I could not miss getting one or two really good pictures. I used an HP PhotoSmart R707 and then, in this photo, cloned away the ocean from the bottom of the picture."
12/29/09 Hot Pic: "Chain of Angels," by Kevin Fenn, Spanish Fork, Utah
Kevin writes: "Anyone who has hiked Angel's Landing in Zion National Park has trusted the strength of these chains with their lives. I love the contrast between the strong chain and the weak sandstone rock. I took this with an old Olympus D-510 Zoom set to macro mode."
12/1/09 Runner-Up: "The Wave" by Scott Whitehill, Keene, New Hampshire
Scott writes: "I shot this photograph using a Canon G9 as I rode in an amphibious boat on the West River in Brattleboro, Vermont."
12/8/09 Runner-Up: "Sleepy Squirrel" by John Slaughterbeck, Portage, Ohio
John took this photo with his Canon EOS 50D. He adds: "The squirrel was asleep until my dog barked and woke him up. Notice the snow on his nose."
12/15/09 Runner-Up: "Her Favourite Toy" by Omar Trigantara Arbie, Australia
Omar took this photo of his daughter's favorite toy with a Canon EOS 30D and a 20mm wide-angle lens.
12/22/09 Runner-Up: "Pattern with Shallow Depth of Field" by Larry D. Miller, Guthrie, Oklahoma
Larry says that this photograph was an assignment for a beginning digital photo class: "Pattern with a shallow depth of field."
12/29/09 Runner-Up: "Waltham Reservoir," by Dave Moon, Needham, Massachusetts
Dave took this photo with his Nikon D50.
Next Up: Check out these related slideshows
Today's Best Tech Deals
Picked by TechHive's Editors