Bang & Olufsen has introduced a new high-end, battery-powered portable speaker, the Beosound A5, which features a high-performance audio system in an enclosure with a retro Scandinavian design aesthetic.
The speaker is a three-way system with one 5.25-inch woofer, two 2-inch mid-range drivers, and a 3/4-inch tweeter to deliver 360-degree surround sound. The drivers are powered by four discrete digital amplifiers delivering 280 watts of power in total. B&O says the speaker utilizes the beamforming technology it first developed for its Beolab 90 and 50 floor-standing speakers to create an immersive audio experience.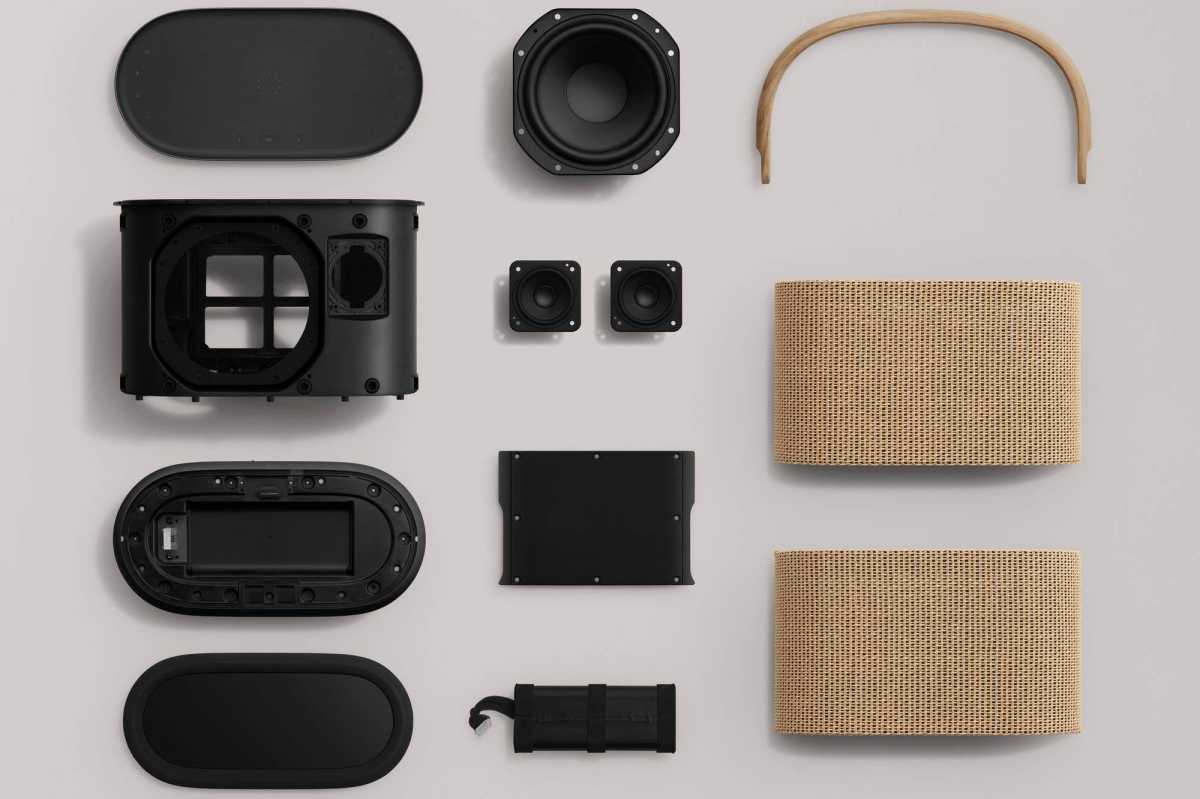 Bang & Olufsen
The Beosound A5 is an indoor/outdoor speaker, boasting an IP65 weatherization rating, meaning it's impervious to dust ingress and protected from water jets aimed from any direction. So, it's not submersible, but it should withstand being sprayed with a garden hose. (You'll learn everything you need to know about IP codes at the preceding link.)
This news story is part of TechHive's in-depth coverage of the best Bluetooth speakers.
B&O says speaker's onboard battery should provide more than 12 hours of play time, and that battery can be used to charge your smartphone via a wireless charger integrated into its top panel.
The Beosound A5 has a Bluetooth 5.2 radio onboard, but it also has an integrated Wi-Fi adapter that supports Apple AirPlay 2, Chromecast, Spotify Connect, and B&O's own Mozart platform.
Using Mozart, two Beosound A5 speakers can be configured as a stereo pair, using the Bang & Olufsen app, or the speaker can be added to a Mozart-based multi-room audio system with other Mozart-compatible speakers. B&O says a future enhancement will utilize the speaker's ultra-wideband support to enable "proximity pairing," which will automatically connect two Beosound A5's as a stereo pair when they are placed near each other.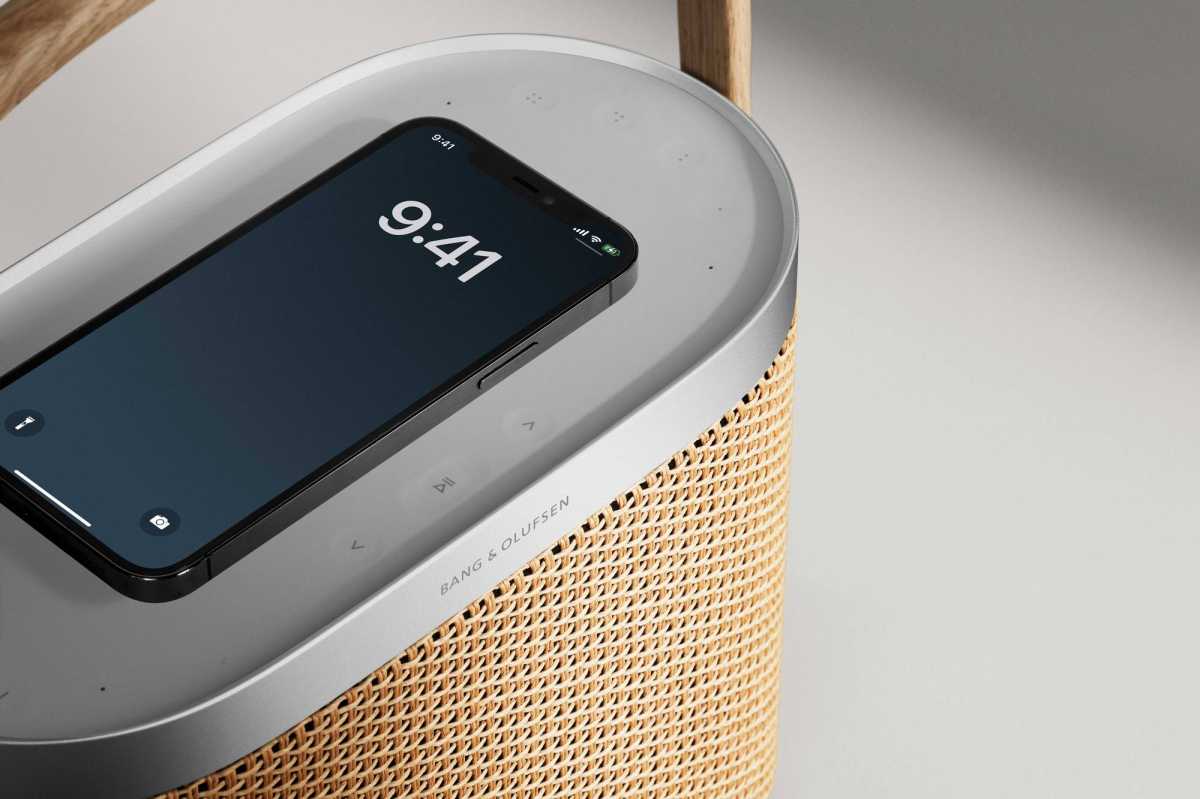 Bang & Olufsen
The speaker's high-end components are said to be housed in an equally luxurious aluminum enclosure—with either a "natural" or black anthracite finish—with a woven-paper-fiber front on the former and a dark oak wooden speaker cover on the latter. Both models have oak handles: light oak on the natural model, and dark oak on the anthracite model.
Bang & Olufsen pledges the Beosound A5 will be a long-lasting speaker. To help deliver on that promise, the company says it features a modular design that can be easily serviced and repaired. What's more, buyers will be able to swap out the speaker's front cover for ones fabricated from new materials and colors so that it "can evolve with a customer's style and identify."
Once the speaker does reach its end-of-life stage, the company says the high-quality structural materials used to build it–combined with its ease of disassembly–will make it easy to recycle.
The Bang & Olufsen Beosound A5 is available for purchase now, online and in stores. The Nordic Weave model, pictured above, is priced at $1,149, (£899, €999). The Dark Oak model, pictured at the top of the page, costs £999, €1099).