At a glance
Expert's Rating
Pros
Lush color and deep blacks
Lots of peak brightness
Super thin thanks to Samsung's One Connect technology
Cons
Needs a more efficient smart TV interface
Remote control needs more buttons
Image processing lags behind LG
Our Verdict
We love the Samsung S95C's velvety picture and richly saturated highlights–it's a top three TV to be sure. That said, Samsung needs to up its image-processing game and rework its smart TV user interface if it wants to beat out the likes of Sony's A95K and LG's evo G3.
Price When Reviewed
77-inch model QN77S95CAFXZA, $4,499.99
Best Prices Today: Samsung S95C 4K OLED TV
Samsung's S95C is an impressive TV. Being the 2023 model of a quantum-dot OLED with 30 percent more peak brightness will do that for you. While LCD TVs offer a lot of brightness and produce some great images, there's something about OLED that hits you in the gut.
There's no mystery here: It's the dead dark blacks in an OLED panel's color palette. With QD (quantum dot) OLED, the saturated bright spots create a warmth to the image as well. That said, this is not a TV entirely above the competition–or without foibles.
This review is part of TechHive's in-depth coverage of the best TVs.
What features does the Samsung S95C OLED TV have?
I tested the $4,500 77-inch class (76.8 inches, measured diagonally) version of the S95C. That's a lot of screen real estate, delivering 4K resolution, 10-bit color, and a 120Hz refresh rate (up to 144Hz for gaming. The TV also supports Samsung Gaming Hub, which lets you play console-style games without needing a standalone gaming system.) I encountered a worrying flexibility in the ultra-thin (0.4-inches, Yowser!), 62-pound panel–even with two people handling it. Those worries proved unfounded and no damage ensued.
The reason the display can be so thin is because all the TV's inputs and outputs–including its AC power connector–are located in Samsung's One Connect breakout box. A single thin One Connect cable connects the box to the TV. The ports on the One Connect box include four HDMI 2.1 (each of which supports variable refresh rates, one of which supports eARC,), ethernet, coax for cable/satellite and over-the-air TV antennas, three USB 2.0 types (for mass storage, a keyboard, or other accessories), one 3.5mm RS-232C (for custom control), and Toslink optical digital audio out. There's also the single port for the One Connect wire that delivers both electrical power and signals to the TV.

Samsung
Using the 400mm-square VESA mount point, and the proper mount, you can get this TV basically flush against the wall. And a 0.4-inch protuberance appears as nothing in the grand scheme. The bezel is also extremely thin and the combo makes Samsung's Ambient Mode mimicry of its surroundings or picture display particularly believable.
The S95C TV is (or will be) also available in a 65-inch size for $3,300 and a 55-inch SKU for $2,500. Supported flavors of high dynamic range are HDR10+ (Samsung's Dolby Vision equivalent) and HLG. You can control the TV with Google Assistant, Alexa, and Samsung Bixby voice commands.
There's an effective channel guide, support for all the usual streaming services (Netflix, YouTube, and so on) as well as the usual unique-to-Samsung features, such as the aforementioned Ambient Mode and Q-Symphony, which is simply the ability to use the TV's speakers along with one of Samsung's soundbars instead of using the TV speakers or a so`undbar.
Samsung's smart TV remote and user interface
Unless you set up Bixby or Alexa, you can't use the remote control's voice-command feature. And with the Samsung remote's minimalist design forcing the Smart Hub on-screen user interface to take a maximalist design approach, you really need voice commands if you want to navigate in anything less than slow motion.
Jon L. Jacobi
The syrupy pace is due to a combination of the shortage of function-specific buttons on the remote, not optimally employing those the buttons that do exist, and compartmentalizing settings and features. To get to settings, for instance, you must first open a side menu, then a bottom menu, then scroll through all those menu items. Samsung doesn't even make good use of the navigation ring on the remote. In many cases, it's non-functional when it could be used to fast forward, reverse, and perform other useful functions.
As I said, voice control can ameliorate the issue, but I'm not the type who likes to chat with my appliances. Color me a modernist with Luddite leanings. On the other hand, I also lean green, so I praise Samsung for making the remote rechargeable via an onboard solar cell, which largely eliminates the need to use a USB cable and AC adapter for that purpose.
From chats with customers and other journalists, I know I'm hardly alone in my criticism of this user interface. Put your ear to the ground and listen, Samsung.
How does the Samsung S95C perform?
There's absolutely no doubt that the S95C's blacks are as good as any in the business; that is, it's tied with the OLED TVs from LG and Sony. The S95C's colors are nearly dead on, thanks to the use of quantum dots, and RGB OLED exhibits a warmth that you don't get from LG's WRGB OLED sets. Watching real-world material, especially material in HDR, is a joy.
Peak brightness, meanwhile, has improved by what Samsung claims is a staggering 30 percent. Last year's model S95B had very bright highlights, but this newer version does seem to rock HDR just a bit better.
On the other hand, unless you're really cranking the peak brightness in vivid mode or such, large areas of white can with some settings seem warmer than optimal. Like very faint pastel, in most cases with a red tinge. In other words, the saturated highlights make for a cozy warmth in the image, but they can also skew the color palette at times.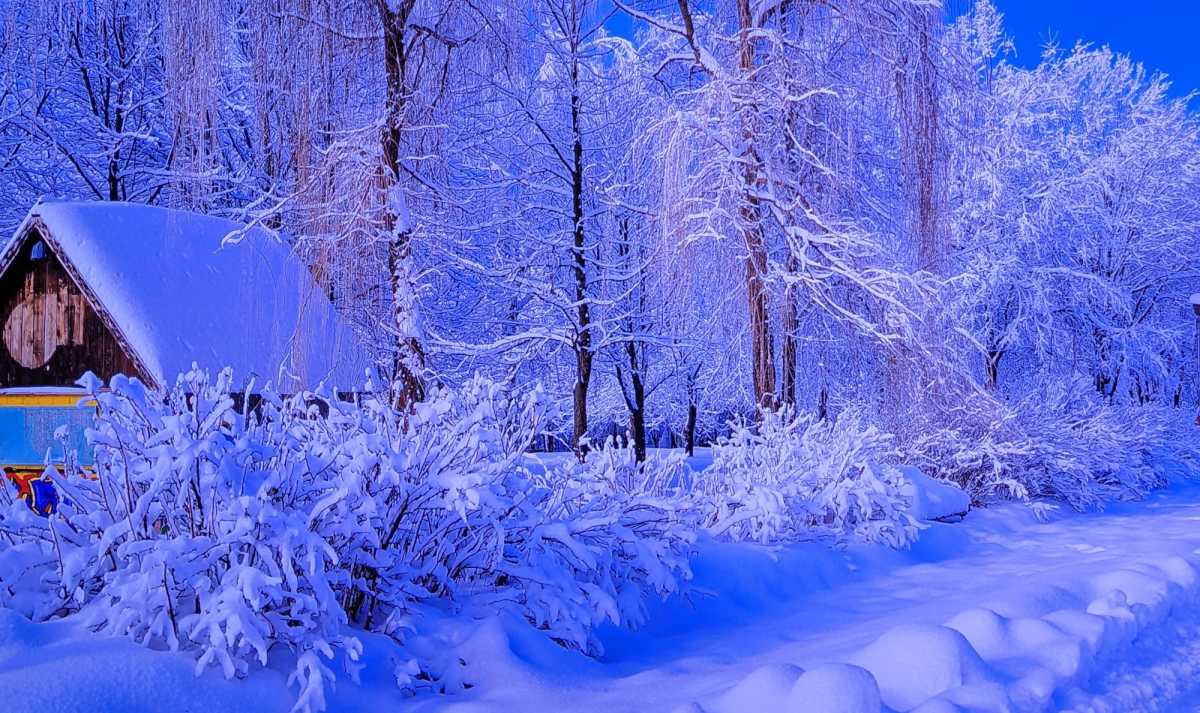 Jon L. Jacobi
Having just reviewed the LG Evo G3 WRGB OLED TV, with its rarity of processing artifacts, it was a bit disappointing to see shimmer and moiré in the S95C's pans of detailed backgrounds, and decay of objects (portions jumping about) rapidly scrolling across the screen. The motion object decay occurred only in the Spears & Munsil torture tests, but the shimmer and moiré also popped up in the various videos I use to show just such artifacts. I was hoping for better.
Screen uniformity is, of course, nigh on perfect, and you can view the TV from nearly any angle without undue distortion. Top marks for that. But again, that's sort of the nature of the OLED beast.
In terms of audio reproduction, the Samsung S95C is a match for the LG Evo G3–and it's almost as good as Sony's A95K. It's clear and there's a more than modest amount of bass. The anti-glare coating is particularly effective as well. Samsung also provides its auto audio calibration which will adjust the sound to match the TV's environment. You can of course, tweak from there.
While it's of little to no concern to the average buyer/part-time viewer, there are signs that the RGB OLED panels are more susceptible to burn-in than the WRGB/WOLED panels that LG uses. RTings.com discusses the issue in this video. Note that burn-in only occurs when static content such as banners or logos are displayed for extended periods of time.
The Samsung S95C is a great TV with some room for improvement
Everyone I know with an S95C absolutely loves it. I would too, regardless of the rarely seen processing artifacts and the annoying Smart Hub interface/One Remote combo.
That said, if I were buying a TV and price wasn't a barrier, I'd pick up a Sony A95K or a LG Evo G3 ahead of the Samsung S95C. That said, price is a factor for just about everyone, and all three of those TVs are fantastic, so you could decide based on what's on sale when you're ready to buy. It's also worth noting that none of them are incredibly better than the 2022 models they replace, so you could find some retailers offering compelling deals as they look to close out their inventories.
Best Prices Today: Samsung S95C 4K OLED TV