Genie Company, best known for its automatic garage door openers, has added a second delivery box to its BenchSentry product line. The new BenchSentry Package Delivery Box ($279) is essentially a dumb version of the Wi-Fi-connected but pricier BenchSentry Connect ($449).
Both 7-cubic-foot storage chests protect delivered packages from the elements—and out of sight of porch pirates—but the less-expensive model doesn't include a smart lock, keypad, or Wi-Fi connectivity.
Those features keep you informed of the smart lock's status (locked/unlocked) and send alerts when deliveries are made (the driver will typically enter the last four digits of the tracking number on the keypad). You can also lock and unlock the connected model with your smartphone.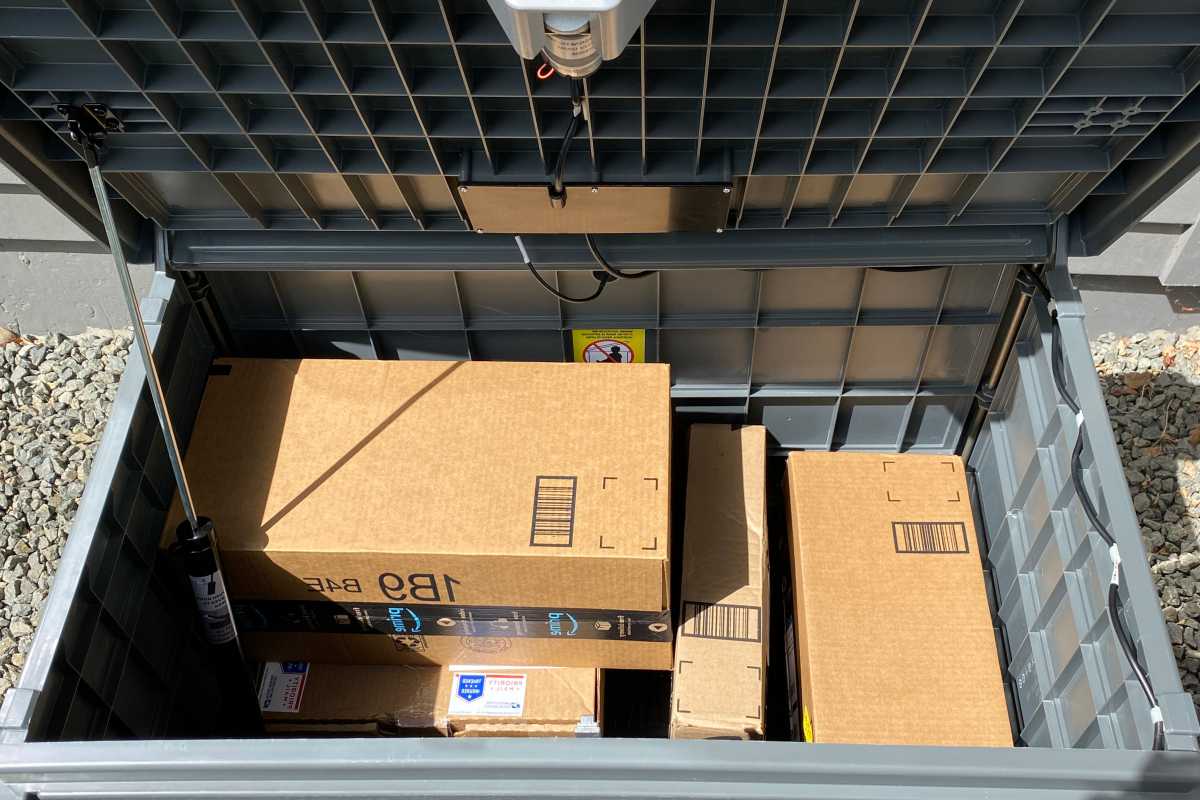 Genie Company
The good news is that the cheaper box can be upgraded with those smart features via an upgrade kit that will be available later.
While we don't know exactly when the kit will be available or how much it will cost, it's safe to assume that it will bring the final price tag of the BenchSentry Package Delivery Box in line with the BenchSentry Connect.
So, should you buy the less expensive box today and find that it delivers enough protection, you can save $170 compared to buying the fancier model. If, on the other hand, you decide you need that additional layer of security, you won't be sorry you didn't step up.
Both delivery chests are fabricated from heavy-duty plastic, with steel rods reinforcing their corners, and each weighs about 45 pounds. That should deter most thieves from trying to run off with one. The boxes also have pre-drilled holes in their bottoms, so you can anchor them to your porch or walkway.
Alternatively, you can snake a braided-wire cable through slots in the bottom of the chest and padlock it to a handrail, an eyebolt in your home's foundation, or something similar.
Genie says both boxes should protect your packages from rain, ice, and snow, although packages might get wet in the event of heavy flooding.
We have a BenchSentry Connect in house for evaluation now. We'll update this news story with a link to our review as soon as it's published.